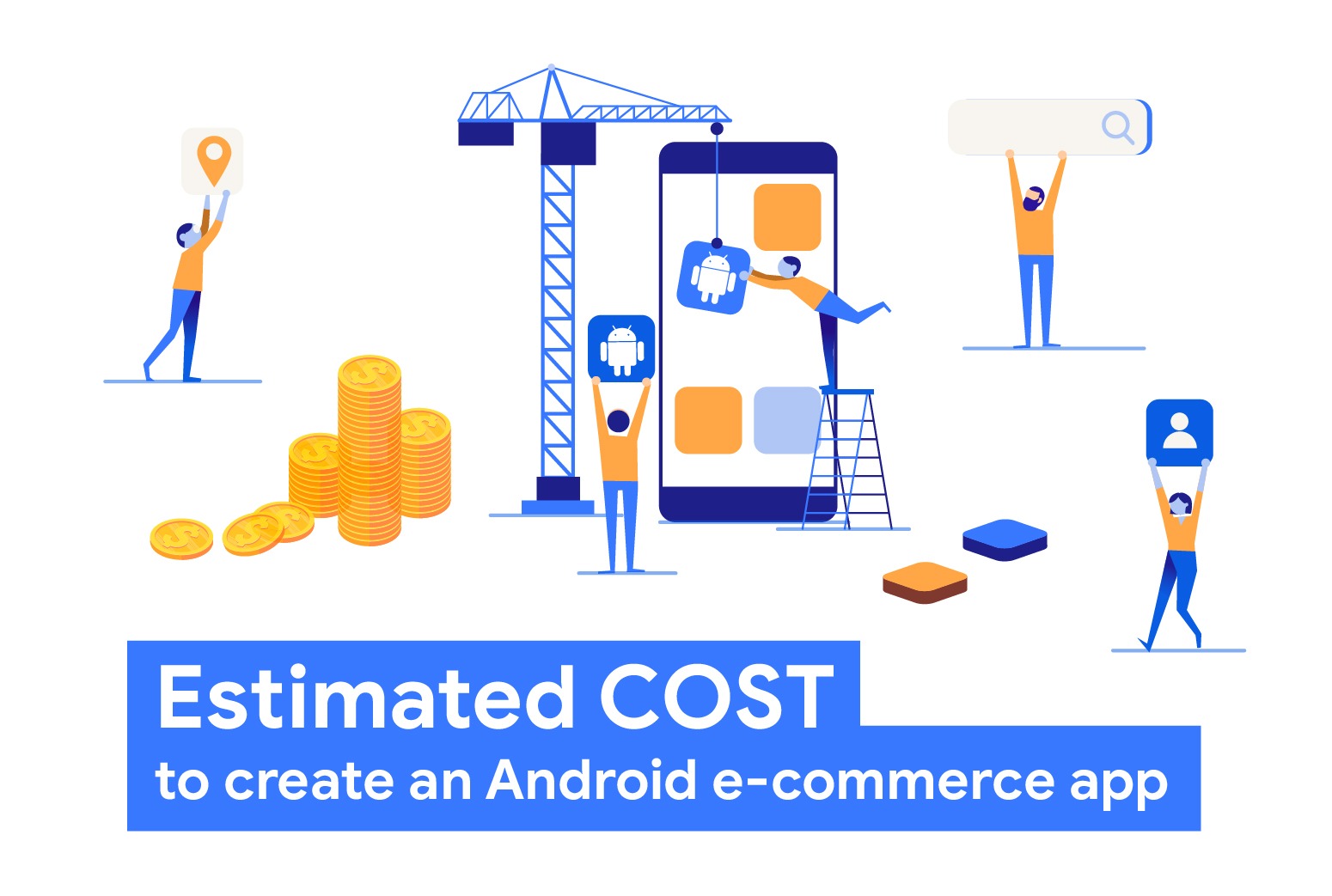 The idea of creating a shopping app to support an e-commerce website is an integral part of any online business. But do you have an overview of the detailed figures to create an Android e-commerce app?
First of all, it is important to choose the type of your app, which decides the subject, content, and framework your app will operate. Your mobile app may be a native app, which can be directly installed in Android devices without any network connection; a web-based app, which can be accessed through mobile browsers; or a hybrid app, which is part native apps, part web apps. In this case, you are creating an Android e-commerce app so the best choice should be a native app to make your sales in the Android devices to the maximum. So, let's take a look at the expenditure spent on making an Android native app for e-commerce purpose.
What costs should be included when you create an Android e-commerce app?
These below costs are referenced from the app development cost research by Savvycomsoftware.
App store costs
Google Play is one of the leading mobile application stores. Its current annual fee is relatively inexpensive at only $25 lifetime. However, in addition to annual fees, app store owners take a cut of sales. For most app store owners, it is 30%.
Development costs
More than app store charges, developing a native app can be substantial. To begin with, an Android e-commerce app can cost from $8,000 to $50,000. Then you have to hire programmers at an average cost of $50 – $150/hour/person to design, code, test and debug your app.
In addition, everything from buying equipment and software licenses for each platform, clearance for images to software testing,…all add to the cost. To specify, you can take the following figures as references:
Social media integration: $500 – $1,500
In-App Purchasing: $1,000-$4,000
Infrastructure + Database: $1,000 – $5,000
Share Capabilities: $500-$1,500


Developing a native app can be substantial
You should also evaluate the cost for support time, marketing and advertising, comparable items, ongoing updates and potentially, some server costs. In general, the development costs alone may range from about $12,000 to $150,000.
Design costs
An attractive interface always deserves an investment. You can hire an app designer who is the best equipped to understand the requirements of such a project, but it can be really costly because there are so many elements to design separately. And make sure that your designer is very aware of Play Store design guidelines.
It seems that making an ideal design to fit it all Android devices is quite impossible. So you should focus on a limited range of Android OS versions or even specific Android devices for your app design because an Android app design can cost you more or less, depending on your goals. If you want to cover most versions and devices, it'll take 2-3 times the time and money. Meanwhile, focusing on the latest Android devices will cut the price by 10-15%.
On average, your app design can cost you from about $2,000 up to $35,000 and more
Total costs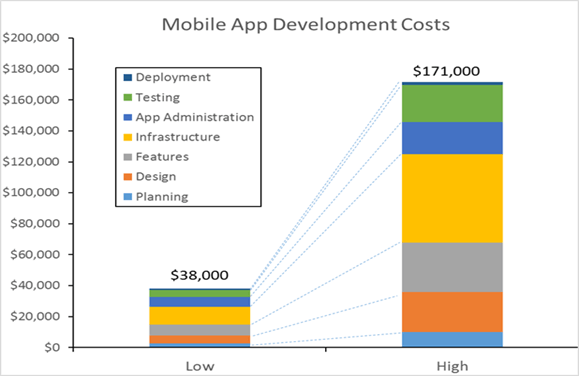 Android apps can cost more owing to the range of devices and sizes the design has to be tailored to. Even with all the advancements over the last several years, it still takes longer to build an app in Android than in iOS. This is called the Android tax.
There may be several other figures to take into account. Total costs are difficult to estimate because of the levels of variables involved but apart from development and design costs you only need to consider the fees charged by your platform and IT factors like servers and hosting.
In total, the average cost for developing an effective app for Google Android is usually between $30,000 and $170,000
>>>> Related post: 5 tips to design a better Android shopping cart
Minimize the cost by self-creating your Android e-commerce app!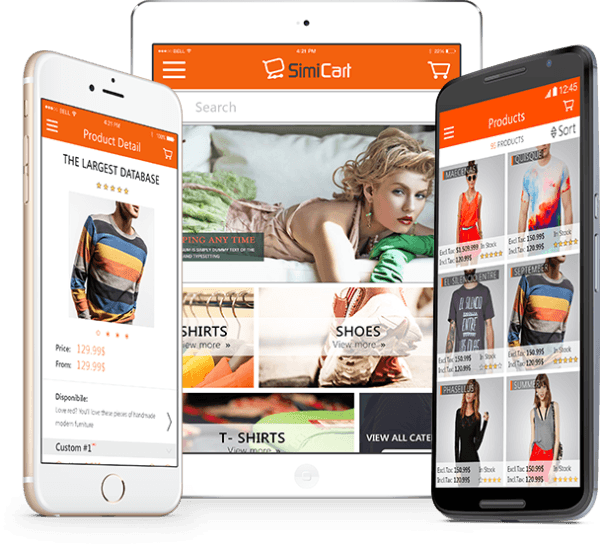 While some apps can be very expensive to develop and design, others can cost next to nothing but still assure you about its quality and efficiency. If you are thinking of a smaller scale, SimiCart can absolutely be your solution which allows you to create and control your Android e-commerce app with a variety of features essential to boost your sales at a much cheaper price!