As one of the hottest keywords of the year, dropshipping deserves to be an e-commerce phenomenon of 2023. According to data from Market Reports World(2022), the global Dropshipping market size is expected to reach $621 billion by 2028, from $162 billion in 2021, at a CAGR (the compound annual growth rate) of 20.7%/year in the period from 2022 to 2028. With the advantages of being easy to start and user-friendly, dropshipping is welcomed and appreciated in the professional world.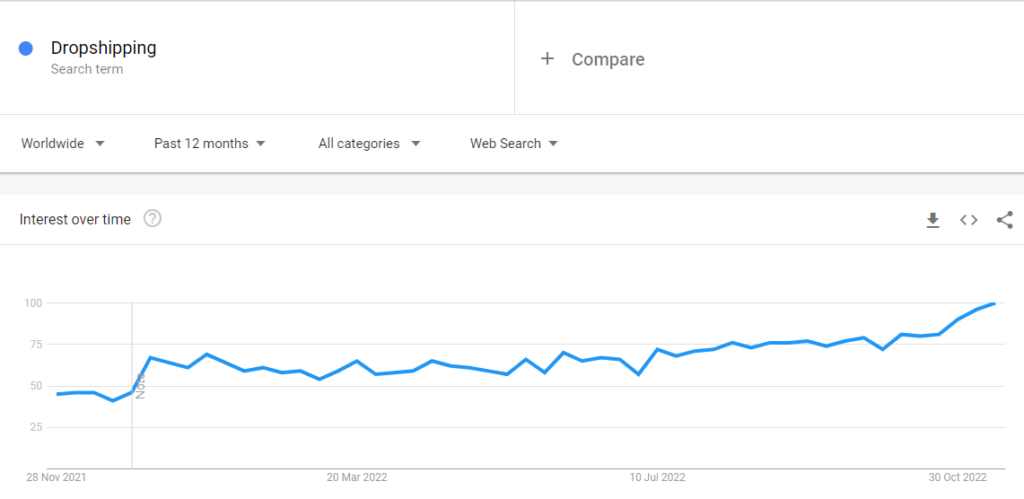 If you're thinking about getting into dropshipping, don't miss this article on The Top Trending Dropshipping Products in 2023.
What is Dropshipping?
Dropshipping began to appear on the market in the 1970s. It was initially used by companies to fulfill orders that came by mail or by phone. Then the Internet allowed people all over the world to start opening their own e-commerce stores. Dropshippers have significantly increased e-commerce goods transactions, particularly over the last two years of the epidemic.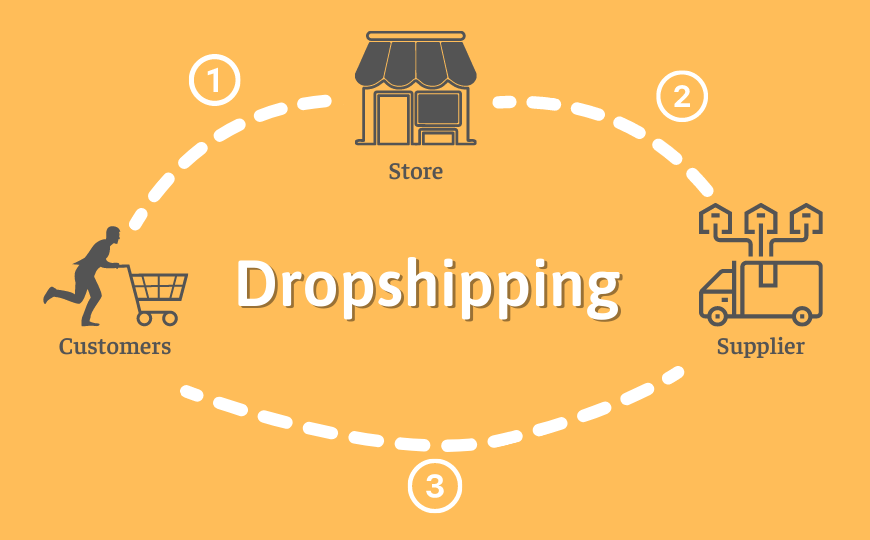 Dropshipping is a special retail model in which a store does not keep goods in stock; when there is an order from a customer, they will buy the product from a 3rd party and ship it directly to the customer. To do this as smoothly as possible, they need a great deal of help from logistics services, usually last-mile delivery, plus other value-added services such as installation, returns, and so on.
In fact, the epidemic makes dropshipping more and more popular. It is a new option for those who want to enter the e-commerce market without large amounts of capital.
If you intend to get rich from this platform, let's dig deeper into how dropshipping works and its strengths and weaknesses.
How does dropshipping work?
In essence, dropshipping is a type of fulfillment method where the vendor takes orders from customers without maintaining inventory. Instead, the seller sends the charges and their shipping information to the manufacturer, a wholesaler, another retailer, or a fulfillment company, who then distributes the products directly to the buyer. This is a sort of supply chain management. As a result, the merchant is in charge of product marketing and sales but has little to no control over the goods' quality, storage, inventory control, or transportation. The seller makes their profit on the difference between an item's wholesale and retail prices, less any applicable selling, merchant, or shipping costs due to them, just like in any other retail business.
One reminder to Dropshippers is that any promotional activities and discounts of products they want to give to customers have to go through the supplier, the party responsible for transferring the products directly to their customers. 
The Pros and Cons of Dropshipping
Dropshipping is a potential business model for those entrepreneurs who want to launch their company with little risk or investment. However, every market has its unique challenges. Let's consider the positives and drawbacks of dropshipping. 
On the one hand, dropshipping brings many advantages. If you want to start a business with little capital, dropshipping is a great option, as it will only cost you a very small amount of money to get started, or even be free to start. Besides, Dropshipping's products are extremely diverse, and you can choose any niches or items to start up with, and you can also flexibly change your products whenever you feel the potential of this item is running out and want to switch to a new item. Moreover, dropshippers may devote their time and efforts to increasing sales and growing their business rather than worrying about tedious tasks like packaging and shipping their products.
On the other hand, there are some limitations to dropshipping. It's true that the prices of items sold by dropshipping are often higher than the traditional methods. This is extremely disadvantageous because preferential prices are one of the most attractive points for buyers. Additionally, dropshippers cannot control and improve the quality of the products they sell, making it difficult to satisfy customers. Not managing inventory and shipping also leaves you with a lack of detailed information when answering customer inquiries about orders. Sometimes, they are stuck between the needs of the customer and the requirements coming from the supplier. 
In conclusion, Dropshipping can be a simple and effective way to launch or expand your business, but keep in mind its restrictions before beginning a company so that you can prepare for any eventuality.
Top Trending Dropshipping Products in 2023
When you start a business on dropshipping, the most challenging thing is to choose potential products that earn high profits. How to choose a product with few competitors but still has high market demand? 
The top trending Dropshipping products summarized below which is compiled through market and product research through tools such as Google Trends, Amazon Bestseller, eBay Watch Count, Statista, and orther marketing reports, will definitely be useful suggestions for your business.
Here is the definitive list of the top products to dropship in 2023!
Clothes, Shoes, and Jewelry: Crocs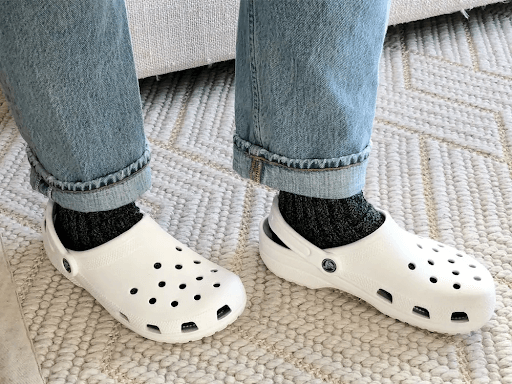 The trend of crocodile shoes or Crocs shoes is becoming a new craze among young people. According to an annual survey by analytics firm Piper Jaffray, Crocs footwear is becoming more popular than ever among teenagers. Crocs shoes are currently ranked 13th among all popular footwear brands owned by the teen group in 2019. And since then, the attraction of this product has not fallen, as evidenced by the fact that Crocs is still in the top 3 products of Amazon Best Sellers in Clothing, Shoes & Jewelry.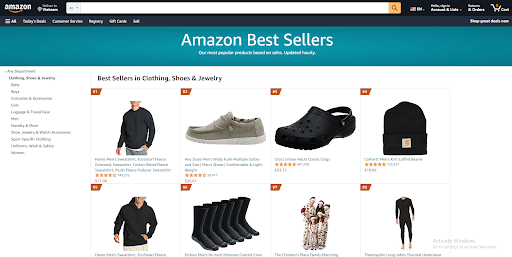 In fact, the popularity of Crocs shoes is even greater than that. This type of footwear is not only distinguished by its distinctive appearance but also convenient because of its lightweight, waterproof, breathable material for the feet and is also easy to wash. However, the fact that Crocs topped the list of best-selling items on Dropshipping, kicking big names like Vans, Adidas, and Lululemon is still a big surprise.
Beauty Products: Makeup Remover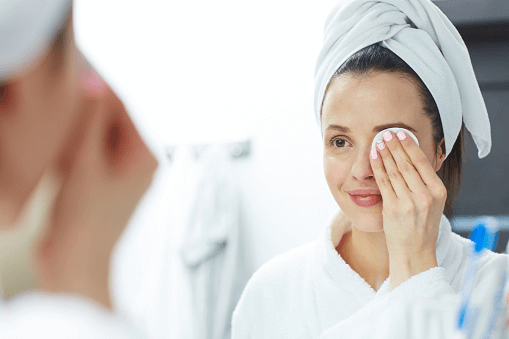 As one of the industries that women are most interested in, beauty products always have a stable consumption.
Along with the most basic skincare products used by women, makeup remover tops the list of trending items on Dropshipping. According to data from Google Trends, the popularity of makeup removers around 12 months old always stays stable at a value of around 75.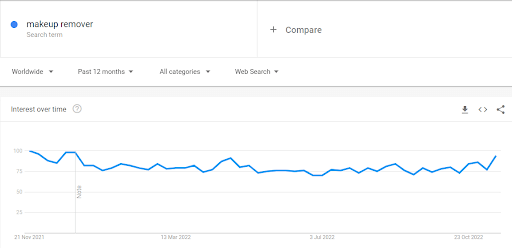 Health and personal care: Face Mask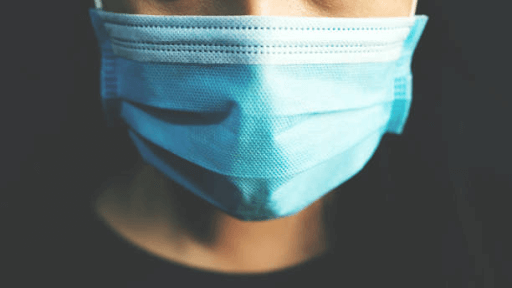 The surging demand for face masks was unpredictable in 2020 due to the COVID-19 pandemic. In 2022, when the epidemic's impact has been minimized and is no longer a major threat to human life, the habit of using masks will still be maintained. According to Markets and Markets analysis, the global market for protective face masks generated close to $1,073.1 million in revenue in 2019 and is projected to rise at a 10.8% CAGR to reach $2,467.5 million by 2027.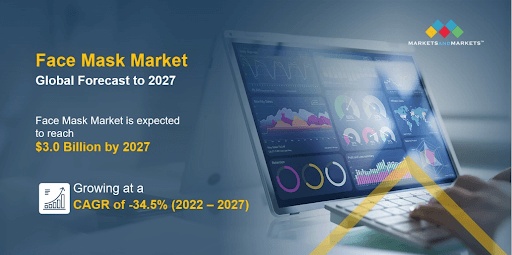 Besides, masks are extremely diverse in terms of models and suppliers, you can choose more favorable deals from many competing suppliers. Therefore, when people are more interested in health care, masks are still a potential product for development.
Kitchen and Dining: Air fryers
With its advantages, the air fryer has become an indispensable friend in family kitchens. The recipes from the air fryer are constantly updated and shared, from cooking groups to vlogs, videos on YouTube, TikTok, etc., which have made the air fryer "hotter". At the end of the year, the number of searches for air fryers on Google Trends dramatically spiked again, signaling the beginning of the "boom" of this product market. Allied Market Research also identified that the air fryer market size was valued at $894.3 million in 2018, and is expected to reach $1,425.7 million by 2026, registering a CAGR of 6.1% from 2019 to 2026.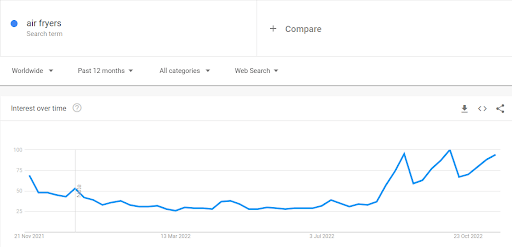 It's no surprise that this product has become a hot pick for kitchens this year.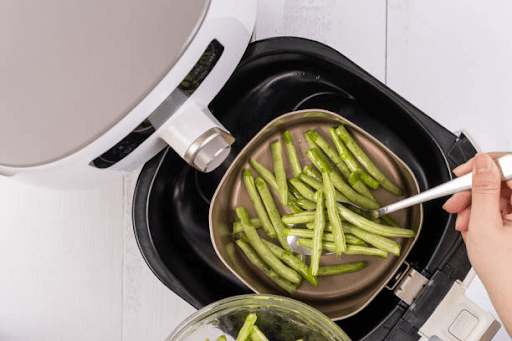 Baby products: Baby Diapers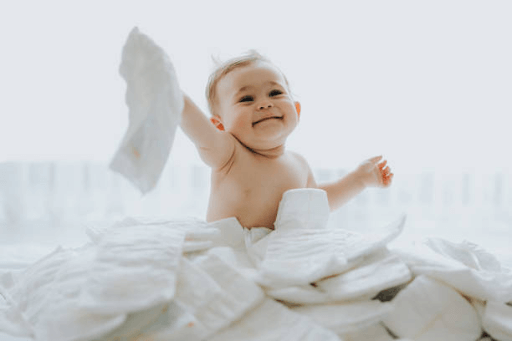 Although COVID-19 has affected population changes, the world population is always increasing. The United Nations just released the World Population Outlook Report 2022, which says that the world's population has grown to about 8 billion people and will grow to 8.5 billion by 2030. Correspondingly, Grand View Research analysts also predict that the global baby diapers market size will expand at a compound annual growth rate (CAGR) of 4.6% from 2021 to 2028.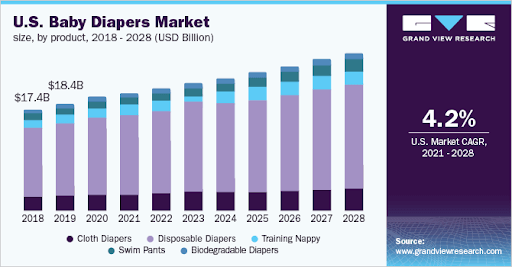 Thus, the demand for items for children has never shown signs of decreasing and baby diapers are the most sold items.
Pet supplies: Rope Pet Leash
Pets are becoming increasingly popular, not only as friends, but also in the ways they relieve stress and make us happier on a daily basis. Also, the market for rope pet leashes is growing because more people are getting pets, their disposable income is going up, and more people want high-quality pet leashes. The market for this item is forecasted to grow at a CAGR of 6.5% during the forecast period of 2021–2030, according to data from Data Intelo.
Do not overlook the rope pet leash if you have a similar interest in pet supplies.
Home products: Bedsheets
Bedsheets are like clothes, have high market demand, and always change from time to time. Future Market Insights (FMI) claims that the worldwide bed linen market, with a CAGR of 5.7% over the projected period, is anticipated to generate revenues of roughly US$ 35,445.4 million by 2032, up from US$ 20,365.1 million in 2022. The bedsheet industry, in particular, is estimated to be worth $1 million and serves urban middle-class and upper-class families.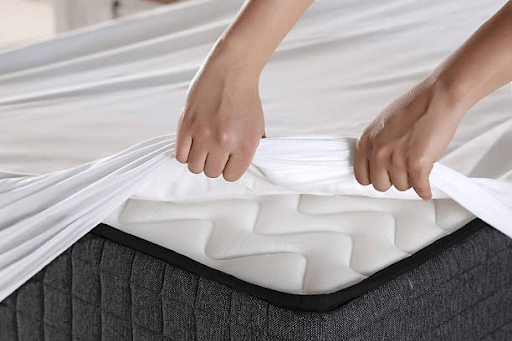 Moreover, with a variety of materials, dropshippers have a lot of choices in terms of bedsheets to sell, so they can constantly refresh their stores with new collections. Make sure each family has more than one "shirt" for their bed to change into when they want to clean their old bedsheets or refresh their room.
Office products: Printer paper
Printer paper has been the most common mode of communication and information management in any office. Even though more and more people are starting to use digital data, printed documents are still important. According to figures from Statista, approximately 85 million tons of writing and printing paper were used globally in 2021. Paper for writing and printing is expected to be used less and less over the next ten years, reaching 74 million tons in 2032.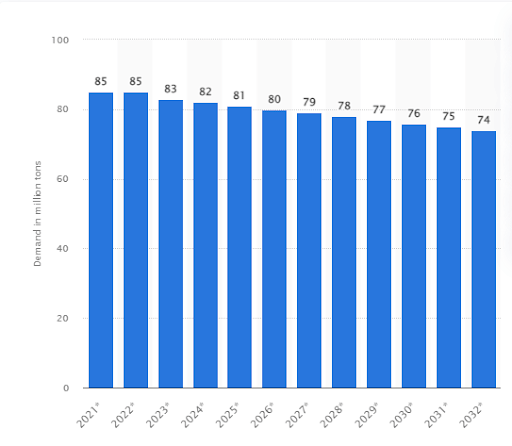 One of the most secure selling products that never go out-trend in the office products niche is Printer paper.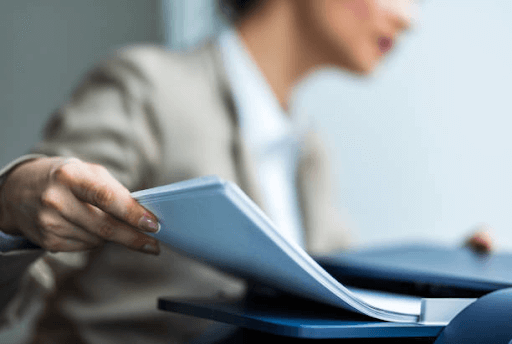 Phone and Computer accessories: Ring lights
As one of the most popular items on dropshipping, the product representing the phone and computer accessories industry is equally noticeable. A recent hot pick: Ring Light.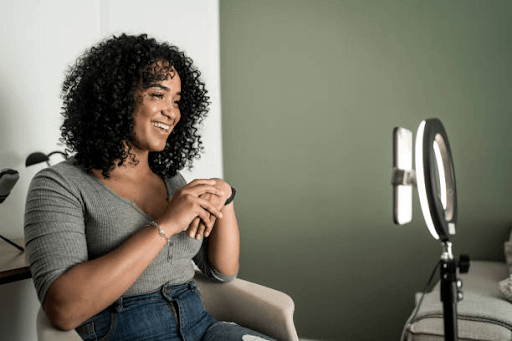 In the present era, ring lights are a well-liked dropshipping item due to their user-friendly and versatile design. Influencer culture and the popularity of apps like TikTok, Instagram, Snapchat, Facebook, and Youtube have made ring lights one of the most popular items of 2022. According to a Future Market Insights (FMI) estimate, the market for Ring lights will expand exponentially between 2021 and 2031, with a 14.3% CAGR.
Car accessories: Windshield sunshade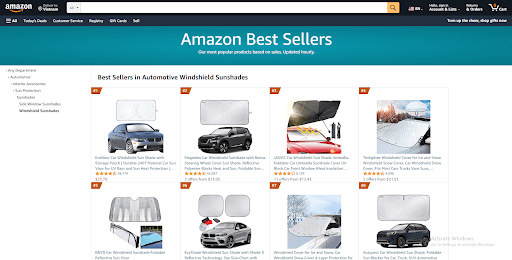 As one of the Amazon platform's best sellers, the windshield sunshade is a trendy item in the auto accessories category this year. Additionally, the Global Car Sunshade Market Research Report 2022 from Absolute Reports predicts that the growth rate of this market will increase dramatically in the next 6 years and reach the million-dollar mark.
If you are also a car lover, why not start a Dropshipping business with this item?
Conclusion
The rankings of dropshipping items are suggestions for choosing items for your business; however, they are not all. The objective of this step is to identify the people you're targeting, decide whether to concentrate on niches or popular products, see how your competitors are doing, and determine which dropshipping items will offer you the highest margins. Furthermore, when starting a dropshipping business, you should consider eCommerce platforms or marketplaces to maximize efficiency. Therefore, if you want to really develop your dropshipping store, start researching and finding a potential market of your own.
Let's create your dropshipping store and launch product promotion right away.