The Only
Magento 2 Mobile App Solution That You'll Ever Need
Ten years building native mobile apps for Magento, we know too well the problems and the needs that you have before, during and after developing a mobile app. Let us help you!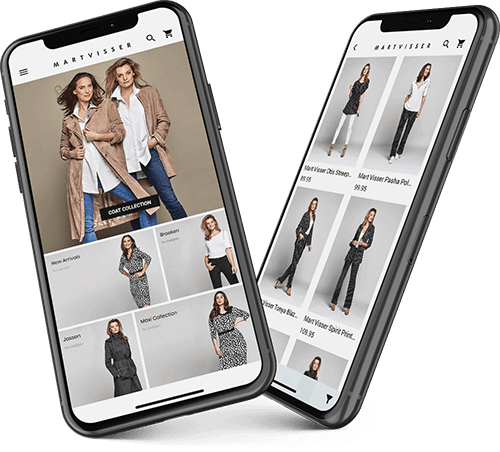 Source code included
You get full source code of your iOS & Android apps to freely customize and make it your own
Free app publish
We will help you publish your app to App Store and Google Play under your own account (or SimiCart account if you want)
Free 3-month support
You get a minimum of 3 months free support after the completion of the app development, to ensure everything runs as smoothly as possible
PERSONAL CONNECTION
Deliver the right message to the right people at the right time
In an emotionless online world, winning is all about making connections. One of the most effective way is pushing relevant messages to your customers' personal device.
Personalized messages
Create personalized messages to your customers based on their location, interests, and activities they did in your mobile app
Automated push notifications
Set conditions to trigger notifications based on your customers' actions and characteristics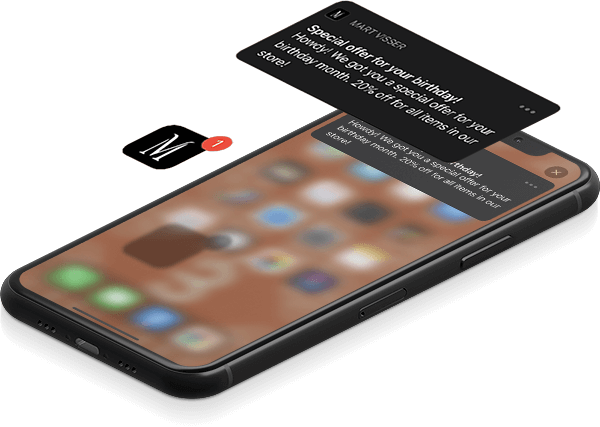 SMOOTH CUSTOMER EXPERIENCE
Help customers to easily find your products
Nothing is worse than offering awesome products but not able to sell just because customers cannot find them. You can avoid that by providing multiple ways for your customers to search for products.
Magento QR/Barcode Scanner
Customers can scan products' QR codes/Barcodes to go directly to product detail page in app
Voice Search
Save your customer's time by not having them type. They can just speak to search for the products that they need.
Image Search
Sometimes customers don't know the name of the product that they are looking at. In that case, they can use their phone's camera to scan the product and get its information.
HIGHER CONVERSIONS
Provide a seamless path to checkout
Increase conversion rates by making the checkout flow as smooth as possible
Checkout fields management
Control which fields you want to show during checkout to get rid of unnecessary steps and minimize cart abandonment
A wide range of supported payments
Offer customers various choices of payment options to choose from.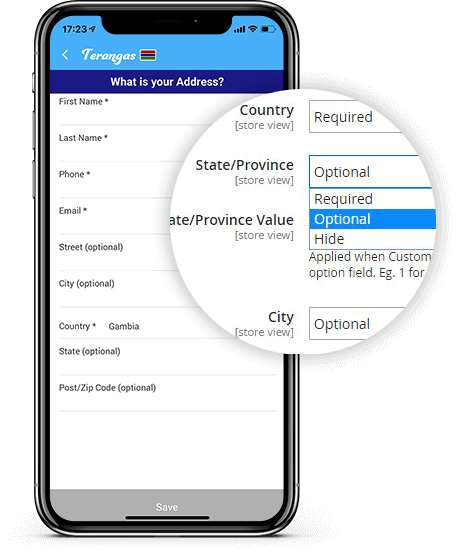 GLOBAL EXPANSION
Serve users from different countries
Don't let geographic barriers prevent your customers from using your mobile app. Offer languages and currencies that your customers are using and ship products no matter where they are with the help of popular shipping providers.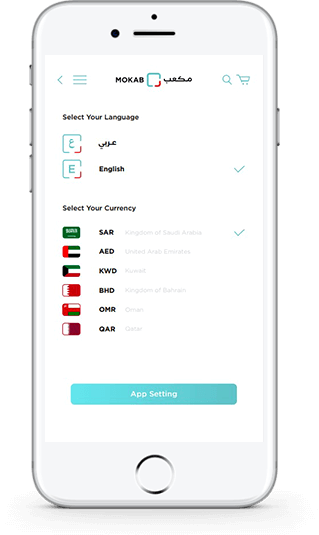 Multi-language/currency/storeview
Let users switch to their most familiar language and currency. We support all languages, including RTL (right-to-left).
Multiple shipping providers
Choose from a wide range of shipping providers that you are comfortable with like DHL, FedEx, UPS, USPS, etc.
BEAUTIFUL APP DESIGN
Nurture customer experience with great UI/UX design
According to a research by Google, 73% of users will switch from a poorly designed mobile experience to an alternative one that make shopping easier
Flexible home layouts
Take full control of your home screen layout with 3 choices of themes. Moreover, each theme is flexible enough to be configured as multiple sub-theme designs.
Design service available
Based on your business description and ideas, our experienced designers will deliver beautiful and interactive prototypes that are ready to be turned into functional mobile apps.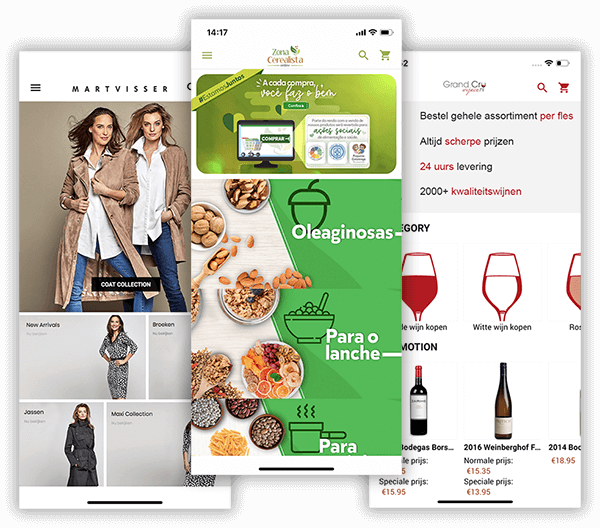 APP PROMOTION
Get customers to download your mobile app
Before you want customers to use your app to shop and purchase, they need to know such an app exists! Don't worry, we've got you covered.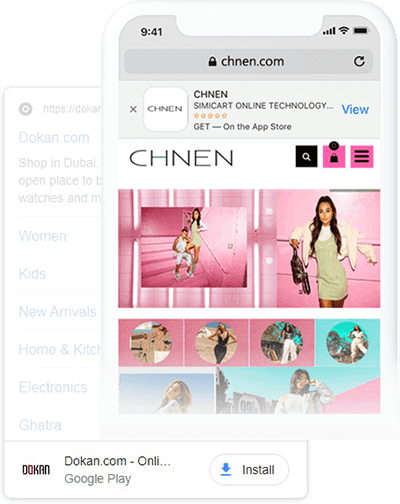 Make your app be available on Google search
Your app will show on Google search results where customers can download it directly
Smart Banner on mobile site
Encourage customers to download your app when they access your mobile site
Ready-to-use mobile app promotion assets
Use our ready-made assets to promote your app on multiple channels without much effort
Excellent App, and great customer service!

We have been using SimiCart for a few years now, and recently upgraded to the newest version. The app works well and was really popular among our customers. We noticed several hundred downloads within the first two days, which is much for a business at our size.

But even more important; we had some custom requests which Max and his SimiCart Team seamlessly worked out for us. The team has been really good at understanding our particular needs, and they have customized our requests exactly like requested – without any questions. Communication with the team has been fantastic, and their work has been done without delay.

Also, worth mentioning is the 'easy to use' SimiCart Dashboard where I very simply can make adjustments to the App (such as Theme settings, language translation, change icon, other features). Works just like expected.

So, thumbs up for SimiCart and all the people behind it, they are fantastic - and I will really recommend it to anyone who would like to have a great business app which works well with their Magento store to a reasonable price. It's absolutely worth it!

Espen Brandt

CEO @ Nordic Webshops AS

Great support and high level of customization

I am using simicart for 2 years till now and it's the best with good support team, they know exactly what they do and have high level of customization, if you want to build real native app this app is the best option.

Ayman Al Ahnomi

Director of IT @ Mobile 2000
Get your Magento 2 mobile app now
Let us know a bit about you and your mobile app requirements.
We will get back to you within 24 hours.
FAQs
Are your apps ready-made or do you develop everything from scratch?
We have a standard base which is a fully working app with basic functions and from there we will customize and add more functions based on your requirements.
Which programming languages are you using to build your apps?
We are using React to build our iOS and Android apps.
Do your apps automatically work with the current extensions installed on my site?
Our apps will automatically work with your backend extensions. For extensions that modify or interact with the frontend, we will need to do some customization on our apps for them to work.
Can't find what you're looking for? Talk to us!