The Complete eCommerce Solutions for Magento
We've been digital transforming businesses and helping store owners to become successful since 2011.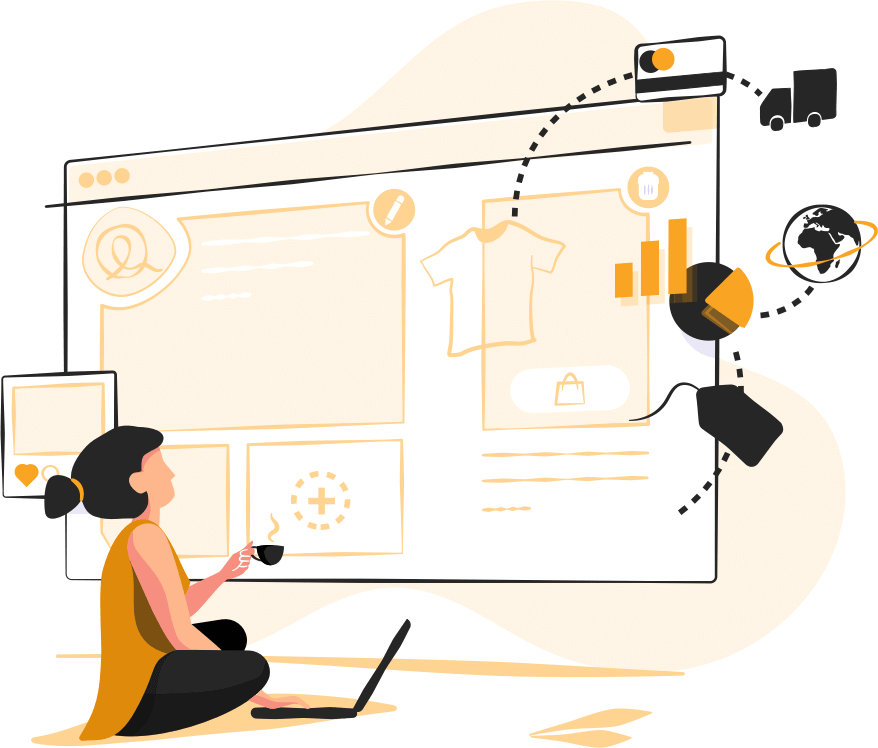 Who we are
With over 10 years working in the eCommerce industry, we understand the difficulties customers and merchants are facing in buying and selling products online.
We work hard every day with no purpose other than perfecting customer experience in online shopping and at the same time increase store owners' revenue.
10+
Years of experience in Magento eCommerce development
1,000+
Successful and happy customers from all over the world
87%
5-star ratings on Magento marketplace
What we do
Magento Mobile App
Native mobile apps power the best shopping channel for on-the-go shoppers on their most personal devices. Fully integrated with Magento, our native apps deliver rich and engaging shopping experience to boost customer loyalty and retention.
➔ Mobile Shopping App
➔ Multi-vendor Marketplace App
Ready-made eCommerce solution
The fastest way to bring your business online is right here at your fingertips. Our SimiCommerce solution will get you a ready-to-sell eCommerce website in under 24 hours!
Magento Services
Serving more than 1000 premium brands around the world
Explore our customer success
Simicart was wonderful to work with

Simicart was wonderful to work with. They were highly professional and provided responsive communication from the get-go. The project was completed on time, and we would recommend them to everyone

Ayman Al Ahnomi

Director of IT @ Mobile 2000

SimiCart is Trusted

We have been working with SimiCart since 2017. Firstly, for our Mobile Apps for Magento 1, and now we upgraded our store to Magento 2 PWA. SimiCart helped us to finish this project before the deadline.

After the upgrade to Magento 2, we faced some issue due to "Elastic Search", but again SimiCart solved those. We are happier that always they attend the issue immediately.

We can highly recommend SimiCart.

Ismail Ali

Founder and CEO @ Oneclick Pvt Ltd

Excellent Service and Delivery

We have received amazing service with great support throughout our project. Extremely responsive, clear about project requirements and expected results. Attentive to customization requirements. Great partners, beautiful designs and very creative. I would happily recommend them to anyone looking for a serious and dedicated developer. Thank you Simicart.

Irene Ngowi

@ Shoponline Tanzania

Simicart was wonderful to work with

Simicart was wonderful to work with. They were highly professional and provided responsive communication from the get-go. The project was completed on time, and we would recommend them to everyone

Ayman Al Ahnomi

Director of IT @ Mobile 2000

SimiCart is Trusted

We have been working with SimiCart since 2017. Firstly, for our Mobile Apps for Magento 1, and now we upgraded our store to Magento 2 PWA. SimiCart helped us to finish this project before the deadline.

After the upgrade to Magento 2, we faced some issue due to "Elastic Search", but again SimiCart solved those. We are happier that always they attend the issue immediately.

We can highly recommend SimiCart.

Ismail Ali

Founder and CEO @ Oneclick Pvt Ltd