An eCommerce logo marks your business's ownership over your products and differentiates them from others in the marketplace.
It also grabs the attention of your customers and tells what you've got for them in seconds. A good eCommerce logo leaves a lingering impression on the customers' minds, which is a first step to connect with them, create a strong brand identity and foster brand loyalty.
Thus, a logo is crucial for all eCommerce businesses.
If you are new to eCommerce and get lost among thousands of logo inspirations, you're in the right place.
This article will point out the most essential characteristics a sale-driving logo should have. Moreover, our selected trends & inspirations will help you find an effective and on-brand logo idea for your eCommerce store.
What makes an eCommerce logo that sells?
1. Simplicity
It's a fast world we are living in, a logo has about three seconds to catch customers' attention.
Think about it. A good logo can catch the eye of viewers quickly passing a bulletin board, skimming across dozens of products on Amazon, scrolling hundreds of social posts & Google search results per day.
There might be many ways to grasp attention, but the most common and effective way is to make it easily understandable. To put it in another way, a catchy eCommerce logo should be able to pass a strong and clear message that viewers can take at a glance.
The more simple a logo is, the clearer it can deliver a message.
Furthermore, people can recollect logos with few details better than complicated ones. Clean & minimalist logos are also pleasant to look at, which is friendly to a wider range of customers.
That's why major brands pay tons of dollars to simplify their logo.
2. Resonate with your customers
If your logo can't create any feelings for your customers, they will not remember it.
To create a logo that speaks to your customer, you must understand their insight first. This is vital for any eCommerce business plan, not just logo branding.
Let's dive deeper into your target customers and their age, education, values, hobbies, sense of humor, etc, then make a logo that connects to that group.
For example, if you sell clothes for women of higher class, your eCommerce logo should express elegance, classiness, and superiority.
If you sell creative T-shirts for teenagers, your eCommerce logo should look dynamic, trendy, and maybe, have some youngsters' humor in it.
Flourist is a simple logo of only texts. This store is specified in refined baking flour, whole grains, and beans. As their buyers are mostly housewives and girls who are passionate about baking, they use a handwritten logo font that gives a soft, feminine look.
Ask friends that are in your target audience if your logo delivers the right feeling.
3. Uniqueness
Your eCommerce logo should be distinctive from that of other brands. A unique logo attracts more attention, allows your brand to stand out among competitors, and lingers in your customer's minds. Moreover, it's hard for customers to recall your brand out of many others sharing similar logos.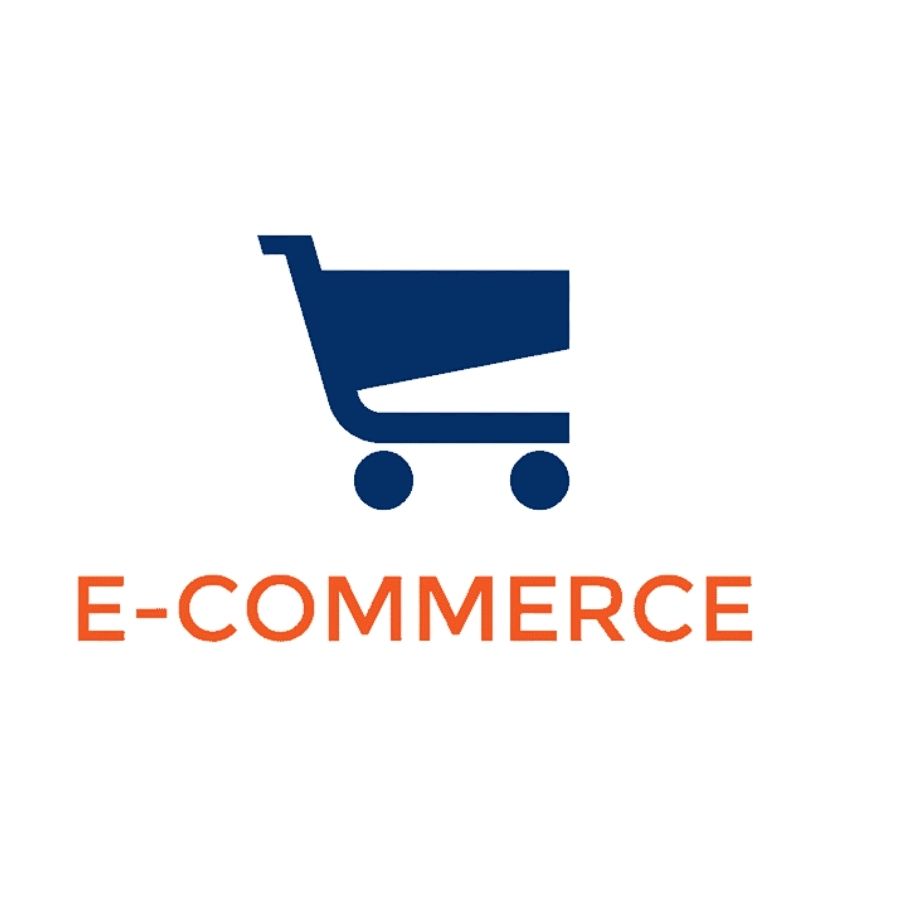 Luckily, there are ways to find a special logo idea for your eCommerce brand. The answer may lie in these factors.
What you sell
There are numerous things related to your products to be symbolized into an eCommerce logo. Also, showing your products on the logo lets your customers instantly recognize the benefit you offer. This straightforward option sometimes works better than abstract logos of which meanings are hard to contemplate.
Your brand name
If you have spent tons of time thinking about a unique brand name already, why not use it for your logo?
Lots of logos are just typography of your brand name. Otherwise, working around to visualize your brand name is another great way too.
Iron Duck clothing's logo features a clothes hanger and a duck, which represents their product and brand name smartly. Moreover, the black and white color resembles a metallic feel that recalls their name as well.
Your brand characteristics & values
Is your business dynamic, professional? Is it whimsical and funny? Or is it aesthetic and creative? You can find a font that gives off the same vibe. Alternatively, you can look for an icon or symbol that expresses your value. Some eCommerce businesses even use some humor in their logos to create an interesting and refreshing feel.
Jib Jab sells funny customized greeting cards. A branding logo with a cartoonish font and a dynamic gradient color may indicate the fun and energetic sentiments of their business
Let's take a look at the "Swoosh" (i.e Nike's logo).
Nike, the world-famous brand for sports fashion, wanted a logo encouraging movement and speed. Simple as it is, the Swoosh represents the idea perfectly.
Interestingly, the logo was originally inspired by the wings of the Greek goddess Nike, whose name the sports brand takes after. According to mythology, her wings encourage her warriors to fight courageously for victory.
Satorisan sells high-quality shoes that are comfortable to wear. The brand has stated to uphold honesty, which is symbolized in their logo. The logo features a Japanese mythological creature who reveals the true inner spirit of whoever he meets.
This logo can trigger curiosity in the first place, and once understood the story behind it, viewers may have a lasting impression of the brand.
4. Versatility
Phone, website, package, photo watermark, tote bag, card visit, sticker, there are many places you can put your logo on. Thus, it's important for it to look good in all of those places.
Printability
Printability requires all unnecessary lines of the logo to be removed, as a result, it can look clean & clear on various printing materials. Your logo should look sharp even if it's printed in black and white.
A trick is to design your logo in black and white first, and then apply color later.
Scalability
A blurry logo creates challenges for people trying to understand it. Furthermore, it can make your brand look less professional. No matter what size it is, your logo should look as sharp as a tack. Therefore, it's crucial to create your logo in a format preferable for enlargement.
SVG (i.e. Scalable Vector Graphics) is a universal format every designer uses that enables unlimited photo scalability. From a tiny logo in your website's header to a large billboard display, no matter where it is placed, your logo will look just as amazing.
Responsive logo
Responsive logo means having several variations of a logo that are optimized for different display screens. It is the answer to digitalization where brands need to fit their logo into an endless number of frames: from mobile, tablet, desktop to social media profiles, site icons, and more.
You should think about major places to position your logo and ask if it will look warped, disproportionate, or too complicated.
Making a logo responsive can also mean changing colors. For example, if your logo is in bright color, you may need a darker version so that it maintains clearly visible on a white background.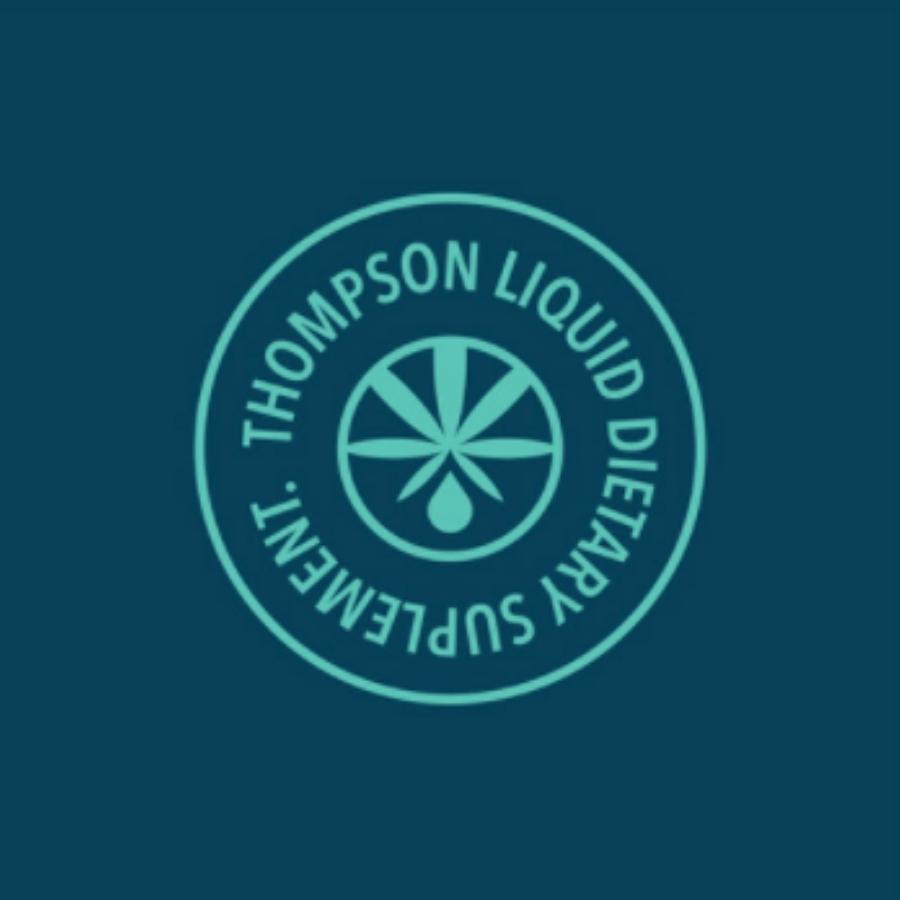 As you can see, creating an eCommerce logo is not easy-breezy. It requires creativity, great attention to detail, and even a sense of aesthetics.
Fortunately, as an eCommerce store owner, you can hire a designer or buy a pre-made one to do the hard job. Otherwise, you can create a DIY logo by using a logo-maker tool like Canva or Fiverr. There are plenty of tool options available on the internet, some are even free.
No matter what you decide, if you are still a bit lost, these inspiration logo styles and trends may help.
Best eCommerce logo trends & inspirations for eCommerce
1. Mascot
Mascots can be an animal, a person, or a fictional character that visualizes your brand.
As a mascot can turn your intangible brand into a physical, relatable person/character, using a mascot logo makes your brand more friendly. The mascot character design can give a hint at your brand personality and in general, this logo style creates a warm & fuzzy vibe. Thus, the mascot is an excellent logo option if your products are catered for families and children.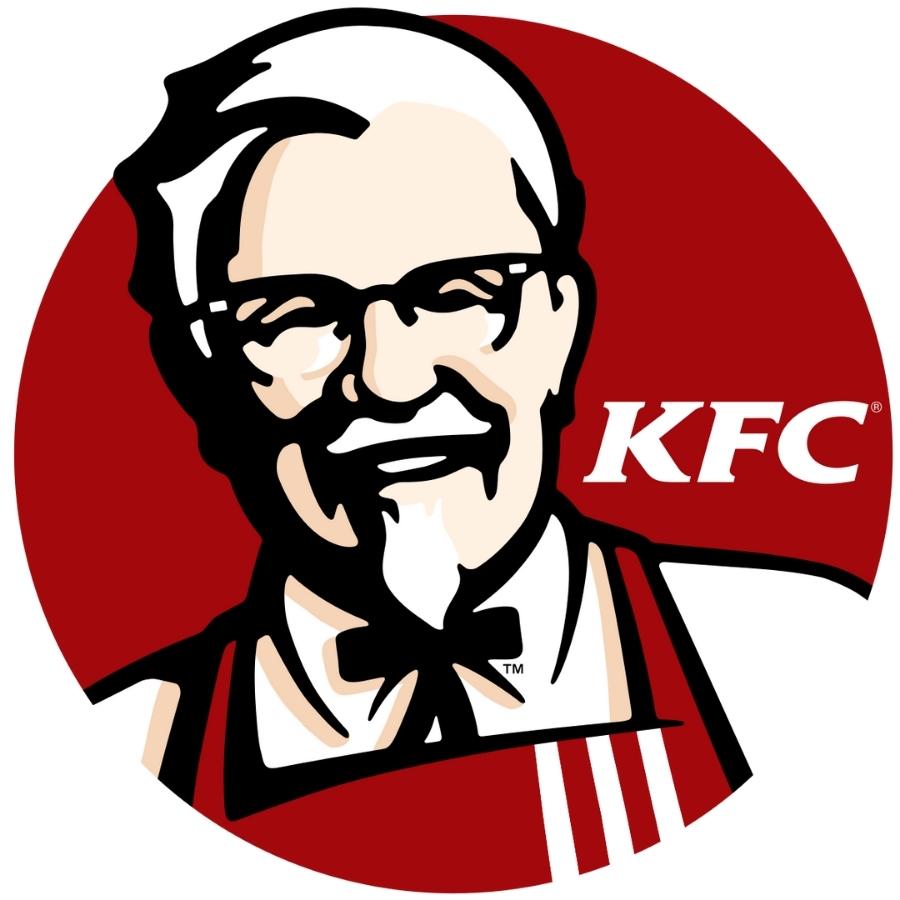 Plus, the mascot, which is friendly and likable in nature, can make an unpleasant thing less intimidating. Therefore, many brands selling children's medicines use logos with mascots.
On the other hand, if your brand focuses on professionalism, innovation, a mascot logo can deliver a false impression.
Other examples of mascot logos for eCommerce that may resonate with your brand
2. Emblem
Emblem logo demonstrates a typeface that is bordered by a seal or a crest. You may have encountered lots of emblem logos before. This logotype is popular for universities, sports teams, and governmental organizations.
Because of its traditional and prestigious feel, the emblem is a good choice for brands that advocate traditional values. Therefore, lots of family-owned businesses and stores selling natural products prefer emblem logos. The logo can also make your eCommerce brand look more classy and professional.
It has one disadvantage, though. Emblem logos often have many details, which may not look as beautiful when resized.
Some emblem logo inspirations
3. Text (wordmark)
Wordmark is basically your business name in a certain font, which is the simplest to make.
For this reason, lots of eCommerce store owners think that it's too simple, and more effort should be put into their logos. However, the wordmark logo has its own strengths.
Easy to understand
The text logo delivers a clear meaning that viewers do not have to make guesswork. Customers can remember your brand name in seconds, then they can easily recollect and look for it later.
If you've got an awesome business name that is memorable and catchy already, the wordmark can be an easy yet effective idea for your logo. The ideal name for a wordmark logo should have only one word, think Amazon, Etsy, Walmart.
Simply and modernly beautiful
Wordmark logo is among the top choices for digital brands who are after a clean, minimalistic, modern look. When put together with your product, the wordmark logo would capture less attention and give the spotlight for the product.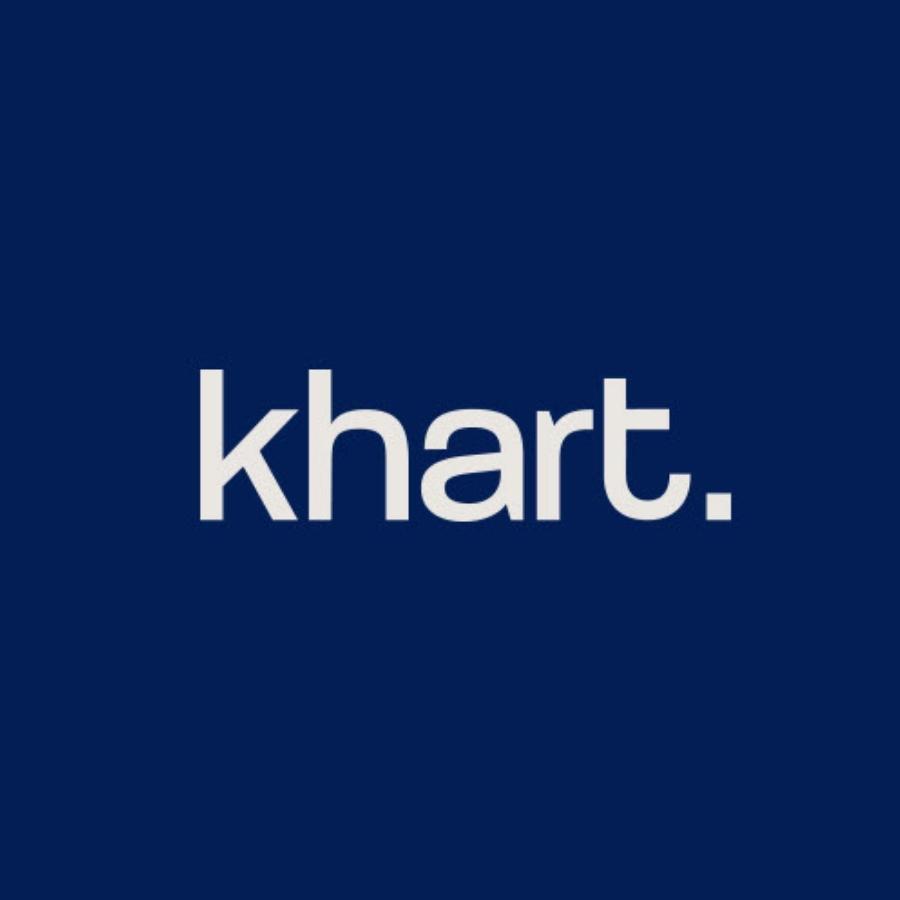 On the downside, wordmark logos with minimalist fonts may lack uniqueness and authenticity, which makes them less memoảble. Thus, the style may not be ideal for eCommerce stores with special traits and characteristics.
This style, however, works extremely well with businesses that focus on being casual (e.g. brands that sell comfy clothes or furniture). The friendly typeface is pleasant to look at, also, interprets the businesses' spirits beautifully.
Wordmark fonts are very flexible
Moreover, it is considered easy to use across many different mediums: websites, on top of images and backgrounds, etc. You can easily apply a wordmark logo on all of your photos to boost brand recognition and avoid photo stealing.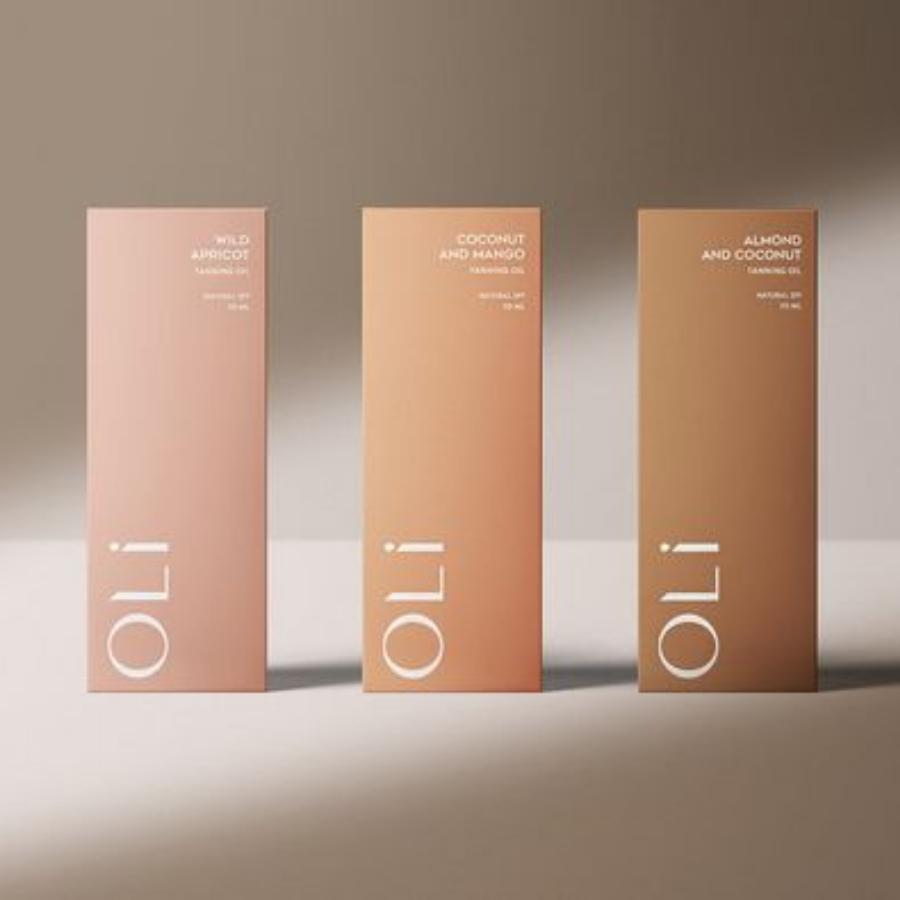 The modernity of wordmark logos makes it a popular choice among cosmetic stores. The majority of these logos are in black and white colors, which can be nicely displayed on the top of photos, solid backgrounds, and even gradients.
For wordmark, font is the game-changer
Choosing a font that speaks for your brand plays a crucial role.
Here are the most popular font families and the characteristics they often present. You can use the info as a cue to explore more fonts matching your brand characteristics.
More example of wordmark logos
4. Initials (lettermark – monogram)
This is another type of wordmark logo, which shows your business name's abbreviated initials.
A lengthy business name makes it harder to read when scaled down, not to mention that it's difficult to fit into small spaces. Turning your business name into an initial logo is a way to solve this problem while allowing viewers to recognize your brand instantly.
Monogram is often related to personalization, wealth, and prestige. If your products fit into these categories, a monogram logo can enhance your brand image greatly. Generally, lots of personal brands and bloggers use monogram logos. In the eCommerce world, the logo style is often seen in luxury fashion and accessories brands.
Similar to the wordmark logo, the power of the initials logo lies in fonts and their combination designs.
Here are some inspirations that can help you with it.
The logo of Fayed – a high-end furniture brand
5. Typography with a twist
It's not always easy to create a unique wordmark logo as there are many brands using this style already. Embracing creativity, designers come up with different ways to alter the text so that it expresses more personalities and looks distinctive.
Let's explore some innovative examples:
Smartly include visualization in text
Willo – a bookstore logo – has the "i" and the double "l" look like books on a bookshelf.
The letter "i" in Switch is replaced by lightning representing speed. This is a perfect logo for a brand selling electric scooters – putting emphasis on convenience and fast performance.
The levitating "e" that indicates the lightness of helium makes the logo interesting to look at.
Blurry logo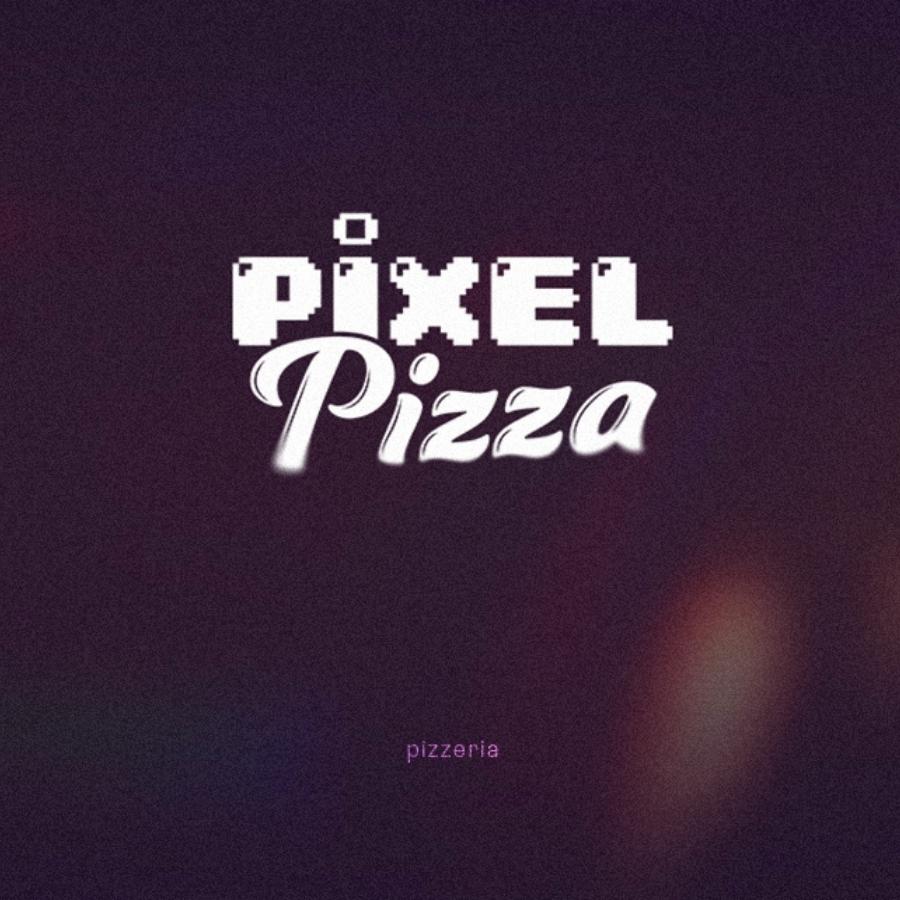 In these logos, the edges of the letters are blurred to put emphasis on movement and fluidity. The blur effect makes these logos look more memorable and captivating.
Incomplete lettering
Letters with incomplete lines trigger customers to figure out the odd. The trick is not to overdo it so it does not become incomprehensible.
Stretched and Groovy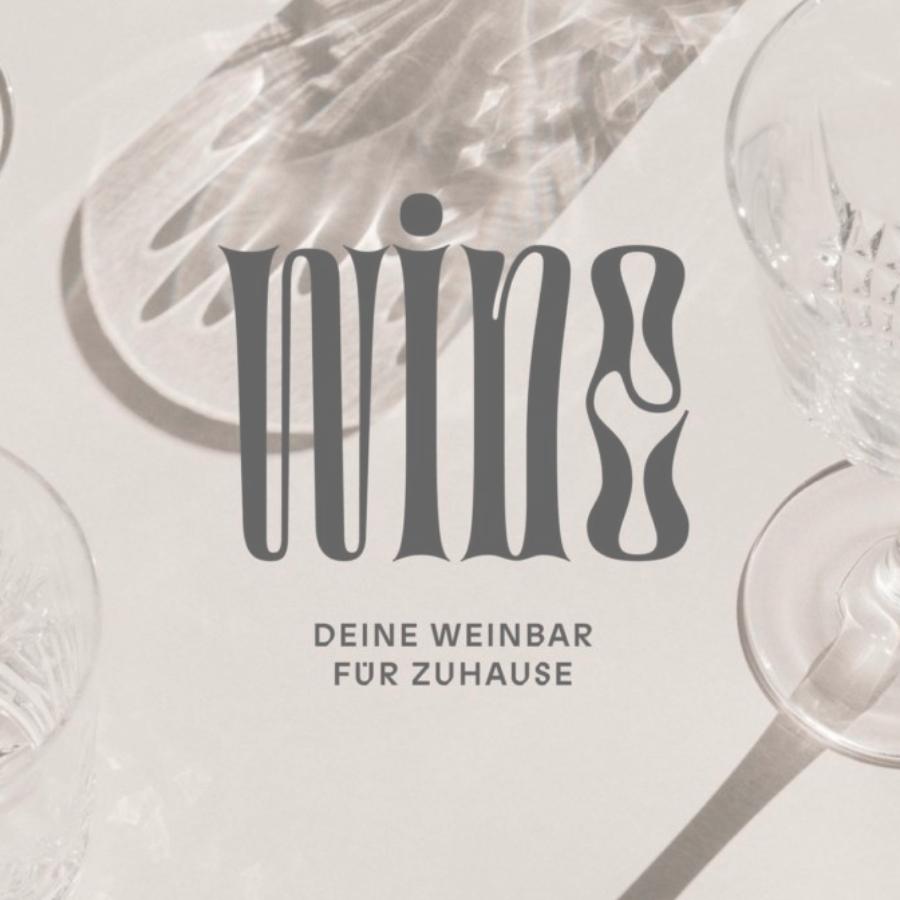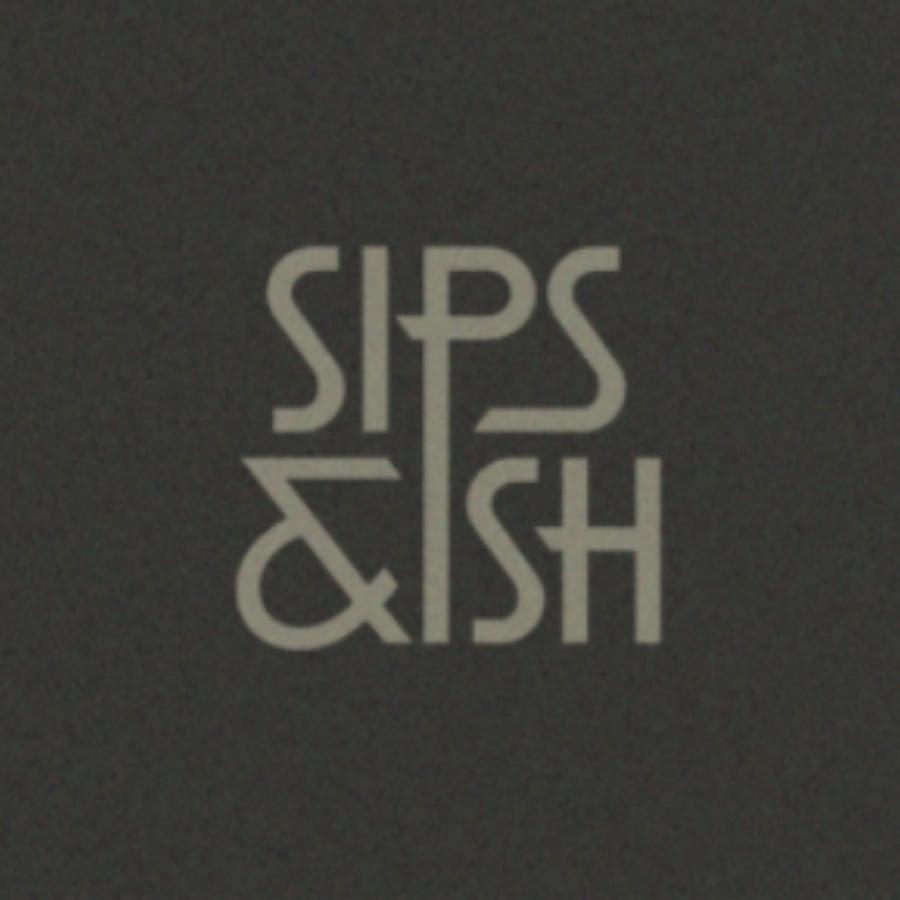 Texts are stretched or warped to deliver a special effect. This type of logo design looks unconventional, which can resonate with niche brands offering unique value to their audiences.
6. Scribble and sketches
Scribbly, sketchy, imperfect, or even child-like, the logo style is another trend to emerge in 2022. The design embraces a rough, incomplete appearance, which is totally opposite of the popular modern, expensive-looking logo we often see these days.
The raw yet sophisticated look of this style will leave a strong impression on viewers and make your eCommerce brand stand out from the crowd.
For its uniqueness, the scribbly and sketchy logo may not be suitable for brands that want to boost their professionalism or luxuriousness. On the other hand, businesses focusing on elements of fun, aesthetics, and innovation may be fascinated by this idea.
Designer Ana Rosa has found a smart & fun way to highlight the organic wool material which is probably the selling point of the brand.
7. Go nostalgic
Nostalgia is one of the biggest marketing trends in 2021. Amid the Covid-19 crisis, reliving the past when everything is simpler, happier gives us coziness and stability. That's why people often go for their favorite old TV shows, movies, and songs from their younger ages.
Logo design shares the same sentiment. Logo styles from years ago have unique aesthetics, which is distinctive from the "polished" design of modernity. If the busy life of innovation, perfectionism, professionalism makes us feel tired sometimes, logos resembling the old-time can give us some ease.
In 2021, Burger King rebranded their logo. The new one was greatly inspired by what they had used in the 80s. Branding experts have suggested that "the strategy marks Burger King's change in business vision a.k.a the brand's commitment to more organic, less-processed ingredients. It totally makes sense to bring back the old-time sentiment, which connects more with simplicity and nature."
Over the last few years, there have been lots of design trends that take us back to the 80s, 90s, 20s, or even the last decade.
Let's scroll through some inspirations for your eCommerce businesses.
Retro-rubber hose logo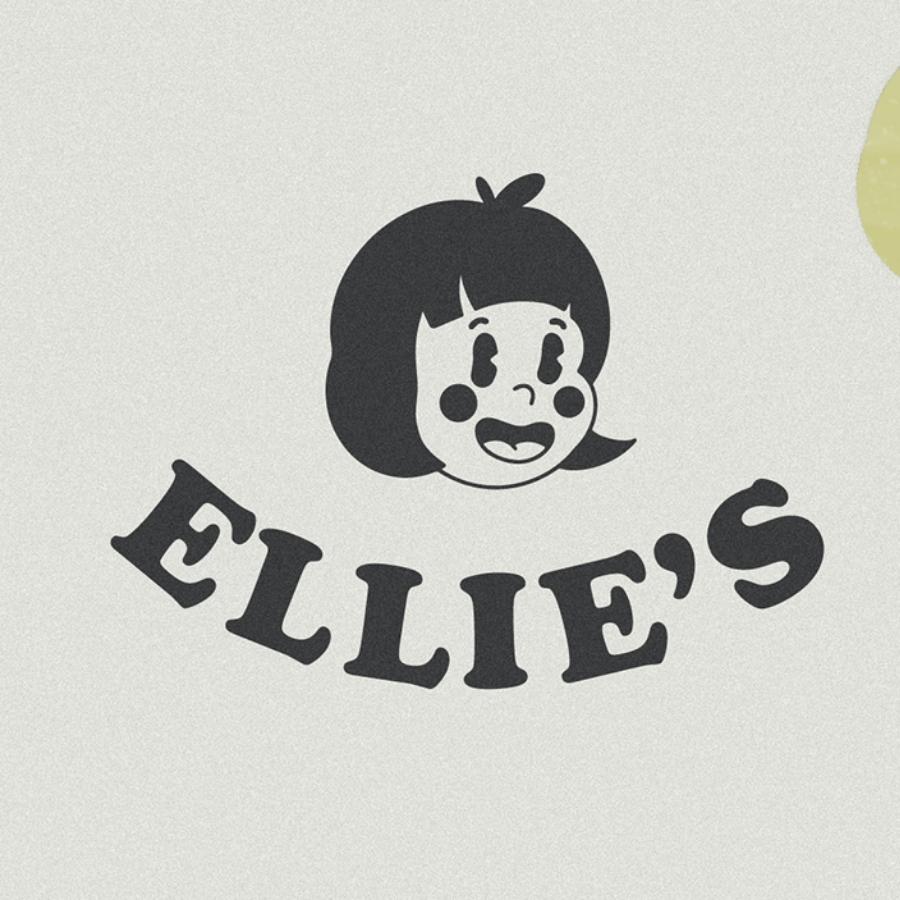 The rubber hose refers to an animation style in the 1930s, think black & white Betty Boop or Popeye the Sailor.
Whereas in the past, you can only see rubber hose characters in black-and-white, they are now whimsical characters in color logos, which lets brands feel more personable and fresh.
The trend seems to be most popular among the fast-food industry and brands catered for children. Given the fact that it's a mascot logo, no wonder that it can make businesses in these fields much more recognizable and likable.
Using vintage shapes and colors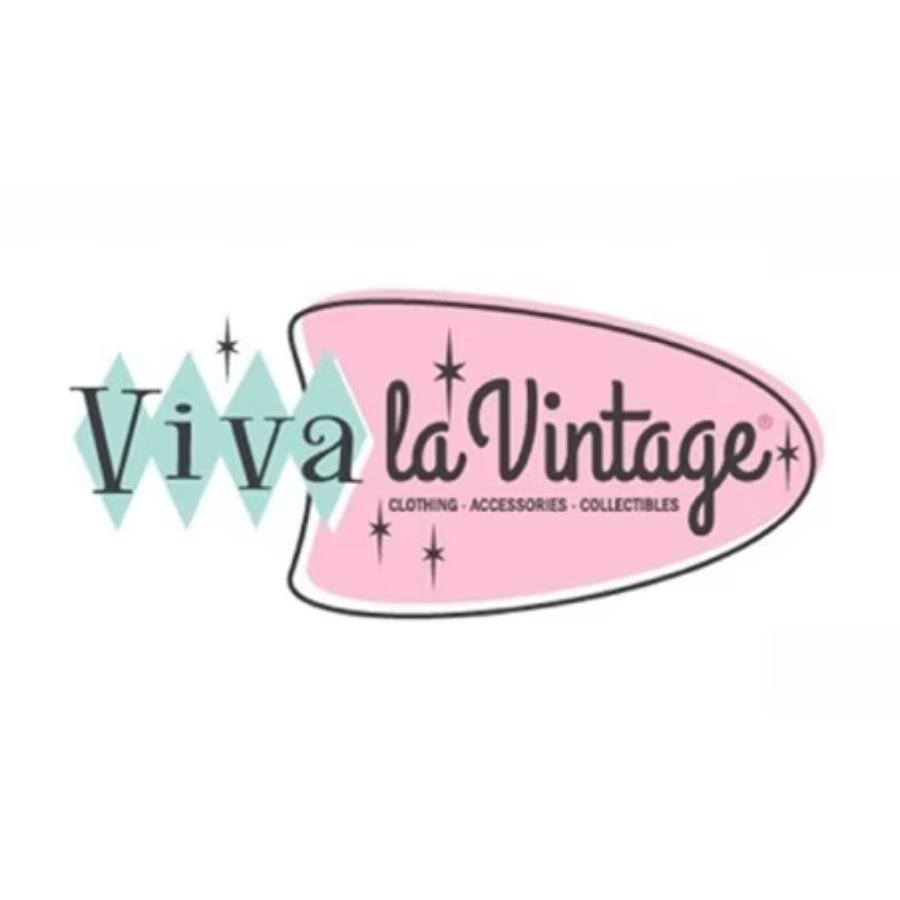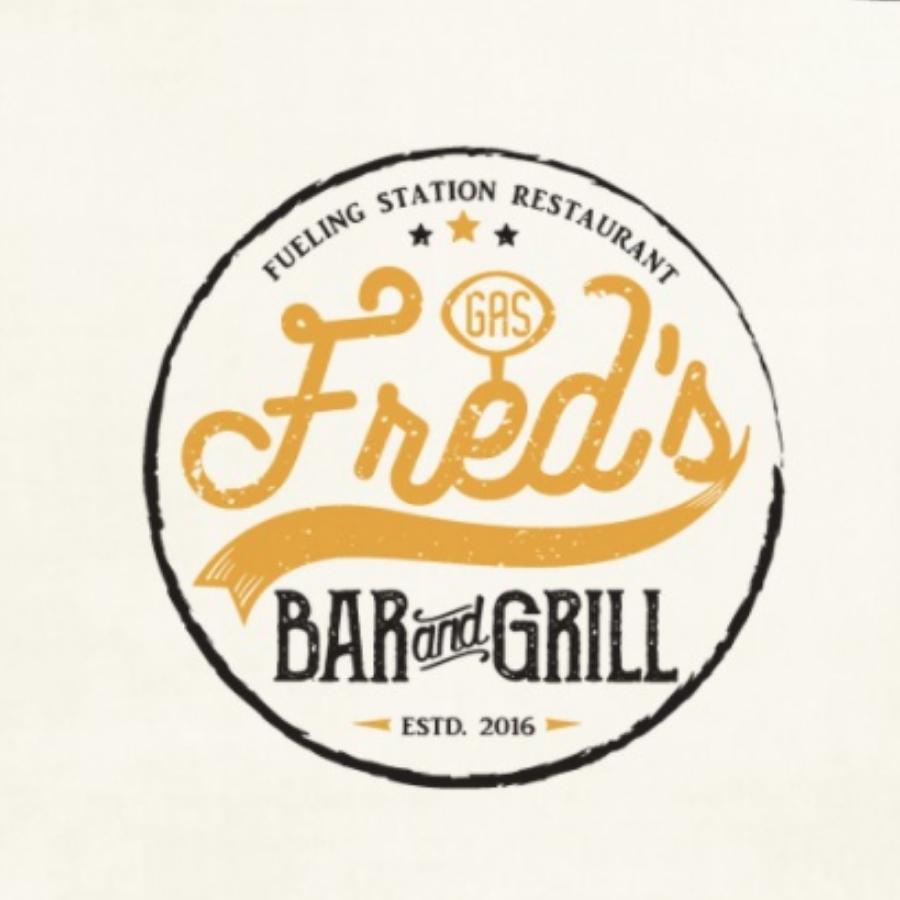 These logos use less than three colors. The limited use of colors can make logos look more retro as it was unable to do full-color printing back then.
Also, the vintage style often features bright colors or some unique elements like stars, asterisks, sparkles, and ribbons. Incorporating those elements in your logo can make it feel more nostalgic.
Hand-drawn & hand-written logo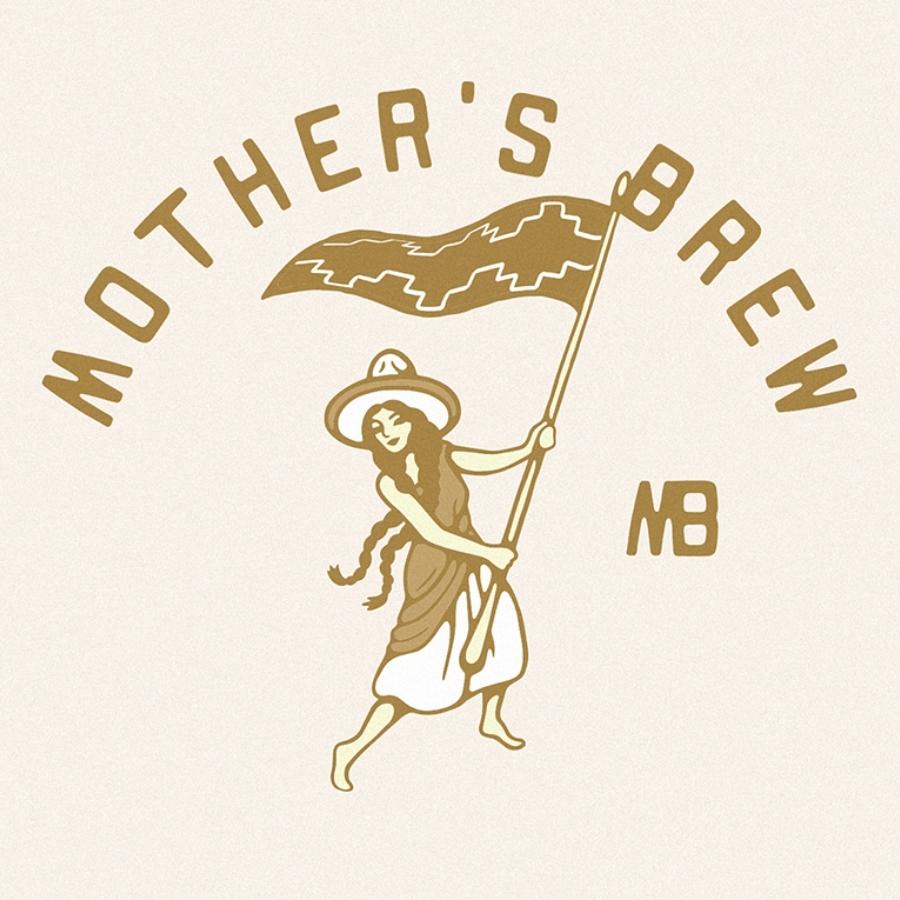 Hand-drawn logos often raise a sense of authenticity as opposed to the "factory-like" fonts and shapes created by computers. This produces an organic feeling for your customers. If your small business has a strong unique selling point that bigger companies do not have, hand-drawn vintage logos may help express this distinctiveness.
8. Gradient logo
A gradient logo refers to one that uses a gradual blend of colors instead of different solid colors. It gives logos a dynamic and modern feel that looks good on any digital screen.
The coloring style creates a 3D effect that makes your logo pop off the screen
If your logo idea is simple, for example, a monogram or a minimalist shape, and, if you are finding a way to make it more interesting, then the gradient may be an excellent choice.
On the other hand, the gradient does not work well with brands that uphold simplicity. (E.g. A minimalist furniture brand, for instance). Luxury brands also need to be careful with gradients, as it may make your brand look less expensive.
An emblem logo that contains lots of details already may not work with gradients either. The combination will make the logo look messy and hard to understand.
Gradient logos for tech eCommerce stores
The fresh and exciting feel of gradient logos is popular among tech-focused brands, which, as you may guess, often pursue innovation and creativity.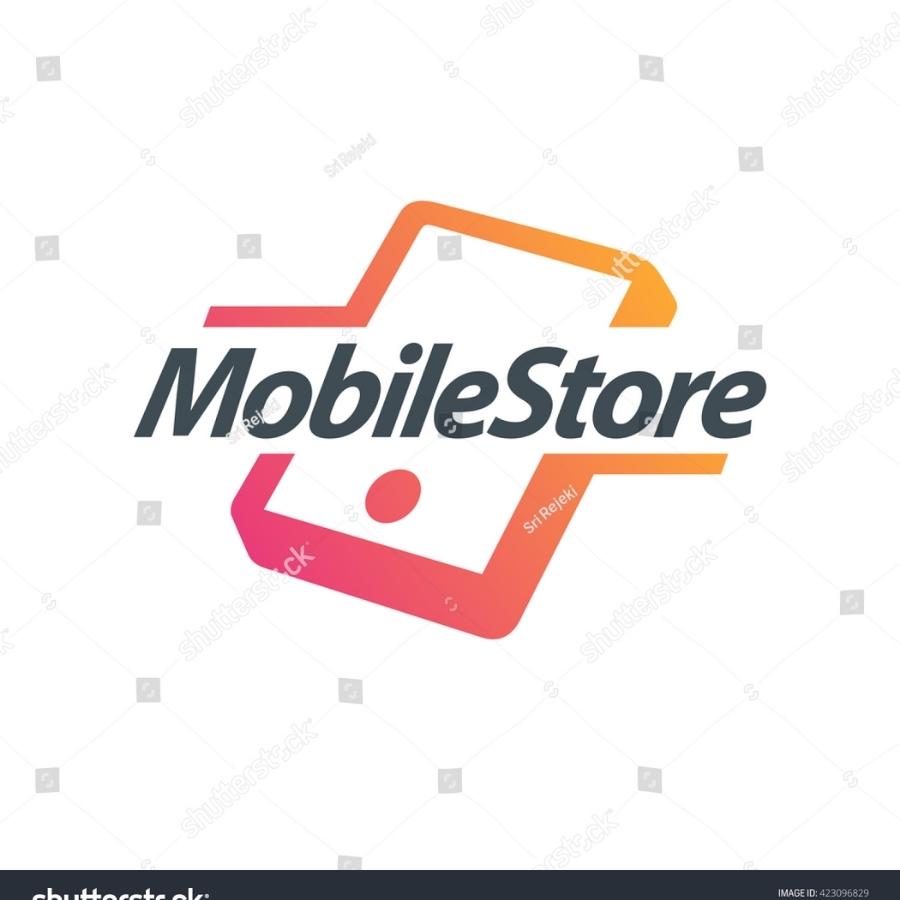 Gradient logos for F&B eCommerce stores
For F&B eCommerce stores, gradient with its depth in color increases appetite. In these two logos, vibrant-color gradients make beverage logos more thirst-quenching.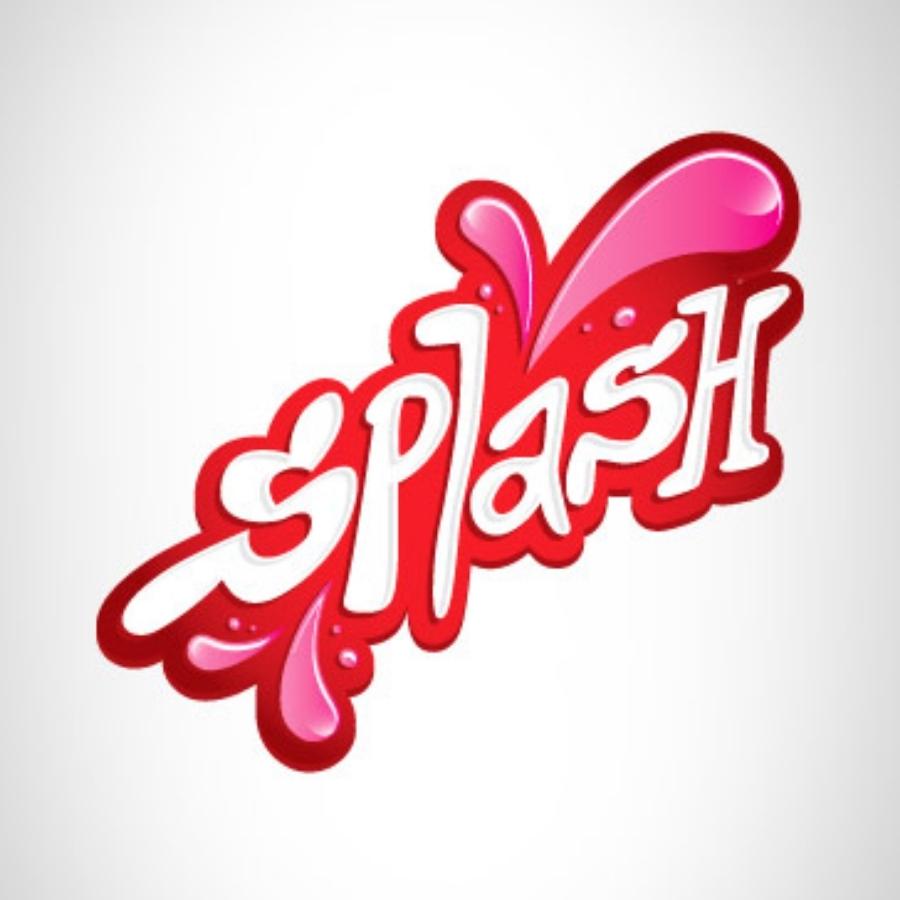 Gradient logos for eCommerce marketplaces & retails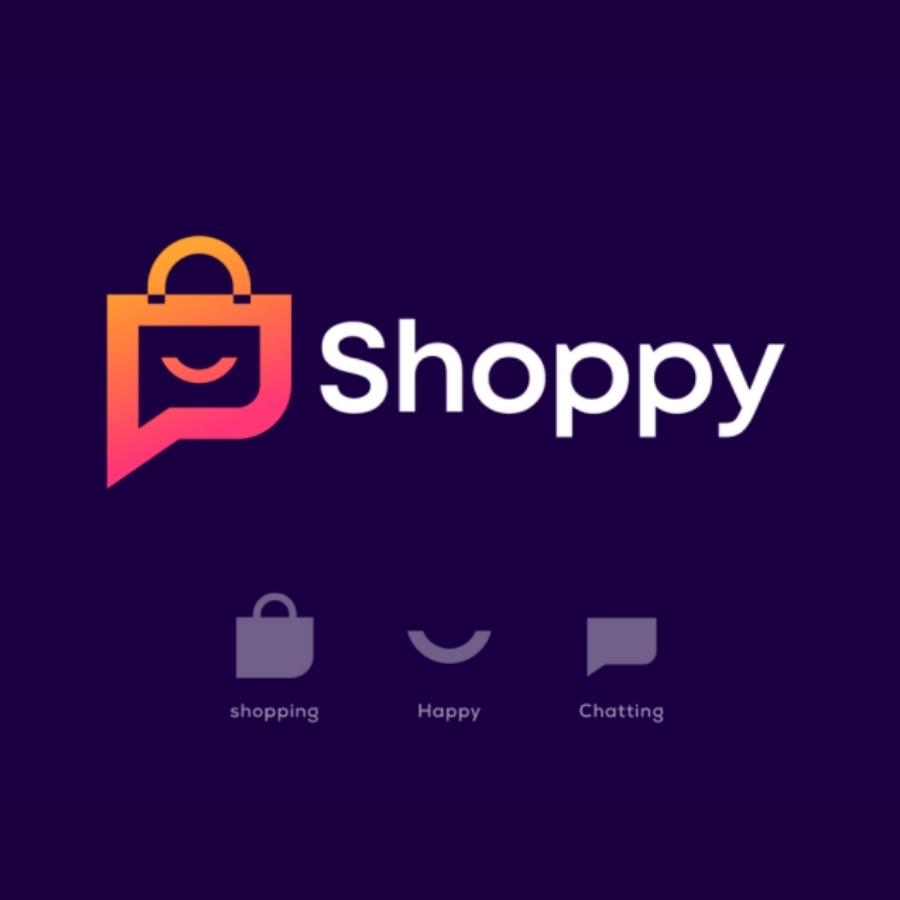 Let's make an awesome logo!
Here are both what's trendy and what's evergreen for an eCommerce logo.
Although trends reflect what is considered beautiful and catchy at the moment, it's best to regard trends as a reference rather than a decision-making factor. A true eCommerce logo captures your brand essence and stands with your business through the test of time. Don't just make a trendy logo but make one that's suitable for your business.
We hope that you have found a good logo idea. Tell us which one it's best for your eCommerce business.