Mobile commerce, also known as m-Commerce, refers to the conducting of business activities via mobile devices—such as mobile phones or tablet computers—over a wireless internet connection.
Advantages of Mobile Commerce that You CAN'T Ignore
Nowadays, as mobile devices become more and more common and gradually become the replacement for traditional computers, mCommerce is on its trajectory to become the main selling channel in the future thanks to its many proven advantages that it brings to both large and small businesses.
1. Ubiquity
Ubiquity is what you talk about when mentioning mCommerce.
Mobile commerce allows brands to enter markets they've never considered before. Simply with a device that's connected to the internet, users can get any information anywhere with almost no extra cost involved. It is the fundamental factor that separates mCommerce from traditional brick and mortar stores, especially at a time when two-thirds of adults own a smartphone like today.
2. Localization
Mobile commerce specializes in utilizing the information given by the users such as locations to improve its service and consequently, to drive more revenues.
It allows brands to reach consumers at the right time, whether they're browsing for an item in the evening or shopping in a store during a lunch break. Geotracking technology and programmatic advertising help retailers connect with these consumers in those moments before a purchase decision, increasing the likelihood that the purchase will be completed.
3. Personalization
There's nothing the users love more than tailored experience. It saves them the time, it makes them feel valued, cherished and thus some of the most successful m-commerce all utilize personalization to its fullest potential. Personalization has proven itself time and time again to be the secret ingredient to e-Commerce success, especially at a time of machine learning and AI as of now.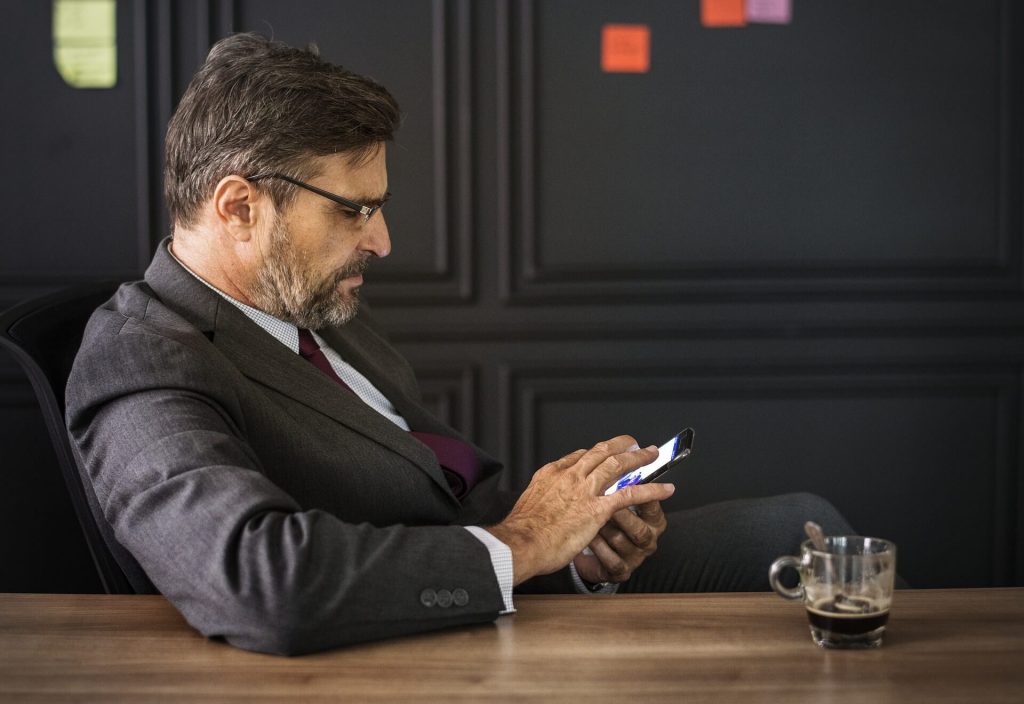 4. Dissemination
Some wireless infrastructure supports the simultaneous delivery of data to all mobile users within a specified geographical area. This advantage of mobile commerce provides an effective means to disseminate information to a large number of consumers.
5. Convenience
It should go without saying that convenience is one of m-Commerce's trademarks. In a world where everything is getting progressively more convenient, mCommerce shines where traditional approaches failed.
Compared to its early days, mobile devices are getting increasingly easier to fit into your pocket and more multi-purpose than ever. With just a few simple clicks on mobile devices, customers can do shopping, banking, download media files, managing their businesses…and more.
6. Better data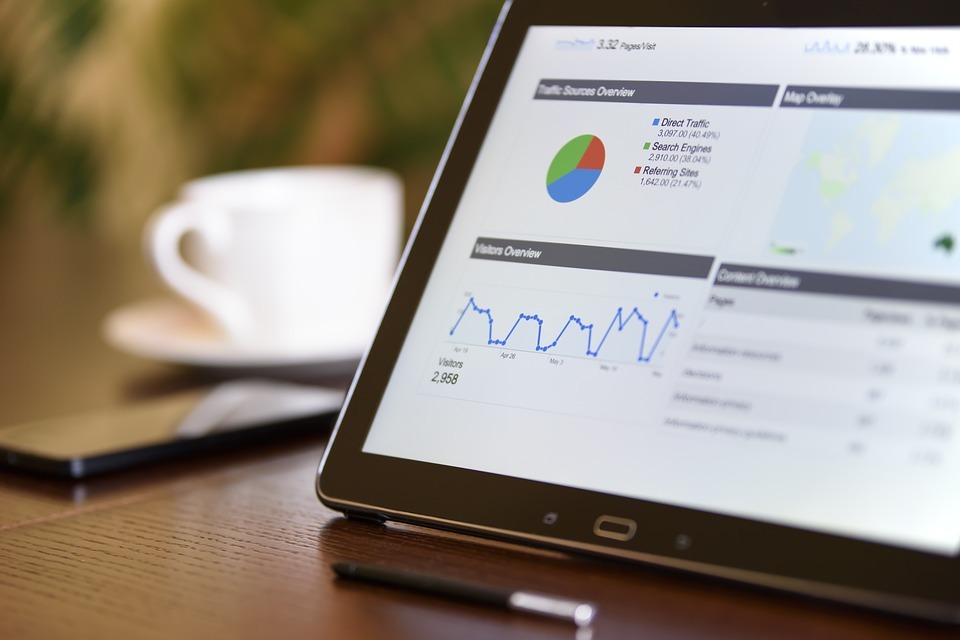 Mobile commerce provides brands with better consumer data, as it's part of the entire purchase process. In a traditional retail setting, the consumer comes into the store, makes a purchase, and leaves. Little insight is gathered as to why they make the purchase. With mobile commerce, brands can connect with these consumers from the moment of discovery all the way through purchase, giving the brand access to valuable signals of purchase intent.
7. Rapid expansion
Mobile commerce allows brands to avoid market saturation issues by changing their slant and focus to differentiate themselves from competitors. As new markets open and are discovered, they provide extensive sales opportunities to brands.
Mobile commerce implementations in the world
According to an analysis from Adobe, over one-third of eCommerce (what is eCommerce?) traffic comes from smartphones and it's expected to reach 51% by 2021.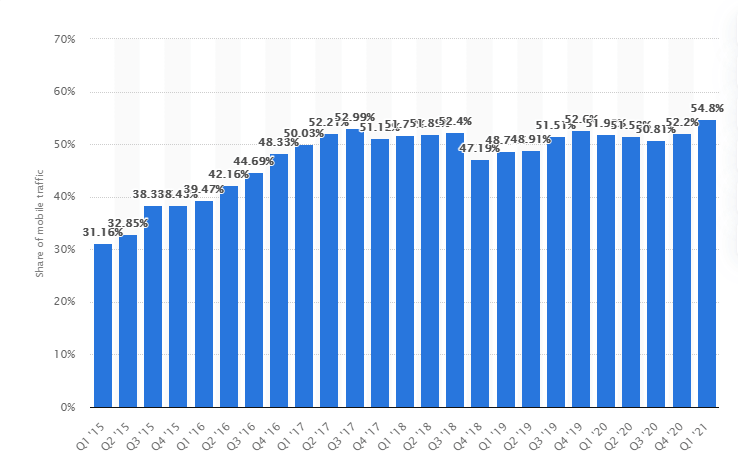 This number is to be expected as the global smartphone traffic is projected to increase tenfold by the end of this year. From last year Black Friday and Cyber Monday sales alone, mCommerce generated a total of $2 billion, breaking previous records in 2017.
With this kind of growth, business owners are starting to shift their attention to the m-Commerce scene in order to drive more revenue. The Tesco (UK) supermarket chains is one of those. Since Tesco supermarket chains started integrating online payment and QR code scanning into their system, the number of online shoppers at Tesco was up by 76% and revenue by 130%.
Recommended reading: Your Guide to All Things m-Commerce
Conclusion
It can't be denied that mobile commerce is a very rapidly growing field in today's technological world, which is why it's best that retailers such as yourself do your best to take advantage of this emerging field to generate even more revenue for your store.
Here at SimiCart, we offer a complete and cost-effective solution for Magento merchants who wish to build a mobile shopping app from the ground up: