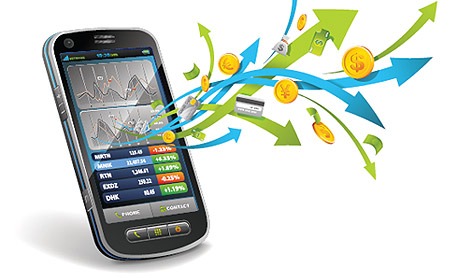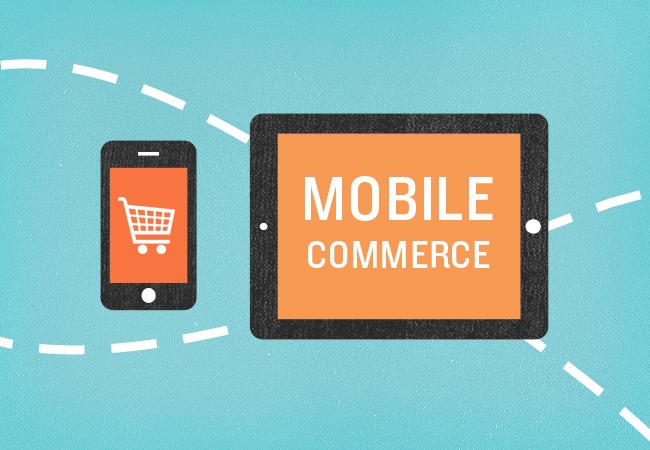 What is mobile commerce?
Mobile commerce, also known as m-commerce, refers to conducting business activities via mobile devices – such as mobile phones or tablet computers – over a wireless internet connection.
Nowadays, mobile devices become more common, and people spend more time using them over and above traditional computers with internet connections. With many applications, mobile commerce is likely to emerge as a prominent method of marketing and selling among business.
Many advantages of mobile commerce are provided to both large and small businesses. There is a continuous increase in the number of people owning and using mobile devices, which provide a large and growing marketplace for various goods and services as well as m-commerce.
Advantages of mobile commerce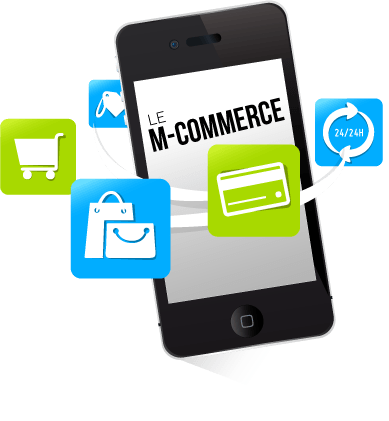 Ubiquity
It is the main advantage of mobile commerce (m-commerce). Users can get any information that they need, whenever they want regardless of their locations, via mobile devices that connected to the Internet. In mobile commerce applications, users may still be engaged in activities, such as meeting people or traveling while performing transactions or getting information. With this capability, mobile commerce (m-commerce) makes services or applications can meet consumer's need whenever and wherever it arises.
Reachability
The other advantage of mobile commerce is reachability. Through mobile devices, business entities may approach customers anywhere and anytime. On the other hand, with a mobile device, users can communicate with other people regardless of time and location. People will no longer be constrained by time or place in accessing e-commerce activities. Furthermore, users may limit their ability to approach some particular people and at some particular times.
Localization
The ability to know the physical location of the user at a particular time also increases the value of mobile commerce (m-commerce). With information of location, a lot of location-based applications can be provided. For instance, knowing the user's location, the mobile service can quickly notify him/her when his/her friends or colleagues are nearby. It also helps users have the direction to the nearest restaurant or automated teller machine (ATM).
Personalization
There is a huge amount of information, services and applications that currently available on the Internet, and the relevance of information users received is very important. Mobile devices are typically used by a sole individual. Thus, because different users of mobile devices often require different sets of services and applications, mobile commerce services and applications could be personalized to provide information or perform services appropriately to specific users.
Dissemination
Some wireless infrastructure supports the simultaneous delivery of data to all mobile users within a specified geographical area. This advantage of mobile commerce provides an effective means to disseminate information to a large number of consumers.
Convenience
It is very convenient for users to operate in the wireless computing environment. Mobile devices are more functional and convenience in use while their size remains the same or even getting smaller. Unlike traditional PCs, mobile devices can be carried easily, installed in various screen patterns, and mostly connected instantly. Moreover, mobile devices allow users to connect easily and quickly to the Internet, Intranet, other mobile devices, and online databases. Thus, the wireless device can achieve most of the convenience. In addition, by making services more convenient, the customer may actually become more loyal.
Mobile commerce implementations in the world
According to the IAB's report in 2011, websites of 150 world's biggest retailers had 16.5 billion accesses. In details, smartphones' accesses accounted for 6% and those for the tablet was 4%. Additionally, tablet users spent more than 20% in comparison with the average spending of customers who accessed via laptops. Their average revenue was 123 USD per person, which was higher than that of traditional customers, namely 102 USD per person. Total purchases over total accesses via tablets was 2.3% compared to 2.5% for those via traditional access channels.
Tesco (UK) supermarket chains is another example of taking advantages of mobile commerce. They have introduced forms of purchase through phones and tablets. Customers could scan QR codes and pay online at subway stations. Only 6 months after implementation, the number of online shoppers at Tesco has increased to 76%, and revenue up to 130%.
On a smaller scale, Domino's Pizza in the US also achieved many positive results thanks to mobile commerce. In 2011, the company announced that 13% of sales was ordered online from mobile devices. The company has launched the application on iOS as well as on other platforms like Android or Windows Mobile, pushing sales from mobile device reached $1 million per week.
Mike
I'm an introvert who loves to figure out how things work and share it with people. Working in 2 biggest trend - mobile and e-commerce - really helps satisfy my curiosity.