What is CMS?
CMS is a content management system that allows eCommerce shop owners to manage and publish their digital website content without code writing. Digital content consists of images, videos, documents, marketing materials, etc. Customizing these content elements lets owners create a unique look and feel for their online stores. 
Each CMS has its strengths and weaknesses, so picking the most suitable one for your online shop may be challenging at first. This article includes the top CMS in 2023, hopefully, it will point you in the right direction. And for a thorough look, the pros and cons of using each platform will also be discussed.
Essential Features of a CMS
Optimize for UX
Having flexible design options means you can customize the content on every page to your heart's desire and best meet customer's demands for an engaging and hassle-free experience. For owners with little to no coding knowledge, an easy-to-use CMS is crucial. It will enable you to quickly update your store design and page layout to respond to emerging industry trends, special occasions and promo events.
Optimize content for mobile
More and more people are now shopping on their mobile devices, and if your online store isn't optimized for this, you might be missing out on many conversion opportunities. This means that your CMS should empower your store, from being responsive to enhancing its performance in speed, mobile navigation, and other UX elements that impact customer experience. 
SEO friendly
Short URLs that contain keywords are considered better by search engine crawlers and can rank higher in results. For this reason, CMSs that are good for SEO should enable you to manually control the page URLs.
Page titles & meta descriptions
These elements help search engines, as well as customers, decide whether a page is useful for them. If done correctly, page titles and meta descriptions can help improve your rankings on SERPs and your CTR. So when choosing your CMS platform, go with the one that lets you adjust them, or better, offers auto-generated title and meta description features.
Social media is almost an inseparable part of eCommerce now, and sharing buttons do not only let your customers share their favorites but also help to increase your brand visibility to potential buyers. 
Thus, ensure that your CMS lets you feature instant social sharing buttons on your pages. Some CMS may require third-party extensions to do this.
Easy to use
A CMS's purpose is to assist businesses in managing their stores efficiently, so it shouldn't add more work for them when using the software. If you are a small or mid-sized business, you may want to look at CMS platforms that are easy to use so you can manage it yourself. 
The platform's admin should be user-friendly and let you carry out common tasks like content updates, SEO and changing page layout effortlessly. It should also be flexible and allow you to trial new things to continuously improve UX. 
Available integrations
No CMS is perfect, and this is why third-party extensions and plugins are needed. You should check out how easily the system integrates with other tools and the number of available extensions for a specific CMS. Major platforms like Magento, Shopify and WooCommerce have plenty of extensions which can be integrated to enhance your website's performance. The number of available integrations indicates if a platform is popular and API-friendly. 
The top CMS platforms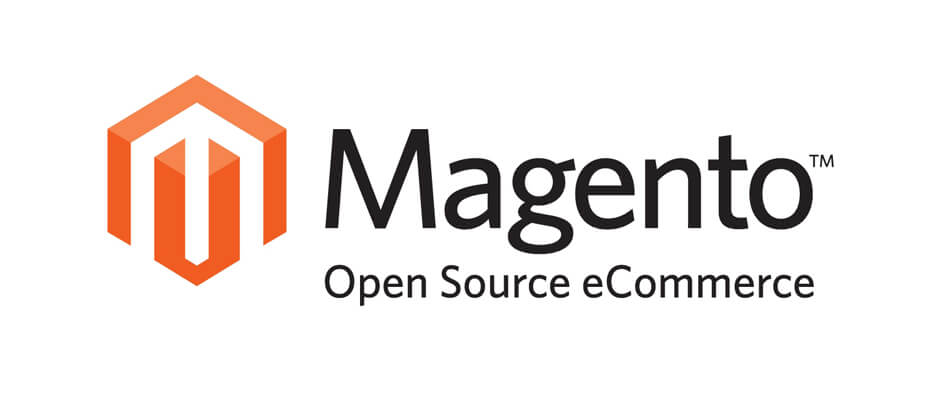 Magento is an open-source eCommerce platform written in PHP. First established in 2008, it currently powers over 250,000 websites. 
The platform offers two different plans (Open Source and Commerce edition) to serve businesses of all sizes. Many large enterprises are Magento's customers for it provides them powerful out-of-the-box features such as B2B functionality, omnichannel marketing,multi-store, … Magento is also reputed for its great flexibility, which is important for businesses that require a high level of customization. 
Besides, Magento has a diverse extension marketplace, including integrations with solutions like CRM, ERP, chatbots and other enterprise-level software. So any feature that you may need but your Magento doesn't have built-in, there's a high chance you can find an extension for the solution. 
Features:
Powerful platform with plenty of useful features
Optimized for mobile
Support global selling
Integrated checkout, payment & shipping
Catalog management
Extended functionality 
Instant purchase
B2B functionality (Commerce edition)
Advanced marketing tools (Commerce edition)
Page Builder (Commerce edition)
Pricing plans:
Open Source: free
Commerce: from $22,000/year
Pros:
Fast loading
User-friendly dashboard
High level of customization
Built for scalability
Security patches
Wide range of extensions
Large community of 360,000 forum members
Cons:
Expensive plans
Requires technical knowledge
Requires web hosting with Open Source edition
Limited support for Open Source edition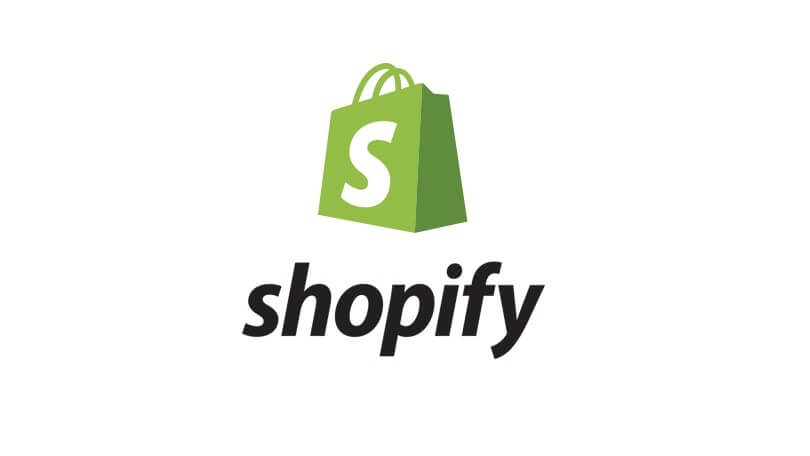 This is one of the leading eCommerce platforms and is very popular with online businesses from all over the world. Shopify is now home to more than 2,2 million websites. Online stores prefer Shopify for its affordable pricing, ease of use and various useful features, even a beginner can quickly learn to manage their business with Shopify. Thus it's extremely popular with start-ups and small businesses. This is not to say it ain't a choice for big brands. The platform can cater very well to the needs of large operations like Hasbro, BBC, Red Bull, Heinz, etc.
Features:
Easy to customize storefront
Built-in mobile commerce shopping cart
Generated sitemap.xml
Inventory management
Manage your store on the go
Social media integration 
Pricing plans:
Basic Shopify: $29/month
Shopify: $79/month 
Advanced Shopify: $299/month
Shopify Plus: $2000/month
Pros:
Easy to learn and use
Affordable plans
Useful features covering from inventory management to marketing and analytics.
24/7 support
Cons:
Charge fees when you use third-party payment gateways
Themes are only partially customizable
Doesn't have a function for multi-store management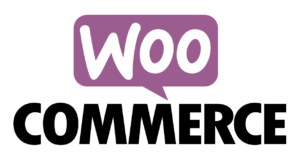 WooCommerce supports turning a WordPress blog into an eCommerce store. It is the most popular CMS platform today and has approx 28% of the market share of eCommerce sites. 
The platform is also user-friendly and easy to set up. For those who already work with WordPress, it only takes them a short time to be familiar with the way WooCommerce operates. A great advantage of the platform is the immense selection of extensions and themes, plus most of them are free. These third-party extensions can be integrated into your WooCommerce store to enhance the site's performance effortlessly with a single click.
Besides, since WordPress is the world's most popular blogging platform, you can reach out to the massive user community. They are enthusiastic to help solve your problem.
Features:
Easy and quick setup
User-friendly interface
High level of customization
SEO-friendly
Cross-channel selling
Large number of extensions and plug-ins
Accept majority of payment methods
Pricing: Free to download & install
Pros:
Free to integrate with WordPress site
Useful core features
Requires short learning time and simple to use
Plenty of free integrations
SEO-friendly
Full control of website content
Secure payments
Cons:
Requires knowledge of both WordPress and WooCommerce
Users need to pay for hosting and domain separately 
Users can only create one storefront with one account
May be more vulnerable due to the reliance on third-party plugins

BigCommerce is another popular SaaS platform for eCommerce enterprises, just like Shopify. The platform has multiple built-in features and customization options to cater to the needs of businesses of all sizes. Well-known brands such as Toyota, SkullCandy, Clark, Ben & Jerry's, Hush Puppies, … and more are BigCommerce's customers. 
Besides, users can take advantage of advanced SEO integration to improve their marketing efforts. The platform also enables businesses to connect it to other CMS solutions while still leveraging the BigCommerce shopping cart in the backend.
Features:
Mobile optimization
Improve site speed with Google Cloud Platform infrastructure, Google AMP and Akamai Image Manager.
Headless commerce in React.js/Vue.js
Sell on multi-channels
Multi-storefronts 
B2B functionality
Sell in multi-languages and multi-currencies
Pricing:
Standard: $29/month
Plus: $79,95/month
Pro: $299,95/month
Enterprise: Request for price
Pros:
Easy to use
Fast site loading
Include web hosting 
Advanced tools for SEO
Built-in blog
Level 1 PCI compliant
Support a wide range of payment gateways
24/7 support
Cons:
Limited annual online sales
Can't be customized freely for speed optimization
Built-in blog doesn't facilitate RSS feeds
Fewer extensions available compared to other platforms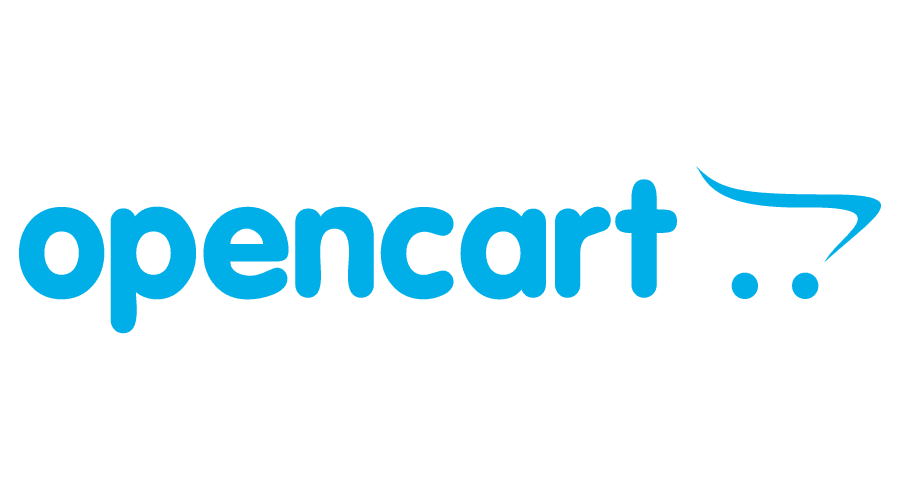 OpenCart is a free open-source eCommerce platform. The platform is feature-packed and is easy to set up and use. It offers a large number of templates for online stores and a thriving marketplace with over 13000 extensions. Even more, the platform comes integrated with 36 payment gateways and 7 most popular methods. For businesses with small budgets, OpenCart is a great choice to start selling online.
Features:
Administration dashboard with an overview of total orders, sales & customers
Responsive on devices
Manage multiple stores with one account
Add multiple product attributes and variables
Create unlimited categories & products
Offer discounts & coupons
Pricing: free 
Pros:
Free to use
Easy and fast to set up
Plenty of functionalities to support business
Options to integrate with multiple payment gateways 
Offer different shipping options
Include Meta Tag Title, meta description and meta keywords for SEO
Cons:
Need to pay for web hosting and domain
Limited SEO customizations
Lack of B2B functionality
Less secure compared to other platforms 

PrestaShop is also an open-source eCommerce platform with extensive backend code customizability. According to PrestaShop, about 300,000 merchants have used their platforms.
Store owners can choose a self-hosted or fully-hosted version, and customize the storefront with ease. The platform has all the essentials for online stores, but of course, you can enhance your website performance with additional plug-ins and themes.
Features:
Create products and add variants quickly
Inventory management
Customize with ease: payment, shipping methods, display of products
Configure one-page checkout
Promote specific products & product recommendations
Overview of main data and forecasts
Pricing: Free 
Pros:
Easy to install and configure
A lot of space for customization
Users can work with the platform without programming skills
Support secure payment gateways 
Provide numerous ready-made themes
Cons:
Limited scalability -> suitable for small and mid-sized businesses
Charge for support service
Addons are a bit pricey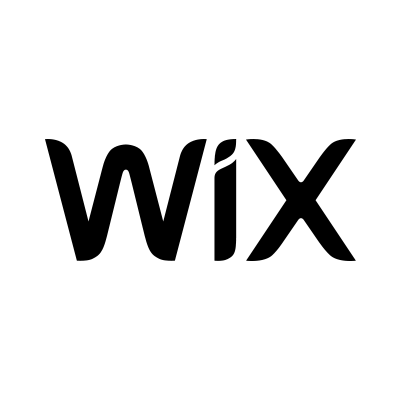 Wix is a relatively new eCommerce platform that is successfully used by online stores around the world. By its nature, Wix is rather a solution for constructing websites which allows users to create digital stores using an inbuilt set of tools. 
Users without coding knowledge can effortlessly configure their site with the drag-and-drop functionality. Wix provides a variety of beautiful templates that you can choose from and customize to match the look and feel of your site.
Features:
Design with Wix ADI 
Sell on multi-channels
Mobile-optimized 
Set up Facebook and Instagram ad paid campaigns from Wix dashboard
Manage on-the-go with Wix Owner app
Catalog and inventory management
Built-in SEO tools
Pricing:
Business basic: $17/month
Business unlimited: $25/month
Business VIP: $35/month
Pros:
Can be used without coding knowledge
Mobile optimized
Free domain for 1 year
Beautiful templates
Fast and logical configuration and onboarding process
Affordable pricing
Cons:
The starter pack has many ads
Template for store can't be changed once chosen
To sum up
We've listed out the top CMS platforms, which are used by thousands of businesses. Each platform has its own advantages and disadvantages, so we wouldn't give an indication of which one is the best. What is important is that you do your research to conclude which CMS will be able to help you set a firm start and expand your business in the future.
---