Running an online business is never an easy task, and there are many decisions you have to make as a business owner. One of the very first questions you need to answer before getting started on a new business is which eCommerce business model is the most suitable for your business idea, capabilities, and resources. Choosing the best business model type might be harder than you thought, and selecting the one that works best for you might comprise many factors.
In this article, we will look at all business model types that are thriving in the eCommerce industry and how you can decide your own business model that leverages your online business afterward.
What is an eCommerce business model?
eCommerce business model is a core framework or strategy of a company to operate profitably and provide value for customers. An eCommerce business model will help identify what product or service your company offer, its target market, and any anticipated expenses. You can understand that a business model is a company's high-level plan for making profits in a specific marketplace.
There are four main types of eCommerce business models that both traditional and eCommerce businesses often follow, which are Business-to-consumer (B2C), Business-to-business (B2B), Consumer-to-business (C2B), and Consumer-to-consumer (C2C).
eCommerce business model types with successful examples
B2C – Business-to-consumer
The business-to-consumer type is the most wide-known form of business model that most of us are familiar with. B2C model refers to the direct online commerce activity between a business, such as a manufacturer, wholesaler, or retailer, and an individual consumer. B2C eCommerce is quite straightforward, as a business will sell its product or service directly to end-users. For example, when you order a phone from a retailer store, an online B2C transaction happens.
B2C tends to be a traditional business model in which customers will go to brick-and-mortar stores and make purchases. However, the rapid expansion of online businesses in the past few years has become an industry disruptor that advances the way B2C type performs. Therefore, many traditional in-person stores have established their online presence to stay competitive.
B2C eCommerce successful examples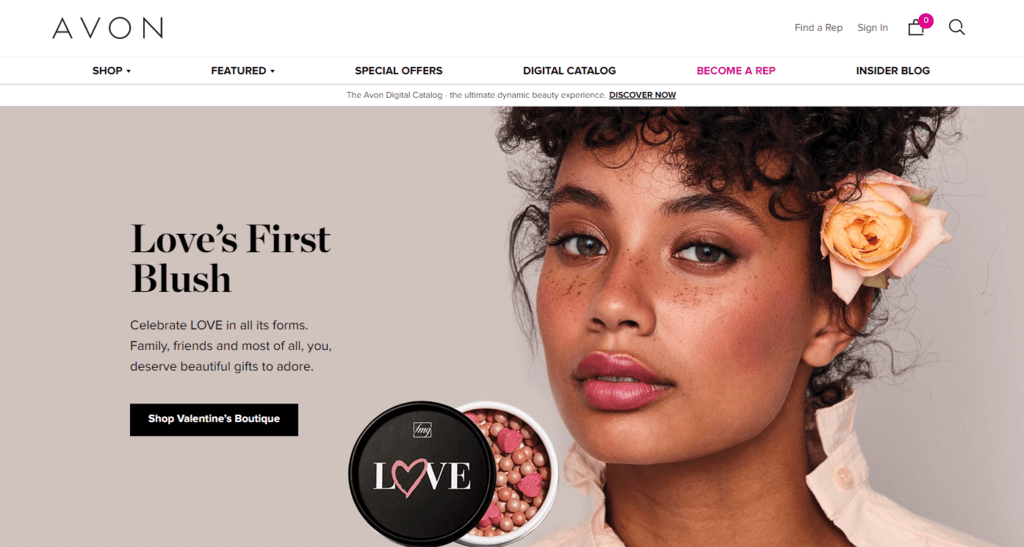 Avon is a London-based company selling cosmetics, skincare, and fragrance products worldwide. Their B2C eCommerce site that offers various products and items has become a major source of sales with online consumers from many different countries.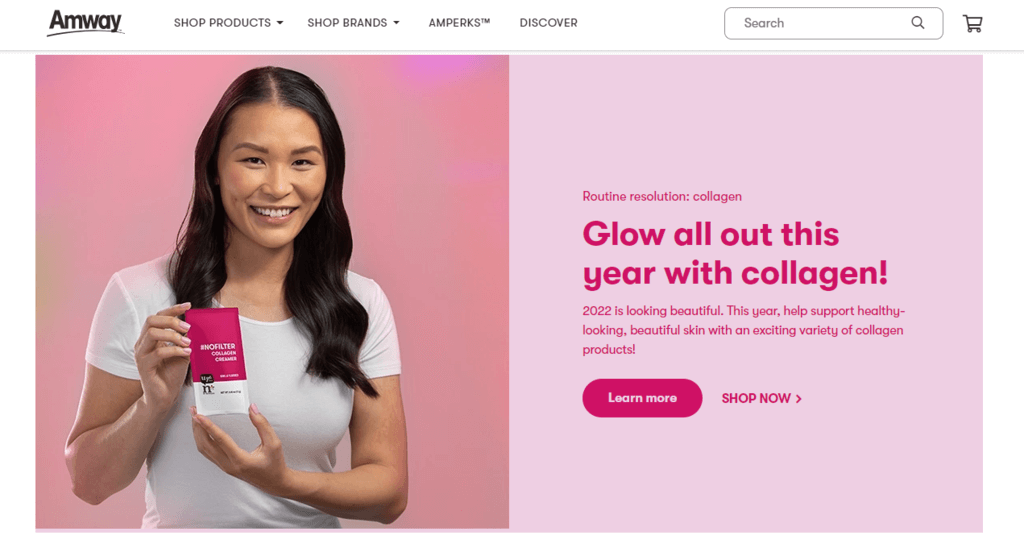 Amway is one of the world's largest B2C companies that manufacture and distribute nutrition and personal care products. With a wide range of products that can satisfy consumers' needs and an easy-to-use online presence, they have won the heart of millions of customers around the world. At this moment, Amway has run their business in around 100 countries internationally.
B2B – Business-to-business
The business-to-business model refers to commerce activity between two businesses. In the B2B sales model, a business will sell products or services directly to another business. This business model differs greatly from the B2C model where businesses sell directly to customers. eCommerce B2B can be considered the fastest-growing sales models thanks to advanced technology movements.
Normally, B2B sellers will work directly with:
Wholesale suppliers/vendors
Resellers
Large retailers
Organizations
If you haven't clearly known the difference between wholesalers, resellers, and vendors, please have a look at this article.
There are 3 main B2B eCommerce types:
Supplier-oriented: In this model type, there are many buyers and a few suppliers. They will connect together through an online sales portal, which is often monitored by suppliers. This model is the one that we are most familiar with.
Buyer-oriented: In contrary with supplier-oriented, in buyer-oriented type, there are many buyers and a few sellers. Therefore, buyers often have their own marketplace, and they will invite B2B sellers to show products and select the most suitable suppliers.
Intermediary-oriented: In intermediary-oriented, buyers and sellers are often matched thanks to a third-party – which is normally a large marketplace, such as Amazon Business, or AliExpress.
B2B eCommerce successful examples

Flexfire sells high-quality Linear LED Lighting for both regular consumers (B2C) and businesses (B2B), but 80% of their profits come from the B2B eCommerce sales model. In order to stay competitive in the market, they have built up a comprehensive collection of educational content related to LED strip lights. The influx of organic traffic is the main source of traffic to their site.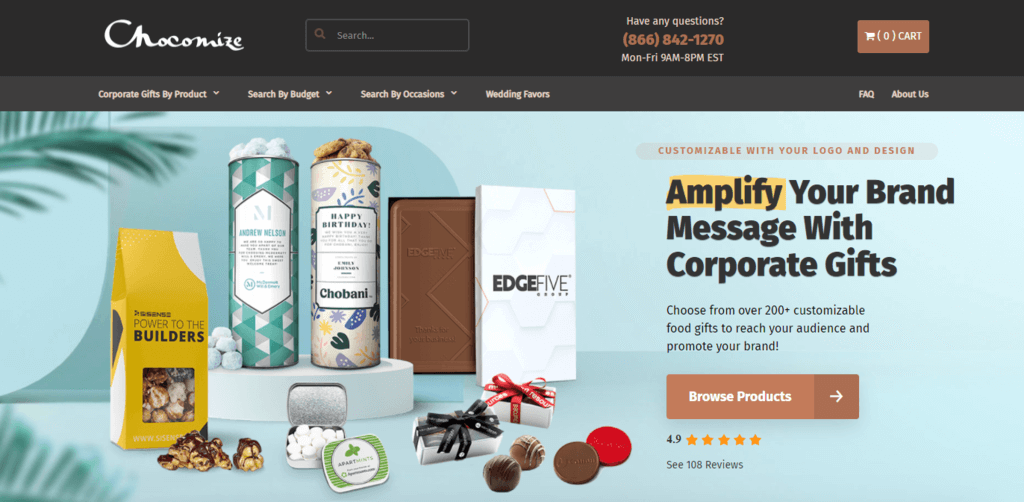 Chocomize is a US-based company that sells corporate gifts, especially customized chocolate bars for businesses and organizations who are looking for the ideal gifts for their customers or employers. Their website offers various B2B features that make ordering large quantities of gifts less complicated. For example, their navigation elements are really helpful for B2B buyers when it comes to choosing the perfect gifts by including "search by budget" and "search by occasions" features on the menu bar.
=>> Check out: 10 Best Ecommerce Platforms for B2B Businesses
C2B – Consumer-to-business
In the C2B business model, a consumer sells their product or service to a business or organization. You can think of affiliate marketing or freelancers selling their works as some typical examples of this eCommerce business model. C2B sales models are growing in popularity thanks to the domination of social media platforms such as Tiktok and Instagram. eCommerce C2B business often happens on a platform that connects consumers with businesses or organizations.
An example of platform for C2B eCommerce business:
Google AdSense is an advertising program by Google to help creators earn money from their content online. AdSense works by matching content with suitable ads that promote products or services for advertisers, who are businesses or organizations on the Google AdSense networks. By signing up for AdSense, you can become an influencer for a business, as long as your website and content match their ads target and requirements. This is one of the most popular advertising programs that help encourage C2B business in the age of digital marketing.
C2C – Consumer-to-consumer
When a consumer sells products or services to another consumer, a consumer-to-consumer business happens. The consumer-to-consumer business model often involves online marketplaces where consumers exchange goods and they will make profits by charging transaction or listing fees. Some typical examples of C2C marketplaces that we can mention here are eBay, Facebook Marketplace, and Craigslist.
Read more: Best eBay Alternatives for You to Consider
Best delivery frameworks for eCommerce business
Delivery framework or delivery method is the way you deliver your product or service, which represents your business value, to customers. There are many available frameworks, but not all can be applicable for your product type. Once you select your eCommerce business model, it's also essential that you decide the most suitable delivery framework(s) for your online business.
1. Dropshipping
Dropshipping has become the fastest-growing delivery method in the eCommerce business as it is the least expensive option to start a new online business. Dropshipping is a fulfillment method that allows your business to operate without storing products or maintaining inventory at all. Your job is to market and sell products to customers, then a third-party supplier will take care of packing and shipping items to consumers.
Pros:
No inventory on-hand: The biggest advantage of drop shipping model is that you use your vendor or supplier's inventory. Therefore, you don't need to worry about inventory management at all. You only purchase when you sell an item.
Various product options: You can access and sell a wide range of dropship products, and dropship manufacturers and wholesalers often store a large inventory, so you don't need to worry about stocks at all.
Low overhead costs: As you don't have to store any inventory and only make purchases when customers order your items, you can minimize your overhead costs as much as possible.
Cons:
Fierce competition: Since dropship is simple to start, you will have to compete with many other businesses that sell similar products.
Low margins: You should expect low margins with dropship business. Low margins make it difficult for you to spend money on paid ads and other marketing activities. You might have to sell a high volume of orders to make a decent profit.
Untruthful suppliers: Suppliers and vendors are the ones who ship products to customers, but if any problems occur, customers will come to find you to solve them. Untruthful suppliers can lead to many unwanted issues that you have to deal with.
=>> Read more: What Is "Magento Dropshipping" and How to Set It Up?
Dropshipping successful examples: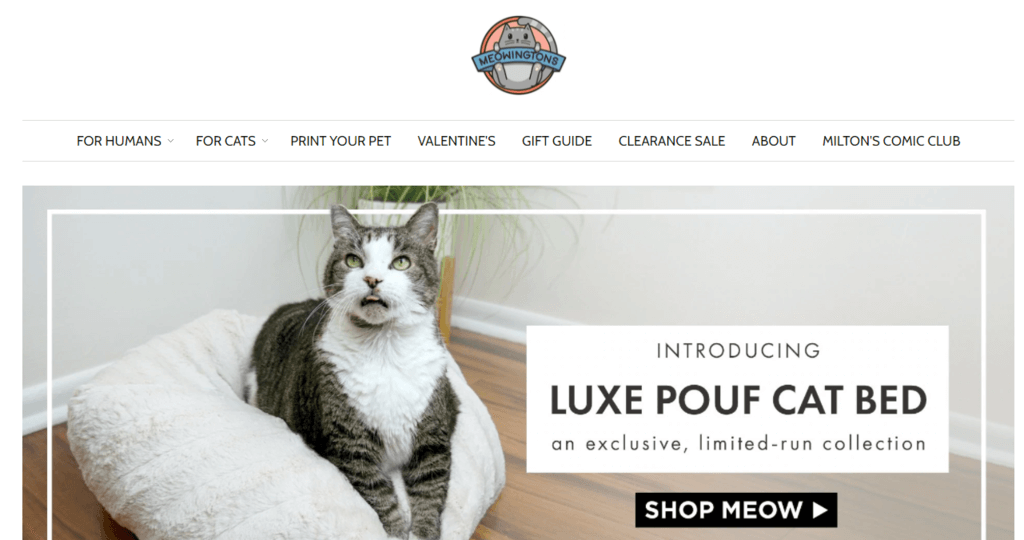 Meowingtons specializes in everything related to cats and they attract thousands of cat-aholics per day. Their products are sourced directly from AliExpress, and they promise to ship your orders within 24h. Starting as a small dropship business with only a few listings, Meowingtons has built up their cat-centric brand by diversifying cat product lists, managing social media channels, and presenting an adorable cat logo.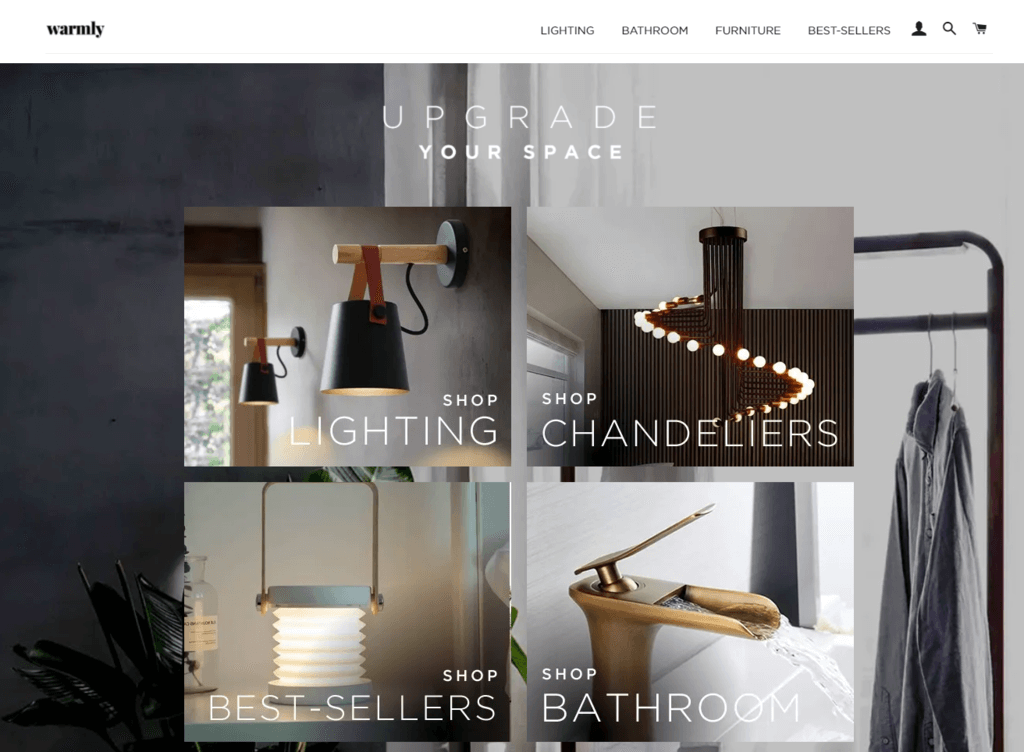 Warmly is one of the most successful niche dropshipping brands that sells furniture and home accessories. Warmly has grown exponentially in the last 2 years thanks to a flux of traffic from Pinterest – a less popular social media site that not many eCommerce stores often think of. They have successfully utilized Pinterest's visual search engine to advertise their products.
2. Direct to consumer (DTC)
Direct to consumer framework means manufacturers will sell products directly to end consumers, without wholesalers or retailers involved. This method has become more popular in the age of online shopping thanks to the straightforward product distribution process, especially for brands that long rely on wholesalers and retailers.
Pros:
Build a direct relationship with customers: When you cut down the middleman, you are the one working directly with customers.
Gain customer insights: Selling directly to customers means you can gather customers' feedback and get comprehensive data and analytics on how they are interacting with your brands, or how you can improve your products in the future.
More control over customer experience: Mapping a customer journey is now easier as you have on your hands all data and analytics, so you can provide a more personalized customer experience at your business.
Cons:
More resources on managing business operations: Removing the retailers and wholesalers might give you more freedom on how you interact with your customers, but you are also the only one in charge of the whole business operations and customer relationships.
DTC successful examples: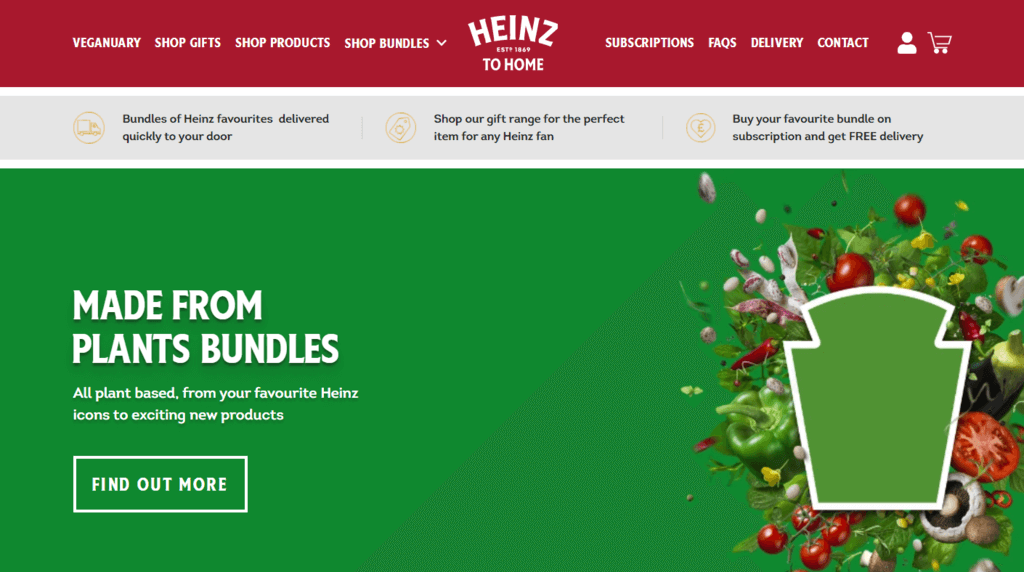 Traditionally a manufacturer that only distributes items to wholesalers and grocery stores, Kraft Heinz was encouraged to launch their own direct-to-consumer online presence: Heinz to Home when the Covid-19 forced stores to shut. By offering a DTC channel, Heinz has successfully bridged the gap between them and consumers.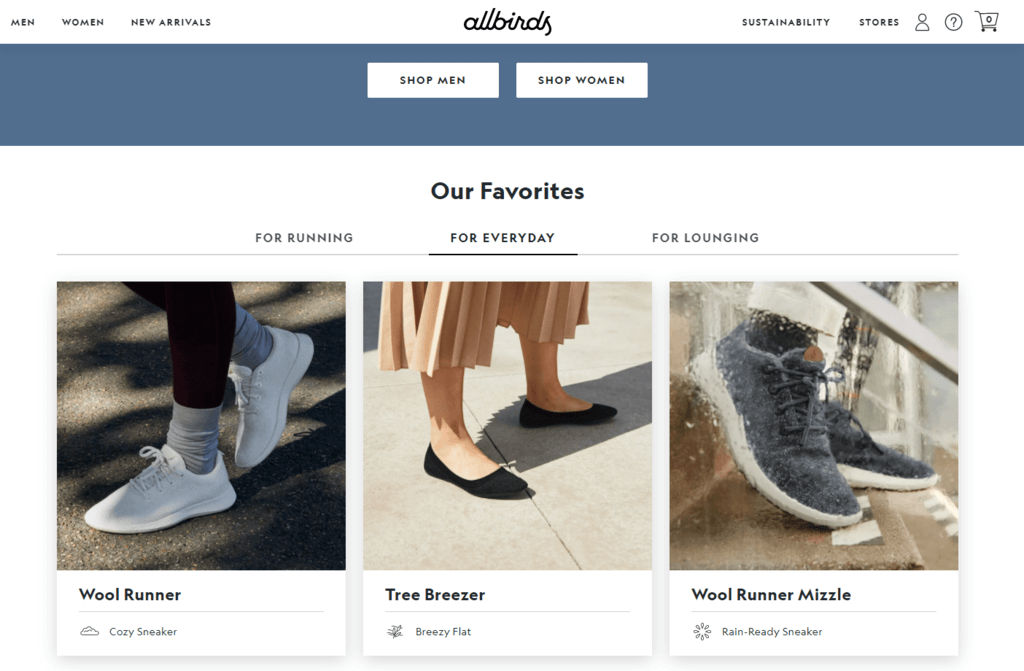 Allbirds is a clothing manufacturer and DTC brand that focuses on environmentally-friendly footwear and clothes. By bypassing third-party retailers, wholesalers, or any middleman, Allbirds has taken their brand online all by themselves. Their global retail presence contains 22 stores and is still expanding.
3. Subscription service
With subscription service, customers will sign up to receive your product or service and pay a recurring fee, usually monthly or yearly. A subscription method works based on the ongoing relationship between your business and customers. The longer customers pay to use your product or service, the more valuable your business becomes.
Subscription service has worked for many products such as foods and cosmetics and services such as education or entertainment. If your business offers a product or service that customers need to reuse or replace frequently, this model might work for you.
Pros:
Long-lasting relationships with customers: Customers who use your subscription product or service are more likely to become loyal customers. Once you gain trust from them, they can promote your business to their acquaintance circle as well.
Predictable revenue: Your monthly revenue can be predicted on a monthly basis. This can help you monitor cash flow, reinvest the money, and plan inventory for next month better.
Cross-selling and upselling opportunities: Once customers believe in your brand, it's much easier to market other products or services that your company is offering.
Cons:
High cancellation rate: Even when you have customers signed up for your subscription service, they can easily unsubscribe next month if your product doesn't come up to their expectations.
Constantly updated products: Customers lose their interest easily, and if you are unable to update your service, they might get bored and look for other subscription providers.
Subscription service successful examples: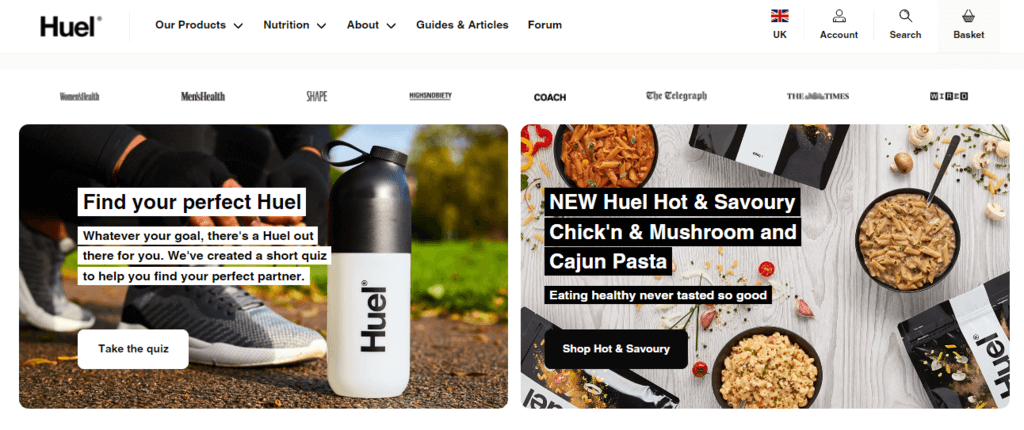 Huel started as a nutritionally complete food company that offered one "perfectly balanced and nutritionally complete meal" at a time. Soon after they figured out consumers loved their products, they began offering subscription services to help customers enjoy quality products on a weekly basis without worrying about forgetting to order new Huel.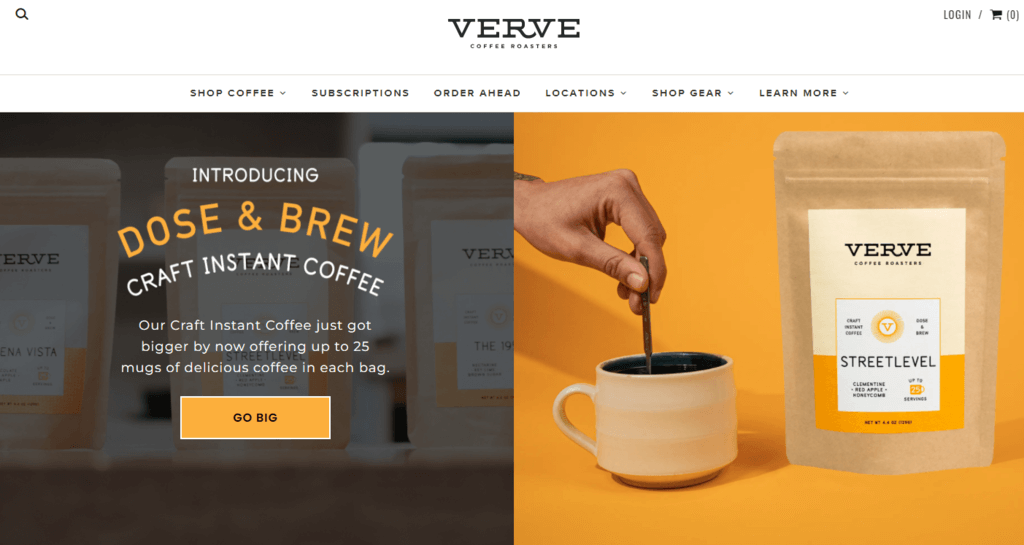 Verve Coffee Roasters delivers hand-roasted Colombian coffee to your door on a recurring basis, such as every week, every other week, or every four weeks. What makes Verve Coffee Roasters so successful with their subscription service is how they make the sign-up process more fun and visually stimulating with beautiful illustrations all the way to the checkout screen.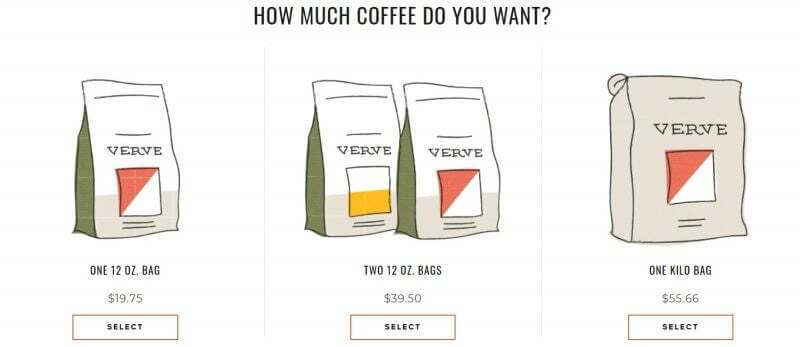 4. Wholesaling
If you are working as a wholesaler, you will purchase inventory from the manufacturer or supplier in bulk and then sell it to your customers at a discount. Traditionally, the wholesaling model works only for B2B business model, but now consumers in B2C context can also buy directly from a wholesaler. That means the wholesaling model allows you to sell your products to both retailers and end consumers.
Pros:
High order volume: If you are a wholesaler in the B2B market, normally you don't have to worry about the order volume as retailers will purchase in bulk.
Less marketing efforts: If you are selling products from established brands, chances are you don't have to promote much about your business as customers will focus more on what you are selling.
Cons:
Inventory management: You will have to stock a certain number of items in your storage and manage inventory yourself.
High overhead costs: Each manufacturer will set a different rule on the minimum order quantity of each product. You have to prepare enough capital to purchase and store a lot of inventory at a given time.
Wholesaling successful examples:
Endy Sleep is a Canadian brand that sells high-quality mattresses. They aim at making shopping for sleep an easy and simple journey for B2C and D2C customers. They allow B2C & D2C customers to try on mattresses for a 100-day period before deciding to make a purchase. Their online store is very responsive and functional with a smooth order and checkout process.

Berlin Packaging opened in 1938 and now has become one of the largest modern glass and plastic container stores. They fulfill B2B orders for many businesses around the world, with more than 200 different vendors and dropshipping stores. Therefore, they had to make an all-out effort to create a smooth shipping experience on their online presence.
5. White labeling
White labeling allows you to choose a product that is already manufactured and sold by another business. You can rebrand by designing a label with your company name and then sell the product under your brand name. There are many businesses that offer white labeling, but they will set a minimum product quantity, so you need to consider the demand carefully before you make a white labeling order. This framework requires you to have good insights into the market that you are selling, and normally you have to dedicate full time to your business. Beauty, clothes, and wellness are top industries that white labeling is taking place.
Pros:
Skip long product development: You can skip all the product development phases and bring a product to market under your brand name in a short period of time.
Minimize initial investment: There is no need to invest in manufacturing equipment and develop prototypes since the manufacturer will take care of it for you.
Jump on the latest trends: If you identify an emerging trend or business niches, you can quickly start selling any products under your brand name.
Cons:
Competitive market: Similar to dropshipping, the market will be quite competitive as there are many businesses that sell the same products as you do.
Poor quality products: Not every manufacturer provides quality products. Selling low-quality items can break your brand reputation.
White labeling successful examples: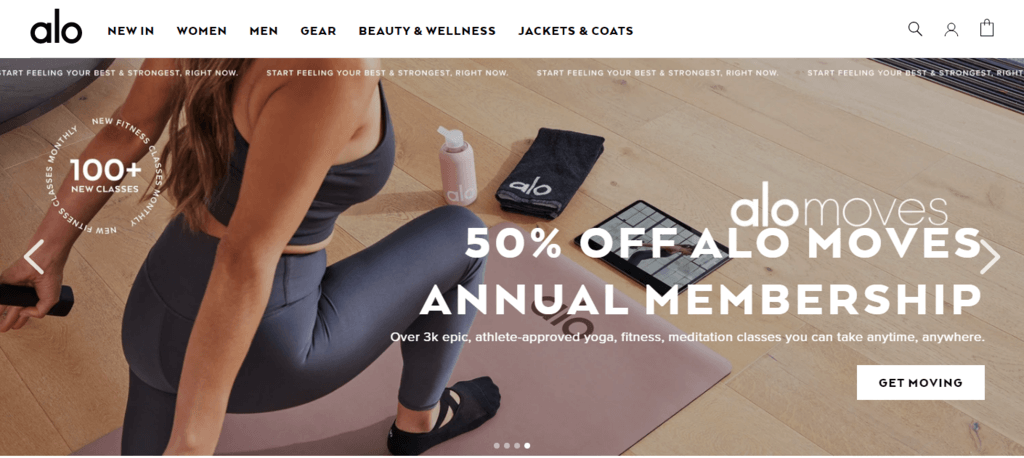 Alo Yoga offers yoga outfits and all accessories for yoga and working out. By selling branded yoga mats, Alo Yoga is able to raise its pricing and gain multiple revenues compared to a dropship brand that offers no-brand yoga mats from Alibaba, for example.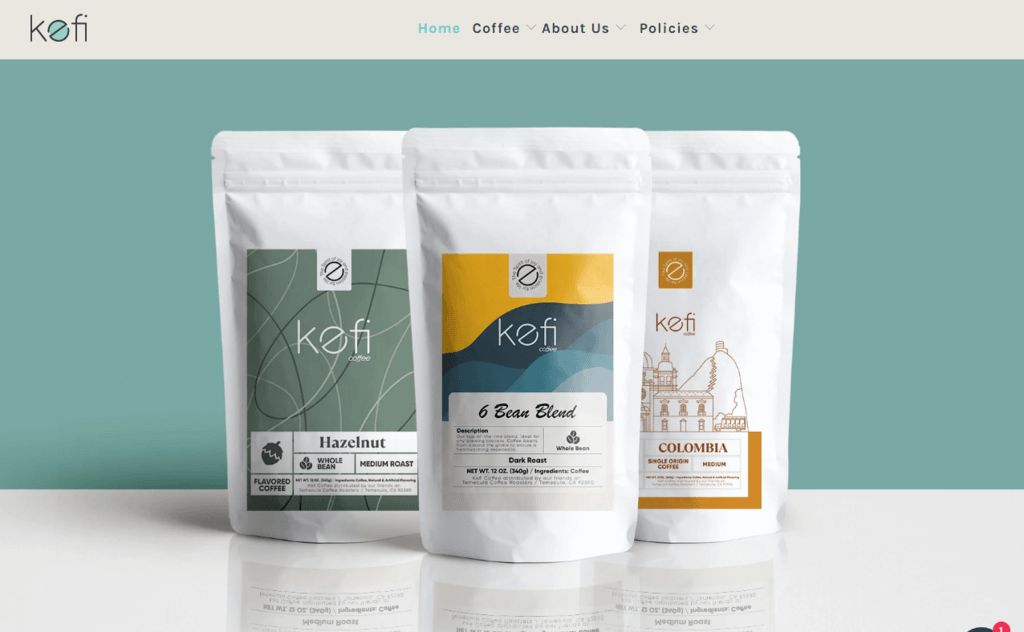 Kefi Cup is a Shopify-based brand that sells coffee bags for a quick but still delicious cup of coffee. Making use of Dripshipper – a Shopify app that provides white label and dropship coffee bags, Kefi Cup has succeeded in turning white labeling coffee to their own with a story behind it on their About Page.
Which model works best for your online business?
To determine which eCommerce model you should adopt, it's essential that you understand your own business and the market you are targeting. Once you are done working with your eCommerce business canvas, you already have in mind the core values and key elements that make up your business. Based on this, you can answer for yourself some questions that help you decide on the final decision:
What are you going to sell?
Your business model depends largely on the product you are going to sell. For each product, there will be different business models that make it thrive better. Make sure you are choosing a model that best fits your product manufacturing and distribution process.
Spend time analyzing your customers and crafting their persona. Look deeper into their pain points and expectations, so you can think of the best method to deliver your business value to them.
There are many businesses that sell the same products or services as you, and they even existed long before you think of starting your own online store. So in what way can your business stand out from the others? If choosing the same eCommerce business model can't make a difference, maybe you should think about adopting another method.
Start your eCommerce business with SimiCart
Selecting your eCommerce business model is an important decision you have to make as a business owner, but the key to a successful business lies in the ability to learn from your mistakes and from other competitors as well as adapt as your business grows. If you are thinking of starting your own eCommerce business but don't know where or how to start, don't hesitate to contact SimiCart. We have more than 10 years of experience in building websites for eCommerce merchants, and we promise to assist you on the road to business success.