Offered as a free tool, Google Analytics is the biggest name when it comes to web analytics. The analytics tool by Google is the all-time most popular platform out there in the digital world – with a massive adoption of more than 10 million users. While having access to a huge amount of data, some users may find the tool rather hard to use. Like any other fast-growing platforms in the technology industry, Google Analytics is in constant evolution. Numerous changes and updates on the platform force its users to continuously keep up and re-learn how to make it work. With a steep learning curve, this can be a time-consuming and frustrating task for those without proper training or hands-on experience. Luckily, there are several Google Analytics alternatives available for you to get away with. In this post, we have put together 10 top-rated solutions among them so you can save time in finding your best fit. To be qualified as a Googe Analytics alternative, all listed platforms have embraced all following capabilities:
Measure web traffic including visits, sessions, unique visitors, user entry and exit pages, and behavioral funnels
Track any tagged digital event or conversion
Report on traffic over time and in real time
Segment traffic based on demographics, device, acquisition medium, geography, and cohort
The digital analytics tool by Adobe goes beyond vanity metrics to give businesses a holistic view of various customer segments to really drive the bottom line. Adobe Analytics provide real-time data to unlock business direction based on accurate customer intelligence, trends and behaviors. Due to its advancement in technology, Adobe Analytics is named a leader in web analytics by Forester in The Forrester Wave™: Web Analytics, Q4 2017.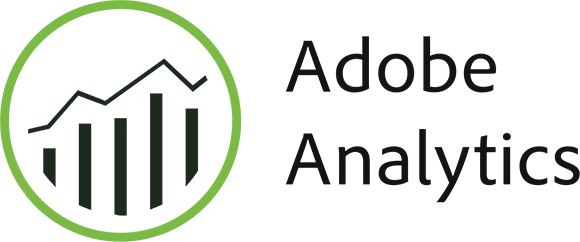 Features
The platform uses machine learning, artificial intelligence, and other modern data analysis to deliver faster and more accurate customer insights:
Ad hoc analysis: The Analysis Workspace offers a robust, flexible canvas for building custom analysis projects. Users can drag and drop any number of data tables, visualizations, and components (channels, dimensions, metrics, segments, and time granularities) to a project.
Flow analysis: Show where visitors left or continued through a predefined sequence of pages. Its visualizations allow users to compare segments, rearrange funnel steps, mix and match values, and more.
Advanced segmentation: Users can discover the most statistically significant differences among an unlimited number of segments through an automated analysis of every metric and dimension. Automatically uncover key characteristics of the segments that are driving results.
Pricing
The platform uses a custom pricing scheme that can average from $30,000 to $100,000 per year.
Heap is a web analytics platform to capture every user interaction on the website through page views, comments, link clicks, and other user actions. The tool allows you to track events and set up funnels to understand user flow and drop-off. It also provides visualization tools to track trends over time. The tool is easy to use and deploy, even for users with no technical knowledge.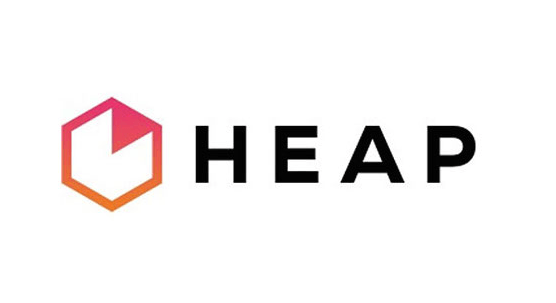 Features
Funnels: Increase conversion by comparing funnels across different user segments, device types, or attribution channels. Measure the effectiveness of your A/B tests – automatically capture experimentation variation data, device type, ad campaigns, and more
Dynamic cohorting: The tool allows you to create segments of users by filtering for real time behavior and historical actions. You can combine user activity with user attributes like vertical, contract value, first touch attribution, and more to create complex personas in your analysis.
Advanced attribution: Heap captures every touch to help you find the channels with the highest return: Tie in touch points like opening email, reading blog posts, or watching videos. Change behaviors, channels, and conversion events on the fly – without developers
Pricing
Heap employs a custom pricing scheme. You can start with their free plan or subscribe to the premium plan at $500+ per month.
Statcounter is the real-time analytics to help you track, analyse and understand your visitors, grow your traffic and make informed decisions. The platform is super simple to use and mostly ideal for sites with small amounts of traffic. The platform allows you to get your stats on the go with apps for iOS, Android and Windows, including most features of the desktop application.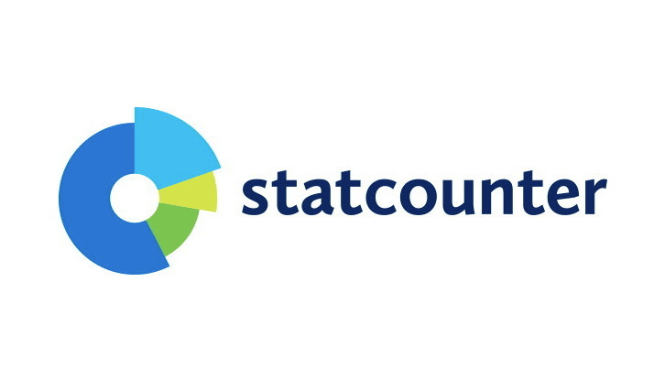 Features
Summary stats show you at a glance how many page views, sessions, visitors and new visitors your site has received. View summary stats per day, week, month, quarter or year or for a specific date range or period.
Detailed Stats give you deeper analysis of your visitor activity with features like Recent Visitor Activity, Visitor Labels, Live Visitor Map, Bounce Rate and much more.
Growth Plan converts the data collected from your web traffic into actionable insights that help you increase your revenue. The cutting-edge predictive analytics show how your site will perform over time. Industry rankings let you see how your site stacks up against your competitors for traffic, social media, mobile traffic and user experience.
Pricing
The platforms offers both free and paid plans. The subscription plan starts from $5+ a month, depending on the number of monthly visitors to your site.
Chartbeat is the content analytics platform that centralizes data from your distributed audience and uncovers and visualizes real-time insights around reader engagement. The platform focused on analyzing how audiences interact with a company's published content. Users can understand and evaluate the impact of their content across various channels, platforms, and devices.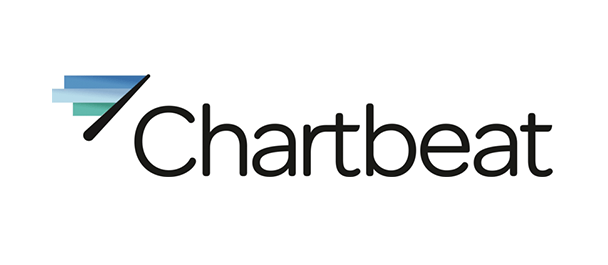 Features
Inform your editorial strategy and energize your business with:
Dashboards: Real-time dashboard helps understand how your audience is connecting with your content in the moment – across platforms, channels, and devices. Historical dashboard enables intuitively assess content performance, KPIs, and valuable trends over the long term. Video Dashboard uncovers how video content captures viewer attention.
Optimization tools: Heads up display to identify top-performing articles, trending stories and how far visitors are scrolling down the page so you can adapt the user experience accordingly. Run headline tests that optimize for reader engagement after the click.
Reports: Use advanced queries to customize the in-depth report you need. Get auto-generated insights in each report delivered to your inbox everyday.
Pricing
Chartbeat's custom pricing starts at $7000 per year
Kissmetrics is an advanced business intelligence platform that segments a business' customers using behavioral analytics. It enables users to come up with real-time and actionable insights to better engage with their customers. Its customer engagement automation aims to help companies get, keep and grow more customers. This solution includes behavioral analytics, segmentation and email campaign automation all in one place.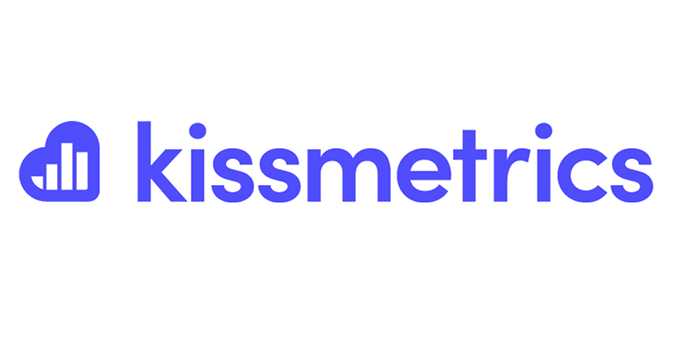 Features
Segment: Easily define and track your key customer segments based on behavior and understand their growth over time. Instantly get curated data and reports about your key segments to launch new initiatives on time and achieve your goals.
Analyze: See the entire journey across devices to understand customer behaviors. Ready-to-go reports with all the analytics and insights you need to access at anytime, without sampling or history limits.
Automate: Target the right customer segments with behavior-based, precise emails that keep customers engaged. Measure campaign impact beyond opens and clicks to truly understand what drive sales.
Pricing
Kissmetrics offers 3 subscription plans ranging from $500 to $850+ per month. For annual subscription users can get as much as 20% off on monthly fees.

Woopra is a real-time customer analytics service that provides solutions for marketing, product, sales, and service team. It tracks users across devices and digital touch points and provide a comprehensive behavioral profile for each user. With user data and custom reports, businesses can gain a deep understanding of user behavior, measure campaign effectiveness, and optimize the entire customer lifecycle.

Features
Track, analyze and optimize every customer touch point with Woopra's reports:
Journey: Combine any set of actions or attributes to visualize how users move through your website, marketing campaigns and product. Uncover each customer's unique story and quickly respond to behavior, driving engagement and increasing retention company-wide.
Trend: Discover how key metrics change over time and the attributes that drive performance with Trends Reports. Measure product usage by feature, subscription changes by location, campaign performance by source and much more.
Retention: Measure how long users continue to take any action or use any product feature. Know if customers continue using your app after signup or come back to make another purchase. Easily uncover at-risk users and discover engaged heroes.
Pricing
The platform has two subscription options — Small Business and Enterprise Edition. Small Business prices range from $0 to $599.95+ per month depending on the number of actions. The Enterprise Edition has custom pricing depending on your business needs.
Mixpanel is a data analytics platform for businesses to evaluate the quality of engagement and interactions on their web and mobile channels. Featured in Forbes Cloud 100 and Forrester's Digital Intelligence Wave, Mixpanel provides the insights teams need to understand their customers and make smarter decisions.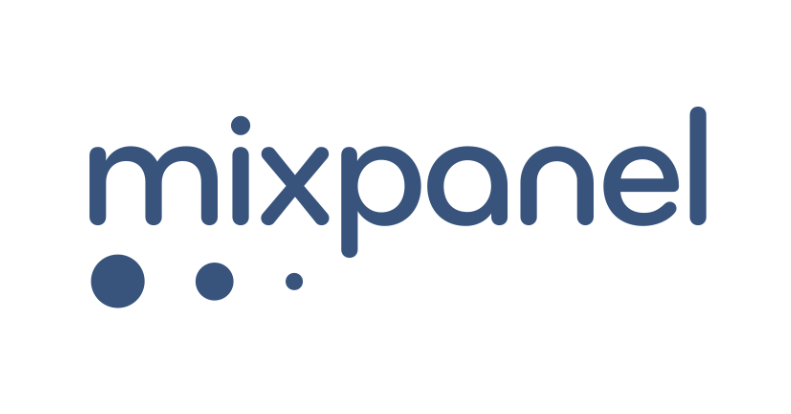 Features
Engagement: Easily surface insights on how people are using your products, ask questions about your users and
delivers answers instantly.
Retention: Visualize how often your customers return and engage. Track and measure if the changes you make to your app increase customer retention.
Funnel: Identify where people drop off so you can increase your conversion rates.
People: understand who your users are, see what they do before or after they sign up, re-engage them with messages, and dig deep into customer revenue.
A/B Testing: test your idea and instantly understand the impact.
Messages: Turn more users into active and loyal customers by sending them smart and automatic messages wherever they are.
Pricing
Mixpanel's subscription plans range from $0 to $999+ per year.
Clicky is the in-depth, real-time analytics for your websites. The platform is considered one of the best alternative to Google Analytics due to its user-friendliness and ease of implementation. With high level filtering, it allows for quick and relevant data viewing in real-time, enabling users to instantly extract insights and act on them.

Features
Real-time reports with details: Most reports contain high level of detail on every segment.
Heatmaps: View heatmaps by page, visitor, or segment.
Onsite analysis: See how many visitors are on your site and on the page you're viewing. You can also launch heatmaps from the widget, all without leaving your site.
Uptime monitoring: Receive alerts when your site goes offline so you can react immediately. Your site's uptime is monitored from 7 locations around the world.
Individual visitors and actions: See every individual visitor and page view / event.
And much more: View full Clicky feature list
here
Pricing
Its pricing plans range from $0 to $19.99+ per month. You can get up to 30% off for annual billing with Clicky.
Matomo is an open source analytics platform that enables users to measure web and mobile apps as well as intranet portals. Matomo provides a range of amazing and innovative features, allowing you to get a 360 view of your visitors. These insights are invaluable to help understand behavior, keep track of goals, and increase conversion rates and revenue.

Features
All standard statistics reports: top keywords and search engines, websites, social media websites, top page URLs, page titles, user countries, providers, operating system, browser marketshare, screen resolution, desktop VS mobile, engagement (time on site, pages per visit, repeated visits), top campaigns, custom variables, top entry/exit pages, downloaded files, and many more, classified into four main analytics report categories – Visitors, Actions, Referrers, Goals/Ecommerce (30+ reports).
Pricing
Matomo offers On-premises and Cloud deployment options. You can either choose to install Matomo on your own server at no cost or subscribe to cloud hosted plans ranging from $9 to $49+ per month.
Amplitude is a product analytics service that offers the tools to analyze user behavior, ship the right features that drive business outcomes. Amplitude has been growing at over 30% each quarter and is now being used by over 5,000 companies including Microsoft, PayPal, Booking.com, Twitter,.. And Amplitude makes it easier for product teams to understand their marketing and business intelligence.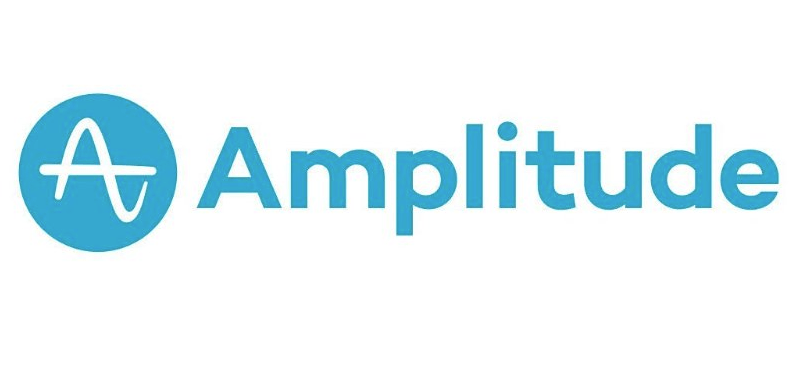 Features
The platform is well-designed to fit your unique analytics need:
Taxonomy: Build product trust with data integrity for the centralized analytics team
Query: Direct data access for custom analytics
Scale: Access billions of user actions for lightning fast insights
Portfolio: Analyze engagement across multiple applications with one single view
Accounts: Accelerate product growth with account level analysis for B2B product insights
Insight: Smart and automatic alerts for fast product monitoring
Pricing
The platform offers both free and paid plans. Its subscription pricing starts from $995/month.