Mobile commerce has witnessed the incredible development for the last few years. Mobile device usage has also increased steadily through traffic and conversion rates. By the end of the previous year, over two billion mobile phone and tablet users will make mobile commerce transactions. Presently, mobile devices account for 40% of all US retail e-commerce sales and is estimated to reach 53.9% by the end of 2021. (Statista, 2018)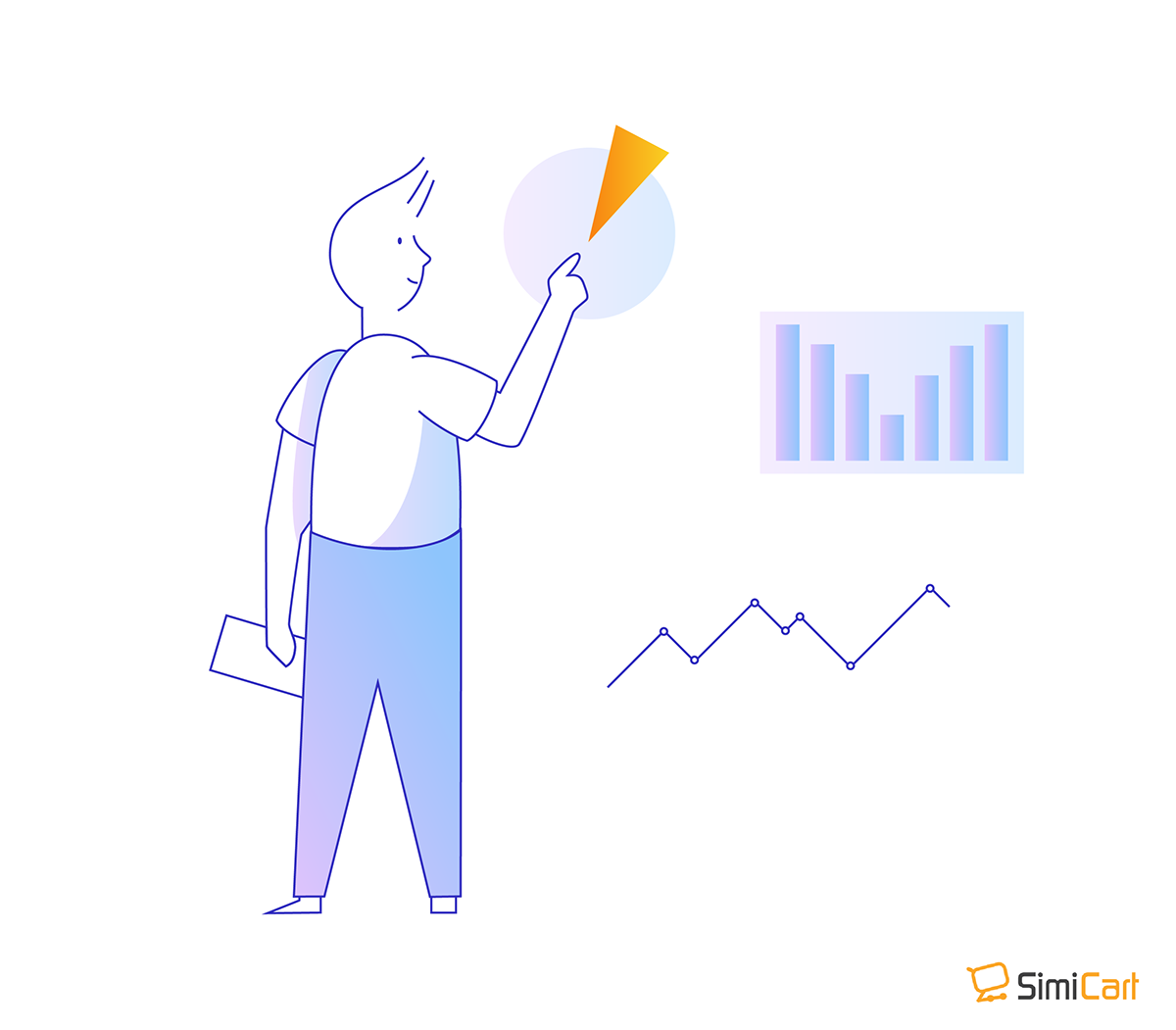 Here are some selected M-commerce statistics confirming that mobile-driven sales are increasingly important:
Statistics of mobile payments
✔ In 2019, over 61 million people in the US will use mobile payments.
Just two years ago, the number of Americans who used mobile payments reached 48.1 million. Last year, that figure increased to 55 million mobile payment users, and in 2019, according to the source, the number of people in the US that use mobile payments should reach 61.6 million. Nowadays, according to numerous sources and m-commerce statistics, 2019 is the year of mobile commerce, which is why we'll go through some predictions about the growth of the mobile commerce market. But before that, let's compare the growth of e-commerce and mobile commerce markets. (ClickZ)
Statistics of M-commerce retail
✔ In 2018, mobile sales accounted for nearly 40% of all retail e-commerce sales in the US.
As eMarketer, the leading research firm forecasts, mobile commerce will account for 53.3% of all retail e-commerce sales in the US by 2021. In 2018, 39.6% of retail commerce was mobile, and that figure should jump to 44.7% in 2019. Next year, eMarketer predicts that mobile commerce will be just one percent below half of US retail e-commerce sales only to surpass them the following year. (eMarketer)
These are the number for the US mobile commerce only. However, if we take a look at global mobile e-commerce statistics, m-commerce has already surpassed e-commerce. Namely, according to eMarketer, in 2016, mobile e-commerce sales accounted for 52.4% of all e-commerce sales. This year, they should climb a new high at $2.32 billion, and account for 67.2% of total e-commerce sales.
✔ 8 in 10 Americans are online shoppers. Half of them use a mobile device for shopping.
A study from the Pew Research Center reveals that 79% of US adult have made an online purchase. What's interesting though is that 51% of Americans have used a mobile device for online shopping. What's even more interesting is that, according to Mobile Marketer, m-commerce sales are expected to surpass e-commerce sales this year. Now let's see if the digital commerce forecast from this source could come true by the end of the year by taking a look at what percentage of e-commerce is mobile right now. (Pew Research Center)
Statistics of app users patterns
✔ 49% of consumers use mobile phones for shopping.
Last year, BrizFeel published a piece on consumers' online shopping behavior and spending habits. In addition to closely observing the current state of the e-retail world, the source also provided us with insights about preferred platforms for shopping. According to BrizFeel, 49% of consumers use mobile phones for shopping online, while a somewhat lower percentage shop via PCs. Tablet users are not all that active when it comes to online shopping, as, according to the source, only 8% of consumers use tablets for online shopping. (BrizFeel)
✔ In 2018, total sessions in shopping apps increased to 18 billion hours.
While researching m-commerce trends and stats, we stumbled upon a fascinating piece of information about mobile shopping. Namely, according to App Annie's State of Mobile 2019 report, the total time mobile users spent in shopping apps was 18 billion hours in 2018. As the source noted, total sessions in shopping apps increased by 45% compared to 2016. (App Annie)
Statistics of mobile search
✔ 60% of Google searches are done via mobile devices. Only 5 years ago, the figure was nearly half of that (34%)
✔ 65% of clicks on paid Google search results come from mobile devices.
✔ 52% of global internet traffic comes from mobile devices
✔ 80% of local searches on mobile devices turn into purchases (SearchEngineland)
Mobile devices are leading the race when it comes to global website traffic with a market share of 49.07% in 2019. Desktop traffic ranks second, accounting for a little under 47% of website traffic, whereas the market share of tablets stands at 3.98%. Now, we put an emphasis on the website traffic coming from mobile devices, and the next few stats will explain why we did so. (Stat Counter)
The latest M-commerce statistics
Global m-commerce is expected to reach $2.3 trillion in 2019
More than 1 billion mobile phone users have made use of their phones for banking worldwide
Mobile accounts for over 40% of e-commerce in terms of number of transactions
67% of the global population owns a mobile phone in 2019
79% of smartphone users have made a purchase online using their mobile device in the last 6 months
US mobile retail revenues are expected to amount to $267.5 billion in 2019
53.9% of all US retail e-commerce will be m-commerce by 2021
The world is developing and new technologies come into life, and this, in turn, increases the competition between market players. Those who fail to catch up the trend will eventually go out of business. With mobile usage overtaking desktop usage, m-commerce is booming. Delivering a fast, consistent user experience across devices – particularly mobile – has never been more crucial than it is now. It's undeniable that catching this trend never becomes too late.
magento mobile app, mobile app builder, magento mobile, magento app, magento mobile shopping app, mobile shopping apps
Related Terms
m-commerce definition, m-commerce advantages, mobile commerce statistics