Siminia
Free Magento 2 PWA Theme
Based on PWA Studio, our open-source PWA theme for Magento 2 is an easy way to transform your store into a headless storefront that is fast, engaging, and mobile-friendly.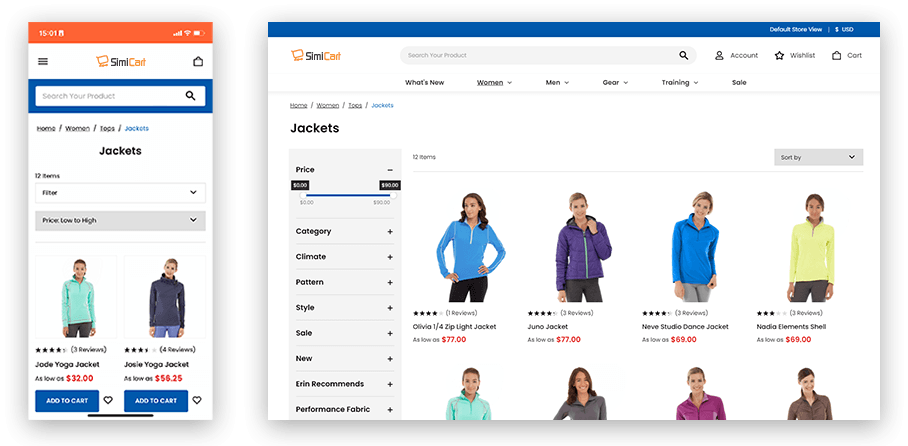 Supported Magento 2 features
Simple
Configurable
Virtual
Product with Custom options
Grouped
Bundled
Downloadable
Combined with our free page builder tool...
...to make your life even easier.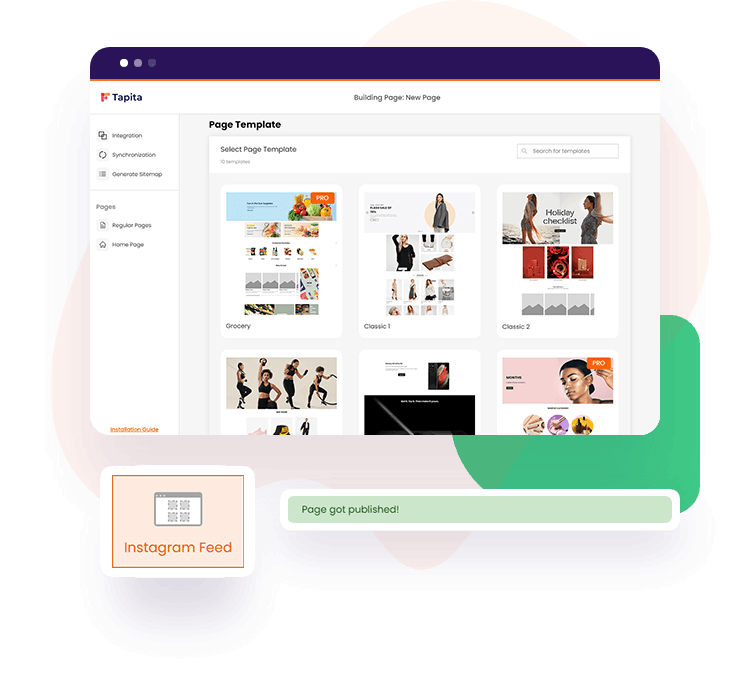 Simply choose from our 40+ pre-built templates or drag and drop page elements to build your desired layout.
Ready-made templates: 40+ beautiful templates for you to choose from so you don't need to build your pages from scratch.
No coding knowledge required
Easy preview & publish: Preview your changes before they go live and Publish changes to live environment with one click. No coding knowledge required.
Instant changes: All changes are reflected instantly when you preview. No "clear cache" needed.
(This page was built using Tapita Page Builder)
Explore our PWA Page Builder
...with 70+ pre-built templates
Give us your information and we will get back to you within 24 hours.
FAQs
Is it just a really fast Magento theme?
Not really. A PWA like Siminia is quite different from a traditional Magento theme. Beside the benefit of speed, PWA provides your site with features such as push notifications, add to home screen, app-like appearance, and offline capabilities. For a more detailed explanation, you can read our article: Comparing Magento Theme to PWA Storefront
Does your PWA theme support multi-stores/languages?
Yes, our PWA theme supports multi-stores and multi-languages.
Does it automatically work with the current extensions installed on my site?
Our PWA will automatically work with most of your backend extensions. For extensions that modify or interact with the frontend, you will need to do some customization for them to work. Alternatively, you can use our Magento PWA Development Service.
Do you offer free installation?
No, you can install the theme by yourself following our guide. If you're not experienced with PWA & Magento, we provide an installation service.
Is Siminia theme compatible with Adobe Commerce?
Yes, Siminia PWA theme can work well out-of-the-box with both Magento Open Source and its enterprise version - Adobe Commerce.