"PayPal is what makes eBay sexy!"
Perhaps, it's the most valuable asset and most interesting part of eBay's business. According to a calculation, revenue from PayPal accounted for more than 40% of eBay's overall sales in many quarters in a row.
While eBay may is seemingly benefiting more from PayPal in many ways. However, eBay has recently announced that PayPal and they have broken up after the efforts of the Company's executives on the proxy fight against billionaire activist investor Carl Icahn who are owning nearly 2 percent of eBay's shares. There seem to be thousands of reasons for the ambition of controlling this company! A love branding all over the world with millions of active customer accounts! More than 1M number of transactions per quarter and more…
However, In contrast with what you're thinking…
Believe it or do not? Why you should never start a store with an online gateway like PayPal Mobile Payments? Here are reasons…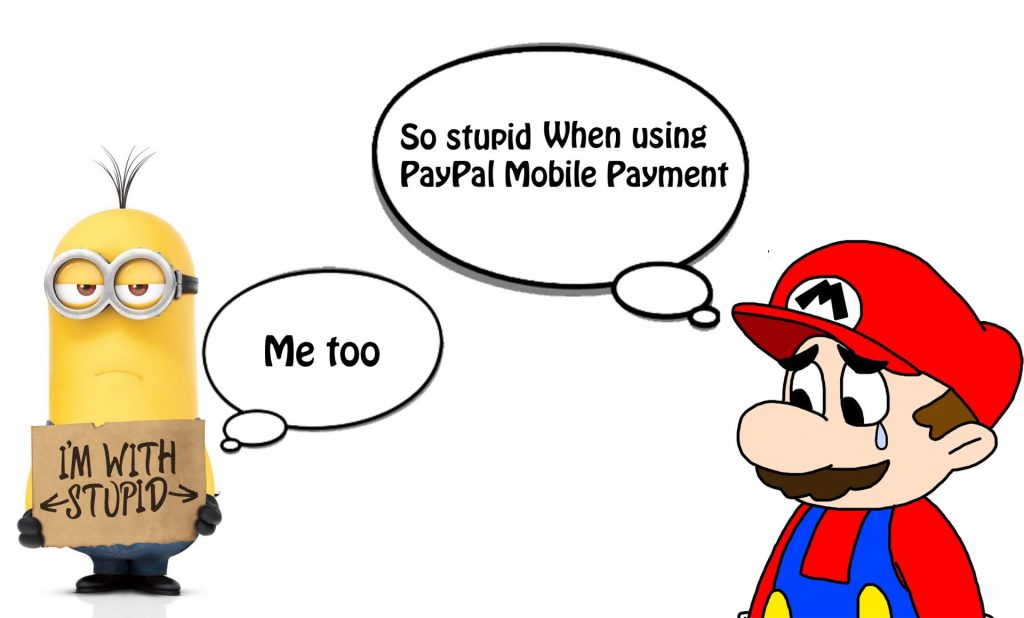 Break all your marketing plans
PayPal opens you a world of opportunities by instantly allowing buyers and sellers to trade internationally in an easy and secure way. Your business gets access to active online shoppers and the potential of growing profits significantly.
So what's the drawback?
You spend tons of time working with agencies or experts to find the most suitable marketing programme that best fit with your business. Using their wealth of experience to take care everything from building perfect strategies, operating to measurement and countless others. They cost thousands if not millions of pounds! All are intended for a greatest primary purpose – Increase revenue!
However, just integrating PayPal Mobile into your operation process! And then all marketing processes become inbound. Marketing without paying anyone even a penny!
Really? Of course!
Attract more new buyers. 5 out of 6 eBay buyers prefer PayPal. So PayPal helps you gain shoppers who prefer PayPal as a secure and convenient way to pay online.
Increase Your Sales as an unbelievable way: Generate an average 16.7% higher selling price for items sold cross-border on eBay and other marketplaces. Also, offering PayPal can increase your chances of successful sales by 20%.
Increase Your Trade Velocity: 50-60% of international auction listings with PayPal get paid within 24 hours of the auction close.
No way! All efforts and money I spend for outbound marketing campaigns, millions of pounds cost for traditional marketing methods including magazine ads, billboards and celebrity endorsements. But no one is better than integrating PayPal into my payment processes.
Unacceptable! Unpleasant guy is outmaneuvering others!
A conceited guy with unimaginable features
Whatever way we look at it, have to admit that PayPal isn't a Bank but rather a Gateway to Banking – the future for digital payment.
PayPal Payment Mobiles were not born for you.
Perhaps, if you are a person who loves risk and adventure! With PayPal, remember that you will get only Lower Risk. For instance, eBay cross-border sellers who offer PayPal have on average 43% lower unpaid Item rates than those sellers who do not.
No other options! Customers cannot leave you and comes to other rivals
Because PayPal meets your customers' payment needs. So, no reason for wanting others. Seeing the PayPal payment option during checkout increases buyer confidence and improves sales conversion. In fact, over 80% of our users say they're more likely to buy from an online business a second time if that business accepts PayPal.
In this aspect, it wins again!
And anything else?
So many people will forget their traditional wallets
Because PayPal is moving one step closer to replacing traditional wallets. After few years with the pipe dream for a digital payments future. The idea that people can just forget about their wallets and manage their payments with their phones is within reach. PayPal is finally making it a reality today with the launch of new iPhone and Android apps. The apps offer some innovative new features, such as the capability to order and pay even before they step foot in a store. PayPal has also integrated the Groupon-like features that offer service directly into the app. Now users can browse for offers and instantly redeem them when paying via the app. For many consumers, PayPal Payment Gateway seems to be their gateway app for in-store payments that will replace traditional wallets.
I hope that all evidence I pointed above is enough to convince. If just partly trust me and want to demonstrate, the best way is to make an experiment yourself right now. Fortunately, we have a product that is the best fit for those who want to "Break all marketing plans" and "meet a conceited guy with unimaginable features". Check here: PayPal Mobile
Read more:
??? How Starbucks Become "the Apple of Coffee" – Unforgettable Story of Using Social Media for Customer Service