E-commerce industry is day by day determining its special position among a wide variety of fields.  Even today, the statistics has shown that more than 50% of internet traffic comes from mobile devices. In fact, if you wish to obtain a successful e-commerce business, you must mobilize your website as well as provide a multifunctional mobile shopping cart. If you can not do such thing, it is certain that you will lose a dozen of potential customers.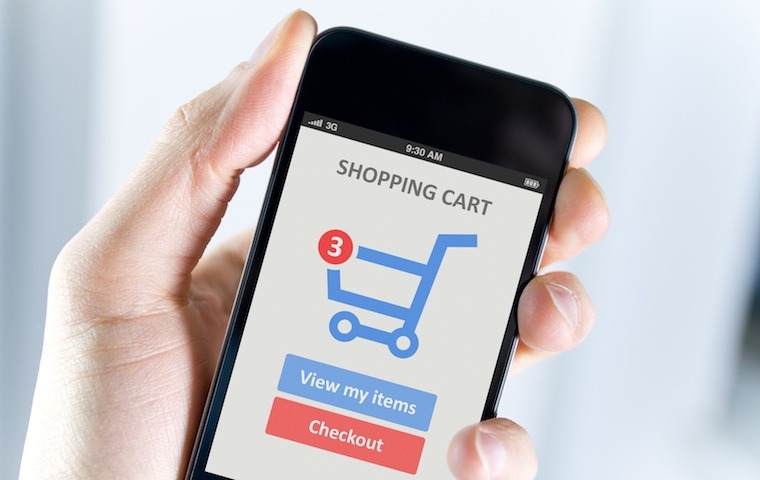 First of all, you should spend some times on understanding the statistics about mobile e-commerce
Statistics about mobile e-commerce
E-commerce is always on the trend of increasing in both quantity and quality. Online sales are expected to increase from $260 billion in 2014 to $370 billion in 2017. The specific data is as followed:
The total number of consumers owning smartphones is $125 million.
The number of consumers owning tablets is $50 million.
Nearly 40% of purchases during 2014 holiday season were made on smartphone
80% of shoppers use the mobile phone to look up products review and prices while at a physical store.
Why there should be mobile e-commerce?
Today, mobile devices play an important role in e-commerce. In the near future, this trend will continue without any suspicion. If you do not adapt to the trend, then it is certain that you will be left behind and give the competitors the chance to defeat you. If you can not find a mobile app builder to go mobile right now, you will become a non-player in the e-commerce world.
For more information you may know, there are about 120 million US people use mobile devices to go shopping.
63% of people do research about products on mobile phones before deciding to buy them
62% of people check price with their mobile devices
46% of people use their mobile phones to do review of recent or future purchases
20% of people use their mobile to comment on social media about the products
How to build the best mobile shopping cart for mobile users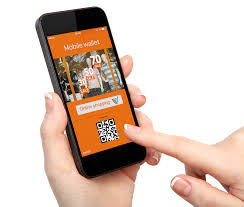 From all the statistics above, you can conclude how important a mobile shopping cart is. Supplying the best mobile shopping cart is one of the most effective ways to provide great mobile shopping experience. Another important factor is the mobile responsiveness of the website.
As you may know, towards an e-commerce startup, the primary stage is always the toughest time. Because at this stage, you have to do research on your internal resources to determine whether you should adopt one mobile shop or not, then you have to make a decision on the most proper mobile app builder, understand in detail the process of creating a mobile shopping app. In fact, so many startups have to cope with failures due to the inefficient performance in initial stage.
Specifically, to get an expected mobile shopping cart, you should follow the guide below
1.Create a mobile friendly website
The very first thing that you need to remember when building a mobile shopping app is that you use responsive web design. You may not know how important it is, but in fact, with a responsive design, it will bring about a great UI design allowing mobile users experience the mobile version of the website more comfortably as the screen will fit mobile when it is converted to the mobile version. The website should also have the same look and feel, no matter what device it is loaded on.
Keep in mind not to let any error to happen and focus your attention on how to create a mobile experience. The reasons of this are:
52% of consumers will leave the business after a bad mobile experience
67% of users will buy products from a mobile friendly website
Yet 84% of them make transaction after experiencing difficulties
You also need to concentrate on how to raise the speed of your website. If your page needs more than 7 seconds to load, then users will immediately abandon your site. Research has shown that having a slow page will lead to 97% of mobile shopping cart abandonment rate. It is really terrible thing happening to the online store.
2.Provide users with the ease with a good mobile shopping cart
Customers are more likely to do the research on their portable devices, but they prefer making a purchase on the desktops. The reason is that customers usually find it hard to do checkout process on mobile devices. The fact is that the easier you make it for customers to make purchases, the more likely they will buy products on mobile.
To avoid the abandonment on a mobile shopping cart, you should provide  a featured shopping cart for your website first. A fully featured mobile shopping cart will simplify the shopping experience and result in more conversions and higher profits.
What is next? A mobile e-commerce app – a mobile shopping cart
The trend towards mobile is nothing strange. But before synchronizing a website with the mobile store, you need to comprehend mobile shopping life cycle, the mobile marketing strategy (social and email marketing) as well as m-payment method. By understanding the process deeply, you will certainly create an outstanding mobile shopping cart.
Now, it is time for you to utilize mobile app builder to turn your mobile friendly website to a mobile shop.
If you are owning a Magento website, then you should utilize SIMICART – the best and greatest solution to build Magento mobile app. Now, the new evolution has been released: you can build your own app even not using Magento platform for both iOS and Android OS with SIMICLOUD. With this app builder, you can build up your desirable mobile shopping cart and it can also help to manage both in-store and online orders as well as payment from virtually everywhere.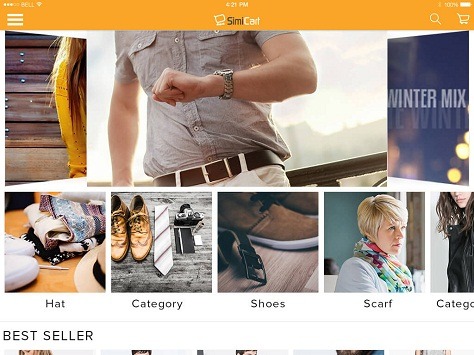 With Simicart, your Magento mobile store will be set up without requiring your coding skill. Integrated with many unique features that you can discover here, it is highly recommended that you should adopt one now.
In conclusion,
It is undeniable that a mobile shopping cart plays an indispensable role in the e-commerce industry. To get high profit from this field, you really need to adopt a mobile shopping cart as mobile market is a potential one and the number of mobile users is increasing day by day. It is time to catch their attention to your brand.
SEE ALSO: Follow The Leaders: Starbucks Strategy To Dominate Mobile Commerce In 2015 »