[sg_popup id="2″ event="onload"][/sg_popup]Mobile card style interface is increasingly becoming the best design pattern. Nowadays, it's easy to see it in everywhere from mobile shopping apps to hospital mobile apps. And for good reason, card style design looks nice and works well on a variety of devices. It allows to create rich methods for delivering content and everything is organized distinctly. That's the reason why many well-known brands are using the card format and many smaller groups are following in the same line.
What is mobile card style interface?
Card design styles is a boxed piece of content. It only holds one unique bit of related content and information that serves as an entry point to more detailed information. For instance, a card contains a photo, a text or even a link about a particular subject. It's nice to hear that card style design can be manipulated as a variety of ways so it is popular for responsive frameworks. Designers can add and collapse columns to fit the size of the mobile devices' screen. What such a good idea to give a burst of information as the way that easily see and digest all at once. Social media sharing networks like Twitter and Pinterest use this format to group images and posts.
Why card style?
Cards are becoming a trend due to their flexibility and a wide range of use. Cards lie at the intersection of desktops and mobile devices design. It helps bridge the gap between interaction and usability.
Responsive design and flat design are two short way of saying to describe its benefits!
There are lots of design style work in this format from simple form to embellishment. So it makes reader easily digest content. It also works well for many different types of content. Use a card layout when displaying content that is in a list but need to display more than three lines of text.
Nowadays, due to the rise of mobile technologies, millions of mobile screens of variant shapes and sizes appear. Content being broken down into individual components. So it's essential to have an interface that work well in responsive frameworks. It will drive the web towards individual pieces of content aggregated together into one experience.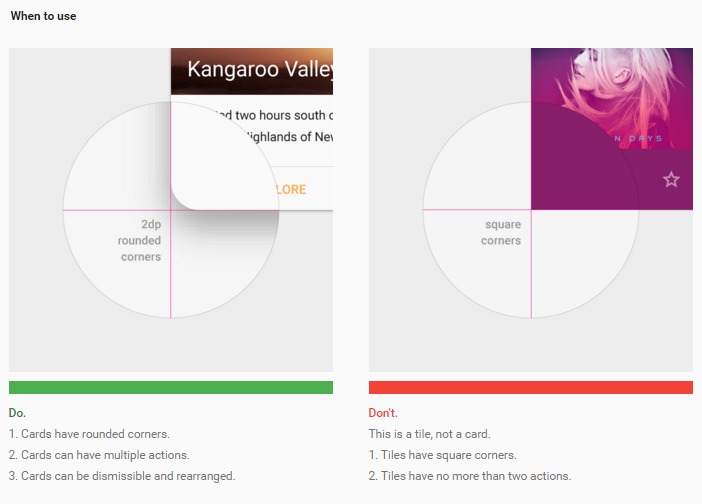 Source: https://www.google.com/design/spec/components/cards.html#cards-usage
Two distinct uses for card style design
When it comes to card style design, it commonly is used in one of these ways:
As the interface. Card style interfaces are often used in case designing for one-touch elements (tap or swipe anywhere on the mobile screen to do an action).
As the Distraction. These styles are very common in mobile and in-app advertising with elements that drop down and cover all or most of the screen. Unlike the mentioned style, these style contains two links. One is very large and the last is very small. The larger one gets you to the product being advertised and the tiny one takes you back to the original interface.
Some examples of using mobile card style interface for shopping (in picture)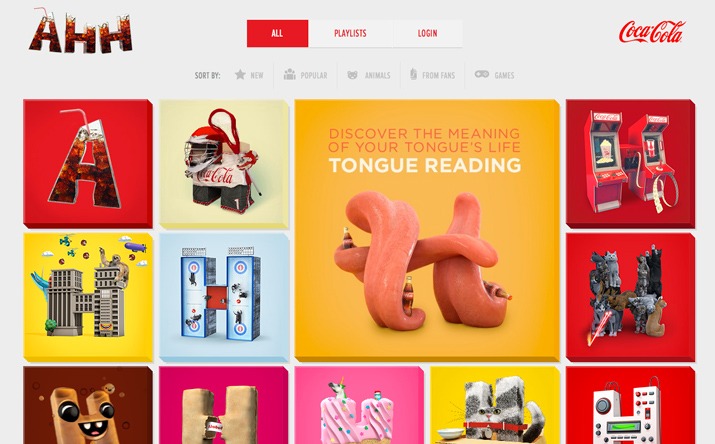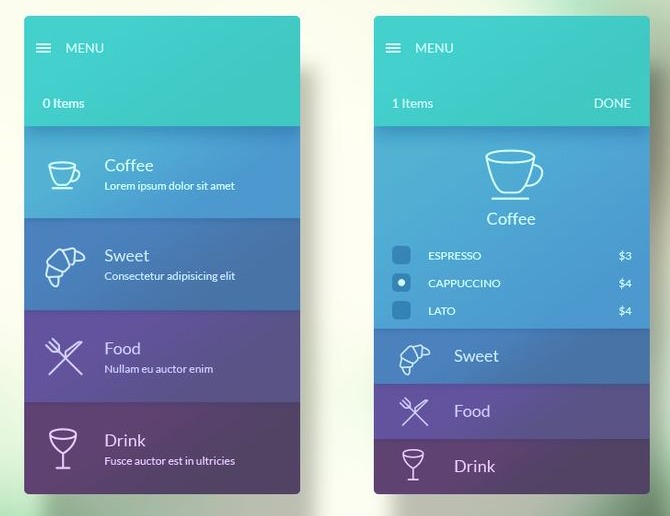 At Simicart, we design all our shopping theme based on these basic principles. In order to create the most optimizing themes of user experiences, we always try to understand consumer behavior and research clinical psychology. We try finding new ways to break normal rules to create a breakthrough for m-commerce solutions.
Also read: 3 Key Elements To Design The Best Mobile E-Commerce Experience