Howdy guys,
My friend just asked me how he can own a million-dollar fashion company yesterday. Have you ever had the same thought like him? A very great idea of doing fashion business came to your mind. You prepare carefully, spend too much time to carry out and then decide to make your business go mobile with an excellent native app. You put a strong conviction about it. However, your app has got a tiny number of download even no positive feedback after customers used it.
You look a bit down in the mouth. Is it a miserable failure? Nope! Don't look through blue glasses!
No idea is more excellent than yours, the problem here is just you have no idea to execute it well. So what's the matter? How can you solve it?
Failure comes to bad interface
The poor user interface is a leading cause of enterprise mobile app failures.
The look and feel of a mobile app are crucial for a positive user experience. According to SAP, 78 percent of enterprise apps are abandoned after the first use and 8% of these get failed because of the poor user design. The most successful apps are created with the end user in mind. Apps that are not intuitive and fail to deliver good experiences often cause fatal consequences for this corporate. That's reason why Zara put lots of their effort in the design process.
Have you ever wondered why French women seem so effortlessly chic?
Always break normal rules to create new rules. Be Innovative and always innovative to create a head-turning style! All are crystallized into the thoughts of Zara's designers! When we made a research on Zara app, we got strong impressions!
There is no behind-the-scene secret here! Zara says no to most trends and develops a signature look.
Just create one thing that is basic and minimal with no heavy graphics, using elegant color scheme and well-structured layout. Not simply showcase some dresses, pants… The interface of Zara app was born to impress anyone at first sight and intrigue them to buy. Your customers can enjoy the best functionalities, the look, and feel from the best fashion apps. It not only helps to best showcase your products on mobile but also creates a great shopping experience for even the most high-demanding fashion lovers. Zara theme really brings gorgeous shopping experience on mobile. This elegant, user-oriented design theme attracts customers, where they'll be able to peruse your latest collections and make a purchase!
Zara theme is really grateful. Right, Huh?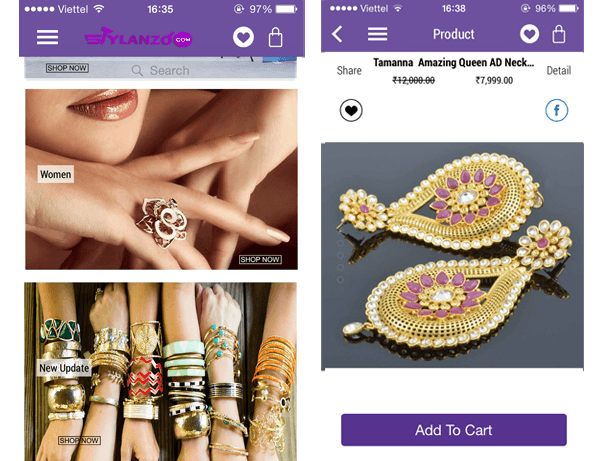 Lack of feature-rich
Beautiful look is not enough, people will not download Zara only because it looks well. In addition to a layout and design, Zara app is visually appealing user experience! One App – all the features. Do you realize that once you use Zara app to purchase something, you get more out of your stay, and spend more on average? Was it random, by design or maybe a little of both? Millions of people are same to you. People love shopping via Zara app. Super-fast and super smooth! Like a joy to use and without instructions required, of course!
Want to own an app that has the excellent interface like Zara theme right now? Let us help you provide great service in a way that complements both modern and traditional service. Yay, show me more details right now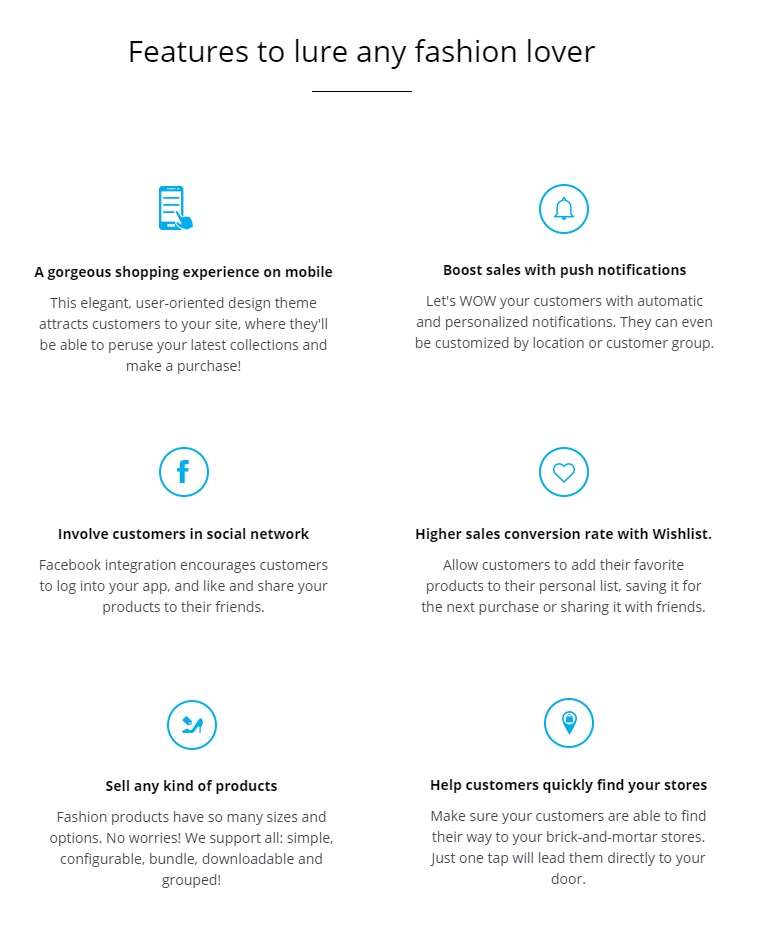 If you want to get a full Magento apps package for your Fashion store, we encourage you to see our Zara package, which comprises SimiCart core, Zara theme, and many other fashion-targeting features!
??? Why Zara theme is the best-selling plugins for Magento apps?