E-commerce is no doubt the biggest trend in the retail industry, and it's growing faster than ever.  In 2020, e-retail sales accounted for 18% of all retail sales worldwide. This figure is expected to reach 21.8% in 2024.
This is due to the changing shopping habits of shoppers and the world is still under the influence of the pandemic.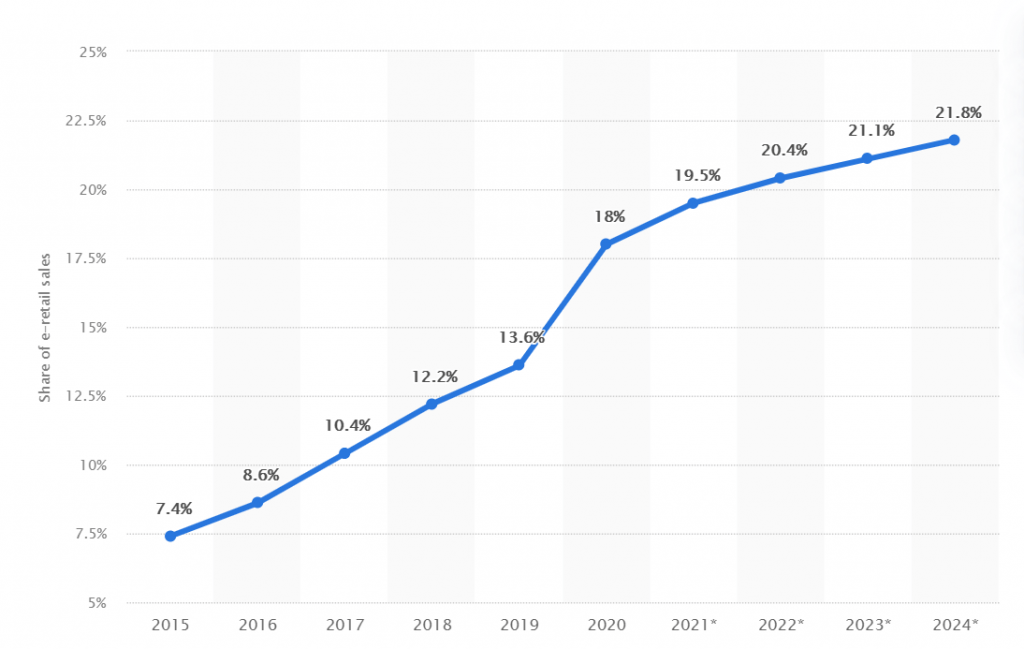 So it may seem like everyone is going for eCommerce. This is partly correct. Although eCommerce does bring benefits to businesses, the majority of merchants say that approximately 80% of their main revenue source is still from in-store sales.
Thus, instead of replacing the brick-and-mortar store with an online shop, businesses are aiming to take advantage of both sale channels.
And that's how the concept of O2O was born. This concept helps brands to gain a competitive advantage over their competitors, and it has so many potentials that even the giants like Amazon and Walmart are investing in O2O.
Let's go in-depth to see why this retail concept is becoming a new approach for businesses.
What is O2O?
O2O or online-to-offline commerce is a business strategy whose purpose is to lead potential customers from online channels to physical stores to make a purchase. It can bring people from channels like Instagram, email, and digital ads to a brick-and-mortar store to shop.
In an O2O landscape, selling channels complement rather than compete with each other, allowing merchants to showcase the strengths of their channels while also supporting their weaknesses.
O2O Commerce model benefits
Improve brand reputation and customer reach
One of the biggest challenges for merchants who only focus on brick-and-mortar business is to build brand awareness. It's hard for them to make people who aren't in the neighborhood know about their business.
When retailers shift to using online channels to improve their brand awareness, it opens great opportunities for sales. There are plenty of methods for an owner to reach their potential customers, like advertising, email marketing, SMS, social media, etc. These channels conquer the geographical limitation, and stores can persuade customers to look at their shops' products.
If applied effectively, not only merchants can attract customers to their stores, they can create a positively integrated shopping experience. Omnichannel strategy is a brilliant way for businesses in this case. For example, customers can contact a shop online about a product, then come to the store to see it. And when they come, the owner can instantly show them the exact product. This is one of the most popular cases of the application of O2O and omnichannel.
Reduce the time to market for businesses
Advertising tools allow businesses to both reach their customers and collect data quickly and more accurately. From there, owners can analyze and stay ahead of the trend.
For instance, if it's close to the summer holiday and a fashion store sees that the demand for specific beach products is increasing, they may prepare more of those products in-store, or roll out promotions. This way, the business actively avoids the out-of-stock status and sells more.
Increase sales
So far it seems like online channels bring more advantages, and stores can also sell online. Then why do they stick with brick-and-mortar shops?
Statistics prove that while e-commerce is growing, physical stores are still enjoying more sales. In a survey, 46% of respondents said they prefer in-store shopping. The reason is that by coming to a store, a customer can see and feel the item to decide if that's exactly as described and is what they want.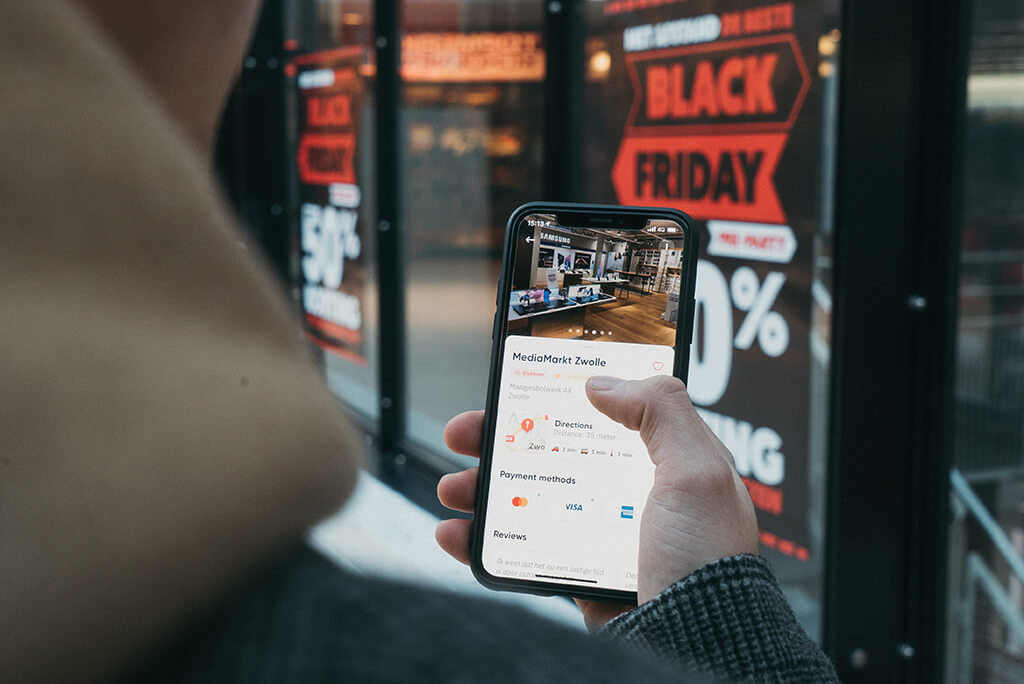 Other than interacting with products, people also claim that they enjoy the overall experience of shopping in person. Another interesting fact is that customers are likely to spend more when they're in a store. For instance, a person walks in to buy a notebook, then they look around and decide to buy some more pens. If that person looks for a notebook online, they may only purchase that item and finish shopping there.
Gain customer insights effectively
The collected data from customers helps businesses gain useful insights regarding their shoppers. Even when a customer accesses your store's website and doesn't buy anything, the information is still collected and converted into leads.
For traditional shops that don't have a website, they'd only see the customer leaving without understanding the reason behind that.
From your database, you can execute marketing campaigns that enhance customer engagement or remarketing to nurture potential leads into conversions.
Improved customer service
The combination of online and offline makes the shopping experience more integrated and enjoyable for customers.
Online channels let people reach out to businesses easily and instantly. When a customer wants to ask about an item, they can drop you a message over Facebook messenger or the chatbox on your website. And you can answer their questions right away. Based on their information, you may also recommend relevant products online or the next time they go to your store.
Another example is that when your store rolls out a promotion campaign, your customers will be alerted. This way you make sure that the promotion reaches the maximum number of customers, rather than informing the shoppers only when they come to the store.
Ways to implement O2O strategy for your business
Buy online, pick up in-store
Buy online, pickup in-store (BOPIS) isn't something new. It's been there for a while and is a popular shopping method. Shops that provide this service can drive online shoppers to their physical stores.
Customers can browse a business's website for products, purchase those they like, and receive a notification when it's ready to collect from their local store. So it's very convenient for customers as they choose when to pick up their items, and check the quality right at the store.
Not only is it convenient for shoppers, but businesses also benefit from this. Shop owners can use this opportunity to entice customers to purchase other products like mentioned above.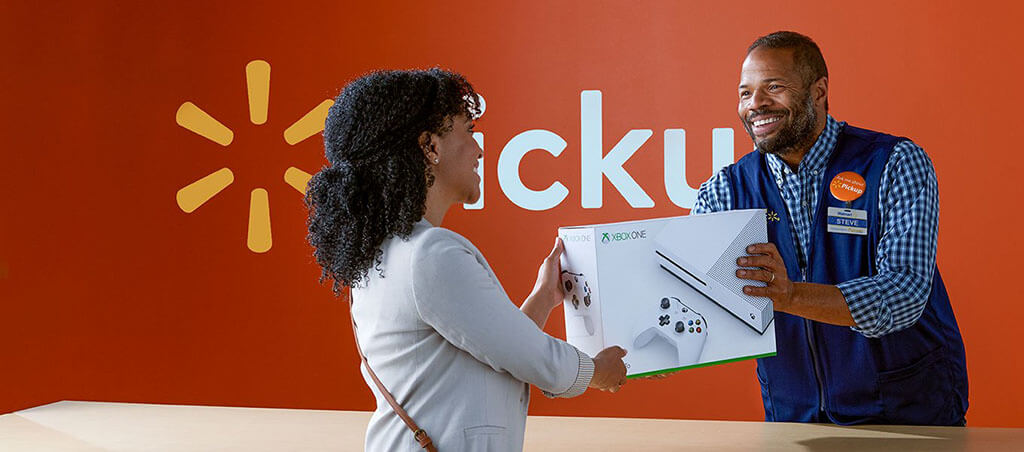 Home delivery
BOPIS is awesome. However, it may not be the best option for every customer. In some cases, people may prefer home delivery over pickup in-store. For instance, if they're going to a shop in a densely populated area, they need to find a parking lot, then go pick up the items and get back to their car. It doesn't seem very convenient anymore, isn't it?
To solve this problem, a store owner can do their own delivery, if their destination is close enough. Otherwise, partnering with couriers like UPS and DHL and having them deliver purchased items to self-service lockers is also a possible solution.
Pop-up stores
As more than half of the customers still prefer an in-store experience, D2C brands are eyeing the possibility of opening a store as a strategy to boost their presence and familiarize shoppers with their names.
Opening a permanent physical store is a big deal for a business, which involves the shift of the whole distribution system. So not every business is ready to dive headfirst into the idea of a permanent store. Pop-up stores, on the other hand, require less investment and can offer a positive experience for customers.
These stores allow D2C businesses to test the water before deciding that whether a permanent store would help improve their bottom line. During the process, brands can gather feedback regarding their service and make suitable adjustments. If the results are positive and the brand finally opens a brick-and-mortar store, then they have a competitive edge over competitors who are restricted to selling online.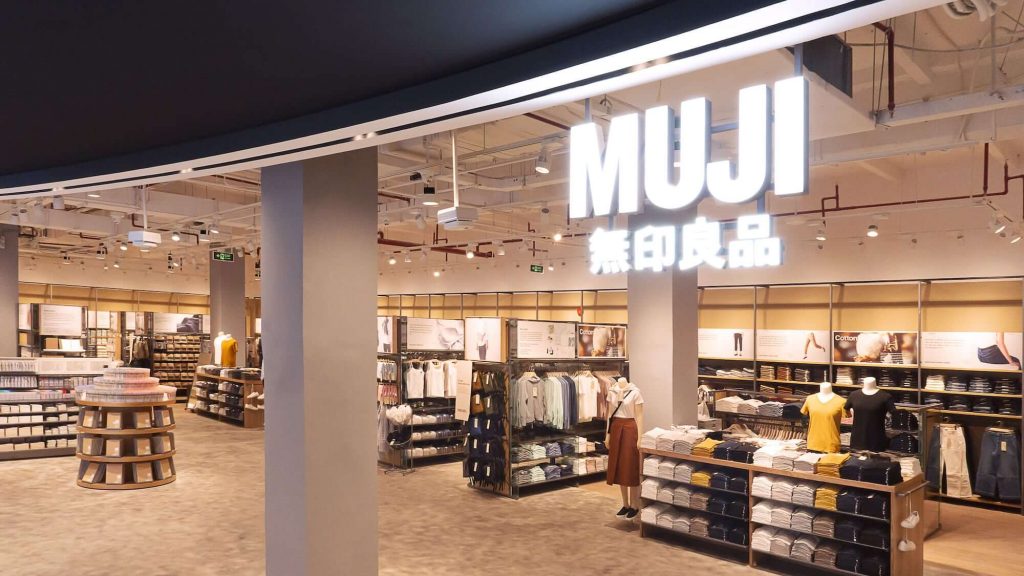 Improve local SEO
This approach is crucial in getting more customers to your store. Research shows that over 50% of shoppers look online for a store's location/ proximity before making their trip there. So you'd want to be present online and at the top of the search result pages if possible.
For the best result, make sure all your store's information is there: location, contact number, website, store photos, and any promotion that's happening. The more information a person can see about your store online, the more reliable you are to them, and your chance of converting them into a customer.
Last but not least, don't forget to ask them for an online review of your store. Customer review is a key factor when a person looks at a store's information. Businesses with 5-star reviews are more likely to welcome more customers than those with 3 or 4-star reviews.
Final thoughts
O2O is going to be the next big move in the industry. And the fact that big brands like Amazon and Alibaba are using O2O signifies its values and great potential.
The model changes how businesses look at a customer experience. Rather than focusing on product quality, it's important to make the customer journey as integrated and cohesive as possible. By simultaneously using both online and offline channels, your business can keep people satisfied, lead them to your store and increase profits.