It is believed by technological experts that whether your website is mobile friendly or not is not the sole reason for you to look for the best mobile usability testing tools. You are owning a Magento website and wish to integrate it with a Magento shopping app, but you do not know whether your business is qualified enough to carry out the mobile app plan.
Then it is time for you to evaluate the mobile usability of your website to determine whether you can launch a mobile shopping application or not.
In this article, you can be provided with a list of 3 most effective usability testing tools. Keep track with them and make the right decision.
3 most popular mobile usability testing tools
USERZOOM
Why Userzoom? It must possess a large number of functionalities that help you check the feasibility of turning a website into a mobile app. Userzoom includes task-based surveys, tree testing, screenshot testing, card testing and general survey to offer the users with the most benefits including 3 main key points:
1.Provide all-in-one solution for business
2.Supply a competitive analysis with full of useful data of your website
3.Allow the customization of the surveys: how they look, in post analysis and the question.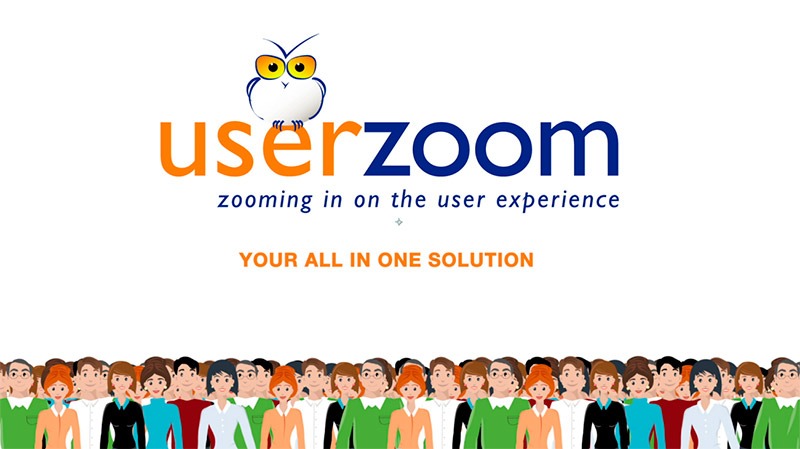 In comparison with other tools, Userzoom may cause you a lot of fees. But with all the best functions, it is worth for you to adopt this testing tool. If you want a cheaper tool, keep going on.
WATCHSEND
Watchsend is the tool requiring code to be added to your app to run in the record and background actions. It also provides the newcomer with a full set of document on how to set up.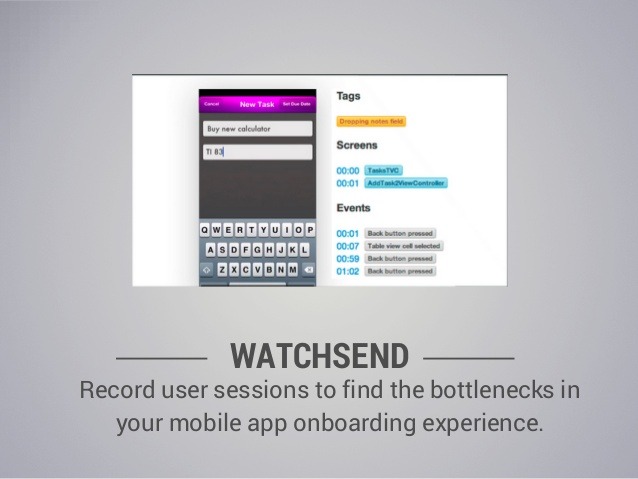 The greatest feature of Watchsend may be the ability to allow you test the app even it is still in beta format. With all the date collected from the analysis report of Watchsend, you can limit the fund to invest in the app. Automatically, Watchsend can groups and records all screens viewed, action was taken and button pressed. All the testing features are free for 100 recordings in a month and you will have 30-day free trial. Then you will have to pay a fee.
UXCAM
Uxcam is also a popular testing tool of a mobile usability. It lets you watch a video to interact with your app. Uxcam just takes you less than 2 minutes and 2 lines of code to integrate the website with the app. It is available for both Android and iOS OS.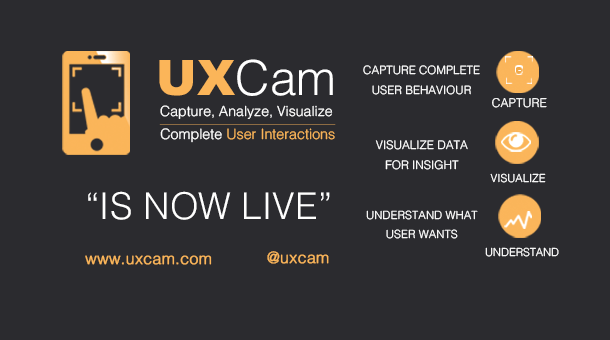 Uxcam is free for 100 video recordings. Then, you have to pay a fee for more usage. In the process of testing, you can save the screen and camera recording.
Uxcam can help you test user experience and visualize how to promote the ux of your design. Besides, it can catch the facial expression which can make it a special tool in determining the users' behavior.
In conclusion,
The above are 3 most popular mobile usability testing tools. Planning to integrate the Magento website with an app, you really should utilize these tools in order to check the feasibility of the UX design as well as user experience when launching a mobile shopping app.
Read more :