Marketing plays an important role in get stunning sales. However, 40% of merchants lauch ineffective marketing campaign and sales are still low. The question is how to create effective ones to get stunning sales. There are some powerful marketing tips that help to increase sales rapidly.
Best marketing tips to get stunning sales
1. Set a clear plan for marketing
"If you fail to plan, you plan to fail". Have you ever heard that quote? The quote means that everything needs a plan to be successful. With a marketing campaign, you need a clear plan too. If you want to get stunning sales by creating effective marketing, you should have a plan for your campaign first. Your plan should include some main points below:
A clear goal: In the case of increasing sales, the goal can be the percentage of sales growth, sales revenue,etc

Review your resources: How much are you going to spend on this marketing campaigns? How many people do you have? etc

Brain-storming: Write down your ideas for marketing campaign to get stunning sales and how to do them

Write a plan: To have the final plan, a discussion is necessary to choose great ideas and write it on the final plan. Your plan should be detail from main marketing activities, budget for them and who do each of them.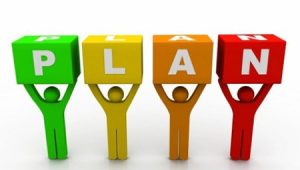 2. Powerful content on online marketing channels
A research shows that 70% of customers make purchase after searching information on the internet. It means that your content on  online marketing channels should be attractive and worthy. The content should not be focus just on introducing your products, it also needs to contain interesting information such as a story, your experience with products or customer's experience on your products,etc. Make your content be clear and attractive with various stories, cases and experiences.
3. Go beyond social media
Social media like Facebook and Twitter are very useful to promote products because of low costs. However, you should not rely too much on social channels and forget other marketing ways. Different types of customers will be attracted in different ways, so you should provide various online marketing channels such as a website, blog, forum to target them. This result in effective marketing campaigns and help you to get stunning sales. Make sure that you know which online channels your customers visit the most.
4. Optimize search engines
80% of customers said that they used search engines like Google, Bing to get information. You should make your website appears in the first result displayed to reach customers effectively. You may invest a specific amount of marketing budget to train your staffs through SEO and copy writting programs or hire the right people to do this job for you. Make sure that your website, blog contains keywords that people search the most and try to make them appear on the top result pages. You will never regret with this way to help customers to find you and achieve stunning sales.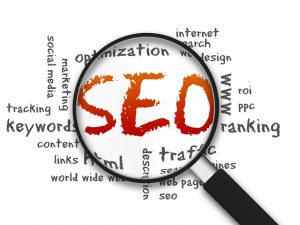 5. Review the result and improve continuously
Last but not least, you should monitor marketing activities frequently to find out the best way to promote your products and get stunning sales. You can control website, blog traffic by using Google Analytics and compare the number of traffic and how much sales revenue you earn through different marketing channels. Make sure that you review efficient of each activity in your marketing campaign to find suitable solution.
Related:
Increase sales via mobile apps in a fantastic way
Best 4 tips to increase sales via mobile
5 serious mistakes you must avoid to increase online sales
Apply best marketing tips to get stunning sales now
This article provide you some suggestion to improve your marketing activities/ campaigns to get stunning sales.Please keep in mind these tips and apply them to increase sales rapidly.