Are you confusing that should I use LinkedIn to promote business or not? Believe it or not, LinkedIn is an amazing tool to do this work! Choose it right now with no second thoughts.
A place to start conversations with others in your field. A place where having an up-to-date profile. A Place if you know how to use well, the networking and growth potential is astounding. All is LinkedIn!
*Do you know?
80% LinkedIn users want to connect with companies on LinkedIn. 50 % of LinkedIn members are more likely to buy from a company that engages with them.
 B2B Marketers are currently choosing LinkedIn over Facebook. How about you?
According to the latest report made by Social Media Examiner's, Facebook is still the most common platform used by both B2B and B2C marketers with usage levels of 88% and 96%. However, when asked which social channel is most important to them, the majority of B2B marketers actually put LinkedIn ahead of Facebook. Over 41% of the 1,000+ respondents appreciate LinkedIn as the number 1 choice while Facebook got the nod from 30% of the surveyed. Among B2C marketers, the result is a different story entirely: 65% of the respondents consider Facebook the most important social network for their business, putting it miles ahead of Twitter (10%) and LinkedIn (9%) as a tool for consumer marketing.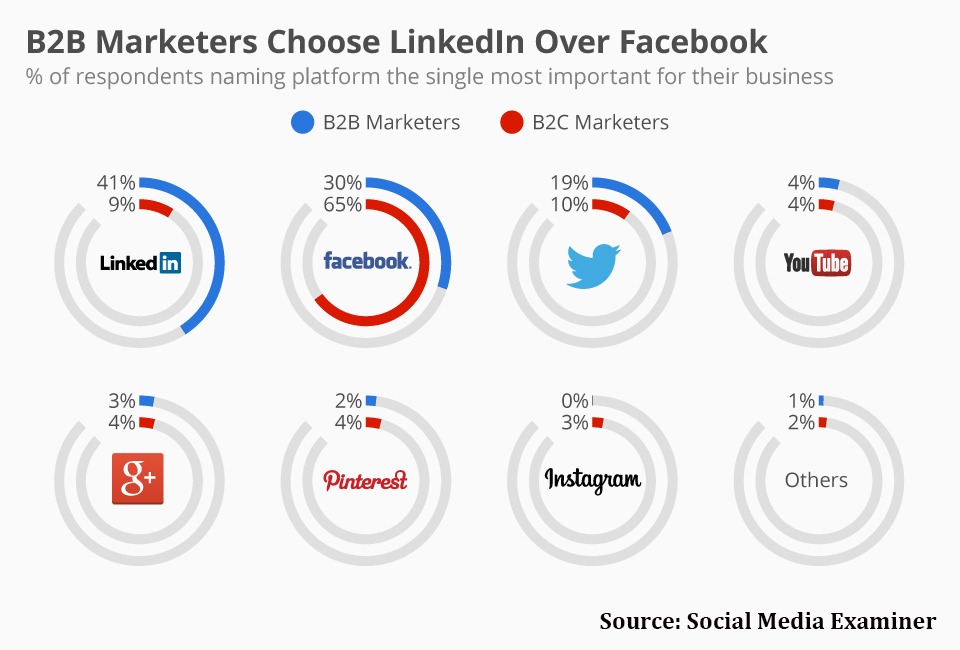 Why are there the existing distinction at here? It perhaps comes to user behavior. We surfer Facebook while we are on a bus, we take some selfie pictures when we go out for dinner, we want to share for others know that I'm drinking coffee at a StarBucks store. The popularity and socialization are the most important factors make Facebook become a more suitable B2C marketing tool. In the opposite direction, LinkedIn seems to be more professional. A public figure wants to build his personal branding so he signs up a LinkedIn account where thousands of his fans can follow him, a commercial company wants to expand their business relationship, therefore, they published an account to get better chances to connect with potential partners. So if you're looking to connect with industry professionals, LinkedIn should be an integral part of your social media marketing strategy.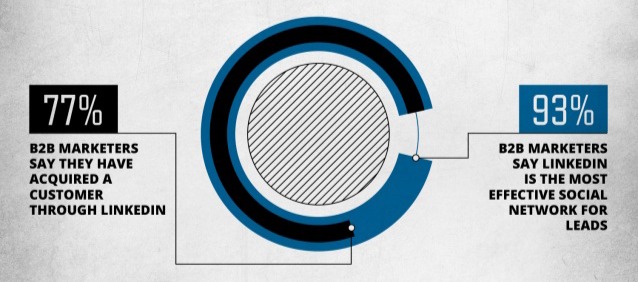 ??? 6 mobile marketing case studies from big brands you need to bookmark
How important is the creation of that optimum LinkedIn profile?
Nowadays, the way how customer comes to your business has changed significantly compared to previous brick and mortar approach. People are buying into people first, your company than your product. You could produce the best products but if they don't like you they will not enter into the new business relationship, buy your products or try your service. It's as simple as that. Due to the sheer size of LinkedIn most often when a customer Google your company's name, your LinkedIn profile will come up first even before their company website or blog. This approach is the inside-outside approach instead of the outside-inside approach. Then thinking internally on what you should put in your summary. Job experience? Achievement? Nope! Never think in this way! You should think about the top challenges and objections your clients are facing and how can you build a personal brand around that, instead of. When your clients read your profile they see that you really understand them, you want to serve them and have a solution to offer. So remember, in this fast paced world, the first impression could be your best.
??? How to use Instagram Hashtags to make people love your brand?
Believe it or not? LinkedIn is also a good viral marketing tool!
LinkedIn has recently opened up its platform for its members to publish. When you publish an article on LinkedIn, those who read your article will follow you for future posts even if you are not connected. If you create good contents and get liked, commented and even shared. In a relatively short period of time, it could go viral and, therefore, get your message in front of thousands if not millions of people. And the most important part is that if your article is such good that it was a strong response from the community, LinkedIn will publish it in one of the categories within Pulse.
90% of journalists are now on LinkedIn. How do you use LinkedIn to gain mass media attention including interviews? Well, the first thing you need to do is make a list of the top 5 publications that you want to get featured in. These would need to be publications that your audience is currently visiting. You then visit each publication and look for journalist and editors. Built a relationship with them, discover what are their key challenges that you can add value, naturally throughout that process they will find ways on helping you gain exposure. What networking is all about, you scratch my back I scratch yours.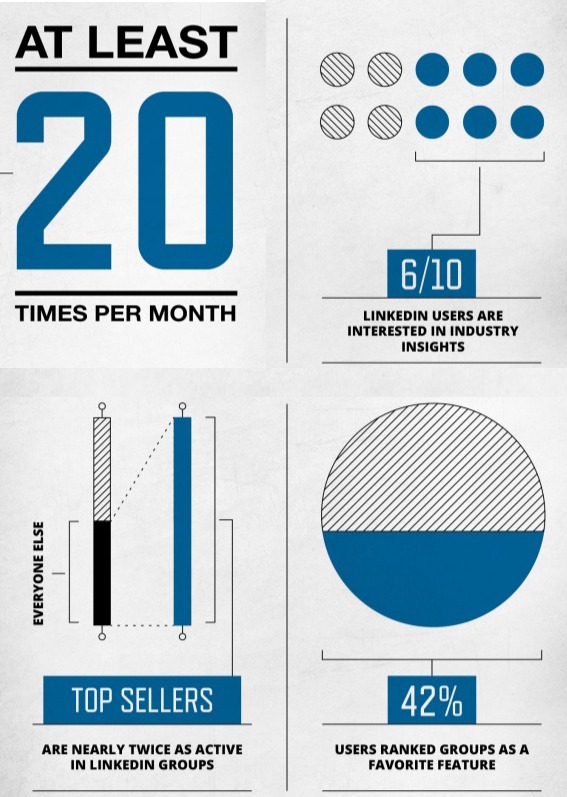 ??? Killer e-commerce tips for increasing sales by 30% this holiday season!
Now getting started with LinkedIn for business
LinkedIn is a valuable network for professionals everywhere, especially sales teams. Besides free tools are available, upgrading to a premium account to access to advanced features that can help you achieve department-specific goals. Here's a detailed look at each proper premium account type.
LinkedIn Business Plus
This kind of account is designed for businesses and individuals looking for good chances to expand their networks. For $59.99 a month, you can:
Contact any LinkedIn users from a potential client to an interested investor.
Find connections faster with advanced search filters (company, years of experience, seniority and more).
See who's viewed your profile in the last 90 days (not just see only the last five viewers like the free account).
Perform unlimited profile searches up to your third-degree connections.
LinkedIn Sales Navigator
This account provides all the features you need to build relationships that drive sales. This kind of account comes with two different editions: Professional and Team.
Professional is great for finding and engaging decision makers. For $79.99 a month, it includes:
Start conversations when an email address isn't available
Find the right people with advanced search filters and save them to lists via Lead Builder.
Get customized lead recommendations that delivered right to your inbox.
Stay up-to-date on what's happening with the people and companies you care about in real-time insights.
See everyone who's viewed you over the last 90 days (like LinkedIn Business Plus)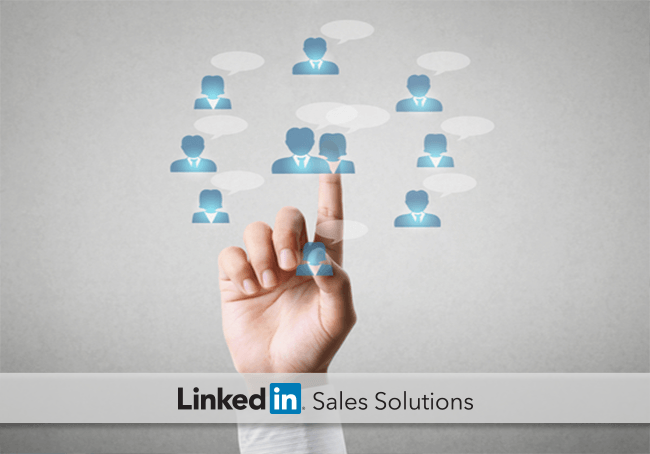 Team is best for power users looking for more InMails, broader network access, and collaborative tools. For $129.99 a month, you can:
All Professional plan features
Find colleagues who can introduce you to your leads by accessing to TeamLink.