Today's consumers are greatly empowered. Billions of consumers worldwide are tapping into the vast amount of information on websites, blogs and social networks every day.
Savvy consumers can derive an informed perception of any product online well before committing to it. You can't address customer if you don't know what those concerns are. Therefore, take to social media to connect with your customers' base where you can point out to your customers what they're looking for, provide them a swift response to their questions and issues online. Don't make your business leave them out!
Many types of researches show that nearly half of all consumers are using social media to ask questions, to complain or to report satisfaction and a third of social media users prefer social media customer service to a phone call. Technology and social media intelligence services now exist to quickly identify online chatter and address any issues, often faster than a service order or a phone call.
A good brand uses social media to not only showcase their latest products but also interact with customers and provide exceptional customer service. After all, social media should be "social" right? Here are the unforgettable Stories of using social media for Customer Service that use social media to boost their customer service.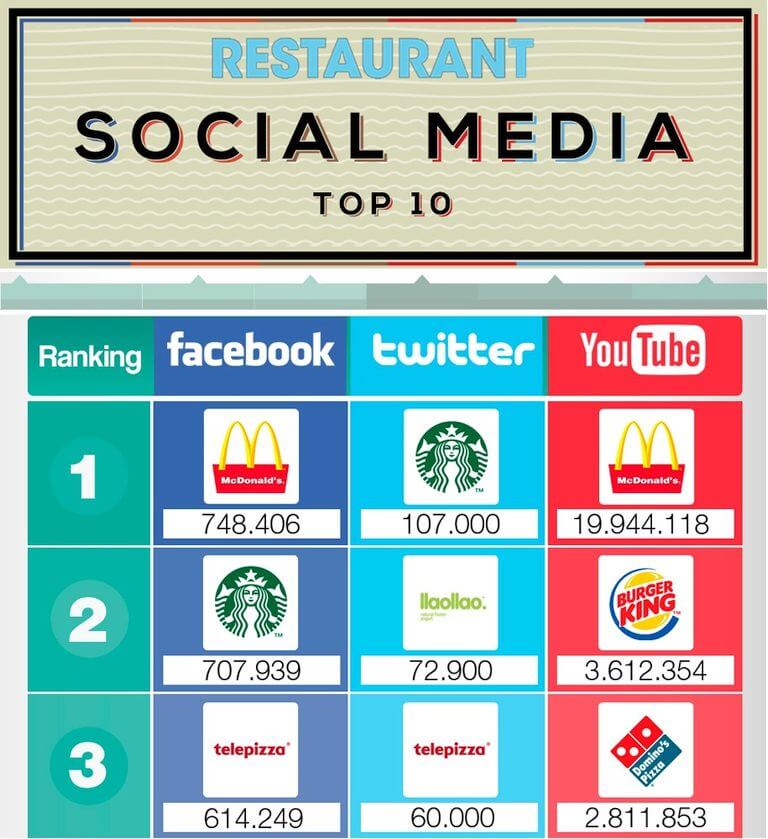 The story comes from breakthrough ideas…
In 1971, the first store was launched in Seattle's historic Pike Place Market. One company that had Starbucks had humble beginnings is now a billion dollar company with over 21,000 spacious outlets in more than 65 countries. Been largely sustained due to deliberately avoiding investing in marketing traditional forms such as advertisements in magazines, billboards, newspapers and celebrity endorsements. Since the arrival of the digital age, Starbucks has been very active online, extending their sense of community through social media channels. A significant amount of their force is focused on social media strategy and digital production, allowing them to create a fully interactive platform for their supporters and customers. Though all most of the chains are visited by millions of people across the world every day, this company sometimes still get a bad rap for being the "enemy" of some small coffee shops. Therefore, exceptional customer service and reputation management are the utmost importance.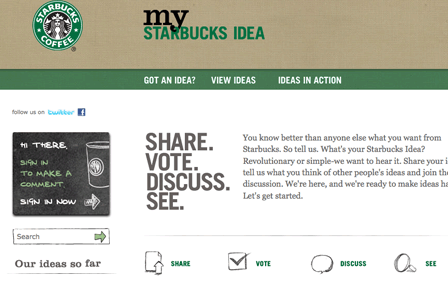 For instance, Starbucks realized that their customer knows better than anyone else what they want from Starbucks! Revolutionary or simple? Or whatever. This Company also want to hear. That's the reason why Starbucks launch a site called "My Starbucks Idea" to stay on top of brand management and customer service. These allow customers submit their ideas, suggestions, feedback or even directly engage with others by telling what they think of other people's ideas and join discussions. This included responding to criticism and welcoming positive feedback. Via @MyStarBucksIdeas, customers are making the entire experience better themselves.
Results?
These marketing channels have received a powerful response. The Twitter account has received more than 45M followers while the Starbucks Facebook page has reached more than 35M likes.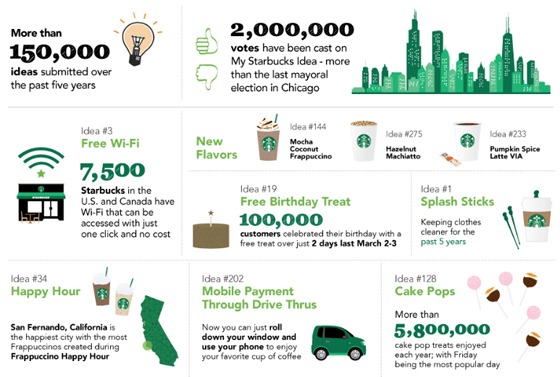 What Starbucks knows about social media
Getting customers is a critical mission!
Keeping customers is great. With over 21,000 stores in more than 65 countries. Seem to be that it's a safe position. In these countries, anyone who has an interest in coffee already knows Starbucks exists. Reached critical mass in branding awareness, its current challenge is keeping customers loyal and make them not be swayed by competitors or similar offerings. Their mission is "to inspire and nurture the human spirit – one person, one cup and one neighborhood at a time."
The Starbucks social media team is great at offering the customer service of a local coffee shop on a grand scale over its social media channels. Although they're a huge company, they still give customers individual attention, which no doubt goes a long way toward keeping them coming back for more.
Coffee is made for socializing
One of the reasons behind their success is that drinking coffee is a social activity. People love to meet over coffee, bring each other coffee, swap stories about coffee, and build coffee acquisition into their morning routines.
By extension, sharing the coffee-drinking experience is a natural fit for platforms like Twitter and Facebook. In a classic case of "build it and they will come," all Starbucks has to do is create places for coffee drinkers to congregate online and they will happily oblige.
Starbucks and social media: It's about more than just Coffee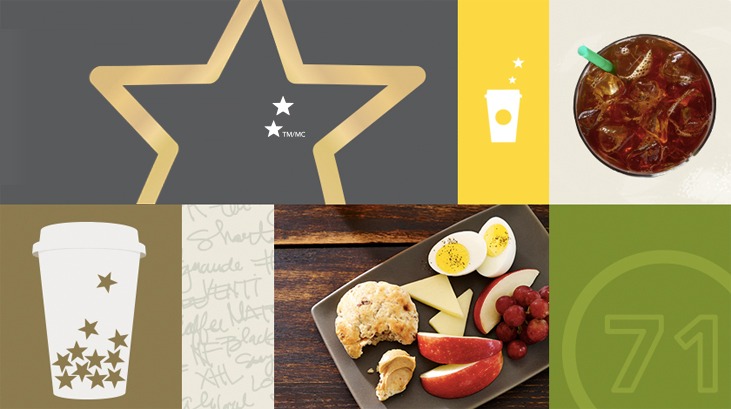 The real power of social media is that it allows companies to possibly develop their services and product and new revenue streams by observing how customers interact with them and listening to their feedback. All come to a degree that was previously unimaginable. Starbucks has been on the cutting of edge of incorporating digital marketing and social media into its operations, allowing it to merge brick and mortar stores with the numerous digital marketing channels available.