Some introduction about Janan
Launched in 2011 to offer a unique shopping experience and selling the elite of South Asian fashion and jewelleries, Janan Luxury Fashion is today regarded as the leading South Asian fashion house in the UK, often attracting celebrities from across the globe.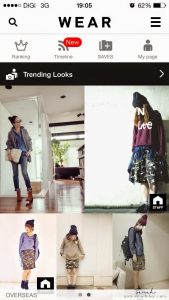 For choosing SimiCart as its app developer in January 2014, Janan has become one of our first customers. This was also a special decision for Janan, as they started their first web store in September 2013, only 1 month prior to the app's birth. So why Janan want to make an app at that time, why they choose SimiCart and how it all turns out for now, let's hear the story from Mr. Shawaiz, the e-Commerce Manager of Janan.
 S: Hello Mr. Shawaiz, thank you for joining us in this interview today. Could you introduce a little about you and your company to our audience?
Shawaiz: Hello SimiCart, thanks for asking me for this interview. My name is Shawaiz. I'm working as the E-Commerce Manager and Web Developer of Janan. We are the first UK Fashion Boutique to provide all major brands in the South Asian Fashion Industry, including Sana Safinaz, Junaid Jamshed, Almirah, Asim Jofa and many more.
Mobile Commerce has been the deciding factors in the fashion industry today
S: As one of the first customers of SimiCart (he purchased SimiCart on Jan 2014), why did you choose to go for a mobile app at that time?
Shawaiz: Well our website www.janan.co.uk has been fully launched on December 2013 and we decided to have our own app launched 1 month later. At this time, it was all about the mobile trend. We built mobile site as well but later I thought we should have an smartphone app as this would be very good for our business.
After researching into the solutions, we decided to choose SimiCart for 3 reasons: Its outstanding features such as White-label, full integration and beautiful theme, its competitive price and top-quality support service.
Janan's sales increased with its application
S: I see you've been using SimiCart for over a year. How about Janan's sales now?
Shawaiz: I'm responsible for managing the Janan app myself, and the sales is very promising. Although it hasn't been fully ready yet, we achieved 25% increased in our total sales since building the app with SimiCart and we expected even more sales coming after the app is fully optimized for the users.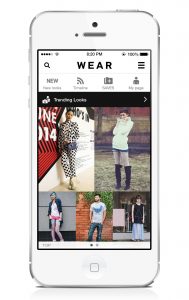 S: So among the current features on your app, which one do you like the most?
Shawaiz: All the features of SimiCart are great but mostly I like matrix theme and store locator. Plus, I am going to use reward point system as well. Let's see how it will go!
S: I see that you have worked with SimiCart development team closely during the app building process. What do you think about the support?
Shawaiz: Oh They are great! Always very helpful!  I would like to mention Max and David as they are always there when I need and give me their hands.
S: Here's a quick question, which 3 adjectives will you use to describe SimiCart?
Shawaiz: They would be Fabulous, Wonderful and Exclusive.
Any last words of advice for store owners who are looking for a mobile app?
I think they would like to hear an opinion from an expertise in the field like you.
Shawaiz: Well everything is shifting to Mobile now, so every business should have a mobile app; and whenever thinking about the solutions for the app, SimiCart will be the first choice that comes to my mind.
S: Thanks for sharing with us your story today, wish you best of luck and success in the future.
Shawaiz: Thanks!
———–
Link to try Janan's app:
App Store: https://itunes.apple.com/gb/app/janan/id817938897?mt=8
Google Play:
SimiCart is a solution that helps Magento Merchants build mobile shopping apps.
Magento merchants: Our solution is specially designed for Magento platform so you can get all the best features of Magento to apps. If you use a solution for every platform you 're missing many good things.
Mobile shopping apps: You will have apps that are coded separately and specifically for iPhone and android. Your customers can search and download your shopping apps from Google Play and Apple stores. And again, such tailored apps will bring the best user experience!  
SEE MORE: