You are an E-commerce merchant and sell products through mobile apps. Your mobile app has a great design and convenient features to help customers to choose and buy products online. However, customers are difficult to find your stores via mobile. If you are a customer, do you ever get difficulty in finding a store to buy products? If yes, you are not the only person who have trouble with it. Magento merchants, do you hesitate to have Store Locator for your mobile app? Do you know that more than 70% of customers using mobile devices to locate a store? Such an amazing figure, right? Store Locator will bring convenience for customers and help them to find the address of your store, get direction and see store's information. 
What is Store Locator?
A store locator is a system used in Magento mobile app that allow customers to locate your store. When creating a Magento mobile app, a tool for finding store locations is very important. Store Finder for Magento apps is a great tool that helps customers can locate the nearest store, searching stores and get the information.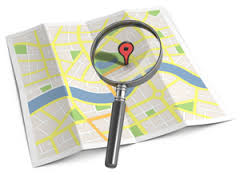 Why do merchants need to use Magento store locator for mobile apps?
Store finder for iOs and Android apps is necessary for Magento mobile app. There are some primary reasons to use Magento store locator:
Increase sales by directing customers to stores: Magento store locator helps customers to identify store address, giving them a guide map and seeing store's information. Customers now can easily find the nearest store and prepare to shop quickly under supporting of Store finder. Using store locator can increase sales by 25% because it brings to customers convenience and save time for searching for a store.

Add value to your mobile app: Store finder is a high technology for an iOs and Android mobile apps. It will add value to mobile apps by providing a function of finding stores.

Increase operation effectiveness: A store locator help business to save time to reply customer's calls for directing store location. It can help staffs to save time to do other activities and operational effectiveness may be improved.
How to get Store Locator for mobile shopping apps?
Is Store locator great for your mobile shopping app right? To get Store Locator, let's try to use Store Locator Plug-in of SimiCart- which is one of the best seller products of SimiCart. This plug-in will help your company to provide store location for customers quickly and  show store's information to customers.
Related: Get Store Locator of SimiCart to optimize your mobile shopping app
Full features for a Magento store finder
Detect users' location with GPS

Tap-to-call or send an email to store

Support for Android and iOs

Show store's information: image, address, open hour…..

Directions to physical stores
Magento Store Locator Plug-in of SimiCart is very useful for your mobile shopping app. After purchasing SimiCart, Magento merchants can own this plug-in with $49. A  locator will help to locate your stores and bring to customers a great experience. Try Store Locator plug-in of SimiCart now and see how effective it is.
SEE MORE: Store locator – The best mobile features for local business »