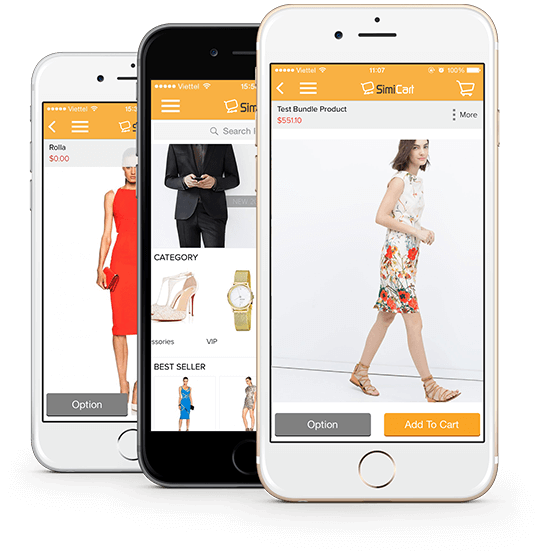 Features of applications shopping
E-commerce is becoming the hot trend nowadays and so many startups in this field are established each year.
The number of businesses running Magento webstore and Magento mobile shopping apps is also increasing uncontrollably.
If you are among them, then you should really need to take advantage of the very famous mobile app builder.
As you may know, this is a well-known platform for Magento sales app allowing you to integrate Magento website and Magento shopping app automatically without knowing the coding skill.
Simicart is known for great features along with full support in the Knowledge Camp for the new customers. Therefore, adopting Simicart for your own online business is a perfect choice.
With the reasonable price level,  it seems not strange that more and more online businesses are taking use of it as a priority. But in some cases, the reviews from the former users are not enough, people will want to experience more by themselves before making payment to ensure the product is good enough and can meet their demand.  Getting to know the high demand, Demo apps of Simicart are launched in hopes of providing customers with the trial use to let them experience the greatest functions of Simicart for a period of time before they can make a decision.
Let's dive into the details of demo Shopping apps from
Simicart
As you may know, Simicart offers customers with three packages of products with different price regarding each package (Lite, Ultimate and Superior) and Simicloud.
You can track more details about Simicloud here!
With the three packages, your app will be optimized basing on what each package could offer. And to possess one of them to create for yourself a desirable mobile app, you need to pay a fee. Lite package is $299, Ultimate package is $599 and Superior package is $1299. The price is quite cheap in comparison with the competitors, however, the quality is still guaranteed.
>>>Related: Simicart And Mofluid: Which Mobile App Builder Is Born For Magento Mobile App?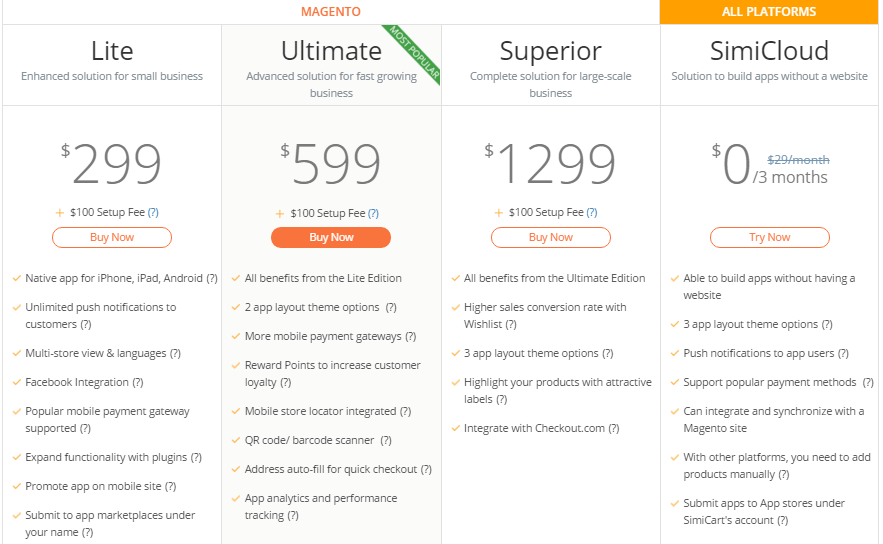 Looking through the above packages, you will see that there are a short description about each type, but must be so curious about whether all of them can meet the description. To make customers feel satisfied, Simicart launched 3 demo apps called Simi Lite, Simi Ultimate and Simi Superior respectively in order to allow the customers to try using the app before they can make the right decision.
You just need to open the Play store (be sure your mobile devices are built on Android and iOS), enter "Simicart" in the search box, then there will come up with 3 demo apps from Simicart.
For each demo app, there will be different functions as its name, and the functions will be extended as the price increases.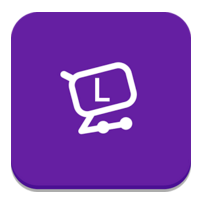 Simi Lite demo app: With Simi Lite, you will have the chance to experience the most basic version of Simicart but it does not mean that the attributes of it are of low quality. It is really appropriate for a small business and is utilized to build native app running smoothly on Android, iOS and iPads. Customer engagement will not be a big problem as Lite version can provide push notification and Facebook integration, therefore, the number of users engaging to the mobile app will increase considerably and maintain stable. You can find it hard to setup an expected payment gateway, then come to Lite version and your app will be equipped with a vast number of gateways along with unlimited plugins to expand the functionality of your app.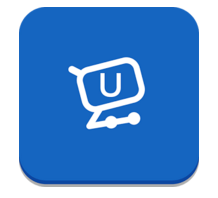 Simi Ultimate demo app: The best word to describe this demo app is that Ultimate version is the most popular one among three versions. This is the most user-attractive demo app allowing fast growing businesses to take use of it and develop their own Magento mobile app. This version is the one providing more functions than Lite version, certainly because of its being more expensive. Besides the capability to support a great number of payment gateways, your app can be set up with nice layouts along with reward points. Customers will find it easier to do checkout process because it helps automatically fill the customers' information. Last but not least, with Ultimate demo app, the merchants can also track the analytics, performance of their business as well as experience free installation service.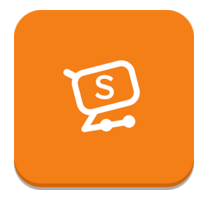 Simi Superior demo app: is considered the highest version of Simicart and the price is also the most expensive. But do not worry, with this price, your app must be more than your expectation as it will be equipped with the most outstanding features from Simicart. Supporting a wide variety of payment gateways, merchants can easily reach the more customers. Not only including all the best Simicart plugins, Superior version also provides the free installation. There are 3 app themes for you to try and labels for you to highlight the products. That's why this version is really suitable for big scale companies.
In short,
With the useful support from Simicart in 3 version of demo apps, customers now can have more chance to experience all the best features of Simicart packages before making the right decision.
If you are the startup who is really longing for a Magento mobile app one day, you should search and try them now to own the most dominant mobile shopping applications.
Simicart
SEE MORE: