Hey guys,
Don't be so serious when you hear about facts.
Don't be so skeptical also because today is not April Fool day 🙂 Take a deep breath, for what I am going to tell you might not change your point of view about one of the most common terms these days – when the world is under the invasion of m-commerce: Native app.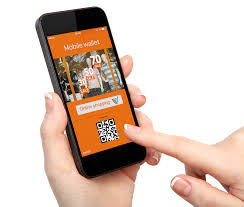 Most popular payment solution for Iphone & Ipad
# What is a native app?
Native app (or native application) is the mobile application that can be downloaded, installed and access on mobile devices and tablets. A native application can't be opened on browsers but a particular mobile operating system like Android or iOS. Normally, a user only can acquire native apps via downloading from app stores or app marketplaces.
# Why should I know about native apps?
It is not a coincidence that results to the increasing popularity of native app. The fact remains that native apps have considerable advantages over other kinds of mobile app like web apps or hybrid apps. From the aspect of performance, native apps really stand out with its high speed. Besides, if you want to utilize a mobile platform, native app is simply your first choice.
With the high level of access, native app developer could take advantages from mobile devices' basic functions, in other words, it has a deeper integration with mobile devices. Moreover, native app can work even when customers are offline. From these features, you know how being a native app could benefit your mobile shopping app and business.
>> Read the comparison between Native app and Web app
# Now, let's see 20 fascinating facts of Native app!
1. Each native app can only work on an operating system. Android app can't run on iOS devices and vice versa.
2. Because each native app is only compatible with one mobile operating system, each is built on a specific programming language and sold on typical app marketplace. For example, Android app is built on Java and sold on Google Play while iOS app is built on Swift or Objective-C and spread via App Store. For Window phone, it is written in .NET.
>> Read Programming languages you need to know to code a mobile app
3. Native app lives on user's home screen. This can help increase the chance to engage with user though the day. For native shopping app, this feature definitely assist e-commerce merchants to deeply involve with customers.
4. Native app can be used offline. User can play game on app without Internet access. Shopping app users can receive push notifications or reminders from e-commerce merchants.
5. Mobile app includes 3 types of app including native app, web app and hybrid app. Native app compromises more than 50% of the whole number of mobile apps.
6. Native app has accessibility to mobile device hardware like camera, recorder, GPS..etc as well as local data like contact list, calendar, play list,…etc. Thus, native apps run faster on mobile devices than other kinds of mobile app.
7. Native apps can be widely spread via huge app marketplaces like Apple App Store or Google Play. Thanks to it, one native app can acquire thousands of app users quickly and conveniently. Also, the safe and secure payment methods on iTunes and Google Play result in the fact that many app developers choose to work in native app.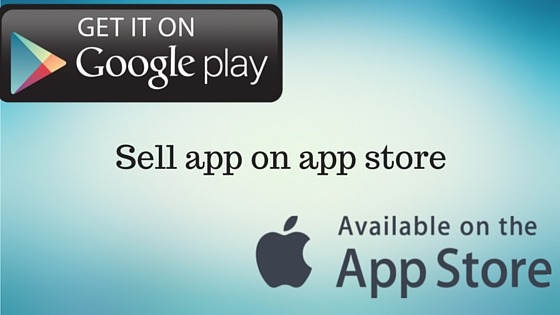 8. The process of creating a native app and maintenance is much more complicated and costly in comparison to that of web or hybrid apps. Additionally, native app has more advanced features over others so the cost of building a native app is the highest.
9. Native apps can be reached and installed directly on search engine but app stores. It requires marketing efforts so the app can come to users. Nothing ensures the instant fame of a native app.
10. To be displayed on app stores, an app needs to satisfy store specific requirements and gets the store's approval. It might takes one app 10 days on Apple Store and 3 days on Google Play to be approved. You have to register a developer account on these stores and pay fee so you can publish your app. This steps take time and effort but on the other hand, it increases safety and trustworthiness of your app.
Hope that this article gives you some useful information about native app. Think about your own mobile shopping app? Native app is undoubtedly a good choice!
SimiCart helps you create native mobile shopping app quickly and automatically without coding skills. Your mobile app could utilize all pros of a native app while SimiCart solves the cons like complex process of building, maintenance and update, the risk of being rejected by app stores,…etc. It's cool, isn't it?
Don't hesitate, let's create your native app with SimiCart now!