Holiday shopping peak is just around the corner, with
most shoppers starting to plan holiday gifts in October or earlier.
Holiday shoppers are increasingly digital-savvy and gift card is on top of everyone's wish list. By offering gift card this holiday season, businesses can increase their brand awareness, attract high quality customers and drive immediate revenue.
With a well-built gift card extension, you are more likely to deliver a shopping experience appealing to holiday gifters. Picking the best Gift Card Extension for your Magento store is a great way to prepare for the coming holiday shopping season. To help you kick start, this post highlights the top Magento Gift Card Extension to make this holiday season a time of growth and success:
Top 10 Gift Card Extensions for Magento in 2018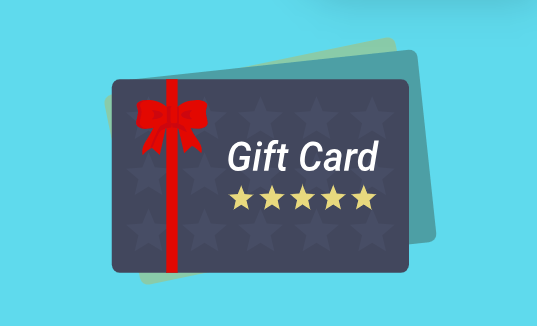 With Gift Card extension by Amasty, you can offer customizable gift card products for shoppers to buy for themselves or send to others via email or post office. The extension allows admin to create unlimited number of gift cards with fixed or custom pricing and keep track of all purchased products from the backend. Store admin can also automate emails reminding users to use their cards a number of days before its expiration date.
Key features:
For users
Customize gift cards before purchasing: choose card picture, card type (printed, virtual or combined), card value (fixed or custom value), specify delivery date and time zone, attach gift message,..
Manage purchased gift cards: add unlimited number of gift codes, track gift card balance, check expiration date, delete used cards, apply gift code and check card status from checkout,..
For admin
Configure price settings: set fixed value or enable min/max values for customers to specify custom value, add extra fee at fixed or percentage amount for purchases
Manage email dispatch: enable notification of expiration date, indicate when to send
Configure gift card products: Set card type (printed, virtual or combined), set general card lifetime, offer various gift card images, choose product types that can be bought with a gift certificate,..
Generate gift card codes, manage gift cards: manage codes, order history
Price:
Magento 1: $129 (Community) | $329 (Enterprise)
Magento 2: $249 (Community) | $549 (Enterprise)
Demo: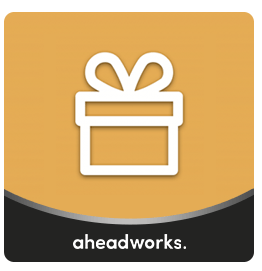 Gift Card by Aheadworks is an advanced and flexible tool that provide great benefits for both users and store owners. Along with generic gift card features, the extension offers various options for your customers including flexible gift card design, delivery methods, card balance tracking, easy use at checkout. Its rich customization functionality allows admin to set up the gift card program in the exact way that best fit their store.
Key features:
Gift card product types: Support virtual, physical or combined gift card products with email or post delivery options (or both)
Configurable card values: Admin can set fixed card amount or open for customers to determine their preferred value
Custom email templates: Choose among preconfigured templates based on business demand
Personalized gift card: Ability to tailor gift cards to personal preferences with configurable design, value and message
Gift card tracking: A grid with issued gift codes shows remaining balances and code statuses, including active, used, partialy used,.. with filtering options
Manual code generation: Gift codes can be created and delivered manually from backend
Price:
Magento 1: $139 (Community) | $779 (Enterprise)
Magento 2: $399 (Community) | $1199 (Enterprise)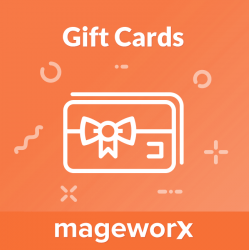 Gift Cards by MageWorx is an all-inclusive solution with multiple options for merchants to offer Gift Card as part of the store loyalty program. The extension is built to let shoppers conveniently buy, share and redeem gift card whenever they want it, which can ultimately attract more customers. drive extra revenue. A wide range of features are included to make the creation and management process of gift card products fast and efficient.
Key features:
Types of gift card product: email, physical, print gift cards
Flexible pricing schemes: fixed price, list of predefined values, price range, option to spend full gift card amount or multiple times
Create gift codes in bulk: Allow admin to generate multiple codes with a click
Support multi-store / customer groups: Assign gift card codes to different store views or customer groups
Gift card back-end control: change gift card status, enable expiration period, customize gift card details,..
Transfer gift card data: Import / export gift codes in csv file
Expiration alert: timely notify customers that their cards are about to expire
Price:
Magento 1: $119 (Community) | $238 (Enterprise)
Magento 2: $149 (Community) | $248 (Enterprise)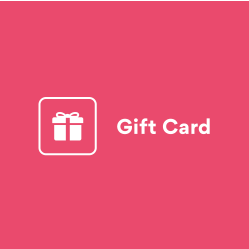 Gift Card by MageTrend can be used for all kinds of stores, allowing customers to create professional looking gift cards. Using the extesnsion, merchants can set up proper gift card program to deliver a smooth gift giving practice for holiday shoppers. By offering high flexibility in creating custom gift card, the extension is a smart marketing tool to potentially increase sales and get your brand noticed.
Key features:
Gift card template: 2 professionally designed, ready-to-use gift card designs are included
Import tool: Quickly transfer purchased gift cards into the system
User-friendly template editor: Customize a supplied gift card template by changing the background, text, font sizes, colors, and QR data
Gift card generator: Create unlimited number of gift cards to export and print
Send to friend: send a gift card via email (gift certificate) or post (printed gift card on paper)
Redeem forms: Gift card redemption form are included in the checkout and cart pages, allowing customers to apply multiple codes per order
Price:
Magento 1: $39 (Community)
Magento 2: $99 (Community)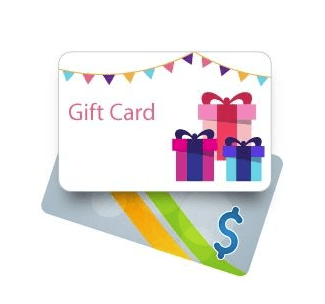 The gift card extension is great for holiday shoppers to make gift buying decision more easily and send surprises to friends and family without hassle. With easy customization, the extension allows customers to add their personal touch to the card. They can preview the personalized card on the product page to make sure the product is a right fit before purchasing it. The extension allows for flexibility choose to send it via post office or email directly from checkout.
Key features:
Buy physical or virtual gift cards
Create unlimited gift cards with flexible price types (Fixed price or price range)
Custom gift card templates can be created
Preview personalized gift cards on product page itself
Track status of all purchased gift cards
Multiple coupon codes can be applied during checkout
Generate and manage numerous gift card codes from back-end
Notify customers of the gift card status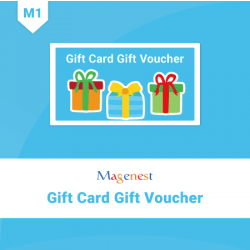 The extension by Magenest is a powerful tool to help merchants easily create and manage gift cards, generate codes for their marketing campaigns, apply unlimited card values. It equips your Magento store to set up a gift card program that motivates your customers to buy more and attract new customers at the same time. Using the extension, your customers can have the freedom to customize their own cards and send to loved ones as a gift.
Key features:
For users
Buy a gift card for themselves or send it as a gift to their friends
Choose to deliver purchased gift card by email or physical mail
Automatically get notified about Gift Card information after purchase
Manage purchased gift card/gift voucher at the account dashboard
For admin
Manage, edit, delete gift card products as well as import and export gift card data
Configure the gift card module, change the email template and the pdf gift card settings
Print many gift cards by one click to deliver gift card offline
Price:
Magento 1: $69 (Community) | $249 (Enterprise)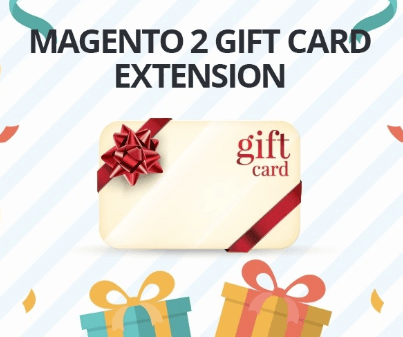 Magento 2 Gift Card by Land of coder is helpful for merchants to differentiate their stores this holiday season by offering unique gifting experience. The extension makes gift card program easy to set up and manage in your Magento store, helping holiday shoppers choose the perfect gift for their friends while driving value for your business.
Key features:
Create unlimited physical or virtual gift cards with different pricing, image, quantity,..
Personalize gift card to specific needs with eye-catching design and drag & drop feature
Apply gift card codes from cart or checkout page
Customer page shows card balance and spending history
Manage gift card email notification with ease
Keep track of all card transactions in a few clicks
Support multiple languages and storeviews
Price:
Magento 2: $199 (Community) | $1198 (Enterprise)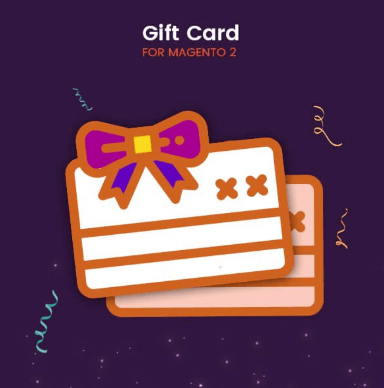 Using the Magento 2 Gift Card by MageAnts, merchants can provide their customer a nice gift option with gift cards valued at various rates. A gift card program built by the extension would be useful during holiday festival season, which can save customers' time and efficiently boost sales for store at the same time.
Key features:
Configure gift card value for specific price or price range
Manage and modify automatically generated codes
Gift cards can be applied for specific product categories
Customize gift card using advanced settings from backend: discount on gift card products, validity period, allow delivery date and time,..
Choose from existing gift card templates or upload image to create custom template
Make changes to the email templates with new fonts or background
Notify customers before their cards expire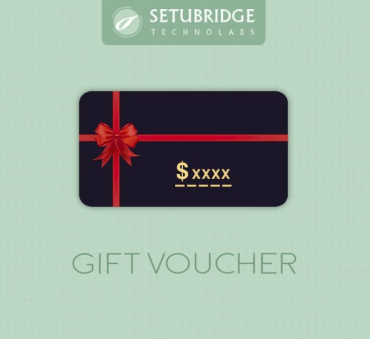 Gift Voucher by SetuBridge is well-suited for Magento stores to offer gift card products that can be purchased by customers who want to send as a gift to their loved ones. The gift voucher can be redeemed by the recipient as discount while shopping in your Magento store. The extension is highly flexible in terms of card values, delivery methods, redeem options and balance tracking,..
Key features:
Support 3 types of gift voucher: email, printable or offline, each caters to a different way of sending gift cards
Choose card value from a drop down list or fill in a custom amount within a pre-set range
Work for guest and registered customers when redeeming voucher
Create gift card with custom control templates, voucher prices, starting – ending dates and more,..
3 options to set gift price: fixed drop down or selectable custom price
Upload a custom image to display on the gift voucher
Manage balance, status & expiry date of gift voucher from customer account
spend voucher partially or completely as a discount during the checkout process
Price:
Magento 2: $99 (Community)
Magento 2 Gift Card extension by FMEextensions is an excellent way to increase your brand equity among the friends, family and social circles of your loyal customers. It allows customers to purchase exciting gift vouchers for various occasions such as birthdays, weddings, anniversaries, etc. and instantly send them to their loved ones. With flexible and customizable settings, the extension provides a perfect solution for gifting dilemma in Magento stores.
Key features:
Create an unlimited number of multiple types of gift cards

Create a dedicated page to list gift cards

Offers 3 pricing models (Fixed, Dropdown, Range)

Send gift cards via Email, Post or PM

Customers can choose a gift card from the image gallery

Customers can also upload a personalized gift card image

Automatically creates coupon codes in seconds

Configure gift card coupon validity 
Price:
Magento 2: $99.99 (Community) | $349.99 (Enterprise)
See also: