What is ERP?
ERP (Enterprise Resource Planning) is an end-to-end solution to connect a variety of business aspects including product planning and development, manufacturing, sales, and marketing. A standard ERP software provides businesses with great efficiency in managing all these processes from one place. These process management tools act as a single source for all business data: orders, catalog, inventory, customer accounts,..
ERP can be utilized to streamline operations and boost efficiency for both enterprise-level businesses and small/medium businesses with large production output. There're numerous platforms offering
ERP software products
that can be integrated with Magento system, including Microsoft Dynamics, SAP, NetSuite and much more.
Why Integrate ERP with Your Magento Store
Integration of ERP and e-commerce systems allows manager to perform a certain task in one system and let others catch up automatically. A well-integrated ERP system can optimize and
automate repetitive manual tasks
to increase the speed of data exchange and improve customer service efficiency. To achieve that, merchants are utilizing ERP integration solutions for their
Magento stores
to save time, minimize costs and reduce risk of errors. Whatever your choice of ERP is, here is a list of the best extensions to integrate your ERP and Magento system, approved by
Magento Marketplace
:

Beehexa utilizes the latest technologies and optimizations in the industry to deliver to you Hexasync — a real-time data sync and monitoring middle-ware. Hexasync provides data-integrity protection measures, as well as cell-based mapping in order to ensure a reliable synchronization between your Magento storefront and ERP applications. Beehexa's Magento ERP Integration is capable of handling your every kind of data, with support for various key data: Product Category, Warranty, Shipment, Customer, Warehouse, Invoice, Order, and Products.
Features:
Middleware: a light application-independent software that handles all the complexity of integrations
EAV Design Pattern: is incorporated to allow for more flexibility in data modeling
Message Queue-Based Architecture: simplifies the coding of decoupled applications and provides better performance, reliability, and scalability
Customizable Handlers: allow for better visibility into the statuses of your customers' orders
Cell-Based Mapping: high precision mapping of single-cell data for a reliable synchronization
Async Integration: keeps your business updated with real-time synchronization
Compatible with legacy ERP applications: Connect your Magento storefront with any legacy ERP applications with ease
Pricing:
Contact Beehexa for a demo and custom quote.

Magento ERP Integration by Alluvia is a cloud-based integration software to help you integrate your Magento 2 store with an ERP system of choice. The solution is designed by ERP experts with your needs placed at the center of development, and as a result, you can easily integrate any ERP system to your Magento 2 store in a few clicks.
The solution is more like software than it is an extension, which is why you should only need to install Magento ERP Integration to your system and every data exchange will be processed via API in the background.
Features:
Cloud-hosted
Transparent pricing
Ready-to-use Magento Integration Templates
No extensions or changing code
Better data management
Simple mapping
Lower total cost of ownership
Automatic updates
Pricing: Contact Alluvia for a demo and a quote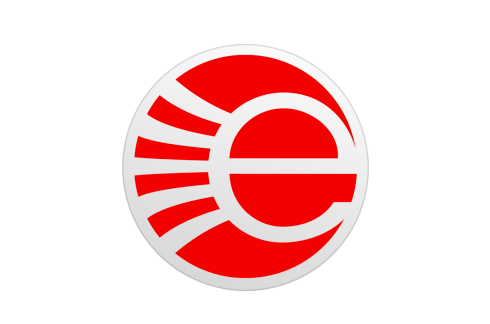 ERP integration by Ebridge aims at automating key business processes to eliminate the need for manual data entry. Its powerful, cloud-based ERP and accounting integration solutions support more than 30 popular ERP systems including Sage, Microsoft, SAP, NetSuite, Epicor, and Intuit QuickBooks. It allows for data entry automation of product updates, orders, customer data, pricing/ inventory levels between Magento and ERP systems to avoid costly errors. The solution is a good fit for Magento merchants with more than 200 orders a month or spends more than 10-15 hours a week on manual data entry.
Features:
Automated data exchange & integration between Magento and a connected ERP
Support multi-store, multi-platform (Marketplace, CRM,..)
End-to-end solution to handle data translation, compliance and connectivity from the cloud
Reduce the need for mapping and ownership cost with shared business rules
Access to a web-based application eiCloud for data management and archiving
Unlimited 24/7 access to Ebridge support team
Pricing:
Custom pricing from $300/month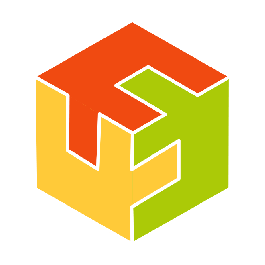 An ideal solution for managing your e-commerce store. Integrating ERP extension is a perfect solution for this. It not only helps easily manage the inventory, orders, customer data, and more but also helps improve the sales of your business dramatically. Choose this solution right now to enhance the wonderful things it brings.
Features:
Stock management: Barcode Reading, stock tracking, multi-function deposits Stocks Transfer, System Alert (Low Stock) Features Inventory.
Supplier Management – Monitoring Procurement – Purchasing: Add Supplier, Supplier Management, Tracking Purchase Price, Supply Needs (lean and low stock alerts), supplier purchase orders, receipts and stockpiling purchase orders, followed backorder)
Order Preparation – Preparation of orders: Distribution of commands depending on the status of the stock pick list Edition (picking), Process preparation and printing (invoice, delivery note) mass preparation through reading bar codes, Automatic printing of transport labels.
Orders Management: Availability Status by product, Planning of customer orders and planned delivery, availability of advanced options.
Reporting / Dashboards: Graphics and Sheets, Sales Analysis by products or suppliers. Selection by criteria and choice of dates
Pricing: €790 (~$957) (CE) – €1,580 (~$1914)(EE)
Demo: Backend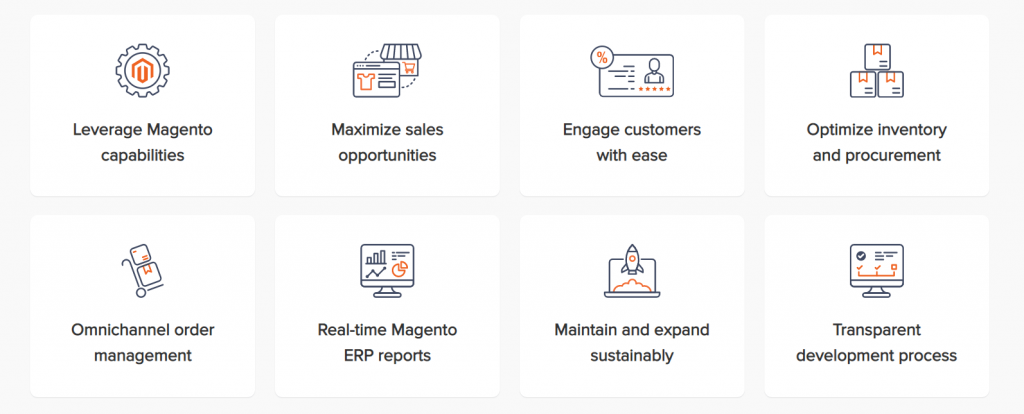 You can improve the data exporting process and bring the most efficient use of the retailers with this Magestore's ERP solution. It is a strong extension that can respond to the business needs of the store owner. It allows you to manage the business effectively as well as bring big revenues.
Features:
Compatible with almost all 3rd-party solutions
Intuitive interface for the most efficient use
Ability to customize and meet specific business needs as well
Allow updating all data in Magento in real-time
Flexible exporting process
Pricing: Contact for a demo and quote

Xtento provides an easy method for store owners to integrate data between Magento websites and AccountView. Using this module, all data, items, and orders of your store will be exported automatically and conveniently. Also, custom fields can be added upon request.
Features:
Allow exporting all order, item and customer data
Ability to export all data quickly
Ability to integrate with any solution
Allow adding custom fields
Pricing: $425
Demo: Contact for support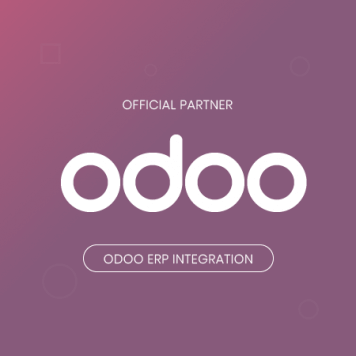 The extension from Magenest provides a 2-way integration between Magento 2 and Odoo ERP. The benefit of Odoo integration is the automated and effective operation that helps your organization save time and effort without any manual errors. Also, there are plenty of fields that can be synced from Magento to Odoo. Almost anything can be synced with this extension.
Features:
Allow syncing Magento 2 Customers to Odoo contacts
Allow syncing product, order, invoice, sale order, and credit memo from Magento to Odoo
Allow syncing Tax rules and Shipping methods from Magento to Odoo
Easily tracking performance transmitting data with syncing reports
Support synchronization in real-time or by cronjobs
Support automated or manual synchronization
Track all syncing requests and syncing status
Pricing: $169 (CE) – $269 (EE)
NetSuite SmartConnector is a pre-built integration to connect Magento with NetSuite ERP for timely order fulfillment, real-time inventory, accurate order statuses, cancellation and refunds. Using SmartConnector, Margento merchants can have their order, customer and product information quickly and easily integrated without any IT support. By automating processes that rely on Magento & NetSuite, it helps businesses efficiently scale operations while minimizing on-going costs.
Features:
Order Management: view online orders in NetSuite when customers finish checkout on Magento site
Shipping & Fulfillment: leverage advanced fulfillment logistics and notify customers with real-time tracking details
Inventory levels: keep stock levels unified to minimize over/under selling
Products & Variations: manage products and attributes directly from NetSuite
Payment & Invoices: support multiple payment methods, whether payment is made at checkout or after fulfillment
Cancellations & Refunds: Manage cancellation and returns from NetSuite and make statuses available in Magento
And more advanced capabilities
Pricing: Starter Edition from $3000/year; Standard Edition from $5400/year; Premium Edition from $7200/year
Demo: Contact Celigo for a demo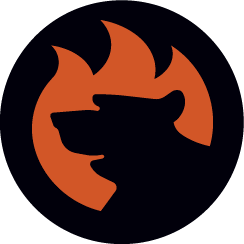 With ERP Integration for Magento 2 by Firebear Studio, you can effortlessly connect any ERP to your Magento store. The solution is built upon the Improved Import and Export architecture and utilizes multiple connection channels to enable full data sync.
Moreover, Firebear Studio also makes sure that you can have your data connected in either bidirectional or one-way connection, allowing for more flexibility in managing your business. You can select real-time, event-based, or request-based exchange
Features:
Delivering professional data implementation via bidirectional pipelines
Develop out-of-box solutions to suit your business specifics
Make any part of the workflow manageable
Self-sustainable integration results regardless of the platform base
Full data sync
All transfers under your control
Multiple connection channels
Pricing: Contact for a demo and a quote
---
Further Reading:
Magento Community vs Enterprise: A Detailed Comparison