What is ERP?
ERP (Enterprise Resource Planning) is an end-to-end solution to connect a variety of business aspects including product planning and development, manufacturing, sales, and marketing. A standard ERP software provides businesses with great efficiency in managing all these processes from one place. These process management tools act as a single source for all business data: orders, catalog, inventory, customer accounts,..
ERP can be utilized to streamline operations and boost efficiency for both enterprise-level businesses and small/medium businesses with large production output. There're numerous platforms offering
ERP software products
that can be integrated with Magento system, including Microsoft Dynamics, SAP, NetSuite and much more.
Why Integrate ERP with Your Magento Store
Integration of ERP and e-commerce systems allows manager to perform a certain task in one system and let others catch up automatically. A well-integrated ERP system can optimize and automate repetitive manual tasks to increase the speed of data exchange and improve customer service efficiency. To achieve that, merchants are utilizing ERP integration solutions for their
Magento stores
to save time, minimize costs and reduce risk of errors. Whatever your choice of ERP is, here is a list of the best extensions to integrate your ERP and Magento system, approved by
Magento Marketplace
:
Top 9 Magento ERP Integration Solutions
Magento ERP Integration by Beehexa
ERP integration for Magento 1 by Aheadworks
Ebridge Connections ERP integration
B2B ERP Connect by Corevist
Farapp NetSuite & ERP Connector
Magento integrations by APPSeCONNECT
Magento ERP Integration by i95Dev
NetSuite SmartConnector by Celigo
Commerce Link by Visionet
Beehexa utilizes the latest technologies and optimizations in the industry to deliver to you Hexasync — a real-time data sync and monitoring middle-ware. Hexasync provides data-integrity protection measures, as well as cell-based mapping in order to ensure a reliable synchronization between your Magento storefront and ERP applications. Beehexa's Magento ERP Integration is capable of handling your every kind of data, with support for various key data: Product Category, Warranty, Shipment, Customer, Warehouse, Invoice, Order, and Products.

Features:
Middleware: a light application-independent software that handles all the complexity of integrations
EAV Design Pattern: is incorporated to allow for more flexibility in data modeling
Message Queue-Based Architecture: simplifies the coding of decoupled applications and provides better performance, reliability, and scalability
Customizable Handlers: allow for better visibility into the statuses of your customers' orders
Cell-Based Mapping: high precision mapping of single-cell data for a reliable synchronization
Async Integration: keeps your business updated with real-time synchronization
Compatible with legacy ERP applications: Connect your Magento storefront with any legacy ERP applications with ease
Pricing:
Contact Beehexa for a demo and custom quote.
ERP integration extension is developed by the Magento Premier Extension Buider Aheadworks to allow for smooth integration of Magento websites with almost any ERP solution. The extension makes sure all key data is automatically synchronized between Magento and ERP system: Order placed within Magento store are instantly imported to ERP system while product updates from ERP are updated in the web store in real-time. The fast and secured synchronization process can handle thousands of orders and stock updates everyday without any data loss.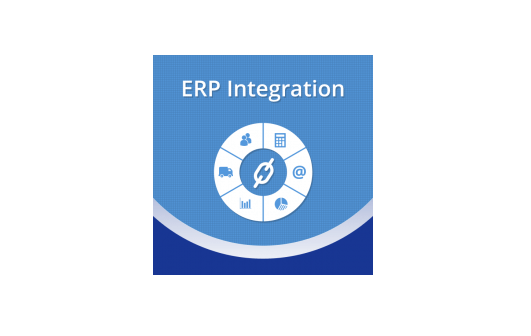 Features:
Flexibility: the ability to integrate with almost any ERP System.
Synchronization: All key data including products, orders, price/stock updates, customers is automatically synchronized.
Security: Data transition between Magento & ERP is secured via HTTPS.
Reliability: Updates are queued up and any error occurred can automate a warning email to eliminate any possibility of data loss.
Independence: Keep Magento & ERP independent of each other so that breakdown on any side won't affect the other.
Customizable: The extension is 100% open-source, making it easy to custmize.
Pricing:
$4200 (Magento Community & Enterprise 1.x) / Installation and setup assistance +$1,800
ERP integration by Ebridge aims at automating key business processes to eliminate the need for manual data entry. Its powerful, cloud-based ERP and accounting integration solutions support more than 30 popular ERP systems including Sage, Microsoft, SAP, NetSuite, Epicor, and Intuit QuickBooks. It allows for data entry automation of product updates, orders, customer data, pricing/ inventory levels between Magento and ERP system to avoid costly errors. The solution is a good fit for Margento merchants with more than 200 orders a month or spend more than 10-15 hours a week on manual data entry.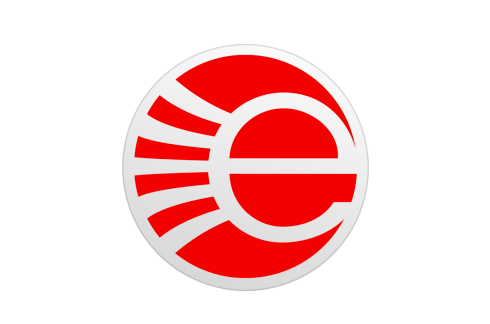 Features:
Automated data exchange & integration between Magento and a connected ERP
Support multi-store, multi-platform (Marketplace, CRM,..)
End-to-end solution to handle data translation, compliance and connectivity from the cloud
Reduce the need for mapping and ownership cost with shared business rules
Access to a web-based application eiCloud for data management and archiving
Unlimited 24/7 access to Ebridge support team
Pricing:
Custom pricing from $300/month

The ERP Connect delivers world-class, real-time SAP-Magento integration to help industrial manufacturers and distributors modernize their sales and order management processes. With the extension, companies can offer their customers a B2C-like online experience and the ability to self-service their orders 24×7. The solution is great for businesses operating in multiple states, countries, or currencies with complex B2B model .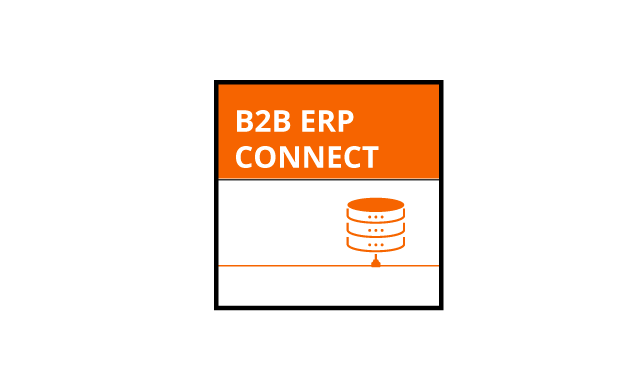 Features:
Compatible with the following SAP versions: SAP ECC, SAP R/3, SAP All-in-one, SAP S/4HANA
Real-time transactional data from SAP system is synchronized to Magento backend
All orders placed on Magento website is available from the SAP system in real-time
Dynamic data from SAP including B2B pricing, freight, tax, inventory, buying rules and discounts is delivered in real-time to customers on Magento site.
Pricing:
Contact Corevist for a custom quote
Farapp provides a cloud-based solution to integrate Magento storefronts with NetSuite and other ERP backends. The software empowered your Magento store to sync orders to ERP and update fulfillment data from ERP. It allows you to manage product catalog, automate product updates like attribute options, product images from your ERP to Magento storefront. With ERP Connector by Farapp, Magento merchants can run online business from a centralized ERP backend to save time and money.
Features:
Automatically sync latest quantity data from ERP to Magento to keep quantity up-to-date
Manage prices and item data from ERP while products are automatically updated in Magento storefront
Create new products or attribute options in ERP and have these listings and attributes automatically created in Magento when updating your items
Import external images to catalog in ERP and have these images automatically synced to product listings in Magento
Pricing:
Subscription pricing plans starting from $167/month (billed annually)
APPSeCONNECT is the emerging business software to connect Magento with various ERP platforms including SAP, Microsoft, Sage, Acumatica, Netsuite etc. The software enables real-time, two-way data exchange between Magento and ERP to streamline operations, thus increasing productivity and efficiency. Merchants can select the ERP system they want to connect with Magento and share their integration requirements with APPSeCONNECT team for further discussion and actions.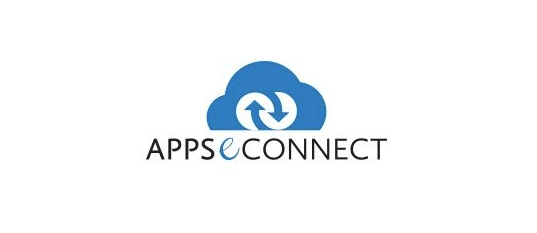 Features:
Seamless integration with ERPs such as SAP (SAP B1, SAP ByD, SAP ECC/ECC, SAP S/4), Microsoft (NAV, GP, AX, 365), Sage 300, Acumatica, Netsuite and many more
Provide real-time updates from ERP system to Magento platfrom
Sync e-commerce data from Magento backend to ERP software
Secure data in transfer between applications
Pricing:
Subscription pricing plans starting from $223/month (billed annually)
i95Dev provides a flexible and agile solution to automate information sync, including orders, customers, products and inventory between Magento and ERP systems. It helps reduce costs in managing numerous disconnected systems and outdated manual information sync techniques. Using i95Dev's solution merchants can improve operational efficiency while providing their customers an enterprise-level experience.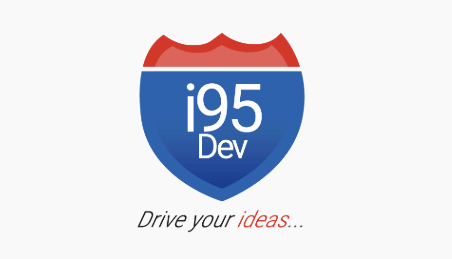 Features
ERP integration: Magento integration with SAP Business One, Sage 100, Microsoft Dynamics AX, NAV, 365, GP
Customers: Add new or update an existing customer from one system and sync data to the other
Orders: Automate and streamline order processing by syncing sales and order details across Magento & ERP
Products: Update product information (description, SKU, qty, weight, price, cost, etc.) from a single backend and sync across others
Inventory: get real-time access to inventory levels, regardless of the origin of sales
Tier Price: cater to diverse customer base with special prices, while effortlessly syncing information to ERP
Credit limits: leverage credit limits and customer group information by extending Magento to support them
Pricing (for 12-month license):
$5100 (SAP B1, Microsoft Dynamics AX, NAV, 365, Sage 100) / Installation service +$9995
$4500 ( Microsoft Dynamics GP ) / Installation service +$8999
NetSuite SmartConnector is a pre-built integration to connect Magento with NetSuite ERP for timely order fulfillment, real-time inventory, accurate order statuses, cancellation and refunds. Using SmartConnector, Margento merchants can have their order, customer and product information quickly and easily integrated without any IT support. By automating processes that rely on Magento & NetSuite, it helps businesses efficiently scale operations while minimizing on-going costs.
Features:
Order Management: view online orders in NetSuite when customers finish checkout on Magento site
Shipping & Fulfillment: leverage advanced fulfillment logistics and notify customers with real-time tracking details
Inventory levels: keep stock levels unified to minimize over/under selling
Products & Variations: manage products and attributes directly from NetSuite
Payment & Invoices: support multiple payment methods, whether payment is made at checkout or after fulfillment
Cancellations & Refunds: Manage cancellation and returns from NetSuite and make statuses available in Magento
And more advanced capabilities
Pricing:
Subscription pricing plans starting from $250/month
CommerceLink is the efficient middle-ware allowing Magento platform to seamlessly sync ecommerce data with Microsoft Dynamics 365. CommerceLink create a unified system for centralized channel management by efficiently transferring sales orders, inventory,.. in real time. It takes advantages of both platforms to eliminate error-prone, time-consuming manual integration and deliver a consistent brand experience across all channels.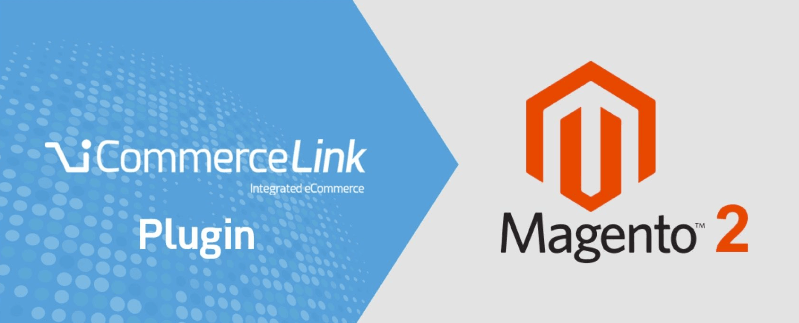 Features:
Customers: Customer data is synced between systems as soon as a new customer account is created on your Magento website. Whenever a customer's information is updated, it is synced instantly within Microsoft D365.
Sales Orders: When an order is placed in the Magento store, it is forwarded to D365 with customer information, product line items, shipping, payment, discount and tax details.
Pricing:
$50 (Magento Enterprise 2.x) / Installation service +$5000
---
Further Reading:
Magento Community vs Enterprise: A Detailed Comparison
Is it helpful?
Let us know if you liked the post. That's the only way we can improve.