Emerging role of mobile app marketing
This year, E-commerce is reaching an important milestone. Businesses are going to see mobile revenue overtake desktop on a broad scale in 2017. The ones that lead the mobile competition are going to be the first to capture mobile revenue increase in 2017. And mobile app marketing plays the crucial role to stay ahead of this fierce competition. Revenue was not easily generated only by the development of a mobile app. Like any product or service, mobile apps require a strategic marketing plan in place to gain awareness and boost sales generation.
However, mobile app marketing can be a demanding task that cost you lots of time, money and efforts. Businesses are struggling with mobile app marketing in the user journey, from app discovery to app usage and factors that affects customer loyalty or app abandonment. Understand these challenges, we've brought together many useful tips to help you solve them all.
Listed below are the top mobile app marketing tips for your business in 2017:
1. App Store Optimization
As apps are mostly discovered through general browsing in app store's search results, the app store is surely the primary app discovery method for your customers. You can make it easier for potential customers to find and install your app by optimizing mobile apps to rank higher in the app store. That increased visibility tends to drive more traffic to your app page in the app store and eventually boost app installs.
To effectively improve your app ranking, you should research to find out most relevant keywords to your potential customers and proactively set your app's title, keywords, descriptions, screenshots. Ratings and reviews are also important when it comes to app download. Positive ratings and reviews motivate customers to take action immediately. You can encourage the happy customer to leave positive reviews by in-app messages to remind them.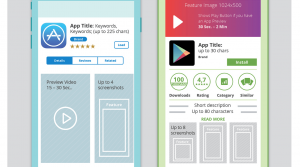 2. Influencer marketing
Influencer marketing is now one of the most valuable marketing forms. According to a study by Tomoson, influencer marketing is the most cost-effective online customer acquisition method. This remains true for your mobile commerce app too. These days customers are paying less attention to direct marketing messages. The better way to acquire more potential customers is to deliver your app from a source they trust. By choosing the right influencer and the right marketing platform, you can reach a larger target audience and attract higher quality users for your mobile app.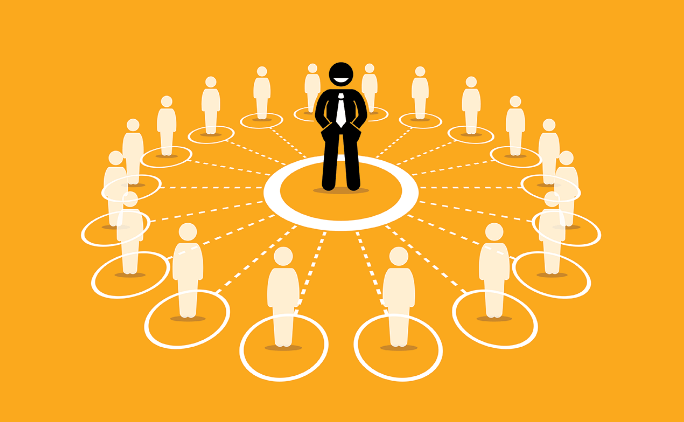 3. Customer retention before acquisition
Many businesses have neglected the importance of retention by assuming that acquired customers will come back to your app. In fact, 90% of the users who download your app will be gone within 6 months, according to Apptentive. That makes customer retention the number one problem of mobile app marketing. Without good retention, acquiring more customers will only result in more app abandonment. That's why you should focus on retention before even thinking of acquisition.
Carefully track in-app customer behaviors to address retention issues, figure out when and where they drop off and build a plan to pull them back. Customer retention should be your long-term strategy as retaining a customer is a lot easier than acquiring a new one.
4. Deep linking for more engagement
There are several ways to engage more customers in your app. Adopting deep linking technique across multiple mobile app marketing channels is one of the most effective methods. With this technique, you can drive users to the exact app page they are looking for. For new users who haven't installed your app yet, they will land on your app download page in app store first before being redirected.
Deep linking can be extremely powerful in combination with push notification to gives your customers incentive to return to your app. By tapping on the notification, your customers can access a special offer in your app, or a discounted product lying right in their shopping cart. Deep linking is proven to be effective for both customer retention and acquisition. Involving deep link in multiple social channels to reach more new users and prompt them to download your app.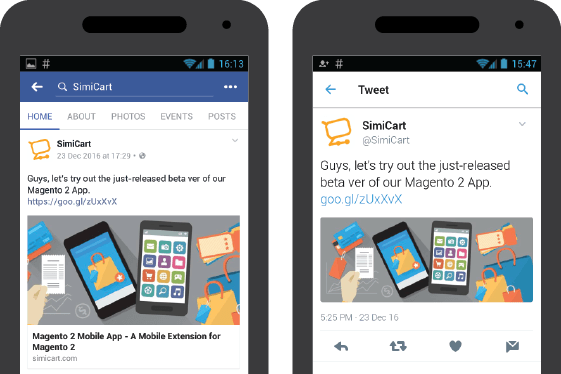 5. Smooth onboarding experience
For consumers, there's not a more valuable attribute in an app than user experience. An overall negative user experience will make other mobile app marketing efforts pointless. When it comes to user experience optimization, creating a great app onboarding is the first thing to do. Providing a great experience from the start will make a huge difference. App onboarding helps customers get to know your app by showing them its benefits and how your app make shopping easier for them. Don't just list all your app features, highlight the best ones and specific use cases so that users understand why they need your app. You can communicate the purpose of your app to your customers through an engaging onboarding experience.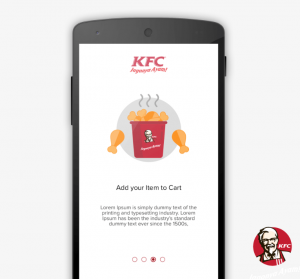 6. Stay low on storage
According to a survey by Google, taking up too much phone memory is the number 1 app-related issue that leads users to uninstall an app. Apps that occupies too much storage tend to drain the users' phone batteries quickly. Such irritations cause these apps to be less likely to survive on the device. Too many apps, too little space. So they eventually delete the heavy app to free up memory. Before you do anything, make sure your app does not consume too much device memory.
7. Make use of app analytics
As stated above, you can make use of app analytics to discover and fix retention problem. There are potential drop-off points for your customers. For example, difficulty finding a relevant product, confusing checkout process or unexpected shipping fee can be the tipping point. With the power of in-app event tracking and analytics, you can find out exactly where your customers leave and what holds them back. Having a deep understanding of user flows, drop off, usage, and retention rates helps you make better marketing decisions to fix these issues.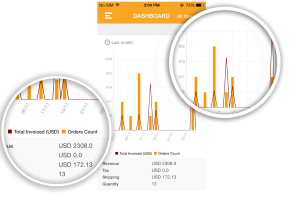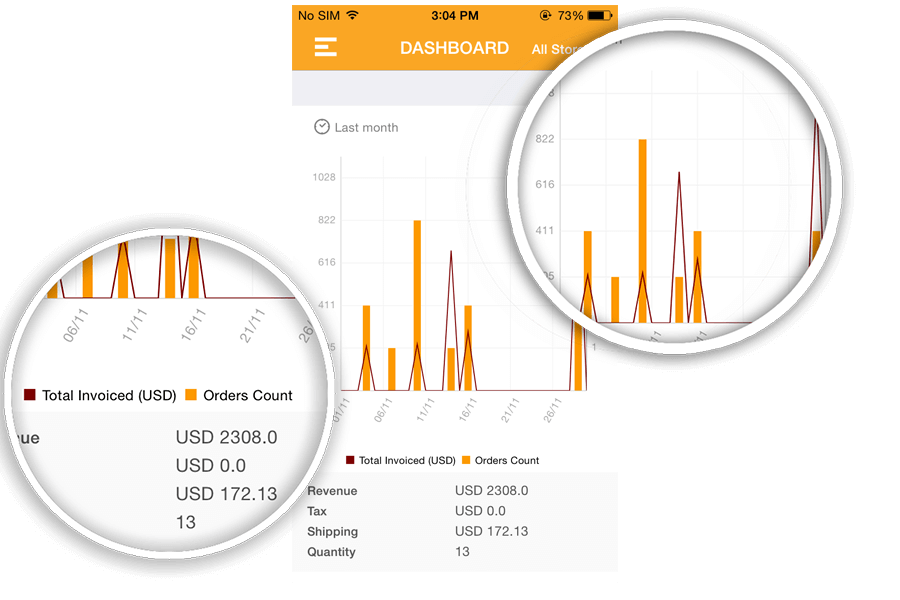 Take your chance
This year is promising great mobile revenues, but only for businesses that are able to meet customer expectations across devices. Therefore pulling off a smooth mobile app marketing plan should be your top priority in 2017. For that reason, Simicart provides your business with
tons of app marketing features
to boost usage, convert users, and increase mobile revenue.