There's a good reason that mobile demand always stays in the mind of people nowadays. Actually, this year has observed a trend that the number of mobile-only internet users surpassed that of desktop-only, according to Comscore.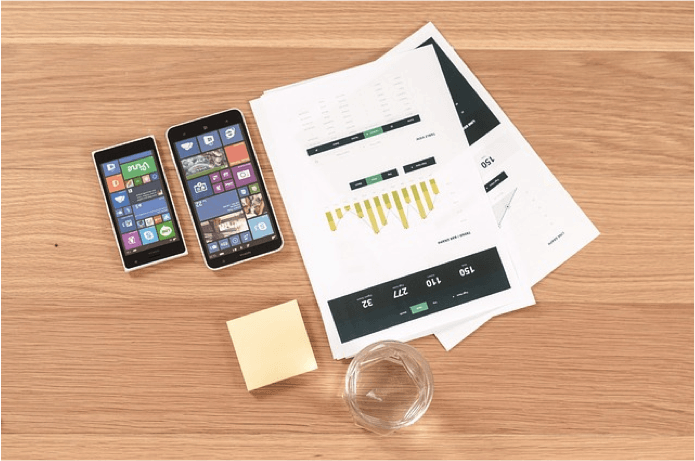 In a study by Smart Insights earlier this year, it was found that in the United States, mobile digital media time is now much higher (51%)than desktop digital time (42%).
Practically two-thirds (64%) of Americans now own a smartphone.
Of those in the United States with smartphones, 46% say they can't live without their smartphone.
Customers coming from all walks of life living and working via mobile unintentionally give marketers unprecedented opportunity to communicate and bring something meaningful to customers.
As 2016 is coming nearer, the intense development in mobile marketing will be the potent base to promote this two-way relationship, providing the customers with more precious experience to improve their lives. So now, discover the most outstanding mobile marketing trends in 2016 and explore how these trends would shape the building of long-term relationship through mobile.
Let's explore the most prominent mobile marketing trends in 2016
Focus on mobile users in every aspect
Nowadays, besides improving the quality of products, businesses have to optimize the mobile experience in order to generate more personal engagement. From the very first step to sales, all businesses have to evaluate the mobile experience of customers then making a specific plan to improve the experience at multiple points in the path to get success.

Creating a more customers focused experience will be the main goal of many m-commerce businesses in 2016. The shopping habit of customers has been changed relatively, mobile apps should be viewed from the path of customers' path so the experience they get from mobile can meet their needs. As a mobile merchant, you should just not focus on what people are doing and make sure you can meet their requirements but try to analyze the relevant data. This is a very crucial task as improvement in mobile experience can reveal to you how customers are actually using your app and how to fix the features your app is lacking.
New approach to products
2016 is predicted the new era of products purchased via mobile. We just not focus on how to create adaptive products but also re-generate the thought of how to bring the right products to the right place at right time, certainly after the time customers agree to receive the product.
Now that you spend a large amount of time to browse the web, after adding the product you want most to the cart, you will have to confirm to receive the goods. That's when logistics team has to care about how to deliver goods to your place in time. The same thing would happen to mobile users. In 2016, more mobile merchants will have to focus on improving the delivery of goods besides increasing the influence of goods.
Build content-oriented app
Many marketers have to admit that such methods applied on the website sometimes are not effective enough on mobile devices. Actually, customers tend to get fed up with marketing on mobile, so a more content-oriented sales app will be the greatest method to attract customers.
The key factor for your own app to gain success in 2016 is the ability to personalize your mobile offerings and the content within. By developing deep and specific content, users can find your app trustworthy, thereby boosting their desire to buy products. In fact, a large number of marketers also found out that nothing can improve their marketing program as fast as enhancing their messages given to customers
Video ads on mobile sales app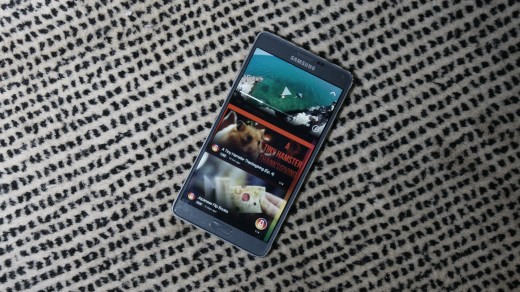 Mobile apps in the future will not be boring anymore with the support of video ads as it is becoming a prevalent social media tool. The fact is that an under-15-second video can become a marvelous way of transmitting a message to customers, thereby creating special images in customers' mind and also increase the sales of your business.
Google will incorporate the video ads in search results, Facebook will enable its video playing mode. Twitter is getting it on video game….From such source, customers can easily catch your app's image. In the end, they can get the most generic portrait of your app and be willing to pay much money for your products.
>>>Related: Ways To Make Customers Happy To Pay $5000 Each Day With Video Plugin From Simicart
Google App Indexing, Deep Linking, and Mobile Search Enhancements
Sure, this will become an indispensable trend in mobile app next year.
Deep linking will increase once the business enhances the content to be more discoverable. Both of Apple and Google will create the opportunities to use APIs to let the content be easily found on mobile search. Businesses will be more likely to build deep link for real content from their mobile advertising programs. Then customers will see more and more information from your app on mobile search, then this could provoke the brand development of your business as well as increase the ability to make payment from customers.
In short,
Mobile has already conquered the desktop land to become the primary screen for many people, and marketing opportunities are rapidly evolving to keep up with that crucial change. These emerging mobile marketing trends will  reveal the new opportunities to share messaging with customers, but more importantly, new ways to get to know them and better understand their needs.
>>>Related: 5 Great Tips To App Store Optimization For Magento App