A successful Magento shopping app is the one integrated with an amazing design, a wide range of products, a great experience, a reasonable security policy,….However, today, almost all e-stores assure that they can meet all the above requirement, then the competition in e-commerce industry becomes fiercer than ever.
And you know, the key factor to distinguish your own Magento mobile app with others lies on the way you support customers and meet the demand of customers. In other words, customer service plays a very important role in determining the success of a Magento sales app.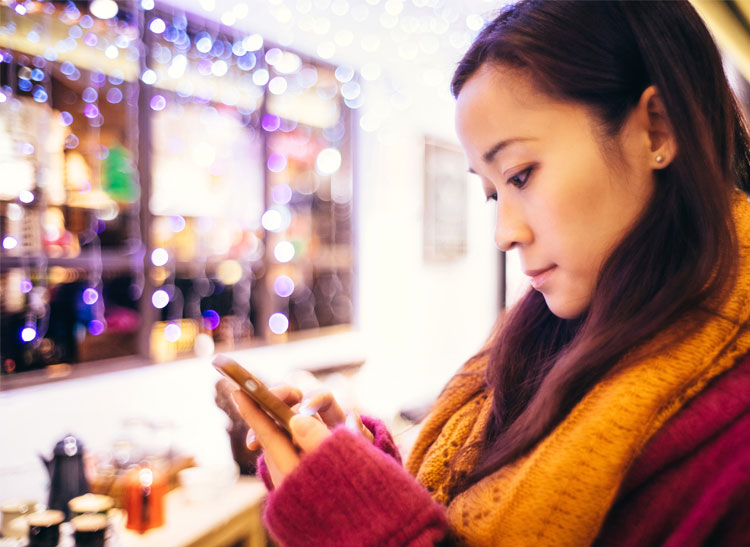 It is believed that a great customer experience with amazing customer service are the key to keeping existing customers stay long on your app and earn more new customers as well. Therefore, to be different from competitors, focus on promoting the experience as well as supporting customer service for them in time. Though it seems to be simple to say, it seems hard to do action. In fact, so many people make mistakes in setting customer service. Be wise enough to avoid these following simple customer service mistakes in Magento shopping app and win customers' hearts.
Most popular customer service mistakes in Magento shopping applications
#1 Poor design
The first impression of mobile users on an app is reflected on the mobile app design. The more attractive the design is, the more likely users tend to stay on your app. If the design is poor, it means you lose half of the chance to get success. With a poor UX design, customers may consider you as selling low-quality products and not showing respect to them.
Solution: It is recommended that you should utilize the amazing and available templates from Simicart. They are free (some require a fee), accessible and good-looking enough to draw the attention of thousands of mobile users. With such themes, you not only save an amount of money but also get what you expect.

>>>Related: 3 Most Common Design Mistakes Magento Mobile App Merchants Should Avoid
#2 No mention of operating hour
As you may know, every e-store can offer products 24 hours 7 days a week, but the problem is that mobile customers do not know whether you can interact with them 24×7 or not. If you do not mention the exact time you can live chat with them, reply to their request, consult them, it will be a big failure of your app.
Solution: Therefore, to make sure mobile customers never turn their back to your app, make it clear in the FAQ of your app or your rule to let them know when you can support them. And once supporting them, always make them satisfied with all your hearts.
#3 No social media connected registration
As the number of customers using social media is increasing uncontrollably, users tend to synchronize the social media with registration when they first visit your app. Moreover, mobile customers also wish to shorten the time of creating the account and they also want to share the products with their friends, so there is no reason your Magento app does not adopt the feature of connecting to social media in registration.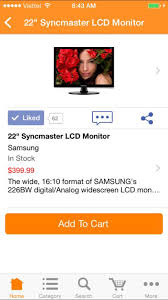 Solution: Take advantage of Magento mobile app built with Simicart, when customers log in to practice payment, there will be Facebook login button for them to connect directly to their own facebook account to register. It will help to save more time and make users feel more comfortable. On the product page, it is also integrated with Like button.
#4 No suitable shipping and payment options
Nowadays, people become so demanding on the way of payment and shipping service as well. All customers want a safe and speedy checkout process, and what they want is various channels to help them do payment. Besides they also want a guaranteeing shipping service. If you can not show the clear way of making payment as well as shipping flow, it is sure that your customers will abandon your app.
 Solution: Create a rule of payment, and most importantly it must be easy to understand and simple to follow. You also need to show them a specific term of shipping on the app to make sure they are served with the best services.
#5 Wrong grammar
Language is also one of the determinants of a successful app. Errors, even the smallest one is also the reason making customers leave your app at once. Typos and grammatical errors seem to be nothing but really the most annoying things for visitors. If some users come across such mistakes, they partially forgive you, but strict customers will think negatively about your app.
Solution: Try to check again and again the language setting of your app if you do not want to fail. Make sure that there is no even the tiniest error on your app. Then your app will be more favorable to mobile shoppers.
Conclusion,
Whatever your app owns, always remember that customers must be the first and most important goal that a successful mobile app aims at. Therefore, try to avoid all the unworthy customer service mistake in Magento shopping app to gain success in both revenue and winning customers' loyalty.
SEE ALSO: Top 6 Most Prominent Mobile Marketing Trends In 2016