Magento mobile app testing – Testing apps is a critical software development activity because it helps you improve the quality of your Magento Android app, ensure better user satisfaction, and reduce overall development time spent on fixing defects. Moreover, mobile application testing is time consuming and expensive, yet critical to ensuring your consumers have a positive experience when they use your mobile applications.
It is vital that you make sure that the experience is a great one for every consumer every time they use your application, starting with the very first time. The following sections describe tools that help you test your Magento Android app.
While native applications can provide a rich experience to the user—and possibly a lucrative one for the developer—they also add some complexity to the lives of those tasked with testing them. Testing Magento Mobile App help you know the following things:
Whether the app can be successfully downloaded to the device, executed on the device, and interact with the supporting back-end content infrastructure or not.
Whether the application is pushed out to and accepted by the end user or not. There is a misperception that successful testing of app functionality on one device provides assurance across all others of the same operating system.
Magento mobile app testing – To meet the challenge of testing for native mobile applications, it is essential to test on the physical devices supported by your application. You'll also want to ensure backward compatibility with each older generation of the device you're expected to support.
#1 Google Play Native App Beta Testing 
If you are an Android developer than you will likely have access to the Google Developer console. You can use a personal Google account to access this. If you are an organization, Google recommends to register a new account.
In July 2014, the Google Play Team announced that the Google Play Developer Publishing API is now available to all developers.
This includes some testing like features such as:
Email notifications to alerts
Optimization Tips
Enhanced revenue statistics
Bulk export of reviews
Deep-linking and website verification to optimize searh results and engagement
#2 Robotium Android Testing Tool

Robotium is one the first and frequently utilized automated testing tools for software supported on Android. Undoubted, Robotium was once the most widely used Android testing framework in the early days of Android world.
Robotium is a free Android UI testing tool. It is suitable for tests automation for different Android versions and sub-versions. Software developers often describe it as Selenium for Android. Tests created by Robotium are written in Java. In fact, Robotium is a library for unit tests.
But it takes much time and efforts to create tests by means of Robotium, as one must work with the program source code in order to automate tests. The tool is also unsuitable for interaction with system software; it cannot lock and unlock a smartphone or a tablet. There is no Record and Play function in Robotium, and it does not provide screenshots.
#3 UI Automator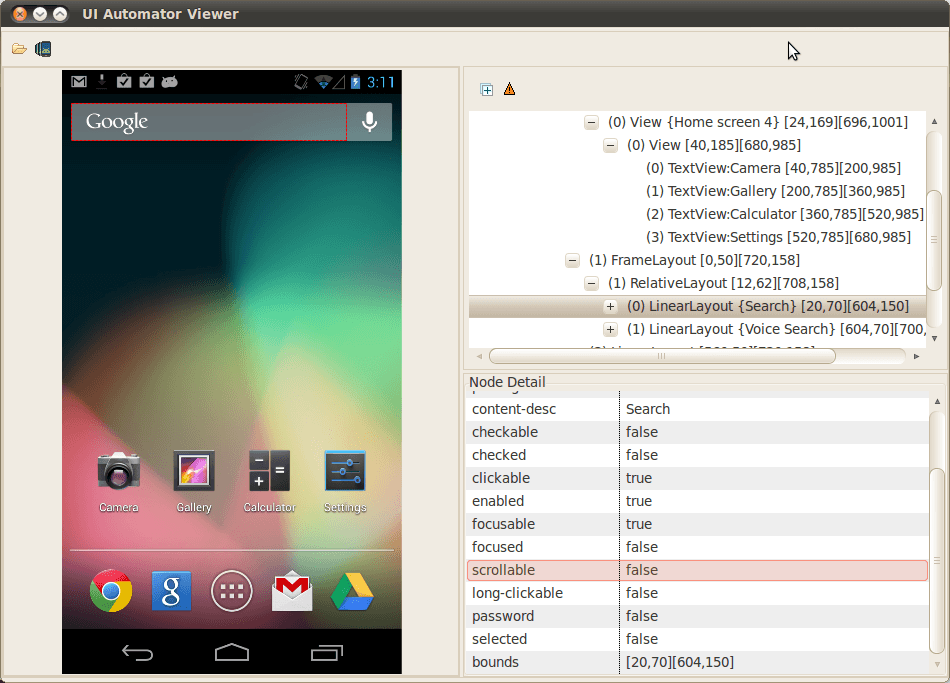 While Robotium is a good yet basic framework, UI automator allows you to do more in testing Android apps and games. Google's test framework allows you to test UI testing framework of your native Android apps on one or more devices as well as suitable for cross-app functional UI testing across system and installed apps. However,  it only works on Android devices with API level 16 or higher.
#4 Espresso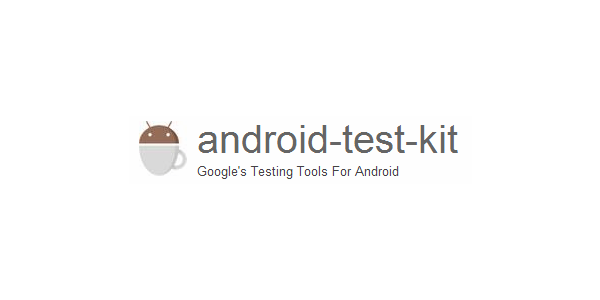 Espresso is the latest Android test automation framework that got open-sourced by Google, suitable  for functional UI testing within an app. Espresso has an API that is small, predictable, easy to learn and built on top of the Android instrumentation framework.
#5 Appium Android Automation Framework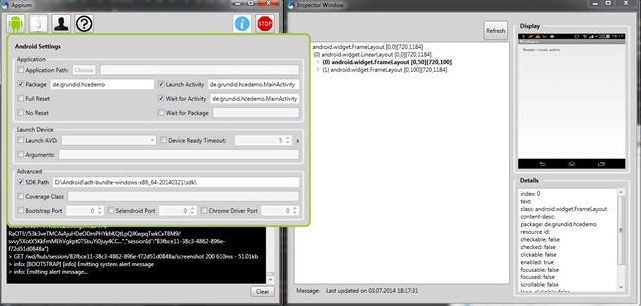 Appium is a mobile test automation framework (and tool) for native, hybrid and mobile-web apps for iOS and Android. It is a free tool. It supports Android versions from 2.3 and later. Appium utilizes WebDriver interface for tests running.
One of the biggest advantages of Appium is that you can write your Appium scripts on almost any programming language (e.g. Java, Objective-C, JavaScript, PHP, Ruby, Python or C#, etc), freedom from having to select tools, compatibility across the most important platforms (Android and iOS), freedom from having to install and configure devices to test and more.
Recommendations For Testing Your Magento Android App
Running tests on real Android devices is highly time consuming and expensive due to the large number and variety of such devices.
Hopefully, you now understand a lot more about the challenges associated with mobile testing of your Magento Android App. It is not a matter of choosing one tool or technique. When deciding which tool to use think about the functionality that you need and the resources that you have. Do you need something more basic that doesn't require developers to use? Do you need something more advanced in functionality?
Have you tried any tool Magento mobile app testing in this list? Be FREE to let us know and share your experience in the comment below!