[sg_popup id="2″ event="onload"][/sg_popup]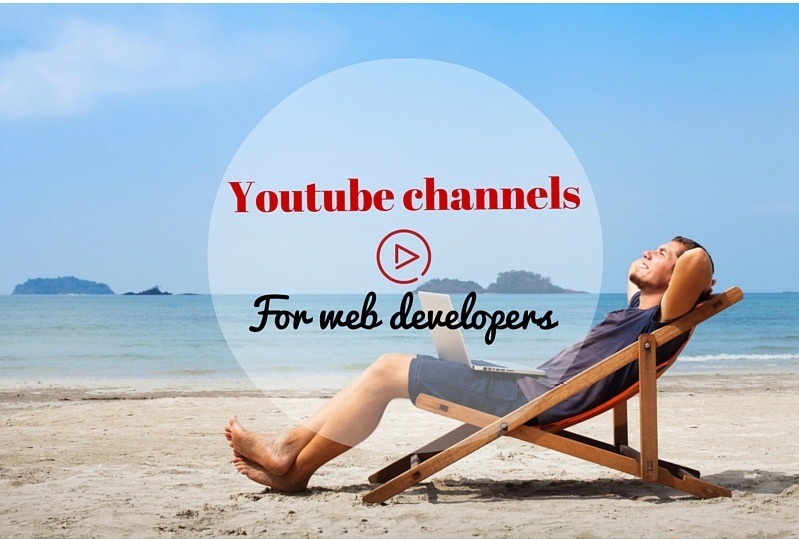 Nowadays, moving to e-commerce industry is a trend of most enterprises with typical products because they understand that the main channel for their customers to interact with them is via The Internet. This becomes the motivation for them to launch a website and hire a web development company (or utilize in-house team) to set up a perfect website optimized in every aspect to sell their products.
At the same time, it is quite necessary for a web developer to identify the process of setting up a desirable web store initially. Web programming is not simple as its name but requires the developers the accumulation of many skills and knowledge in IT. Sometimes, they may need a trustworthy source to give them specific guide and tutorials in programming a website. And Youtube channel is exactly what suits them most. Videos on Youtube are always more lively than any other forms of transmitting messages, so learning a tutorial from the 3rd most visited website worldwide is really a wise way for web developers to build an expected website.
 There is an enormous number of videos on Youtube showing web development tutorials or tips, but here are the 5 greatest Youtube channels that receive most of web developers' attention. Let's discover:
Top 5 greatest Youtube channels for web developers
1.Level Up tuts
The founder of Level Up Tuts is Scott Tolinski. On his channel, he creates so many videos on how to figure out CSS and build a perfect website. A framework like AngularJavaScript, CMS like WordPress or Magento and many other useful things are also introduced to the viewers in an interesting way. About the design section, he gives the detailed tutorials on how to draft the application and create functionalities. Level Up Tuts channel, basically, is updated with 2 more new videos per week, so subscribe it to get the latest news week by week.
Lessons from Level Up Tuts: HTML, CSS, JavaScript, PHP, Design (Sketch 3).
2.Devtips
Devtips conducts weekly tutorials attached with interesting videos which allow you to learn the lessons more easily. With Devtips, you can be able to master all basic concepts like HTML, CSS, etc. In each video, the tutors also reveal their real experience in website development including idealization, wireframing, web component creation, so the learners can access to the reality easily.
Lessons from Dev Tips: HTML, CSS, JavaScript
3.Codecourse
[signinlocker]
Codecourse is the channel providing web developers with the essential coding skill to develop a free website. This is where they can surf the tutorial videos teaching lessons about CSS coding with Bourbon and Neat. Besides, Codecourse also structures the MVC programs of PHP from the start as well as provides the specific introduction of PHP materials from basic to advanced levels.
Lessons from Codecourse: PHP, CSS, Hosting.
4.Learncode.academy
This channel, with a wide variety of topics spreading from basic to advanced level, is the place to turn you into an expert in web development. You can learn basic terms like HTML, jQuery, JavaScript, CSS and Modular JavaScript or ES6 Chesatsheet. This channel also provides many tutorials on how to use Pro WebDev tool.
Lessons from Learncode.academy: CSS, HTML, JavaScript (Node.JavaScript, Backbone.JavaScript, Angular.JavaScript), Server Administration, Deployment Strategies.
5.JREAM
JREAM provides various lessons about web programming including interesting topics about JavaScript, CSS, jQuery, Gulp, backend (PHP OOP) and design (PTS, AI…). In its video playlist, there are also some videos showing you how to code better. Especially, Jream also introduces some videos about Windows 10 updates.
Lessons from Jream: CSS, JavaScript (jQuery, NodeJavaScript), PHP, MySql, Design (PTS, Illustrator).
https://www.youtube.com/watch?v=BpPOPVxoMy0&list=PLC585075FF002B2C9
Magento is a platform that receives most of the attentions from e-commerce businesses in all over the world. Anyone who are in charge of programming a Magento website should really spend time on the above Youtube channels to learn fully specific lessons in a lively way. At the end of each video, web developers will be totally equipped with helpful knowledge, thereby being more qualified in programming a Magento website.  [yellowbox]Simicart is a great app builder for any Magento webstores which tend to be converted to mobile shopping app version. This trend is becoming more apparent when most of Magento merchants can gain more sales from a mobile source. The above Youtube channels must be great teachers for you to understand deeply your website before turning it into a mobile version.[/yellowbox]
Read more:
[/signinlocker]