Customer loyalty programs are familiar with many business over the world. Loyalty programs could improve business by increasing sales and number of customers. There are various ways to increase customer loyalty, one of them is loyalty program app. In this post, I will review 5 best customer loyalty programs apps to help merchants to retain customers and get high sales. 
Why do we need customer loyalty programs apps
Mobile shopping has become popular over the world in the recent years. 60% of customers have purchased products via mobile apps. Mobile commerce has great development with high sales which accounts for 50% of total online sales in the world. Nowadays, merchants pay more attention to attract customers to buy through apps. Loyalty apps are necessary for any business to increase the number of loyalty customers and sales via mobile apps.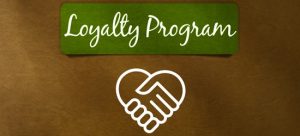 Best 5 loyalty programs apps to increase customer loyalty and boost sales
Increase customer loyalty becomes easier with top 5 customer loyalty programs apps below:
1. Belly
Belly is one of the most popular loyalty programs apps that help you to track customer visits. Belly allow you to scan customer loyalty cards or customers can use Passbook on their phone to save data. This app offers reward programs, email campaigns, social exposure, etc. Belly also integrates with email and social media to help merchants to spread their customer loyalty programs. This customer loyalty program app is a great choice for merchants to create attractive loyalty programs and retain customers effectively.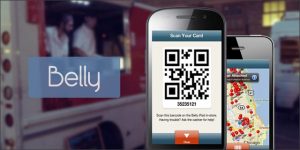 2. Spendgo
This customer loyalty app provides rewards depended on how much customers purchase. They will receive rewards when reaching a predefined spending. Customers can easily track their reward progress at store, online or on mobile. Besides, they can scan a QR code to gain score if they are away from the point of sale. Customers could enter their phone numbers to gain reward points and use points for purchases if they want to.
3. FiveStars
Like Belly, FiveStars provides loyalty guide, email and text messaging campaigns. This loyalty program app also help merchants to analyze customer's profiles through transaction and share campaigns through social media to attract more new customers and retain the old ones.
4. Shopkick Local
This is a location-based app provides customers rewards when they walking into stores and this app used by many retailers such as Best Buy and Macy. This is one of the most useful customer loyalty programs apps to help merchants to give reward points to increase customer loyalty in an easy way. Customers will satisfy with this program and want to visit store more and make purchases.
5. Linkables
This app attaches your rewards to credit card or Paypal account. This loyalty program app used by more than 200 million consumer per month. The rewards happen instantly when you make purchases so it can satisfy customers and inspire them to buy more.
Related: How to create a customer loyalty program with 3 simple steps?
How to win customer loyalty in less than 10 minutes?
Use best 5 customer loyalty programs apps to increase the number of loyal customers now
These above apps are amazing to help merchants to boost sales and increase customer loyalty rapidly. Customer programs apps are necessary to increase the number of customers and help any business to develop in the future. Try these apps now and see how effective it works.
SEE ALSO: What Experts Are Saying About how to boost Mobile Customer Assistance »