Today, the whole world is observing the huge explosion of mobile technology and you maybe are reading this article on your mobile devices. If not, your phone must be lying in your pocket or on your desk. It can be said that the significant increase in the number of mobile users is the reason for the trend of m-commerce. Seeing that this is a really a potential market, so many e-commerce businesses start to go mobile by a Magento mobile app such as SimiCart's. But that's not enough, you should have a comprehensive mobile marketing strategy to maximize the benefit get from m-commerce.

It's undeniable that setting up a mobile marketing strategy is not simple because a business has to understand profoundly its insight first, their products, their target market, target customers,…so many things to care about before drawing a specific mobile marketing strategy. In this article, if you are an e-commerce business and having an intention of building an excellent mobile marketing strategy to boost the sale revenue speedily, then you should track the following 3 determinants of it. You will get a more apparent picture of what you are going to do.
1. Cater to the lead you need
This is one of the most important things for marketers to take notice of before making a strategy. If you intend to create a mobile marketing strategy, you should remember to cater your marketing to link with a specific type of lead that you want most.
According to someone's experience, form submission leads are a little bit complex for a mobile campaign. From this viewpoint, you can draw out that the first remind is that never make a mobile marketing strategy through a long form submission. The fact is that your audience may not provide enough detailed information of them on smartphones, so it is very crucial to include checkboxes and drop down for the audiences to fill in the information form.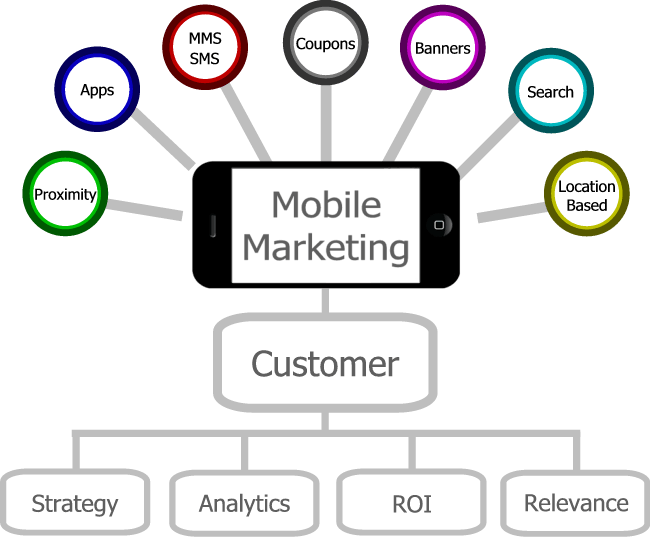 With a mobile marketing strategy should already be one of your top priorities in 2015 for your company
Another effective option for a potent mobile marketing strategy is taking use of click-to-call because it is one of the easiest ways for audiences to take. They just need to click on one button to connect your representatives.
Your business can also take advantage of calls-to-action directing your audience to download the app or navigate them to a bus stop or a repair and parts center.
Optimizing your marketing for mobile is important but not enough, the most urgent thing is to customize the marketing to promote the experience of users.
2.Be more than mobile friendly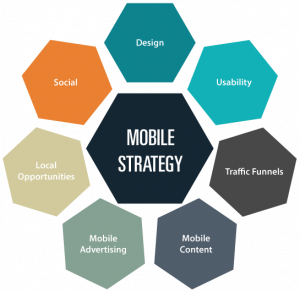 It means that your website is suitably visible on a mobile phone, tablet and any other device that someone might want to view it on.
Your emails and landing pages play an important part in every campaign regardless of whether you are targeting your audiences basing on mobile devices or desktop/laptop. However, you can not clone the landing page or email you sent last week and expect it to convert.
In addition, you need to customize the emails and landing pages so that they become simpler for users to get access on small screen. You should keep in mind that the design will not be the same on different devices that the audiences use. Therefore, the design needs to be specifically created for mobile devices.
Before releasing the strategy, you should also test it on different devices because there are so many screen sizes which can affect the way your content is looked by users. For example, if you are possessing a new Galaxy note 4 with a 5.7'' screen, the design on this device will be much different from the one on iPhone screen sized 3.5" to 5.5''.
Your copy should also be written for exactly mobile. The copy needs to be concise and straightforward on landing pages and is considered even more important than just developing a normal mobile marketing strategy. You also need to cut down the verbiage to the minimum point on the mobile landing pages with powerful and communicative words to be included for sure.
Your emails and mobile landing pages should always be designed for mobile devices and not something which has been repurposed.
3.Customize the message for mobile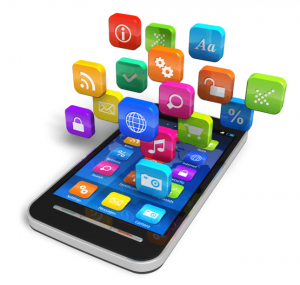 Last but not least, the determinant of a successful mobile marketing strategy lies in the way you send your messages to your audience's mobile phones. Prior to determining preferred lead submission, this element even takes more effect in your campaign. Therefore, what you should do is to customize your message to attain the certain goals.
Firstly, you have to learn who is using mobile devices to interact with your business. Obviously, you need to determine who are your target audiences at the same time but not just stop at realizing the need to target fleet owners, owner-operators or contractors.
Right when you get to know how your target audience uses mobile devices, you can create a specific message which can address pain points unique to your prospects. Keep in mind that you do not use the mobile devices just for sole purposes or same things with laptop or desktops things. It is crucial to edit your message to address specific concerns and take specific actions that are applicable to the audience using mobile devices.
The creation of message addressing the specific pain points of your audience and directs them to take a mobile specific action is the key determinant for the success of your mobile marketing strategy.
In short,
As mobile technology and the daily life is becoming more integrated, marketers have to work harder and smarter to efficiently target and market to mobile devices' users. Understanding deeply how to utilizing correctly your mobile marketing elements will help to convert your audience even when they are on the go. And your mobile store will certainly get the profit at ease.
See more about Mobile App Marketing: