Smartphones and tablets have become key tools for today's shoppers. Whether at home or on the go, they are able to check latest products in multiple catalogs, availability of any items, special daily deals, comparison of prices… As a result, merchants are investing more in mobile marketing, especially in mobile shopping apps with awesome appearance and amazing features . Here are top 10 mobile shopping apps that attract customers at the first sight.
Amazon
Amazon is an undoubted mobile success. In this mobile shopping app, customer information is uniform across web and app, with basket contents, delivery info…. As per the Amazon desktop site, the app is super user friendly and has been succeeding since its inception.
Moreover, Amazon's old Price Checker app got folded into the core Amazon app experience, allowing users to use their smartphone's camera to scan products to easily compare online prices on Amazon and other merchants, as well as look up customer reviews of a given product. Once there, it's simplicity itself to use the app to place any orders or to place items into your personal watchlist.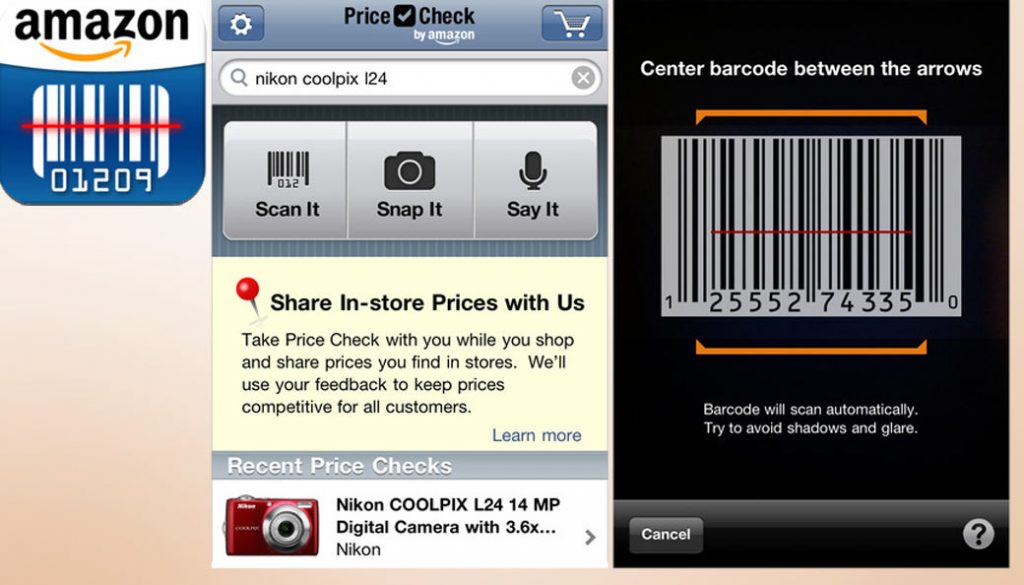 Amazon's old Price Checker app
eBay
eBay is still the best place to buy and sell items. Its mobile shopping app is great as well. To sell an item, merchants can snap a picture with your phone, scan the item's barcode with your camera to get pricing and product details, and set up the entire auction on the go. It's great for browsing and buying too, with a customized home screen that lets you window shop and notifications so you never miss a bid.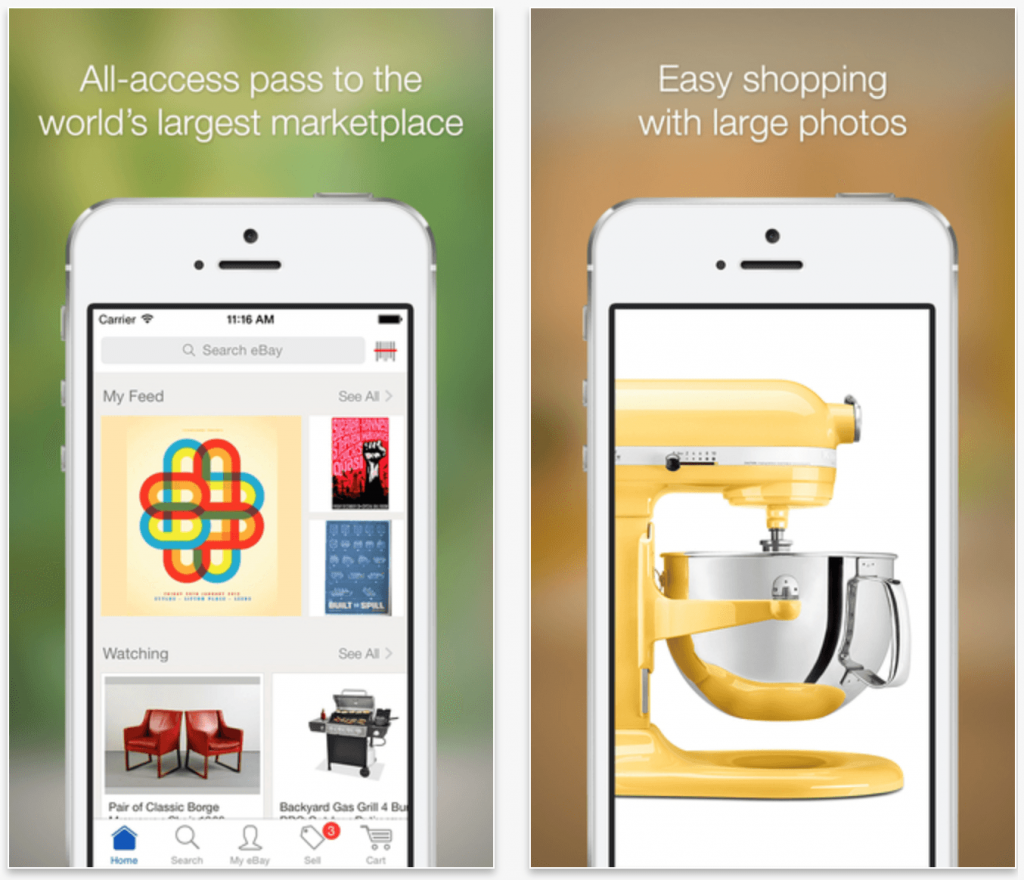 Ebay's mobile shopping app
Shopkick
Over 11 million people love shopkick, making it the most-used shopping app and fourth in overall reach (alongside eBay and Amazon) according to Nielsen. On July 23, 2013, shopkick launched in-app purchasing. However, the fourth version of the app saw a sharp decline in user satisfaction, with the newest version drawing less than four stars among user reviews in the Apple App Store. Therefore, Shopkick, "One of the best mobile apps for holiday shopping." (Huffington Post) is expected to invest more on mobile user experience.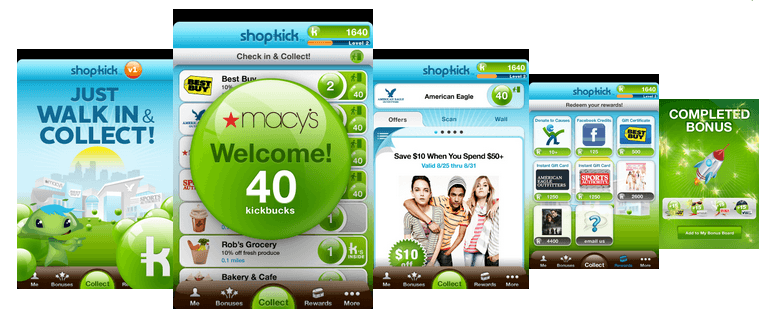 Shopkick is one of the best mobile apps for holiday shopping.(Huffington Post)
Walmart
Again the functionality and user experience are as the consumer would expect with Walmart's mobile app. Walmart sells millions of items online, beyond what's available in stores. Save with low prices on a huge selection of products is offered through the app. With Walmart, you can check product prices, ratings and reviews, store inventory, location and more. Customers can also get free shipping when choose store pickup option and browse Walmart store's Weekly Ad.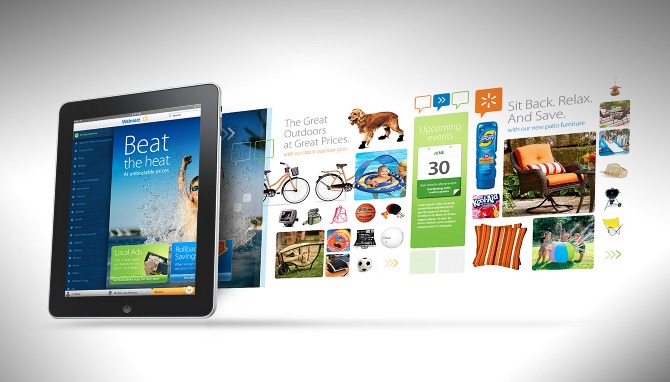 Walmart's mobile app
Best Buy
Best Buy launched a loyalty program with mobile called My Best Buy playing a key role in improving the in-store experience and offering consumers exclusive deals in 2013. It was believed to be the first step in Best Buy's journey to make shopping with Best Buy as rewarding as possible,according to Jeremy Baier, spokesman for Best Buy.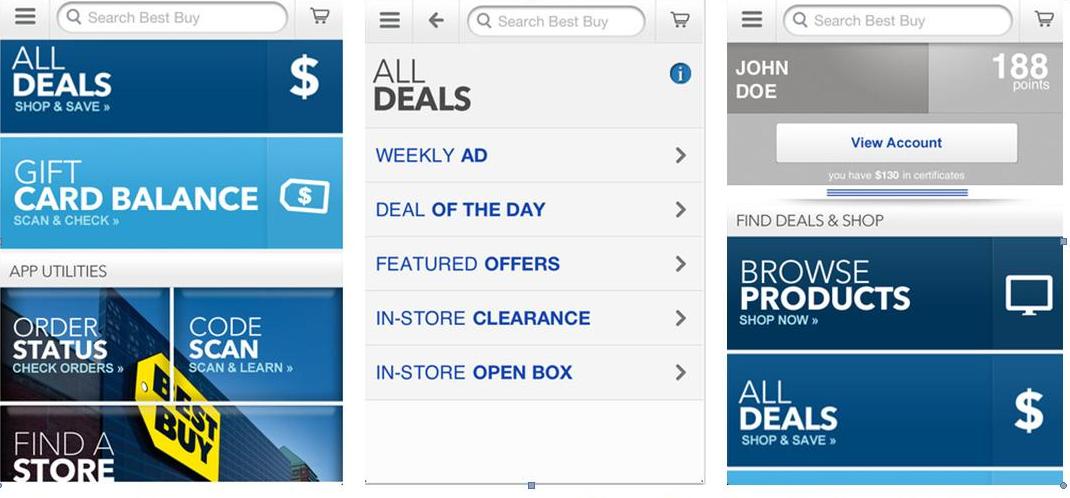 Best Buy's mobile app
Zappos
Zappos stands above many mobile shopping apps by delivering precise information that meets users' specific needs, according to an analyst at Forrester's Forum for Customer Experience Professionals East. Zappos is one online merchant that recognizes the attention of prospective buyers is likely divided between mobile and other tasks. Instead of placing the user in a situation where they must act immediately within interaction to avoid losing a product or page place, the interface remembers where a browser leaves off and returns them to that point when interaction is resumed.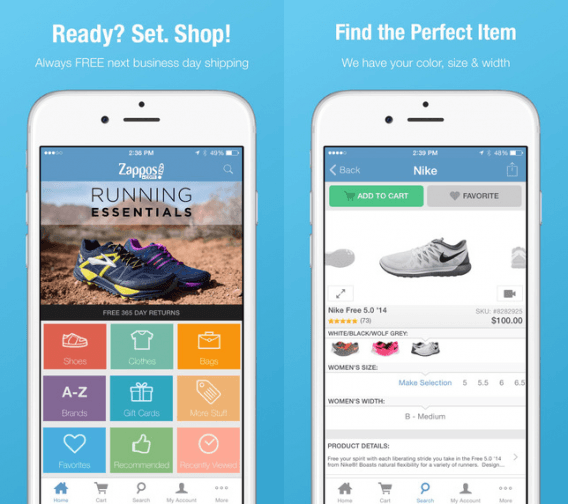 Zara
Zara has scored highest in a review of high street retailers' mobile apps for a sales platform that is "fuss-free" and offers a simple user experience.

ShopSavvy
ShopSavvy is a mobile shopping app that scans products and finds online and local stores providing those products. Additionally, ShopSavvy compares the prices, displays user reviews, and searches for deals and discounts on scanned items. These elements help ShopSavvy rank highly on user experience vector and make ShopSavvy one of the world's most popular mobile shopping app with more than 100M downloads of the technology, with over 50 million product scans a month.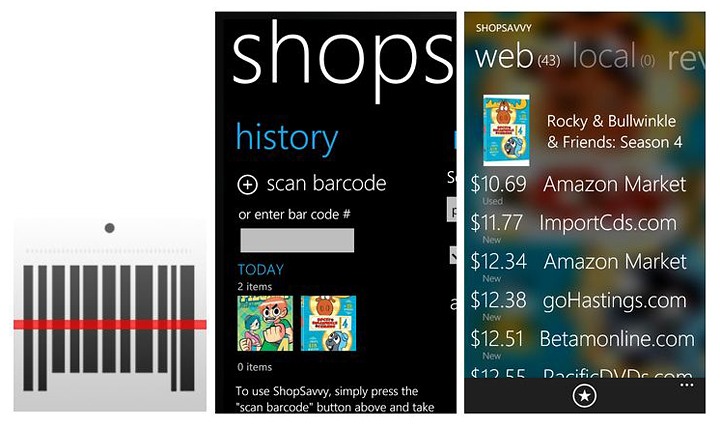 Wish
Most of the customers agree with the good user experience in Wish – one of the best mobile shopping app. The product page consists a lot of content but neat. Moreover, the location detection for shipping and motivation to sign up play an important role in making Wish enjoyable for customers.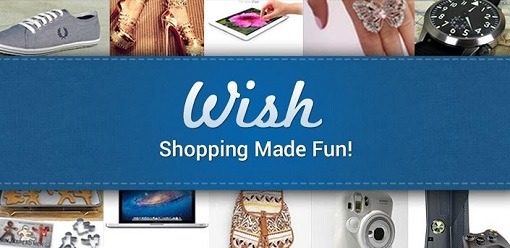 Walgreens
Walgreens mobile app gains 5 million weekly visits on mobile alone. The launch of Passbook of Apple helped Walgreens gain visibility for its app. A big focus for Walgreens is increasing customer engagement, and mobile plays a key role in reaching this goal. Walgreens operates almost ten different mobile apps. This mobile shopping apps concentrates a lot of different features addressing how its customers interact with the retailer, including pharmacy, photos, a pill reminder and loyalty.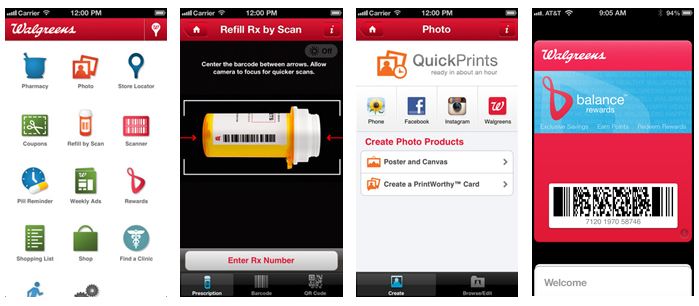 Your mobile shopping apps!
You can have your own mobile shopping apps that are like those mobile apps above by some ways with the features such as Sign up account, Push notification, Discount product, and even more at just $299 using SimiCart. You also can expand more features in the future easily by adding plugins.
Having 5 years working in Magento field, SimiCart is the NUMBER ONE mobile app builder that helps you create mobile shopping apps for Magento and bring the best user experience.
Come and visit SimiCart.com and have a mobile shopping app of your own! Or click here to see 48 mobile shopping apps created by SimiCart in almost 30 countries around the world.
SEE MORE M-COMMERCE TIPS