The importance of customer support
Customer service has always been an important factor for any business, and it's becoming even more important in today's increasingly competitive online marketplaces such as Magento 2.
As with traditional brick and mortar stores, customer support used to be undemanding and require lesser resources for a satisfied customer. However, online customer support is an entirely different matter as customers often don't show signs of dissatisfaction and quit before you even have a chance of saying goodbye.
96% of dissatisfied customers don't complain, but 91% of those will simply leave your store and never to come back again
With the right initiatives in customer service, not only will you be able to make your customer's shopping experience becomes that of an effortless one, with care and attention devoted to every stage of their journey, but you'll also be able to convey a sense of security that makes them trust and loyal to your brand.
This is all very doable — as demonstrated by big brands with their top-notch customer services. All you'd need is some proper tips and suggestions for your Magento store's customer support to make your store's shopping experience more streamlined, with more attention attributed to the customers in order to not only make them go through with the journey but to make them stay and come back and back again. After all, if profit is what you're after, loyal customers should be the goal since they're five times less expensive to sell products to.
Expert-crafted tips for your customer service
To help you craft a customer support strategy of your own, we've crafted for you 5 tips based on inputs from our Customer Success team with almost a decade in the business and also from the current best practices in the industry.
1. A streamlined customer feedback system – Help Desk

A streamlined customer feedback system is what you'd need in order to show your customers that you care about their experience and actually want to improve on your service's quality. The customers who file a ticket, too, care about your store as well as their future buying experiences with your store, which is why a streamlined customer feedback system is needed for a strong, loyal customer base.
And what's amazing about Magento is that there are extensions to help you with this process of making your customer feedback system more streamlined. In this regard, Magento 2 Help Desk is the go-to choice for store owners as this extension from Magento 2 can help you collect all tickets ranging from requests, inquiries, offline chat messages, and even emails, all stored in its appropriate place for an easier time managing. And the features of Magento 2 Help Desk aren't limited to just this, there are also the options for you to:
File attachment to tickets
Live chat with multiple customers at the same time
Keep track of ticker history
and much more are inside the extension waiting for you to discover.
2. Offer a quick return & refund process – RMA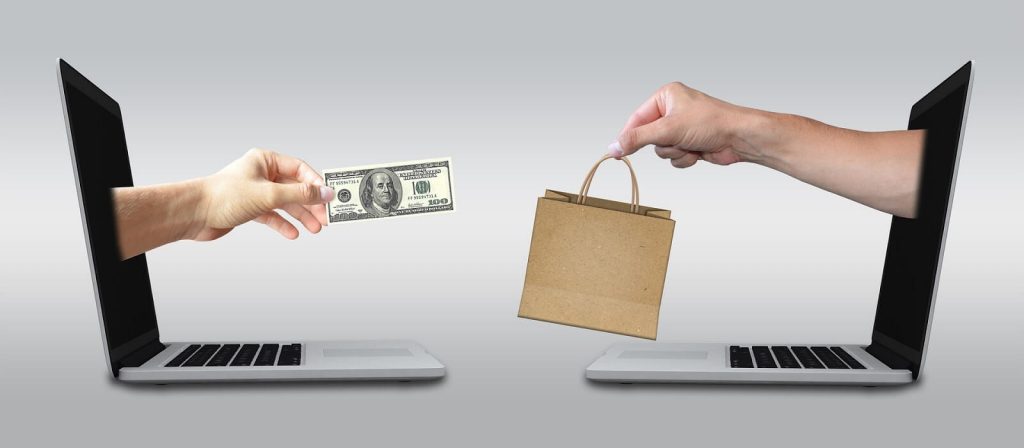 When operating online Magento stores, it shouldn't be that hard to find that a good RMA process is what your customers actively look for; and that's, of course, within reasons as your customers only want the best purchasing experience. Even though return policy is oftentimes attached to brick-and-mortar stores, it's also a fundamental part of today's online stores. In fact, a quick and efficient RMA process is what differentiates your store from other eCommerce stores and is the deciding factor for shopper's choosing of shopping places. Its role is especially important for your store's success because of the one simple fact that online buyers do not have the chance to come into contact with the actual products on your store.
An attractive product return policy will help your customers tremendously in ensuring the quality of your products. This is like one way of you to say to the customer "our products are top-notch and without being altered in any way; and if it's anything not to your satisfaction, you can return and be fully refunded.".
With the help of Magento 2 RMA extension, which is short for Magento 2 Return Merchandise Authorization extension, you can even bring your RMA process to the next level with smart features included in the extension such as:
Quick messaging
Smart RMA report chart with filter
Quick access to all submitted RMA request from a single place
3. Provide a Magento 2 website with online support 24/7 – Live Chat

According to figures, over 63% of the customers reveal that they're more likely to return to a store that has live chat – a feature that's steadily becoming an industry standard as the customers' demands for convenience meet the advancement of technology.
The reasons why this feature is so favored by customers are actually quite simple—because it provides convenience, low-development cost and streamlines the customer's buyer's journey. With live chat, customers who come to your Magento store can connect to you directly without having to dial a number or to send an email and wait for a reply. The problems that your customers encounter can be addressed directly and immediately by you, and therefore they can make better choices in purchasing a product while getting necessary and instant support from the store.
Realizing the necessity of a dynamic shopping experience, Magento has developed their own Magento 2 Live Chat extension for your Magento store. Apart from the basic functions which allow you to chat directly with your customers, this extension also comes with useful and innovative features such as:
Automatic record of customer's information
Convenient login and signup
Recommended reading: Benefits of Artificial Intelligence (AI) and Machine Learning in E-commerce
4. Offer professional & personal support services – Sale Reps
It's evident that just providing customer support is not going to be enough. Apart from making it efficient and streamlined, you, as a Magento store owner also have to make it personalized. Personalization in customer service will help you and your customer becomes more engaged with each other. And it's this engagement and connection that will prevent your customers from leaving and turning to your competitors' stores.
Personalization also allows you to gain insights on the customers and therefore can help you better understand them and their expectations. Personalization in customer experience is one amazing Magento 2 customer support tip since it can showcase your dedication and your determination in helping them to achieve a satisfied and smooth-flowing customer experience. And once the customer is happy, they might spread the word to others, which is yet again another effective marketing method demonstrated to be much more effective than any other marketing method. It's reported that about 77% of the customers having a positive shopping experience will share with other people.
On Magento 2, there's a much more simple and effortless way with which you can fully utilize and create a personalized customer experience—that is to make use of the Magento 2 Sale Reps extension. Generally speaking, Magento 2 Sale Reps extension will allow you to keep track of and manage the performance of sale representatives on your Magento website if you're having more than one representative by allowing you to assign them to particular orders or customers. Moreover, this extension can also help the customers in your store to choose the dealers they want to work with, which in turn helps you in improving your store's personalization in customer support.
5. Automatically or manually approve customer accounts – Customer Approval
This customer service tips are mainly for the Magento store owners than to the customers who come to your store. It is especially helpful in situations when you are having a problem with managing an increasing number of new customer registrations and bad accesses. Controlling all of these can be an extremely time-consuming and tricky task as it does not require any technical skills, but the manual effort and desk works that are often accompanied with it.
Knowing how to manage customer's accounts in a quick and accurate way also makes up for good customer service, especially when you're doing online business on Magento. There's one comprehensive solution you can use for both B2B and B2C business is that employing Magento 2 Customer Approval extension. With this extension, you can control and keep track of all registration and login to your website by limiting certain customers from logging in your Magento store after their registration. Apart from its main function that is to support you in automatically or manually approve or disapprove customer accounts, it also helps you with additional features such as:
Send email notifications to the customers about their account status
Support Rest API in admin's notification of new register
Check and update the customer's current status.
Wrapping up
With these helpful tips that our teams of experts here at SimiCart have provided, we hope that you can plan a more detailed development path for your store and, as a result of which, gain higher revenue.
If however, your Magento store is still struggling to retain and convert customers, the problems might be because your store hasn't been keeping up with the latest practices yet. Convert your Magento store now to a Progressive Web App and get the results from big brands who have gone Progressive:
Is it helpful?
Let us know if you liked the post. That's the only way we can improve.