Mobile commerce is becoming a hot trend over the world. More and more people tend to purchase online instead of buying through the traditional channels. According to the survey of Trinity digital marketing, there are over 1.2 billion people access the web from mobile devices. By the end of 2017, U.S. mobile users are forecasted to pay $90 billion via mobile. Moreover, 55% of sites time takes place on a mobile device. Mobile devices have changed the way people research and purchase products. Merchants should take mobile commerce trend and design a shopping cart. However, there are some common mistakes in designing a mobile shopping cart that can make customer leave from you and merchants cannot take their eyes off this problem.
Why is a great design important for the mobile shopping cart?
When merchants want to make a shopping cart, they want to make sure that it will bring the best user experience. Every mistake in designing the mobile shopping cart can lead to a decrease in satisfaction of customers and they can leave out. A great design for the mobile shopping cart with friendly interface and convenience is really important to retain customers and promote they purchase again.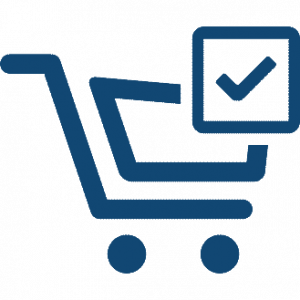 Common mistakes in designing a mobile shopping cart
1. Use "Buy" button to add items to the mobile shopping cart
Buying is the final step in the purchasing process and it should not be assumed that adding an item to the shopping cart is a commitment to buy. Requiring customers click "Buy" button to add an item to shopping cart will make customers feel hesitant and unwilling because they are not ready to buy at that time. Using "Add to Card" button instead of "Buy" button to help customers to add an item to the mobile shopping cart.
2. Do not notice "Out of stock items"
Another mistake in designing a mobile shopping cart is lacking " Out of stock items" notice. Customers usually do not know that an item is out of stock until they go to check out stage. It is a common mistake that should be avoided because it will make customers be dissatisfied with the shopping cart. Customers should be notified an "out of stock" item on the product page to ensure that every item they buy is available.
3. Do not offer User Registration Optional for mobile shopping cart
Registration requirement before customers are willing to shop is a big mistake. Please note that customers do not want to register to place an item into the mobile shopping cart. If you do that, customers will feel annoyed and leave out. In the checkout process, customers should be given the registration option. They may or may not register to purchase products on the shopping carts. They can buy items as a guest without registration on your shopping cart, especially when they do not buy regularly.
4. Do not offer easy-to-order modification for mobile shopping cart
Customers should be allowed to modify their order in the checking process. You should provide them "Remove" or "Delete" link next to every item to help them to correct and modify their order before payment. Customers can correct items when they making a mistake in the order process. "Continue shopping" button is also necessary to help customers to finish order specifications and go to payment step.
Related: 5 tips to design a better android shopping cart
M-commerce is a great chance for merchants to do business from now. Merchants should make sure that they have a shopping cart with a great design to enhance customer's experience and bring the most convenience for them when buying online. If they can do that, customers will be more satisfied and the sales will be higher.