Shopify store owners, look no further for the perfect Shopify page builder! We are excited to announce that Tapita, our side project for frontend builder, is now available for installation on Shopify App Store.  
Design your Shopify pages with ease
Shopify is by far the most popular eCommerce platform with the largest market share at around 1.75 million active merchants. This hosted platform comes with various built-in features that support online store owners, especially those in the B2C industry, to start an online store effortlessly.
However, as powerful as it is, Shopify is not the magic tool that helps you build your website effortlessly from A to Z. When it comes to page building, the available templates are quite limited with only 4 free themes. Moreover, the default page-building options can be restrictive sometimes, making it hard to design your Shopify store with complicated layouts and multiple sections.
That's why Tapita Page Builder was developed to help Shopify merchants solve the problem with page building in Shopify. Now you can easily drag and drop any page you want with our rich template & elements libraries. Every Shopify page can be designed and published in minutes without coding required.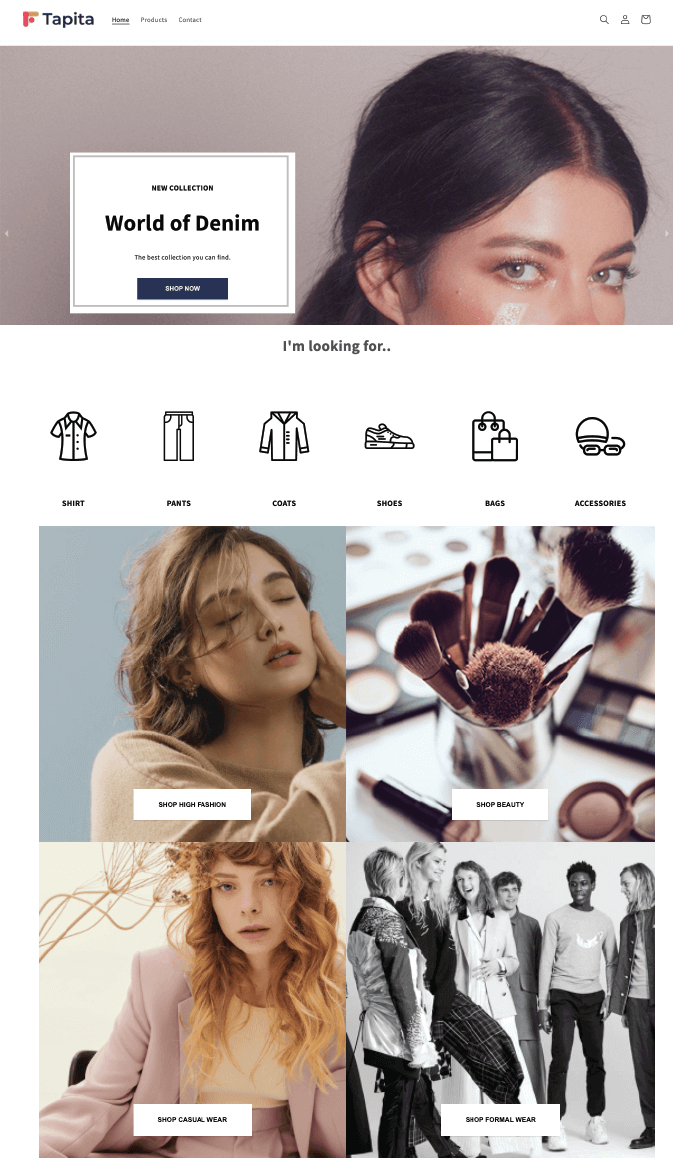 Why Tapita Page Builder?
Designed for non-tech savvy store owners' peace of mind, Tapita supports you build your dream Shopify pages in a few clicks:
Drag-and-drop live editor
Effortlessly build your landing pages, homepages & many more intuitively without any coding involved. All changes will be previewed instantly thanks to our live editor. You can choose from our diverse elements for tab, navigation tab, dropdown menu, sliders, forms, social share, video background, etc., and arrange them for the best eye-pleasing & high-converting Shopify pages.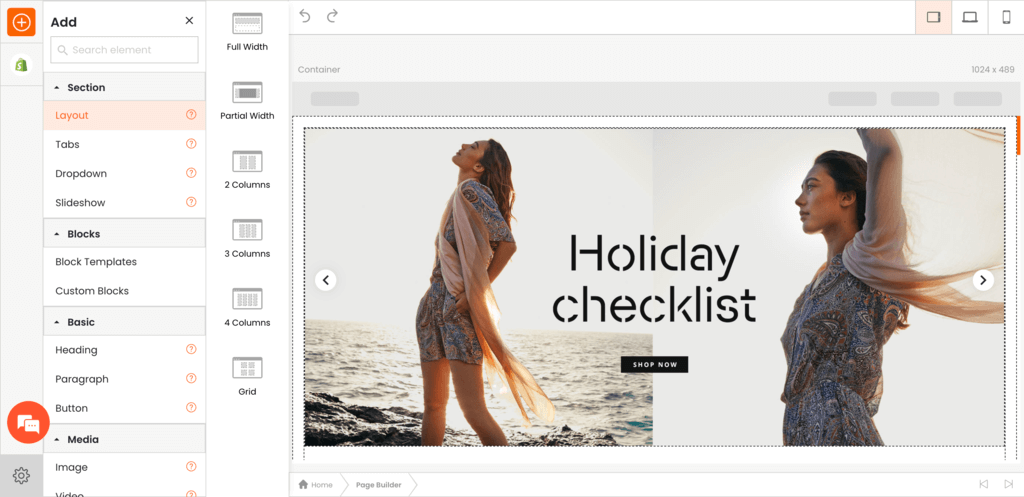 Save blocks for later use
You can take advantage of our beautiful block template library to creatively mix and match our templates. It's also possible to save your favorite ones and reuse them later to save time on designing your Shopify pages.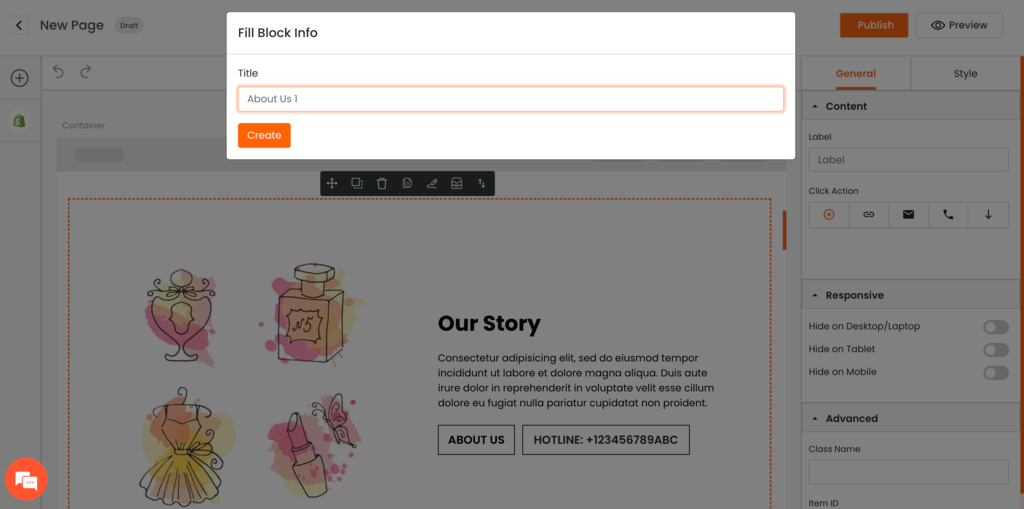 Though all pages are automatically responsive across all screen sizes, you can customize pages for desktop, mobile, and tablet specifically for a better user experience. Design with a mobile-first approach in mind, and see how your Shopify store increases sales with mobile users.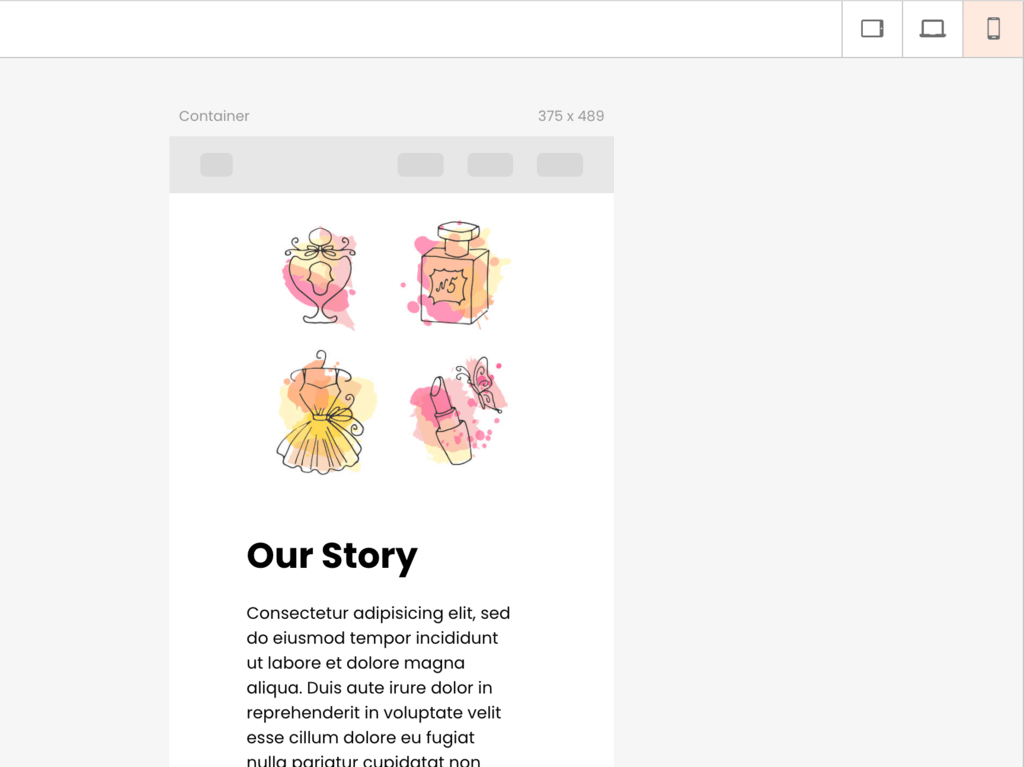 Design your Shopify pages in no time by simply choosing from our 40+ pre-made appealing templates that are designed to convert sales. No matter which industry you are in, from fashion, beauty to vehicle and technology, choose one that fits your business style and make it into your own with a few content and color adjustments.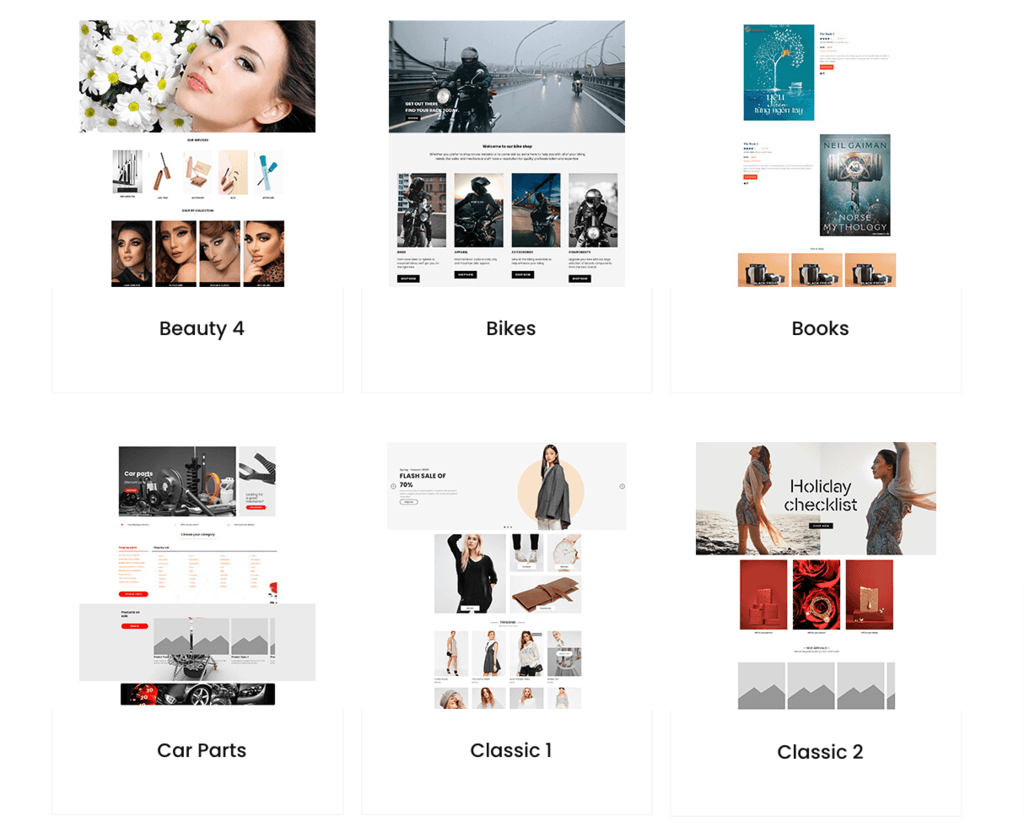 Fill your meta title, meta description, and image alt-tag on every page for better rankings on SERPs. Besides, all pages are optimized for lazy-loading by default to achieve faster speed, so you don't need to worry about the page speed of your Shopify store.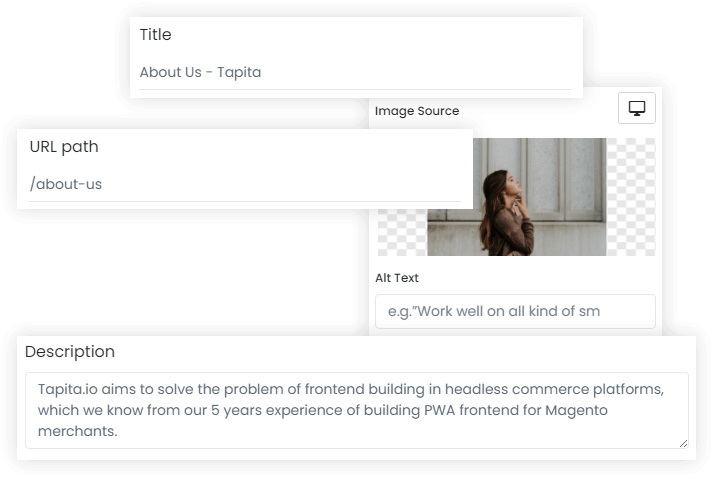 Though Tapita Page Builder requires zero coding skills, tech-savvy members can still insert custom HTML/CSS/Javascript code for further customization. Simply tweak the code to change the layout and create any element you want to enrich UX/UI of the website.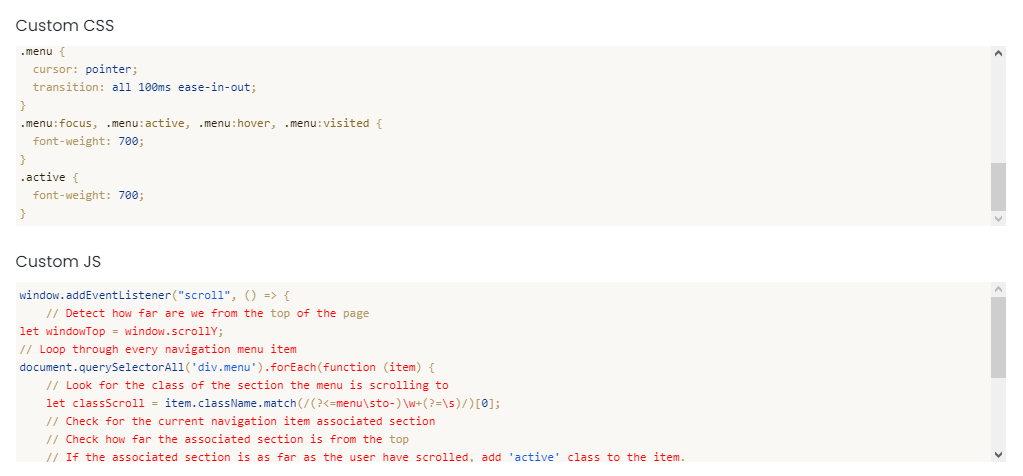 Synchronize Shopify catalog
You can pull catalog data from your Shopify store into the pages in a few clicks with Product & Category elements. Customize your product & category styling for the best product collection on any page section you want.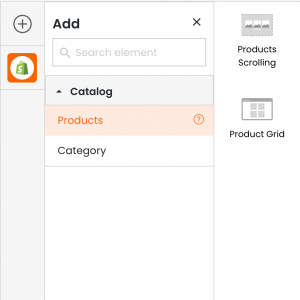 Explore our stunning ready-made templates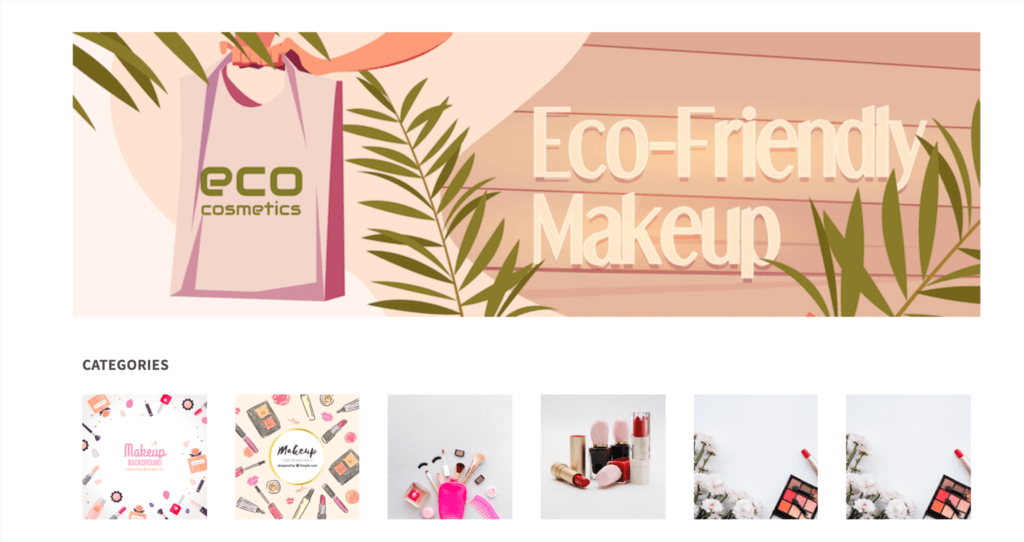 Check out some of our best templates for a better idea of how your Shopify store will look like with our pre-made templates. You can always pick one and transform it into your own pages in minutes.
Beauty: Beauty 1 l Beauty 2 l Beauty 3 l Beauty 4   
Fashion: Fashion 1 l Fashion 2 l Fashion 3 l Fashion 4 
Furniture: Furniture 1 l Furniture 2
Gaming: Demo
Technology: Technology 1 l Technology 2
Grocery: Demo
Jewelry: Jewelry 1 l Jewelry 2
Bike: Demo
Get started for free!
Beautiful page is only one-click away! Make the best out of our free plan to experience yourself how easy and free-minded it can be to build your Shopify pages with Tapita! There is no restriction on elements, and the page stays yours forever. To be specific, our free plan offers you:
Drag and drop pages with live editor
Basic templates available
3 saved blocks
3 published pages
For other premium plans, you can check them out here. We hope that our page builder can help Shopify store owners save a lot of time and money on building your storefront, and we are working on more elements, templates, and features to make it even easier.
Spend less time on the Shopify frontend development and focus on growing your business with Tapita, started today!