The potential of online business in the current 4.0 era is huge. Its rapid growth was unexpected. In particular, COVID 19 has created a "huge explosion" in Online Business. According to the analysis of the International Trade Administration, e-commerce had an 18% share of total global retail sales in 2020 and is forecast to have a 1% annual growth rate, achieving a nearly 22% share of total global retail sales by 2024. As a smart businessman, you surely will not miss the opportunity to succeed, catch up with new trends, and develop online businesses.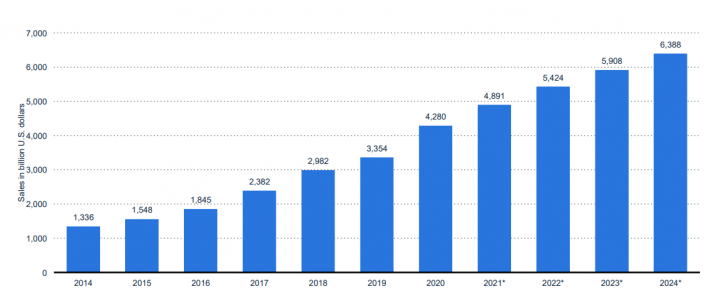 If you don't know how to start an Online Business, this article is for you. Here are 10 Simple Steps to Make Profits from Online Business for Beginners.
What is Online Business?
Online business is a form of online sales where all exciting buying and selling activities take place at any time when customers have needs and goods are delivered to their addresses over the Internet. The Northern Territory Government also has another definition of "online business": "Online business is any kind of business activity that happens over the internet. Running an online business can include buying and selling or providing an online service."
The term business refers to the specific activities of buying and selling online through the internet. On the other hand, this term also refers to specific businesses and companies doing online business. When an online business refers to a company, it means the same as an e-Business. For example, Google is an online business; it is also involved in e-Commerce.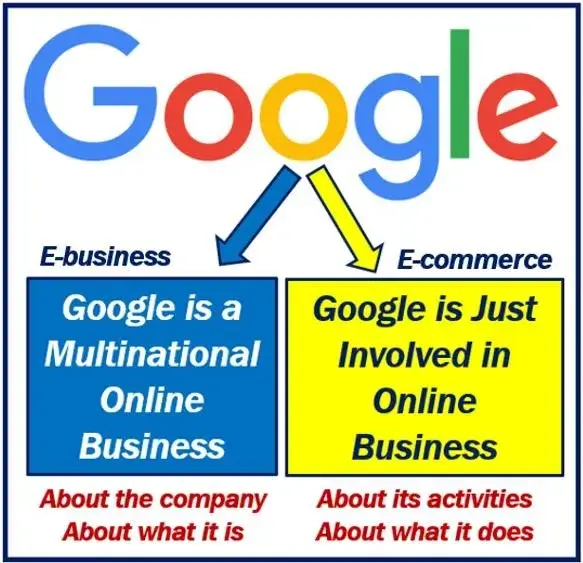 Online enterprises include any form of commercial activity conducted over the Internet. Online businesses not only sell traditional goods, but they also provide services and charge customers for them. Therefore, the market for online businesses is very diverse, and you can launch almost any business idea right now, as long as it is legal.
Opportunities for Online Business Today
According to Data Reportal's extensive report:
As of October 2022, there were more than 5 billion active internet users worldwide. That's 63.5% of the global population.
68.6% of the world's total population is unique mobile phone users, approximately 5.5 billion.
The global social media user total reached 4.74 billion. That's equal to 59.3 percent of all the people on Earth and indicates that more than 93 percent of internet users now use social media every month.
These numbers continue to grow dramatically, they are all favorable conditions that help a lot in your way of doing business online.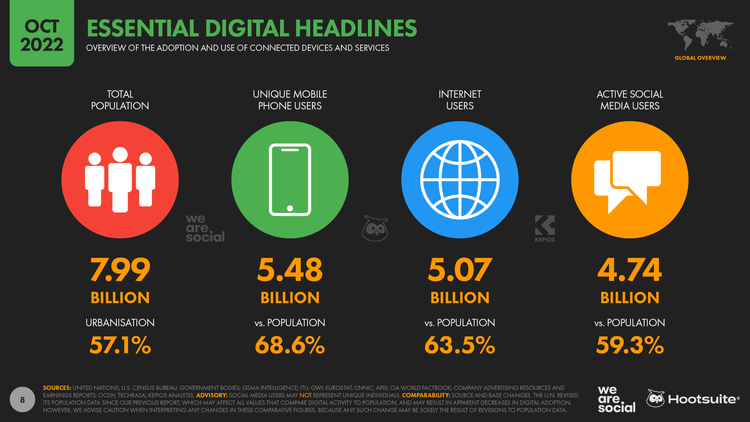 With the vigorous development of the industrial revolution 4.0, Online Business brings unprecedented benefits compared to other traditional business methods. E-commerce brings benefits to both businesses and customers.
Trade anytime, anywhere
First, there is no limit on time and location to conduct business with related parties. The information delivered to manufacturers, suppliers, and warehouses is almost real.
Save money
Secondly, both parties can save a lot of money when buying and selling through the internet. For customers, comparing the price of an item from many different stores helps them choose the right store to buy the item with discounts. For businesses, starting an online business saves them the cost of building a traditional store, businesses will no longer have to worry about finding a location or expensive decorations.
Ease to promote
In addition, Online Business improves product promotion through direct, in-depth, and engaging contact with clients. Based on the client profile or input, electronic media also enables interaction and personalization of advertising content. Online Business thus presents a chance for fresh marketing approaches that will strengthen product branding.
Free public and consult review
Likewise, customers can freely share suggestions with businesses to improve their products, and their reviews also influence other shoppers' shop choices. Good online products or business reviews also help businesses gain trust with consumers, that is a clear example of this relationship.
Challenges that should be known before Starting an Online Store
An online business has numerous potentials to grow, but it faces many hurdles to achieving tremendous success. ZIPPIA's analysis shows that only 10-20% of online businesses have success.
Massive background knowledge needs to equip
The top reasons listed why so many businesses fail such as poor product displays, lack of simplicity in the shopping cart, lack of a clear return policy, ignoring the mobile side of online shopping, lack of marketing and SEO tactics, poor website navigation, and etc. In fact, these are the personal challenges and barriers of the very businesses that lack the thoughtful preparation, experience, and basic knowledge of Online Business.
Enormous competitive market
Besides these reasons, businesses preparing to do business online need to be prepared to face challenges in other markets. Easy to start with low cost is a growth opportunity for online businesses, but, it is also a big challenge. Because of this benefit, each business has more competitors than ever before. Try to estimate the number of your competitors when your store is now not on a street or a town but its place is now the Internet – the most populous "neighborhood" in the world with 5.07 billion users. Due to the numerous rivals in a sizable market, companies must offer high-quality items at prices that are within reason in order to remain in operation.
Build customers's trust
One of the challenges for startups with Online Businnes is building trust with customers. Of course, a famous individual or business will definitely have a more stable online business because they already have a certain number of patrons and it is important that they have built the trust of customers in the brand. For an online business, customer trust is extremely important, it is a very high purchasing decision factor. In the Internet market with many fraudulent websites, "ghost" companies, or real products are often different from the outside. That is one of the reasons for creating doubts and hesitations when choosing products and making online purchasing decisions from customers.
Update every day
Last but not least, the Internet is a dynamic market and constantly rejects products that are not innovative and outdated, which requires businesses to improve every day. Capturing customer tastes and leading trends is an advantage for any business. However, this change is a big challenge for businesses with conservative business methods.
10 steps to start an Online Business for Beginners
If you want to become a successful online business, you should provide your online business with a solid foundation at the beginning, just like any other kind of business. The following 10 steps will help newbies start with the basics of establishing an online business.
Step 1: Determine How much time you can devote to your Online Business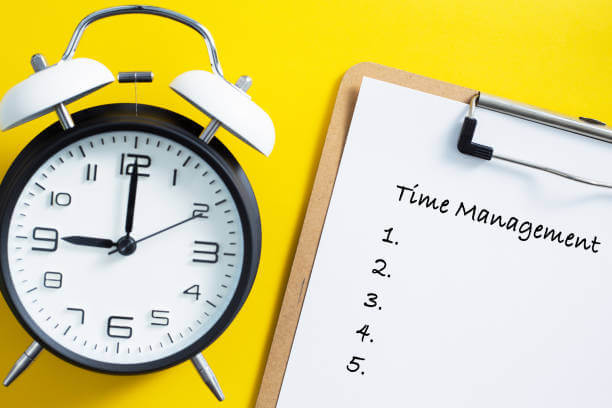 With the convenience of being active anytime and anywhere, Online Business is a great idea for people who are passionate about making money or simply have a lot of free time. As novices, you certainly won't spend all your time on a job with no guarantee of success, so determining your free time for online business is necessary.
You want to launch a business, but you are now unable to quit your primary position. With Online Business, you can work two jobs concurrently to guarantee a consistent income, so don't worry. If you are a student, office employee, or nursing mother, use your leisure time on the weekend, in the evening, or during your lunch break. You should not fully commit all of your time and energy to building and expanding your Online Business until it generates a consistent stream of income and you feel completely sure about it. Therefore, in the first stage, you should clearly define how much time a day you can spend on this task.
Step 2: Find your own big ideas for Online Business
Finding your great ideas is one of the most important stages to deciding whether your Online Business is successful or a failure. Nowadays, there are too many people involved in online business, so you need to find your own unique strengths.
Investigate your interests and hobbies to find the best place to launch your business. Building and expanding your small business will be simpler if it fits your interests, much like any other job. Take advantage of your own strengths. What do you like to do in your spare time? What product do you interest in? or Are you "unhappy" with something that a lot of people feel the same way about? Find effective solutions and develop them as useful products or services.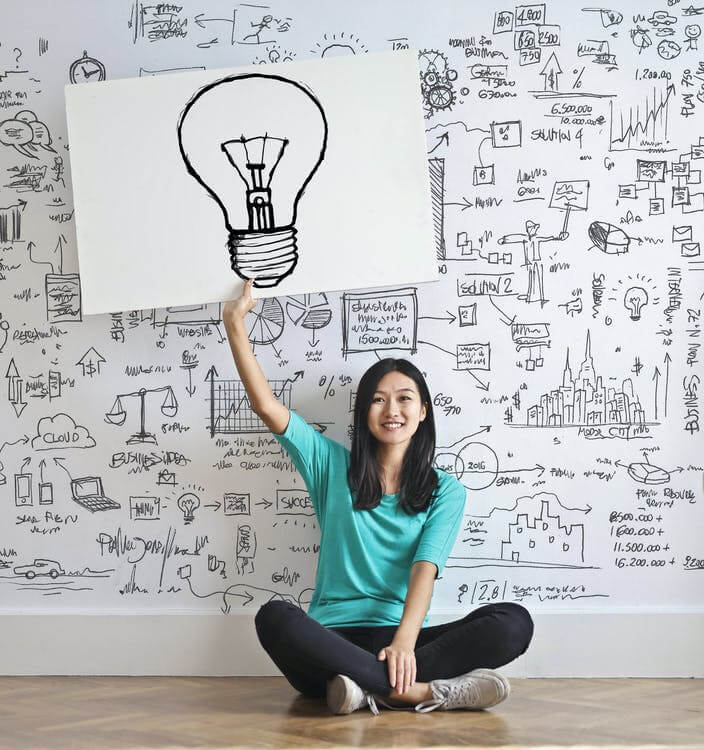 If you have no ideas, one trick is to capitalize on trends. You can refer to Top Trending Products or Best Ecommerce Niches to find potential niches or products for online business. Selling with the trend is an easy way to make a quick profit, but you need to be quick and keep up with the trend. One disadvantage of this business model is that the life cycle is very short and the products often have to be changed. To avoid stock losses due to a downtrend, it is best to choose trending products that sell sustainably.
On the other hand, when you have a lot of ideas and are stuck on them, let's analyze them from other sides and choose the best. Some fields you should consider before making decisions are the market's demand, opportunities, and challenges to developing these niches, conditional capital to start a business,… Smartly choosing a niche that suits your conditions and knowledge will help you easily develop your online business.
After finding a niche, find your own way to grow your business. Position yourself as the market your business wants to target. Think about what you can do really well. Moreover, catching new points in an old niche, creating it to develop, and not following the old ways help you to brand, have your own customer file, and maybe even dominate the product monopoly in the market during an early stage.
Finding a new idea is creating an opportunity for yourself!
Step 3: Appraise whether your new Business Ideas are viable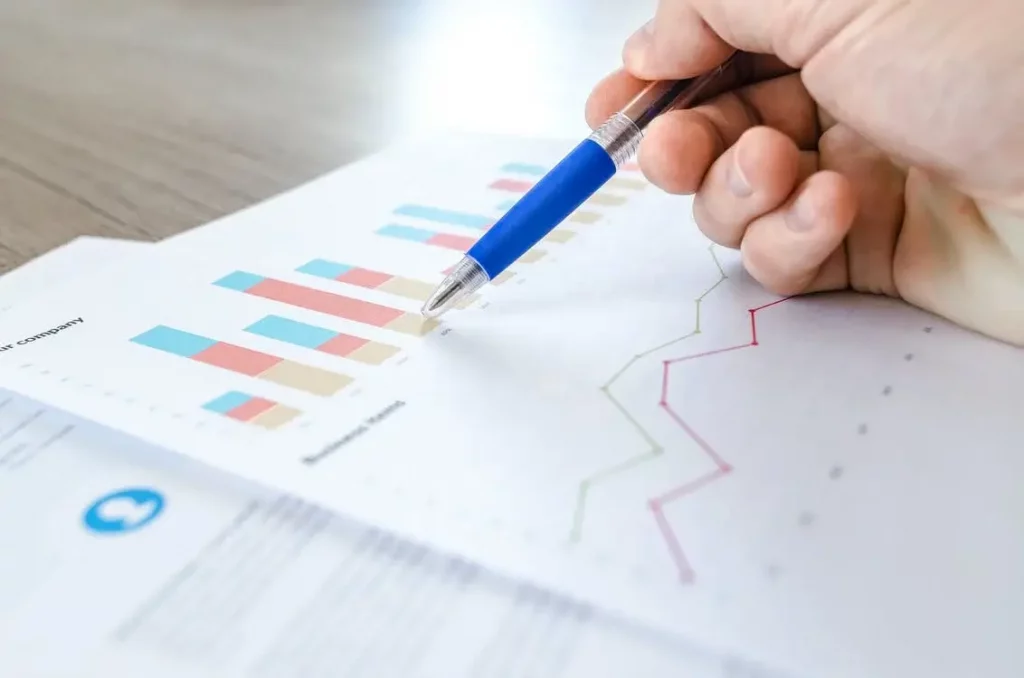 Your online business has a great idea, has identified a potential market, and even has a complete solution, but it can be unsuccessful. The reason is that you skipped the feasibility step of this idea. It appears that ideas and reality are different; the truth is much more complicated.
To begin with, do market research. What's included in market research is only one of the numerous components that make up a market study. In order to check the feasibility of the market you want to enter, you must set aside time to test and examine your product or service, think about and assess some popular items, conduct keyword research, and predict the response of your target clients. Besides, you can take a variety of actions to gain a better grasp of the market you are going to enter. You also do market research with market research services. At a compound annual growth rate of 5%, the research services market is anticipated to increase from roughly $75 billion in 2021 to $90.79 billion in 2025. These numbers demonstrate a strong interest in market research as an important step in starting a general business.
In addition, "He who sees through life and death will meet with most success", to succeed in the market, you have to analyze your competitors. Besides defining your branding and positioning in it, you must also learn about your competitors. Focus on their strengths and find your own strength to reduce the most competitors and develop your own niche. In some cases, the opponent's weakness is an opportunity for us to find our strengths, and fix the holes that the opponent has not improved.
Step 4: Develop a detailed Ecommerce Business Plan
After your business idea has proven viable, create a comprehensive business plan. As a necessary step, but it is often overlooked, so many businesses have failed without a specific business plan and have started to implement business activities.
Make a thorough business plan whether you're launching a small or huge firm. It is true that the first company strategy serves as the most fundamental basis for all of your marketing initiatives. It is comparable to a home's foundation in that a solid foundation will allow the house to stand taller. Furthermore, effective planning enables you to define your market, state your objectives, create your marketing roadmap, and make the choices that determine success or failure.
For beginners, in order to develop a detailed business plan, you should know what it is, and learn more about business plans. Our article about Ecommerce Business Plan will help you understand.
Step 5: Calculate the Capital Needed for your own Online Business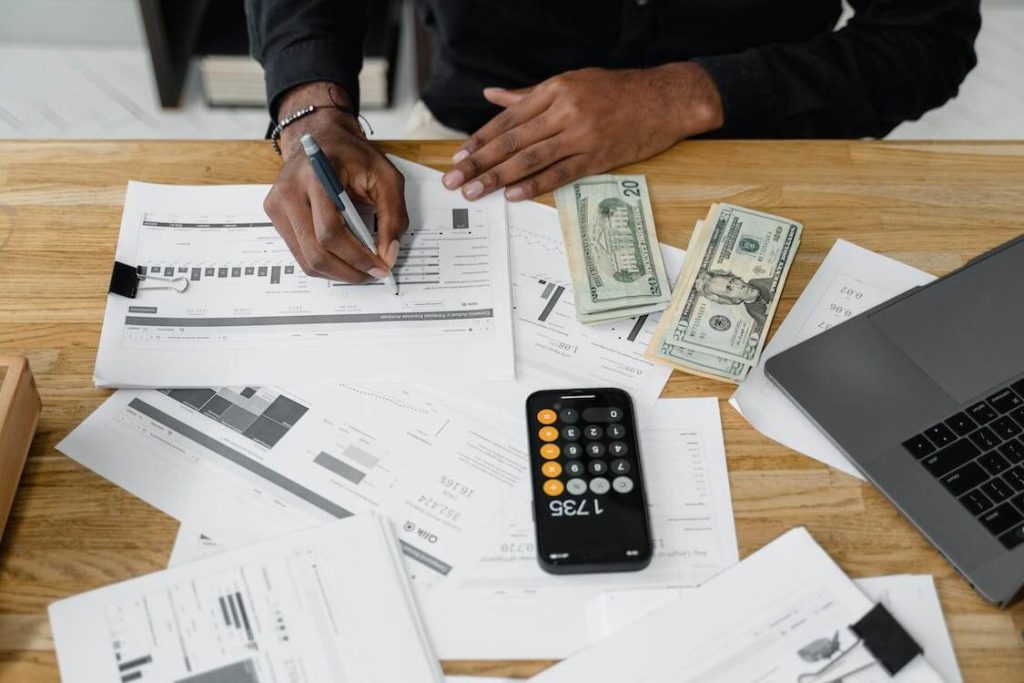 Capital is an essential factor when starting an online business. Like the step that determines how much time you spend in your online business, the step that determines your investment also regulates the size of your business. But of course, capital is not everything because there are many ways to start a business without capital, but it is a necessary part of getting started.
You can be rich enough with a large amount of savings to start a business, but this step helps you calculate in more detail what is needed to start a business venture, including the risks you have to take and the losses you will suffer if you fail. To turn your business idea into reality, you need to determine how much capital you have and where you can borrow it.
To be safe, start with a small capital and gradually increase the size and return of your investment. If you sell physical products, the cost of capital can be high because you need money to import goods, warehouse, etc. Carefully calculate all the costs involved in running your online business. Online business has the advantage of minimizing costs such as facilities, stores, and sales staff.
Step 6: Look for Quality Sources and Reputable Suppliers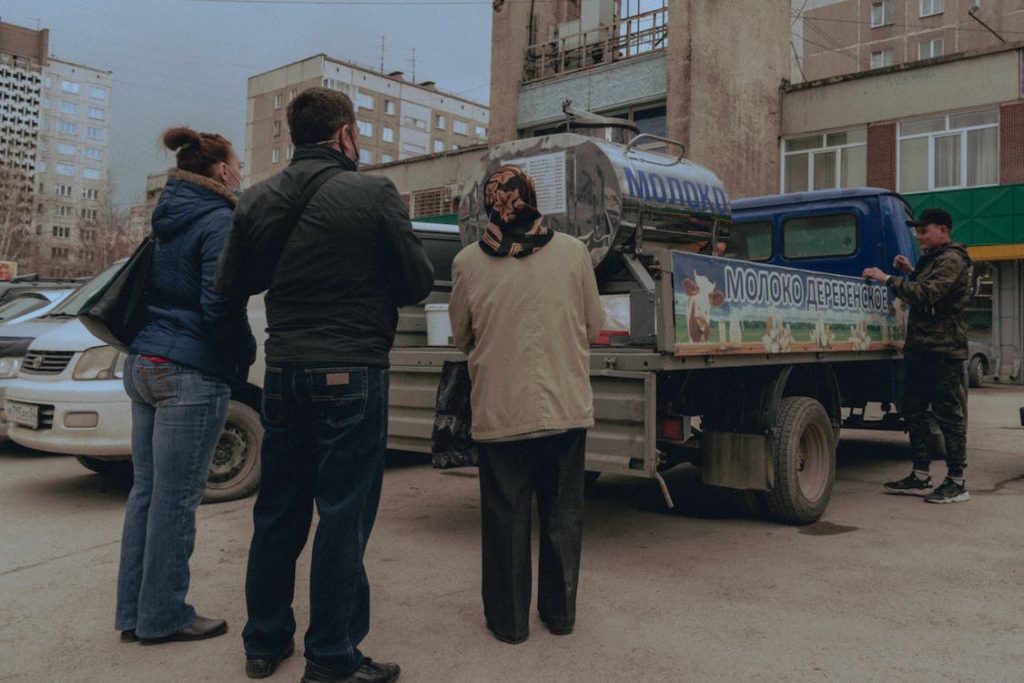 In a wide market with many rivals, finding a good, affordable source will help you create a competitive advantage.
If you want to start up with your own service or products, ensure their quality. You are a newbie, so the quality of your products will decide whether you stick with this industry for a long time or not. Moreover, if there is a chance, you can franchise your product so that you can expand your business. Items your business produces with eye-catching looks, outstanding features, or new innovations will leave a good impression on consumers at the first launch. However, only one mistake viral from your product can destroy your entire career.
Similarly, if you want to import goods from suppliers and trade them, ensure their reputation. Importing products from other suppliers saves you time as well as capital for the initial investment in production machinery. Oppositely, you will not completely control the quality of different batches. In addition, using goods from suppliers will make it easy for you to clash with other businesses, and with the online market, this becomes even more frequent. In the course of business, conflicts with suppliers are also very likely, causing you to change the source and supply of goods, which affects the stable development of the business. Thus, choosing a reputable supplier is very important.
Step 7: Choose suitable eCommerce Platforms to start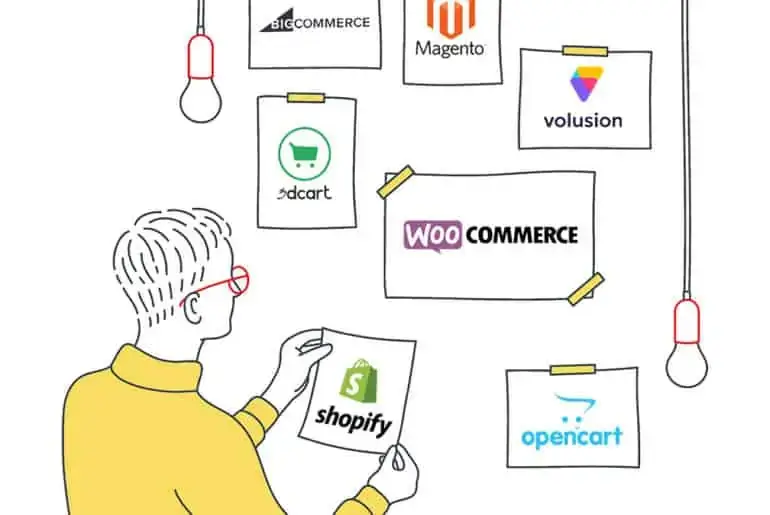 For this step, there are several ways to create an eCommerce website, including from-scratch coding, hiring a web developer, or utilizing an eCommerce platform.
Especially for a business that is just starting, there are many Ecommerce platforms available, so the choices might be confusing. It's critical to recognize the significant variations and select the platform that best fits your online company plan because each platform offers a unique set of fundamental capabilities and hosting possibilities.
To choose a suitable platform, you have to consider many characteristics related to your market and product. As a beginner, you should pay attention to factors such as cost of ownership, flexibility, ease of use, etc. The products or services you trade is also a reason to evaluate which platform is suitable. You have to know what your business wants to become, and what platform has more opportunities to develop your business. There are some difficulties for newbies to choose platforms, you can refer to Top E-commerce Platforms for Online Business. 
There is only one option that works best for your Online Business; there is no one platform that fits all businesses. Thus, you should consider and choose the most suitable platform for your business.
Step 8: Attend to all Legal Obligations for Online Business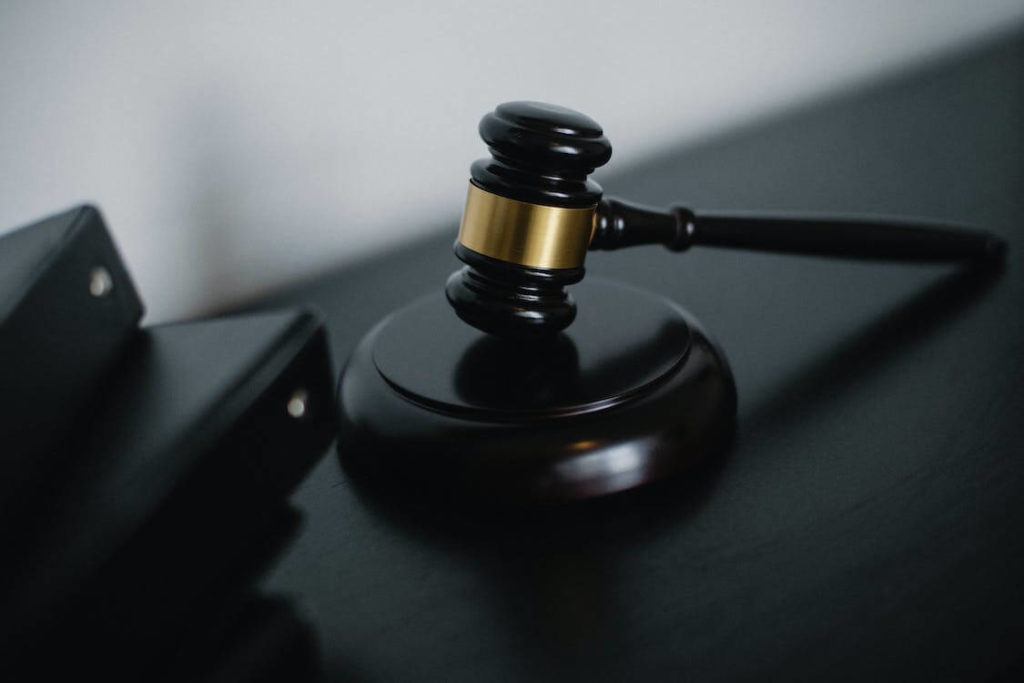 There are many problems that cause your business to collapse, one of which is related to the law. Like other traditional businesses, Online Businesses must also pay attention to the requirements to operate legally.
As a new business, it's important to build a solid legal foundation for your business. Starting from completing the procedures for applying for a business license as well as related permits such as product quality standards, intellectual property, or food safety licenses suitable for the products you trade. Besides, make sure that you understand the basic procedures and laws to manage your business legally. Also, don't ignore relevant regional tax requirements such as tax identification numbers, as well as other requirements.
The legal requirements in each region are different for each type of item you trade. Therefore, it is important for you to research all applicable legal requirements for your business. And to be sure, you can also seek the advice of a lawyer's office, or to keep your information more secure, you can set up for your business a separate legal department with specialized knowledge. branch.
Step 9: Create and Prelaunch Marketing Strategy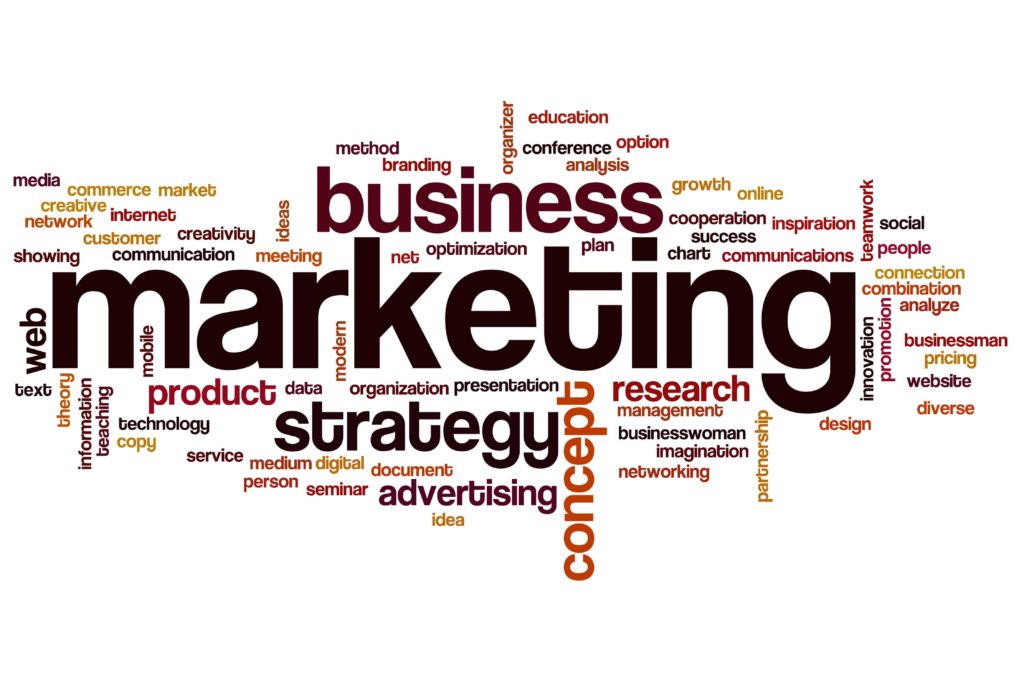 If you want your eCommerce company to succeed, you need to advertise effectively. For that, you need a thoughtful eCommerce marketing strategy. 
To bring your products, as well as your business, closer to consumers and potential customers, an effective marketing plan is indispensable. You will be laying the groundwork for a successful launch by raising your target market's anticipation of your launch through social media and various advertising techniques. There are a variety of eCommerce marketing techniques that your new online firm can use. To start creating a marketing plan, you can refer to knowledge of Search Engine Optimization(SEO), Content Marketing, Social Media Marketing, Email Marketing, Paid Marketing, Affiliate Marketing and etc. 
No matter what tactics you choose, it's crucial to give implementation careful consideration. The Period of the Prelaunch Marketing Strategy will be the first testing phase to evaluate the effectiveness of the marketing strategy. In addition, this trial period also collects customer feedback on the company's products, in order to make appropriate adjustments in time.
Step 10: Launch and Improve your New Business each day
Although there is no "grand opening event" to kick off your business, an online business needs the same "welcome announcement". For a great first effect, you can share information about your business on your own social media platforms to get people to know and support you. Moreover, you can also create special daily or weekly series for your customers. The first stage is very important, and new products also easily attract curious customers to try, so promote product communication as much as possible.
A business that wants to survive and grow for a long time always needs change. Customer reviews are the best motivator to change and improve your product. Besides that, you need to regularly monitor and evaluate sales indicators such as revenue, orders, inventory, costs, and profits… to know your business situation and detect it at the same time. problems and find solutions.
Final Words
Online business is a potential and growing market. This article of ours is especially for newbies. With 10 simplest steps, the article provides you with the foundational knowledge to start from zero to build your business.
If you are not a newbie but accidentally stumbled on this article, do not rush to ignore it. Let's take a quick look to see if you forgot any step and add it. The fundamentals are always a good choice.
Now, let's be a successful business.