What we all know is that Google was going all-in on the PWA (Progressive Web App) movement; but what you probably don't know, is that Microsoft was planning the same thing and already made their move. With Microsoft's recent embrace of PWA by encouraging app maker to incorporate PWA into their UWP apps, Progressive Web Apps can now actually be available on the Windows 10 Store and are more adaptive to the user's needs than ever.
For developers who want to tailor an existing web codebase to Windows 10, or provide a first-class cross-platform experience with native capabilities and enhancements, PWA provides an on-ramp to the Universal Windows Platform that doesn't require demoting or forking existing web resources.
Coupled with the fact that installations of PWAs are made possible with Chrome 70 onwards, the future of all things PWA is getting more and more realistic with each passing day.
With all these things going on, it looked like Spotify was unable to resist the temptation and joined the race with their own version of Spotify PWA, despite having their own desktop app.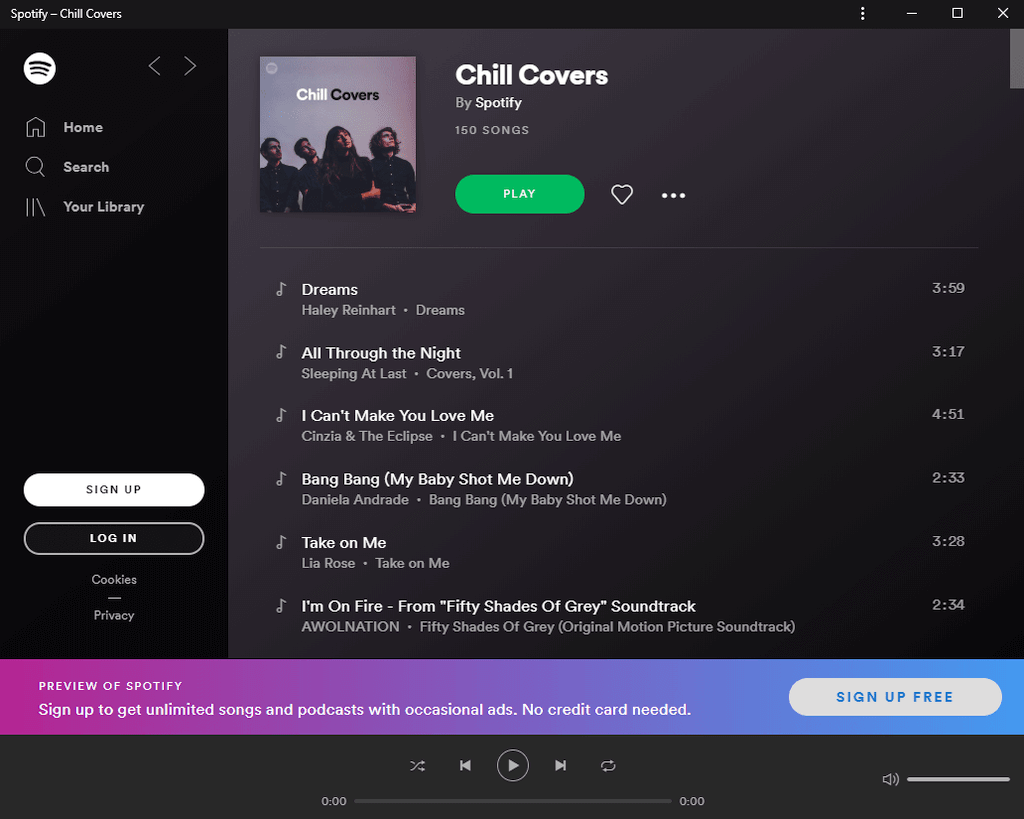 How to install Spotify PWA
For installations of Spotify PWA, or Desktop PWAs in general, you need an up-to-date Chrome or Microsoft Edge. As of now, these are the only two browsers that allow for installations of PWA on desktop.
Once you have the needed requirements for PWA, head over to the Spotify PWA address page and look for the (+) icon: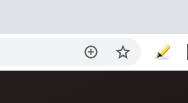 After clicking the (+) button, a pop-up will be shown asking for your permission.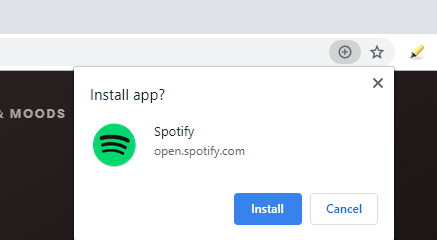 And that's it. The installation process of PWA is pretty quick so you should see a Spotify icon immediately after on the desktop.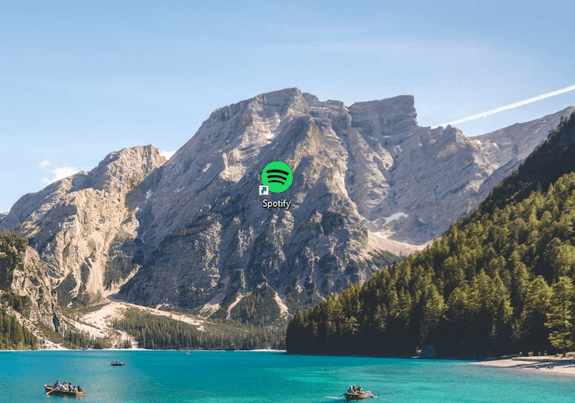 PWA vs Desktop App: What's The Difference?
You might be catching yourself wondering, why try PWA when Spotify already has a desktop app? The same question was asked by us and spurred by which we then started working on this article in order to deliver the best possible answer to music-lovers out there. One thing for certain, we can tell you, is that Spotify has really stepped up their game with their PWA version.
The Old Monotone UI is No More
Visually, we feel that Spotify PWA is more polished and vastly different compared to its desktop app counterpart. It is also more reactive, adaptive and more responsive; the in-app animations are improved and makes for an effortless experience.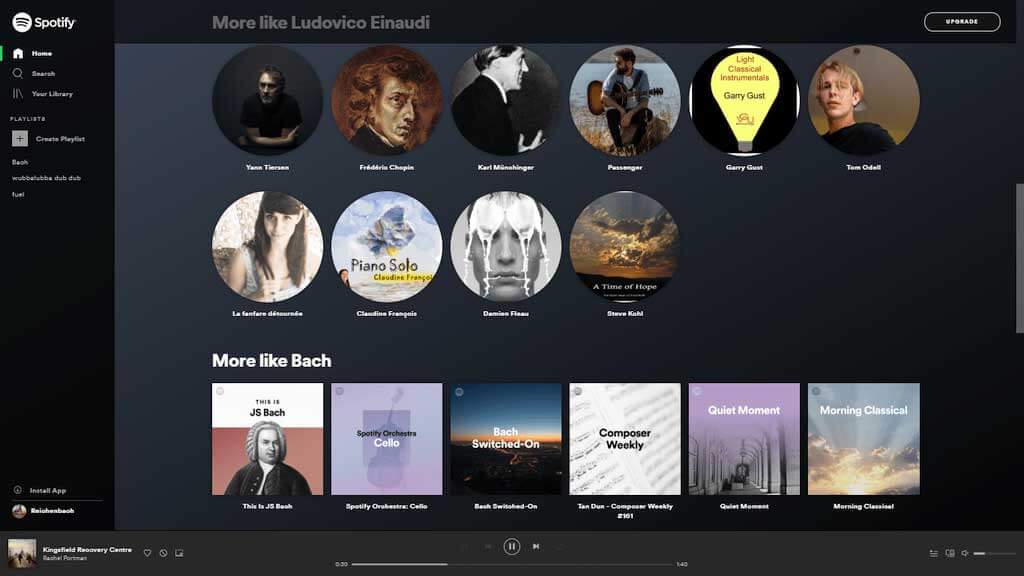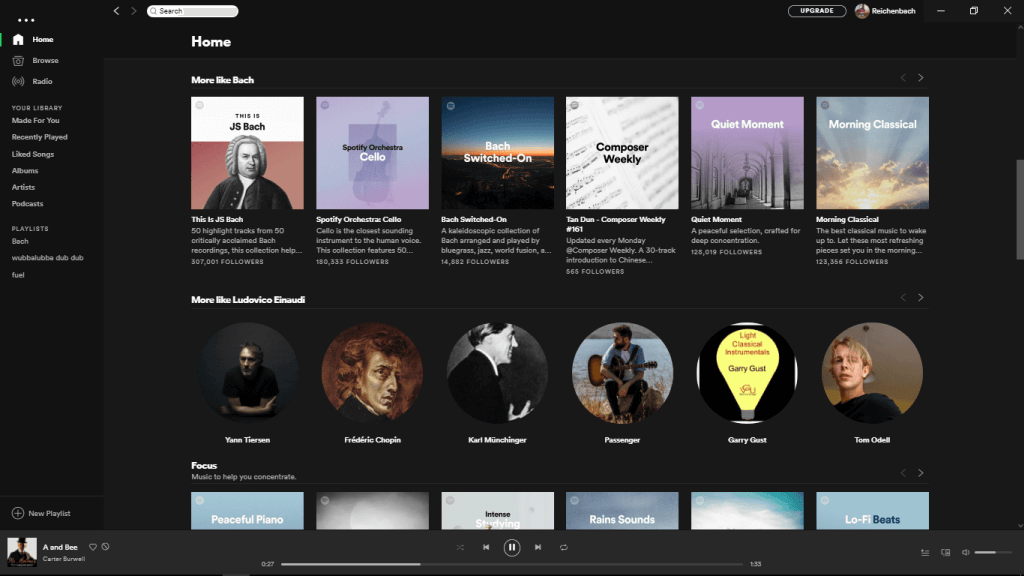 Especially, your background colors are now adaptable to your needs as you progress through the PWA, making your experience more personalized and unique—as a music player should be.

A Total Functionality Revamp
We felt as though Spotify PWA went through a revamp when it comes to its functionality. Options and menus such as Playlists, Made for you, Albums … are now relocated to the above of the main section, making the left panel less clustered and enabling more room for users. This is especially useful for users who have lots of playlists and in need of more space or users who are more on the orderly side and can't stand a crowded UI.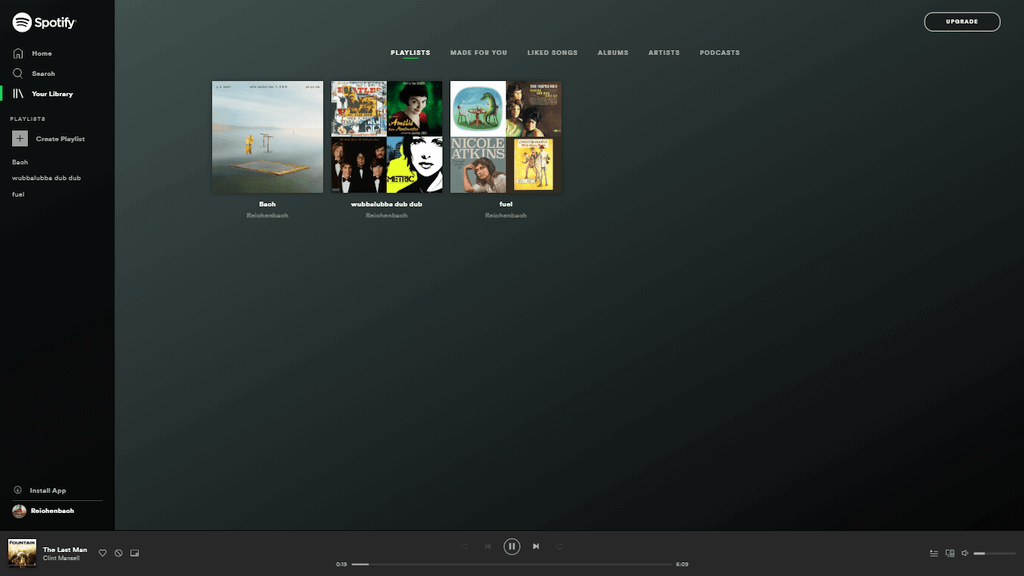 As you browse through the web, you'll now be able to choose to have links from Spotify service open in their corresponding PWA, like on Android and Apple! How awesome is that?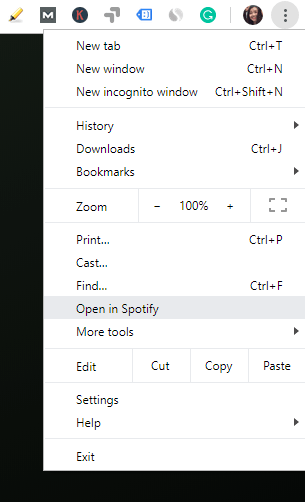 One Huge Drawback
The one and biggest drawback that we could find was that Spotify PWA is unavailable for offline uses. It's not as though offline availability for Spotify PWA is impossible, it's only a tricky process:
Spotify's web player uses Encrypted Media Extensions (EME) which requires exchange of keys with external servers.
Hopefully, with time and dedicated work from the talented Spotify developers, offline functionalities will soon be available for Spotify.
Overall Usability
We feel that our experience with Spotify PWA was a step-up compared to the desktop app and worth recommending over its Desktop version. The app speed and responsiveness are in its optimal quality; there wasn't any bug or error that got in the way of our enjoyment. Some of us even joked around that the entire experience was comparable to that of a Spotify Plus, and perhaps that's not far from the truth.
Overall Score: 4.5/5
After using PWAs developed by top-tier developers around the world such as Spotify, Twitter, Pinterest…, the only thing that struck us as odd is why there isn't more company following the same footsteps (check out our 12 best PWA examples 2019). It sure is a risky business but as we all know, sometimes we need to take a risk in order to get closer to success.
PWA is undoubtedly the key to the Web's future and it will soon be the core of most Windows 10 Store Apps. If you're still wondering whether or not should you build a PWA, SimiCart is here to answer your every question and needs.