With over more than 700,000 apps is available to download from the app store, the battle of attention is really a harsh competition. The stress isn't only on consumers trying to discover the best app but also on marketers try to make their apps are discovered. If you don't have much experience in this area, it can be intimidating. Once or twice,  you want to sell mobile apps, but you just don't know where to start. So, in this article I'll give you some tips to sell mobile apps and deliver a great app to your clients while increasing your revenue.
Before exploring the guide to selling mobile apps, let's us find out the struggle of selling mobile apps
The struggling business to sell mobile apps
The struggle to get paid: The selling mobile apps revenue
Here's a look at revenue distribution in popular categories: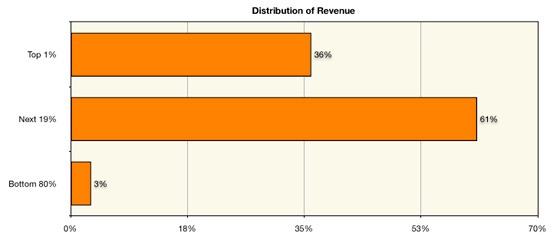 The top 20% of mobile apps make 97% of the revenues. One lesson you can learn from the chart – if you want to make a major dough and sell mobile apps well, you need to be sitting at the top chart. It is similar that your apps want to be well-known with a big number of user. But what has to come first: big download numbers or a solid chart ranking?
The struggle to make mobile apps faster and more focused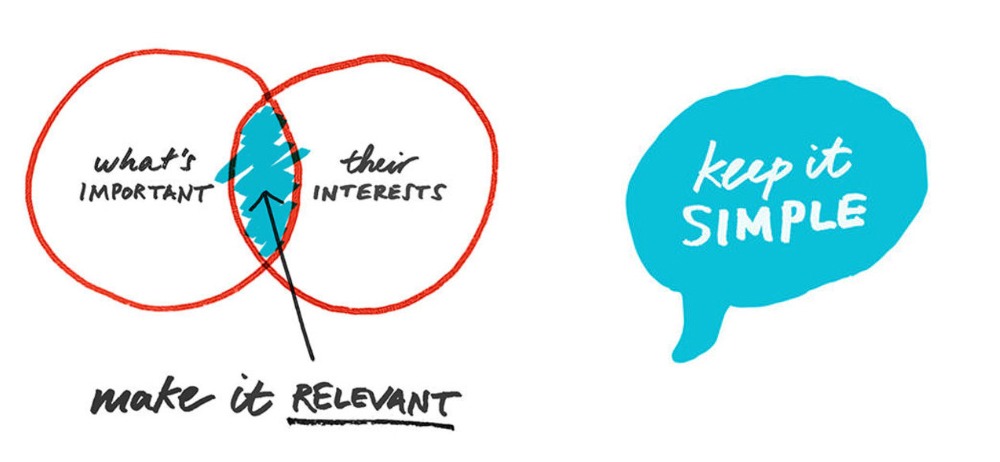 People want to get the information they need as quickly as possible. They don't want to spend a long time in a mobile app. Besides Each Mobile user has different expectations and needs, so always making sure that your mobile apps refer them that have personal importance. The winner is who can offer their customer an app that is faster and more focused. Therefore, one thing you always have to keep in you mind if you want to sell mobile apps well – Keep it more simple and relevant!
Some tips to sell mobile apps
It's time to create a home for your mobile app on the website. Build a website or a landing page for your website allow you to focus your messaging toward a very specific group of customer with special goal. Shouldn't depend on the App store where is the completion of increasing mobile app ranking is quite harsh. The time has come to create a landing page to sell mobile apps. It will be a showcase of  the apps better than Apple or Android can.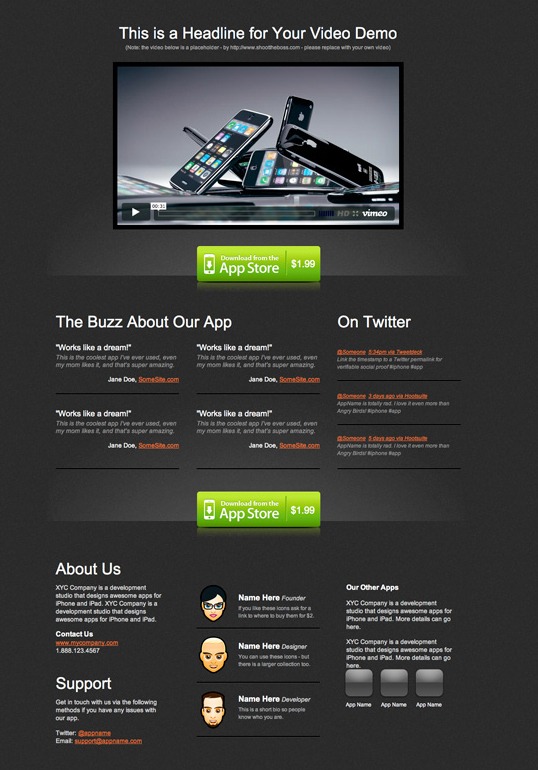 Educating yourself about the website or landing page where sell mobile apps are involved:
Video demos to showcase the strengths of your app. Many reports indicate that conversion rates are improved tremendously when video demos are offered on the landing page
Single-page landing pages with crisp copy fare better with the crowd. It contains clear-cut headlines for each section and separate the content with visual breaks.
Enabling call-to–action throughout the landing page removes the hassles of scrolling all the way up. It also indicates that you're close at hand.
Remember to promote your other apps in a subtle manner. Sell mobile app well is not only similar on direct sales for particular app but also give suggestion to promote up selling and cross selling. All of these things help you to increase awareness and brand-image of your Mobile App business.
SEE ALSO: Want to build your own M-commerce business? Here are 3 important notices!