Android currently holds more than 80% of mobile devices on the market and the number of users of this mobile platforms is growing. Therefore, creating an Android application for access to more people is a critical advantage, especially when you are dealing in electronic commerce. You've heard about the creation of applications for smartphones and uploading them to App Store yet? You want to create an online shopping application for your client, but you think that it is quite hard and do not know how to start?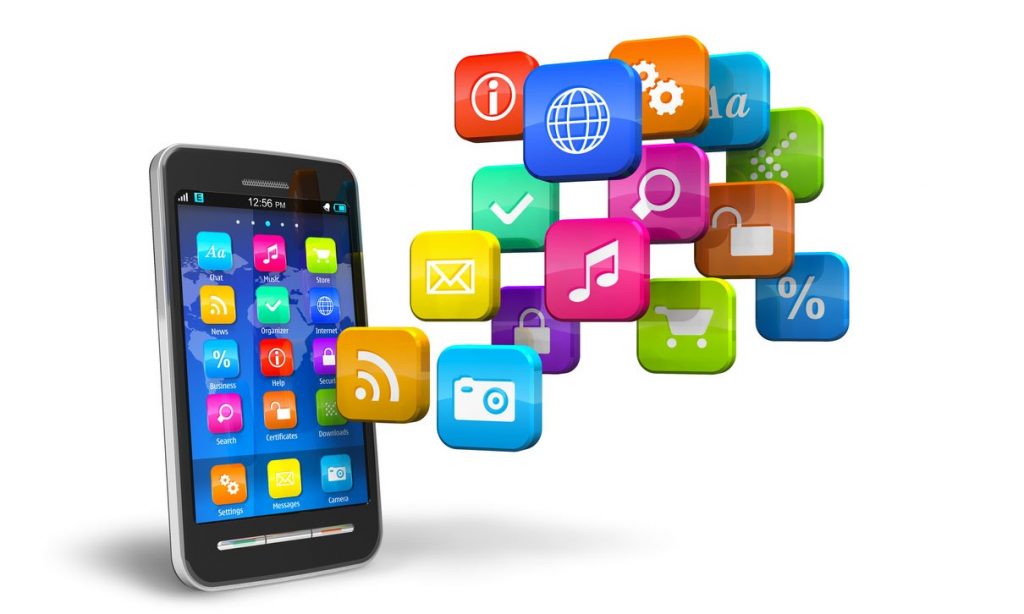 With SimiCart, operating on the Magento platform, you absolutely can create your own applications without advanced coding knowledge. In this article, we'll give you the reasons to prove that: SimiCart is one of the best Magento app builder for you to have your own iOS and Android application.
What is Magento? Why must Magento be your choice?
Magento Commerce is the open digital commerce platform source and cloud-based that empowers merchants to integrate digital and physical shopping experiences.
Nowadays there are so many open sources for e-commerce but Magento is one of the best platforms. In the third year, Magento has powered more Internet Retailer Top 1000 Coal Merchants than anyone else.

Magento has many advantages when compared with other solutions such as:
– Magento will help you build the site without worrying about the software, servers, or even your website code.
– Magento gives users more choices suited to the type of services that the business is growing.
– Magento has many extensions that can help build your site from the facility and rich customization.
7 reasons why SimiCart will be your App Builder Program
SimiCart, a project of Magestore, developed to support merchants who already have Magento website and want to build mobile applications. Here are the reasons SimiCart become constructively best shopping application for Android:
1) SimiCart is integrated with Magento
Magento is the most popular e-commerce platform in the world. SimiCart has been specially designed to bring the best experience to the user and easy to use. Rather than spend thousands of dollars, SimiCart allows people to start building online shopping application with a much smaller amount.
2) Personalize the app with special features through plugins.
Mobile applications are the way to make the first sense of how they see you. They are the image of your business. SimiCart offers beautiful themes for customers to choose and use white labels, logo, banners and logo. You can also apply Barcode Scanner to help your customers find product easier.
3) Reach more customers
By an application available in the mobile device client, you can remind them of the events, discounts, new products everyday and anytime you want. You also push messages to customers in locations with a special event. SimiCart helps customers easily find the contact information of the company just a few easy steps. Reward program adds points to receive incentives and stimulate shoppers to continue to purchase and enhance customer loyalty.
See more: SimiCart and JMango: What is the best mobile app buider programs for Magento »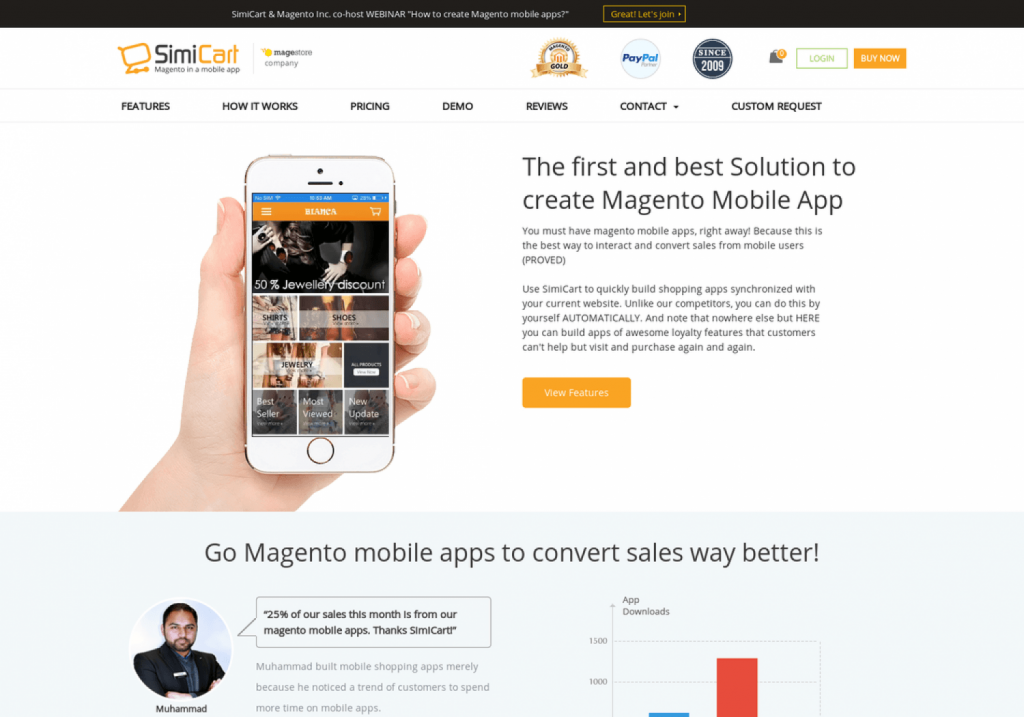 4) Convenient and easy payment
One of the principles of the sale that should seize the opportunity immediately. Do not let customers wait for your long because the complex payment methods. SimiCart is the perfect app builder program because it connects with almost all popular payment method in the world.
Read more about iPay88 Price and CCAvenue: best payment solution for your mobile app now!
5) The perfect method to save time shopping
We are busy people and your customers, too. That is why e-commerce has been born. Online trading through the website is a good way, but a mobile application is faster and more convenient a lot. Without a heavy laptop, no need to remember website address, simply open your smartphone, iPad or tablet, … rock your application and "go shopping".
6) SimiCart supports all languages
Simi Cart simultaneously provides 20 most popular languages to help the developers. This multi-language feature is absolutely neccessary for anyone want to do business locally.
7) Track your customers professionally
Magento app sales tracking feature: tracking sales and orders through Magento application, support data security and real-time direct access to sales reports (no third parties involved).
In overall, through the article, SimiCart provides one of the best app builder program solutions for businessman, and has strong competitive advantages compared to other programs. Let's try SimiCart and you will soon realize the surprise changes of your business.
SEE ALSO: 6 overlook tips to make your apps professionally »
SEE ALSO: 6 best mobile shopping apps for you this vacation »