It's show time of thousands of fashion shopping apps, among them is the list of some big brand names like Zara, H&M, Next,…Now fashionista can buy fashion items right on their smartphones. You are a fashion addict and decide to build a fashion sales app, but owning a fashion app is not easy as you think but requires more.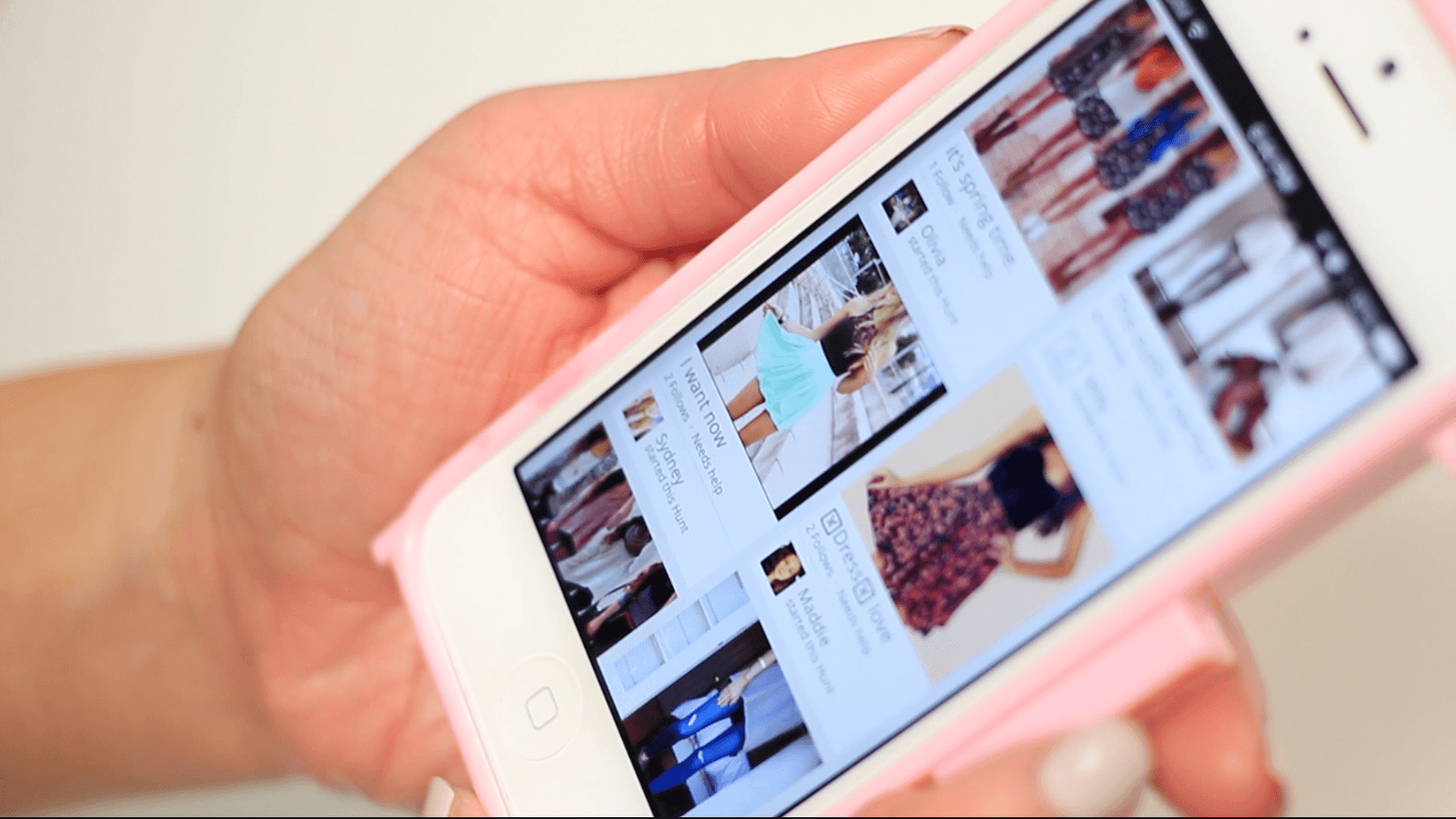 Let me ask you: Do you think sales record is easy? How often do you feel troublesome when having to track your store sales daily on a full-data computer? Have you ever thought of an optimized method to simplify the sales tracking process but still guarantee its accuracy and transparency?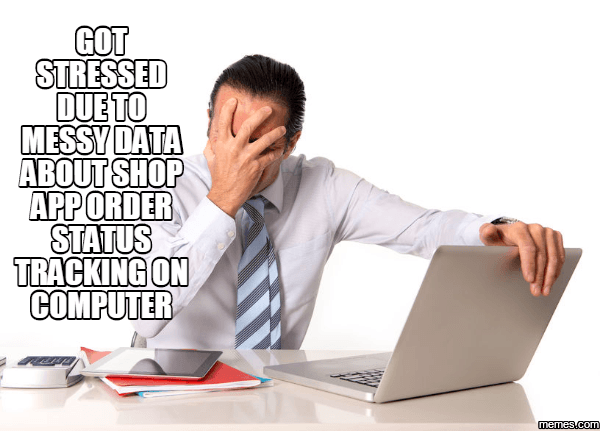 The fact is that taking control of data on the computer is a traditionally good way, but with the modernization in every aspect of life, tracking sales on the computer is becoming obsolete now. It is good but not really convenient. About 86% of mobile shops in the USA state that they feel really overwhelmed and inconvenient when having to check their sales fluctuation on computer when being out, and about 71% of them agree that a mobile sales tracking tool is a great measure to satisfy their curiosity about their store's sales at anytime and anywhere.
Simi sales tracking for fashion shopping app – optimal measure of a mover!
It can deal with all the trouble you have to face with certainly, but wait to let me tell you one secret: Simi sales tracking is a special gift from Simicart, so if your app is not built on Simicart, it is impossible for your smartphone to get this magical app. But don't worry, its price is reasonable. And the reason I say that it is a special gift for shop owner is that Simi sales tracking is TOTALLY FREE. :D.
How awesome right? And sure, every tradeoff is worth its value, purchase Simicart with just at least, $399 and get free sales tracking app – why not?
In fact, Simi sales tracking is like a mini backend of a Magento store. Then the process will be: Launch a Magento online webstore -> get Simi sales tracking for your webstore or Launch a Magento webstore -> Build Simicart app -> Get Simi sales tracking.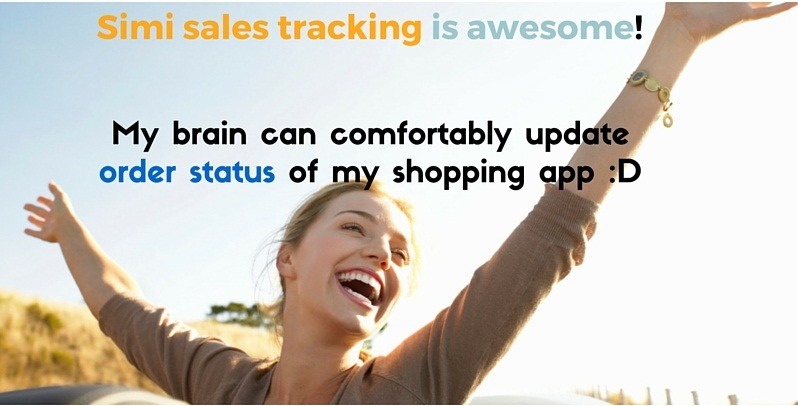 Your fashion app has entered the new season. The new arrival has come and the number of customers demanding for it has also reached the sneak peak. Every day, you deal with hundreds of order with enormous customer data. You get tired just after half of a month.
 Imagine that at the beginning of this month, you got 1500 newer items, each item has its own price fluctuating from 5$ to 150$. On the first day, 200 orders were sent to you, each order belonged to one person of one state and your shippers are responsible for delivering all items on time. On the next day, you got more than 150 orders while those of the first day haven't been completed yet, but how terrible! On that day, you had to visit a VIP far away. Haizz. Sure you cannot carry a whole computer with you, just with a smartphone on hand. Before knowing about simi sales tracking, you might not know what is going on with all the orders, payment status, customers data,…You could also not avoid the feeling of worry. But now, when your smartphone is installed with Simi sales tracking app, you can smile happily whenever you open your phone and popping up is the most updated information about your order status.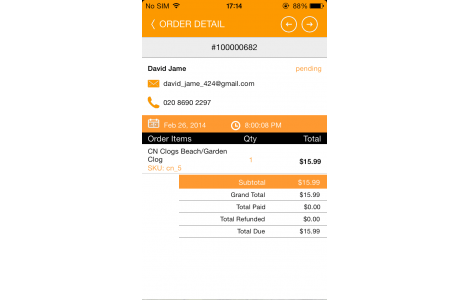 The order of the first day, second day, the whole week or the whole month now is now reachable as long as you own a simi sales tracking app. It can reflect the real-time order status and give you the most detailed statistics. Moreover, the information of the latest customers is also updated second by second. So you will never lose any important thing happening to your store. Navigating on it is also not complicated even if you own no skill of technology. The interface of the Dashboard is also very niche and clear. I'm sure you will never find other apps that are as effective and convenient as Simi sales tracking. One more awesome thing: it is FREE. 😀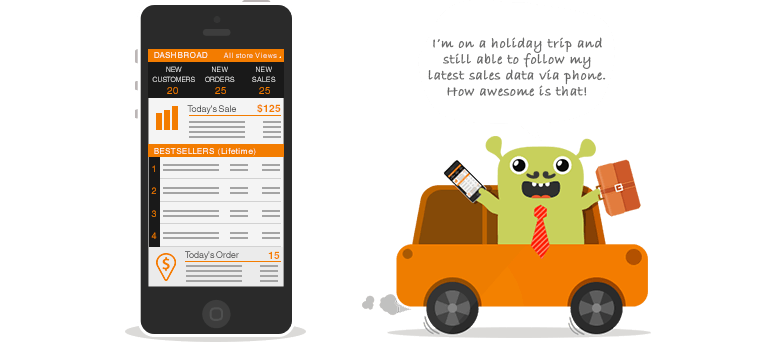 Simi sales tracking for fashion shopping app is the most brilliant idea that shop app owners have ever got. But are you thinking that Simi sales tracking is just for fashion shopping app and is just integrated with "order status recording" function? Nooo, Simi sales tracking is not normal like that. It is mysterious in its way and is waiting for you to come and discover. It is keeping so many big secrets. If you can't bear digging into its secret, why don't grab Simicart now and experience the supernatural functions of Simi sales tracking. In the next article, more about its secret will be released, so stay tune.
Take the Simicart first!
Install Simi sales tracking then! 🙂