What are Amazon's tips to increase business sales? What makes Amazon the leading e-retailer in the world? Follow this!
What is Amazon and its tips to increase business sales?
Amazon is the leading retailer in e-commerce over the world today, based in the USA. To reach this rank, Amazon cannot miss the tips to increase business sales, which help it boost the online sales constantly for about 15 years until now and gain an amount of money as three times as local competitors. In 2014, the net sales of Amazon were more than 88.99 billion USD and this figure in 2015 promises even more impressively.
What are 10 tips to increase business sales Amazon apply?
1. Provide Searchers with what they want and what they may be interested in
If you want to catch consumers' attention, you need to provide them with what they are really searching for. In particular, it is relevant details  which match searchers' intent that make your information and products attractive and valuable. To do this, you need to understand consumer behaviors and psychology to show them the closely related items.
Look at the way it is applied with Amazon! Besides information about details and states of the products, the related items are also included in the product page.

2. Increase value of the products
Amazon increases the value of the products to the shoppers by creating scarcity and enhancing perceived value. How does it work?
Scarcity will make the items more desirable and urge you to make a purchase immediately. When seeing there are just a few products in stock, customers will be one of the fastest consumers to get the scarce items left.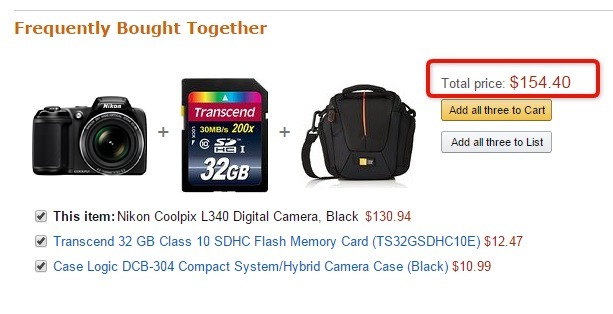 Perceived value is what customers feel they will receive after buying a product. By increasing perceived value of the products, Amazon is encouraging the consumers to make up their mind on purchasing faster.
3. Utilize images in product display
Images have a much stronger influence on people than words can do. Especially on an e-commerce website, it is necessary to include the images which are clear, sharp and appealing enough to attract customers.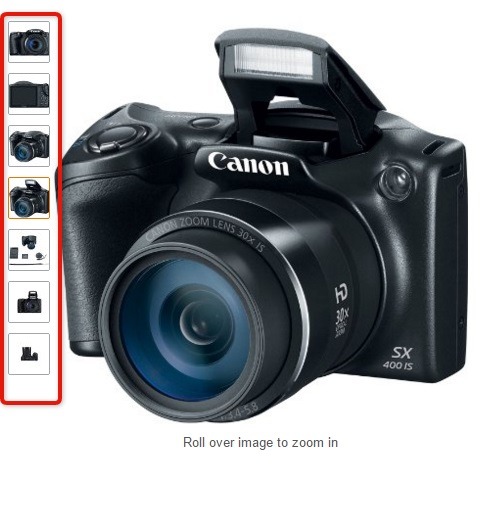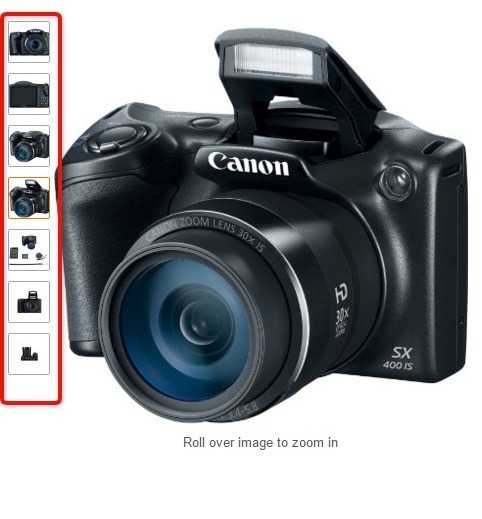 As you can see, the images about the camera are taken from different sides to help the shoppers clearly figure out the product and make the right decision. It also builds trust in the provider.
4. Enhance customer engagement
Customer engagement is always one of the most concerned issues in any business. It is, even more, important in online business. So it is essential to have a customer engagement program in the website to support. Amazon cannot skip these tips to increase business sales so it establishes a rapport with theTarget Audience. To serve this, Amazon has created Prime membership program with $99 a year, which not only allows members to get discounts and benefits but also facilitate the relationship between the provider and the customers. Therefore, the customers will be likely to make purchases on the page more frequently then the sales are increased. Another highlighting point is the Prime Day, when sales of Amazon really erupt, which brings Amazon a lot of profit just in a day.
5. Make it beyond customer  expectation.
Generally, online shoppers visit an e-commerce website with only an intention of buying the item they want then leave. However, they often don't leave with just an item in their carts as they have intended. What drive them to spend a little bit more and buy something else?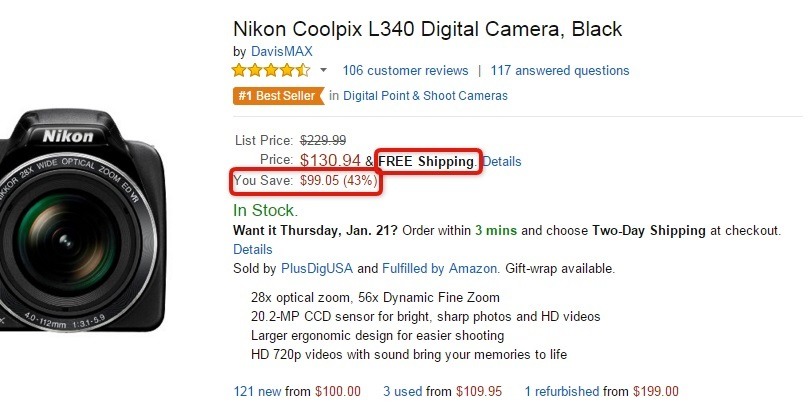 In Amazon's case, it is over-deliver that makes it beyond customer expectation. As you can see, Amazon not only sorely provides shoppers with the item they want but also includes extra services such as free shipping, and the gap between the list price and the real price makes the customers think that they have saved an amount of money to spend on other things. Moreover, on the product pages, Amazon also suggests the items related to the products they are interested in, which may be necessary.
<to be continued…>
SEE ALSO: 10 Shocking tips to increase business sales as Amazon (Part2) »