Magento e-commerce merchants,
What are your products?
Thousands of natural cosmetic products from organic hair care to perfume, you have business with Simple products.
You are boss of Grouped products when your product is a MP3 player coming along with earphone and memory card.
What about Bundled one? Is it different? Yes, Master of Bundles, the MP3 player comes with 3 types of earphone and your customers have to choose one among them.
Selling hottest and most trendy fashionable products, we are talking about Configurable product and regarding a service of booking ticket, it is Virtual one.
And creative stuff? I mean wonderful cliparts, delightful ebook, gorgeous video or stunning images, etc. If you sell them, today is really a good day. Because SimiCart has recently been updated and now on, we can fully support downloadable products!
Then you know that if you can sell on website, you can sell on a mobile shopping app, also, for any types of product. It's true not only with simple, configurable, grouped, bundled or virtual products, but also with downloadable products.
Buddy, it is not necessary to be jealous with other merchants, because no matter you're selling Alexander McQueen scarves or your debut novel ebooks, you can still:
Send unlimited impressive notifications to your customers' mobile devices.

Acquire more loyal customers with reward or discount programs

Satisfy more customers with many popular payment gateways

and other exclusive features…. Discover all HERE!
There is an inevitable trend that customers are moving into mobile. Other e-commerce merchants take this chance by acquiring more and more customers everyday by engaging with them on mobile devices. Catch the trend, you can do it, cause right now, your customers can purchase and manage downloadable product directly on app. Let me show you how they can do that:
# View a variety of file formats on app
After purchasing product, your customer can view it on app instantly. SimiCart supports a wide range of file format, ranging from types of video, audio to ebook, document and so on.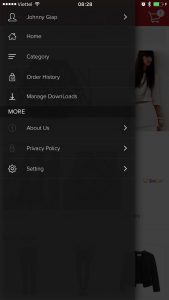 # Manage file download in time, day, and availability
On menu bar, your customers can see tab 'Manage downloads'. Tap on it and users can control every pieces of information, from the day user purchase product (Order date), till the availability of file (Order status) and the number of downloads left (Order remain).
More conveniently, users can download, re-download or open file immediately if they want, just need to touch the button.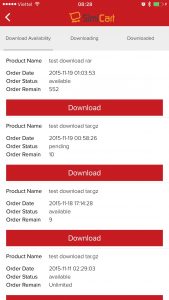 #  Open and delete downloaded files
You might have already noticed that 3 tabs on the top menu of 'Manage downloads' page are arranged follow a process of downloading file. When customer tap on "downloads availability", they can download the file. This file then will be transferred to "downloading" and "downloaded" when download is completed. Users can cancel downloading process or remove downloaded files at anytime they want.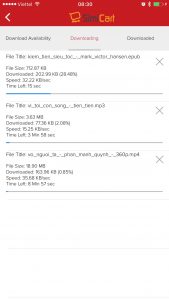 Let's think about it! How blooming your business will be if you can engage with customers on both website as well as on mobile app? How impressive your customers will be if they can purchase and use product directly on app? And… how happy we will be to contribute to your business success, with our exclusive shopping app!
OH,
December has arrived yet. It's not too late to start building your own app today and on the very next Friday, your customers can start using it, for sure.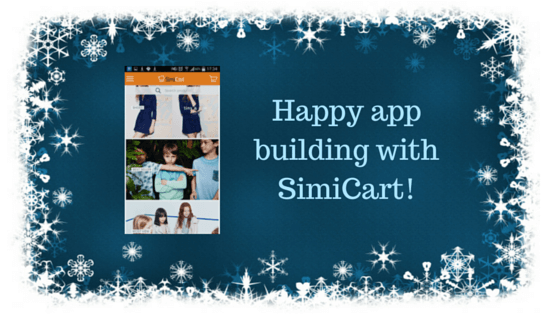 Watching customers reading your ebook right after they purchase on app in this holiday season is a really amazing perspective, isn't it?
SEE MORE: Coupon Code – Foster your customers' buying behaviors »