With Reward Points plugin, the more you buy, the more you earn! Utilize your magento reward points to the maximum to have the best shopping experience!
What is Reward Points Plugin?
Customer loyalty is one of the essential key in a successful business' strategy. Having engaged customers can help the business to increase their sales and spread their brands faster and broader. A solution to this issue is Magento Reward Points, a Reward Program which should be integrated in any kind of shopping, not only on websites but also in mobile phones.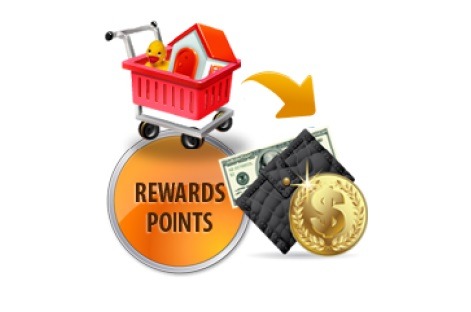 Reward Points in mobile shopping
To meet this requirement of the business whose magento websites, Simicart released Reward Points plugin with many useful features to help them to increase customer satisfaction via a mobile shopping app. By this way, customers will have motivation to buy more products, therefore, the sales will be improved.
The benefits of Reward Point to the business is undeniable, what about the customers? With the Reward Points  Plugin,  loyal customers  will enjoy shopping experience in mobile shopping app with outstanding features. In particular, the customers can spend reward points they earned for orders, view and manage their reward points and save reward cards to their Passbook account.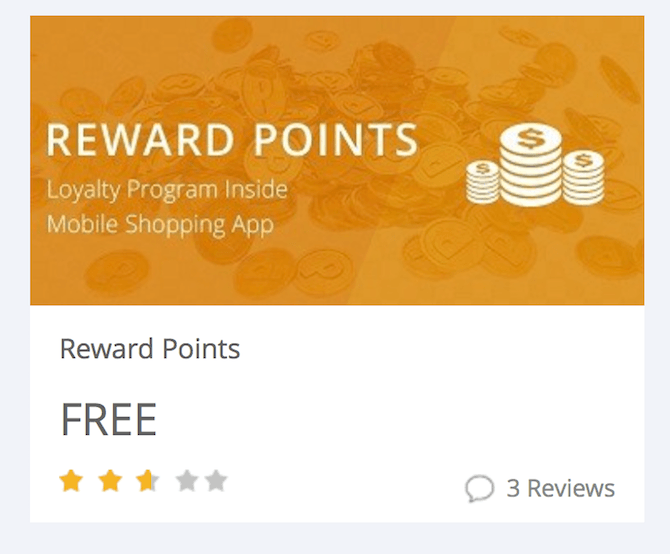 Reward Point plugin from SimiCart
How to utilize magento reward points to the maximum in shopping in mobile devices?
Earn reward points
The more you buy, the more you earn!
When the customers place orders, they can earn the number of reward points based on products of different brands and categories. They should informed of the reward point policy via messages.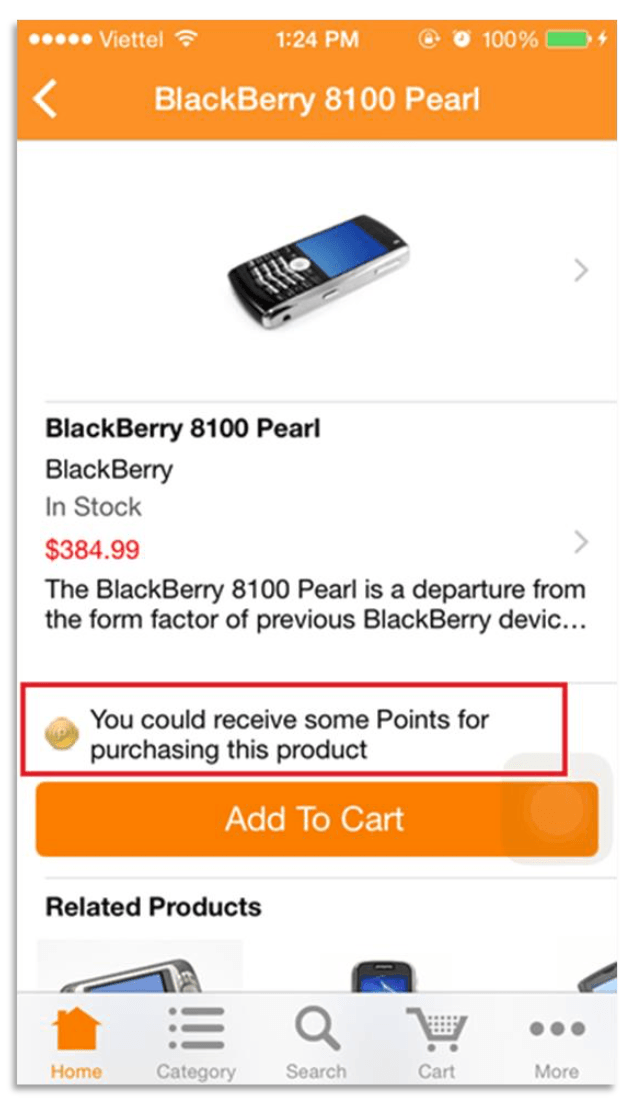 A notification for customers about reward points they can receive.
Customers can see exactly the number of points they will earn from buying a product on the Checkout page right after adding it to their cart.
After  placing  an  order  successfully,  customers  can also check  their  point  balance  on  the Reward Points menu or My Rewards page.
Spend reward points
After choosing the products they want to buy, on  the  Checkout  page,  customers  can select the number of points they would like to spend. By this way, customers can save an amount of money equivalent to the magento reward points spent. Customers can recheck for the last time before they place an order.
Manage reward points
Customers  can  manage  their  magento reward points  in the My Rewards page, which contains a lot of reward information such as:
Rewards Card: Shows current points balance and lets the customers manage their reward card via Passbook. Once  customers  add  their  reward  card  to  Passbook,  they  will  see  their  card  on Passbook and receive notifications when they visit your store:
Rewards  History:  Shows  information  on reward  point transactions including status, number of points, date earned/spent.
Settings: Allows customers to setup their subscriptions
How  you  can  earn points:  Tells  customers  how  many  points  they  can  earn  for dollars spent
How you can spend points: Tells customers how many dollars can be paid when they use reward points
Our Policies: Allows customers to see the store's policy including how to earn points, how to spend points…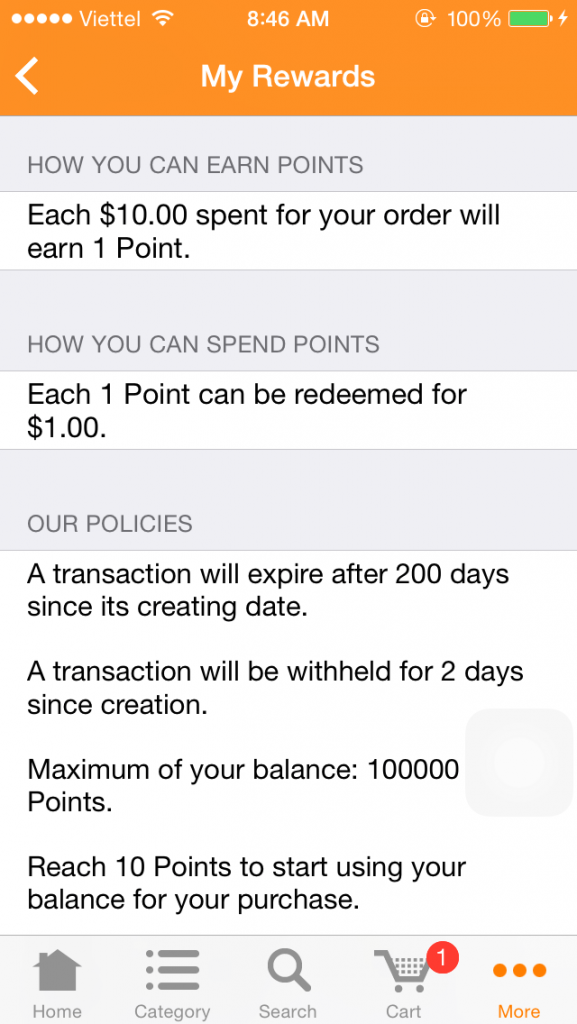 My Reward Page
It is clear that these above features of Reward points from SimiCart make it the best solution for the Seller that wants to integrated magento reward points into their mobile shopping apps.