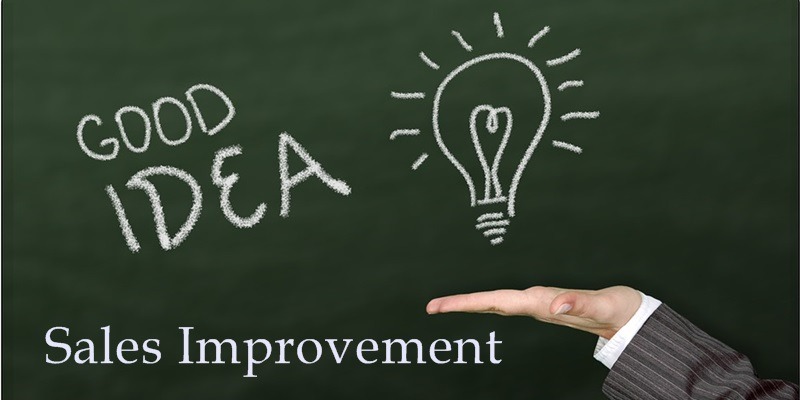 Sales Improvement Ideas are essential for every business but why they are necessary and what is the truth about them? Follow this post!

Why you need Sales Improvement Ideas?
The increase in sales is always the most important goal of each business because it is the way a business can maintain, develop and expand. However, it is not easy at all to get that goal. If you are a business owner, you have to invest in and pay significant attention to sales improvement ideas for your business.
What are 3 little words about Sales Improvement Ideas?
Listen
The first thing you can do with your customers is to listen to them. One of the most important thing in running a business is to understanding your customers to know their requirements well. By carefully listen to your customers, you can discover what they really like or don't like about your products or services to make appropriate improvements and provide better ones. If you don't know what your customers want, you may provide them with the products that don't meet their requirements and cannot keep them with your business, what can be worse in sales?
However, remember that if you have a chance of talk to your customers directly, don't just solely listen without paying any attention to their behavior hand attitude, which is revealed in their facial expressions or gestures because sometimes, what your customers put into their words is not what they really mean. Be sophisticated when listening and it will become one of sales improvement ideas for you to apply with customers.
Change
After listening to your customers, the next step you should do is to change your products or services to make them meet what your customers really want. The more your customer feel satisfied with your products, the more purchases they will make with your business. That's why is the second one in sales improvement ideas with your customers.
Besides, everything is always changing. To catch up with the competitors and even become outstanding from them, it is critical that your business should change with creativeness and innovations to make a progress in providing products to take the first-mover advantages. The efforts to change and provide better products and services are always appreciated by the customers because the value of change is compelling and it brings a lot of benefits not only to your business but also your customers with the better experience.
Close
Maybe it is not so difficult for you to make a customer like your product and even buy it once. However, every business aims at a long-term goal. This means that what you want is that your customers will become regular buyer rather than just make one purchase with you.  In other words, you expect them to come back to your store or your website again and again to buy your products.  That's why you have to become close with them and enhance their customer engagement with your business.  But how can you become close with them? There are various effective ways for you to bring your customers positive experience then determine to engage with your business. For example, you can provide them with excellent customer services, which is beneficial for both providers and customers. So you can add it to your sales improvement ideas with customers.
What can be better if you can boost your sales and build a long – term customer relationship at the same time? Apply these sales improvement ideas right now because they are perfectly appropriate for every business including yours!
SEE ALSO: Wondering how to improve your sales team's power? »