" SimiPOS is great but we need bar code scanner!"
"…it takes time to search for products. Bar code scanner will help…"
"…. SimiPOS is FREE and simple to use, but sadly, without barcode reader, it's more difficult for us"
…..
Receiving these feedbacks from our customers, our developers worked hard and at last, we have finished equipping SimiPOS- M-POS app with barcode scanners integration feature.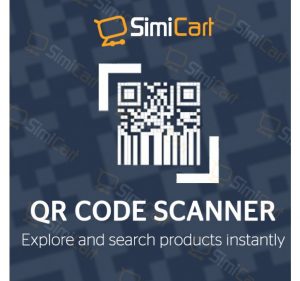 Why Welsh companies need to m-commerce advantage possibilities
Creating sales is faster now! With old SimiPOS, it takes only 1 minute to complete payment for customers. This Magento mobile POS is super suitable for SMEs. However, what if your store has thousands or millions products? Without barcode scanner, you have to struggle with searching box since you can't remember all the ID or names of products.
Don't worry. This issue is thing of the past now. The updated version of SimiPOS works fine with barcode scanner via Bluetooth connection. This new feature will assist sales staff to checkout in a quicker way.
More time saved, more sales gained.
By saving your customers' time, you will get benefits from the higher sales that will be generated after that.
All you need to do is to update your SimiPOS app on Apple app store and download our new SimiPOS connector.
Ready to boost up your sales with Barcode Scanners and SimiPOS?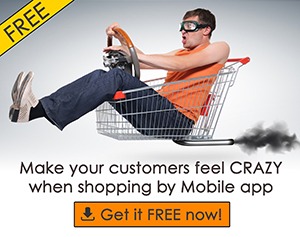 Just install a connector extension and click "Build app", you will see your mobile apps in 2 minutes! Ready to catch up with mobile commerce era?
What is SimiCart?
SimiCart is a solution that helps Magento Merchants build mobile shopping apps.
Magento merchants: Our solution is specially designed for Magento platform so you can get all the best features of Magento to apps. If you use a solution for every platform you'remissing many good things.

Mobile shopping apps: You will have apps that are coded separately and specifically for iPhone and android. Your customers can search and download your shopping apps from Google Play and Apple stores. And again, such tailored apps will bring the best user experience!
Read more : Android payment gateway integration example