Reward points on mobile platforms is essential. The general principle of a program to reward points are: customers make a purchase, each plays a purchase or a product that the customer purchases will be recorded and reward points. After many integration points, labels will reward customers for their support that. Since then, there should be a system that provides integrated point tools, access points, good support for the process of awarding the same time, also to assist in the management of each customer reward points.
Simicart will give customers tools make a request which based on the mobile.
HOW TO PERFORM
List of clients registered as members from different channels is stored centrally on integrated management system of labels. Depending on requirements from each brand that the customer information stored on this system include: Customer name, Gender, Phone number, Address
In particular, the device is seen as code management and represent a specific customer. This helps the customer management becomes simpler and easier to reward points for the stage, change the location by mobile.

Earn Points
In this step, Simicart will act as intermediaries receive and return the results to the end customer without storing any other information. When the client end points accrued message, Simicart  will transmit messages to Brand for examination, treatment, then transferred Brand message for Simicart results to return to the end user.
System enables centralized data updates from other integrated channels, such accumulate points when shopping online.
Redeem
Depending on customer requirements, Simicart can perform or support for program awards. Some typical forms:
Sweepstakes for customers to accumulate points in a given time
Equivalent gifts accumulated score
Direct discounts on purchases respectively having achieved a certain point
Upon receiving the award, customers simply present notification message for staff bonuses brands. Staff will update to the centralized data system through the account is authorized. Complete turn-winning conversion.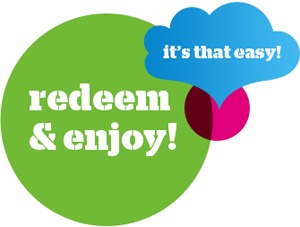 Management charge
Centralized data management interface with real-time online help brands track, update customers reward points quickly.
Online management console allows administrators to keep track of information related to the message area point: phone number, customer name, built-point message content, content feedback, time, cumulative score … All the information is updated in real time, immediately after receiving the message system of the client area.
The data helped focus all activities accumulate points and use points, check points are happening in a consistent manner with the latest updates, whether the access is administrator or customer.
The biggest advantage of the program accumulate points by Simicart building that is customizable. Each reward point accumulation program is specifically designed for each project, along with the ability to integrate with existing systems and processes at the customer, optimal Simicart plans to ensure fit each customer's requirements fabricate.
SEE MORE: Push Notification – Effective features for mobile marketing »