The phrase "Progressive Web App" shouldn't be a stranger to most of you by now — or at least to some of you who have been paying close attention to the pace at which the retail industry is moving — as it's an emerging technology that seems to have taken the retail industry by storm in the last few years. This is an indirect consequence of the fact that, for years now, customers have been getting increasingly multichannel in their shopping approach, with mobile taking the lead as the current preferred method of buying.
What is PWA?
For those of you unfamiliar with the term, PWA, short for Progressive Web App, is a website that looks and feels like a native application, thanks to recent advancements in technology of the Web. This means users will browse Progressive Web Apps on their browser with an URL just like they do any website, but right after they land on the PWA, they get the experience of using an "app", right on their browser, without the need to download and install one. How cool is that!
If you want to find out more about PWA, we have exclusive articles for you to learn all about this amazing technology.
Why it's the new norm for retail
You would expect apps to do better in the retail industry, but turns out it's the other way around. Market research has shown that it isn't that easy of a job to convert users all the way to the app-installing stage where they download a fifty-mb something version of your app, and even after when you've convinced your customers to download your app, 25% percent of them will open it only once and never to come back. It just isn't an ideal purchasing experience.
And this is when Progressive Web App comes to play as it has proven to be the better choice for brands who want their apps to do a better job at converting shoppers into customers—by making the purchasing process as effortless as possible. But that's not to say that native apps are without their place either, as bigger brands all have a native app version of their own, built with a focus put more toward building of customer loyalty and less about converting users to the purchase stage.
All this was made possible by recent advancements in technology of the Web, e.g., Service Workers. With service workers integrated, Progressive Web Apps can offer functions similar to native applications, including push notifications, installations (add to home screen), and all the other features previously exclusive to mobile native applications. For checking of PWA features, we recommend whatpwacando.today as it's an updated and accurate representation of what PWA is capable of when the technology is properly implemented.
Related article: PWA vs Native App: Which Suits You Better?
Stories from the early adopters
Early adopters of this Progressive Web App moment were almost all met with stellar results, oftentimes ranging from increasements of 30% traffic to as much as doubled conversion rates. Let's take a closer look at some of the shining examples that got the best out of this newfound technology:
Debenhams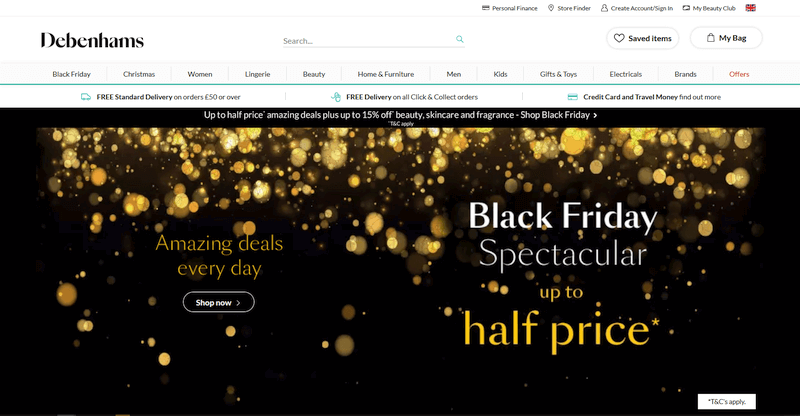 Coming from the UK is the retailing brand, Debenhams, an international multi-channel brand with over 240 stores across 27 countries, who used to find mobile conversion rate to be their biggest concern—but not anymore.
At around the time of making their switch to PWA, the brand found that their weakness wasn't really mobile traffic, since the fact of the matter was that it was the contrary, mobile traffic takes up as much as 57% of their total site traffic, making it the main purchasing channel for customers. This is why mobile conversion was especially important for them to make it right, as a fast and optimized path to purchase on mobile was projected to future-proof them for years to come, especially when mobile is on its way to become the new way to shop.
"We decided to launch a PWA because it's driven by the customer experience, it's credible technology, it offers an app-like experience on the web and it offers the best performance."

Jim Hingston, Head of Digital Product, Debenhams
After the launch of their PWA, Debenhams carefully measured the changes PWA brought to their business, using core metrics such as conversions, revenue, funnel performance, speed and bounce rates, The one metric vital to their mobile conversion rate was user journey time (from browsing to purchase) was later found to be increased two folds. Overall, these changes bring about a total increase of 40% in mobile revenue and a 20% increase in conversions. These growths mark a tremendously positive outcome for the company's decision to go with PWA, proving that Progressive Web App seems to be the way forward in the retailing industry.
Annie Selkie
The home decor brand, Annie Selkie, struggled to find a balance between desktop and mobile performance as load time was the main reason they were finding themselves failing behind their competitors. And with Progressive Web App just around the corner when the brand was finding a non-compromise solution, it became a natural choice for them.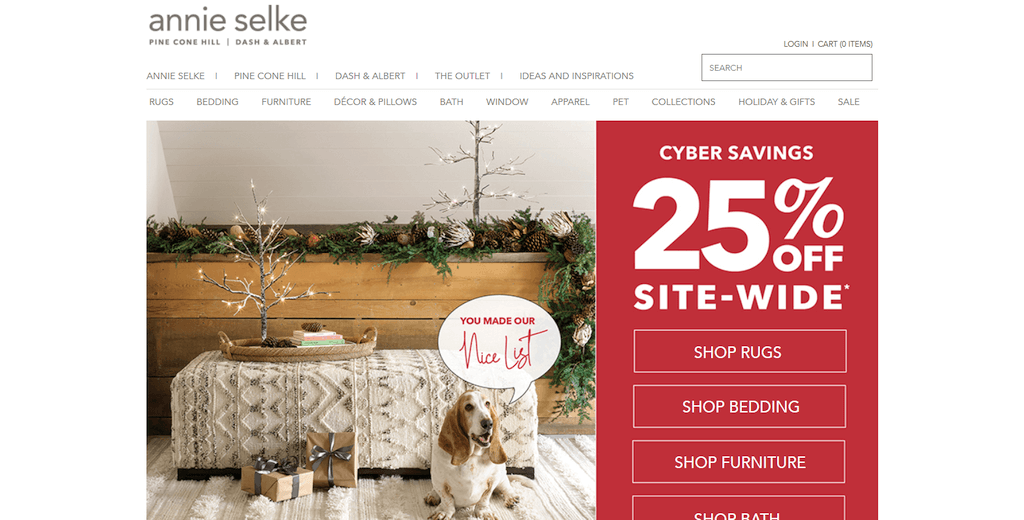 After converting their existing website into a PWA, the site experienced a drastic improvement in the very metric that they wanted to improve—loading time. Average first-page load time was reduced to only 0.74s across traffic sources, thanks to which the site was able to see an influx of 40.41% increase in organic traffic.
The time is now
With the way the industry is moving forward, Progressive Web App is an eventual jump that brands must make in order to achieve the optimal omnichannel experience that today's shoppers are after. As are any other business initiatives, there are costs associated with delays in implementation of PWA as well. Studies have shown that a retailer with $20 million in annual revenue can lose as much as $1.4 million by delaying their PWA implementation for a month, and another $6.8 million by delaying it for six months.
This is why we encourage shop owners to go for Progressive Web App, not because it's part of our service, but because it's the current best way to future-proof your store against the increasing customer demands.
For Magento store owners looking for a way to safely and effectively convert your storefront into either an app or a PWA, here at SimiCart, we're a team of Google-recognized PWA developers and Magento experts, ready to help you make the best version of your store:
---
Read more:
How to Integrate PWA in Magento 2
Is it helpful?
Let us know if you liked the post. That's the only way we can improve.