Mobile shopping app is one of the hottest key words for developers nowadays. However, is it a good choice for all of us? How can we know our products are suitable for M-commerce or not?[sg_popup id="1″ event="onload"][/sg_popup]
1. Which products are suitable for M-commerce?
a. Easy-to-choose products:
The key success for M-commerce is its fast and convenience. Thus, when using a mobile app to buy goods, customers are expected to buy items that they do not have to put so much time and efforts when shopping. At this point, if you are trying to sell normal and simple goods such as clothes, small households, book…; your products are suitable for M-commerce.
b. Familiar items:
As we mentioned above, products matching with M-commerce should be easy-to-choose ones. Hence, that product should be familiar for shoppers, which means that shoppers already knew about it before. That should not be an excellent idea if you put a new product that requires a lot of trials before purchasing on the mobile site. It would be typical buying a book or a pizza via mobile apps, but purchasing a newly-invented device to increase the safety of your car does not make so much sense.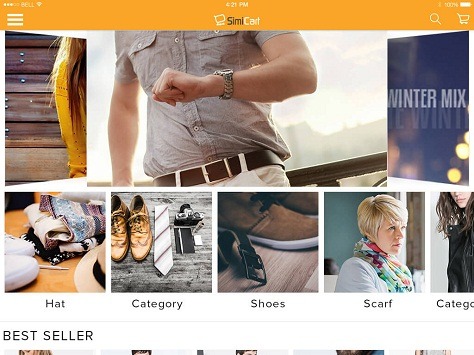 c. Flash sales:
Flash sale is one of the leading promotion trends all around the world recently with increasing frequency day by day. Flash sale refers to promotion strategies that offer good deal or sale off for products within a short time (usually few days or even few hours). In flash sale, the limited short time usually makes products run out of stock with a high speed, triggering shoppers rush to buy items. It is when mobile shopping apps demonstrate its strengths.Which products should not be put on M-commerce
2. Which products should not be put on M-commerce
a. Fresh foods
One of the main problems with fresh foods such as fresh meat or vegetables is that they needed to be checked with naked eye before purchasing, which is impossible for ordering online via a mobile shopping app. In addition, the foods might be devalued when they are shipped to buyers due to its vulnerability.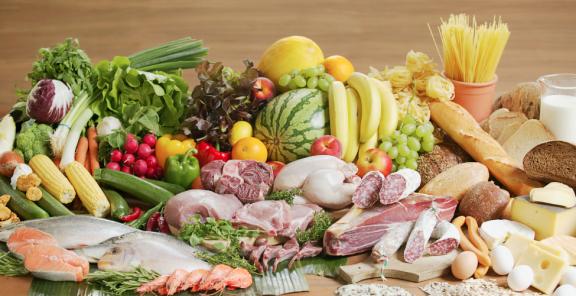 b. Complex products/customized goods
The term "complex products" refers to goods that are more difficult to sell other than familiar customer-aimed products. A few examples of complex products are window blinds, custom-cut boxes… The reason why they are hard to sell on the mobile apps is because of their variation in colors, size and even shape. They need to be customized carefully to meet the diversified customers' demands, which is not a simple task on a cell phone.
c. Industrial goods
Industrial goods are machinery, manufacturing plants, materials, and other goods or component parts for use or consumption by other industries or firms. Industrial goods' producers are mostly wholesalers, which means that there is usually a great number of goods will be sold for every single transaction; additionally, the target customers of an industrial good producer are mostly other businesses. As a result, the value of one transaction can potentially be considerably high and this kind of transaction needs to be considered extremely carefully before carrying out. In other words, it is almost impossible to do just via a mobile phone.
SEE ALSO: Wondering how to improve your sales team's power? Read This »